Report from Thursday, May 12, 2022
May 12!
This month has been good to us.
I measured 7″ of cold powder on Alta's upper-elevation slopes this morning, making for 19″ in total since Monday morning.
It felt like Christmas but sunnier.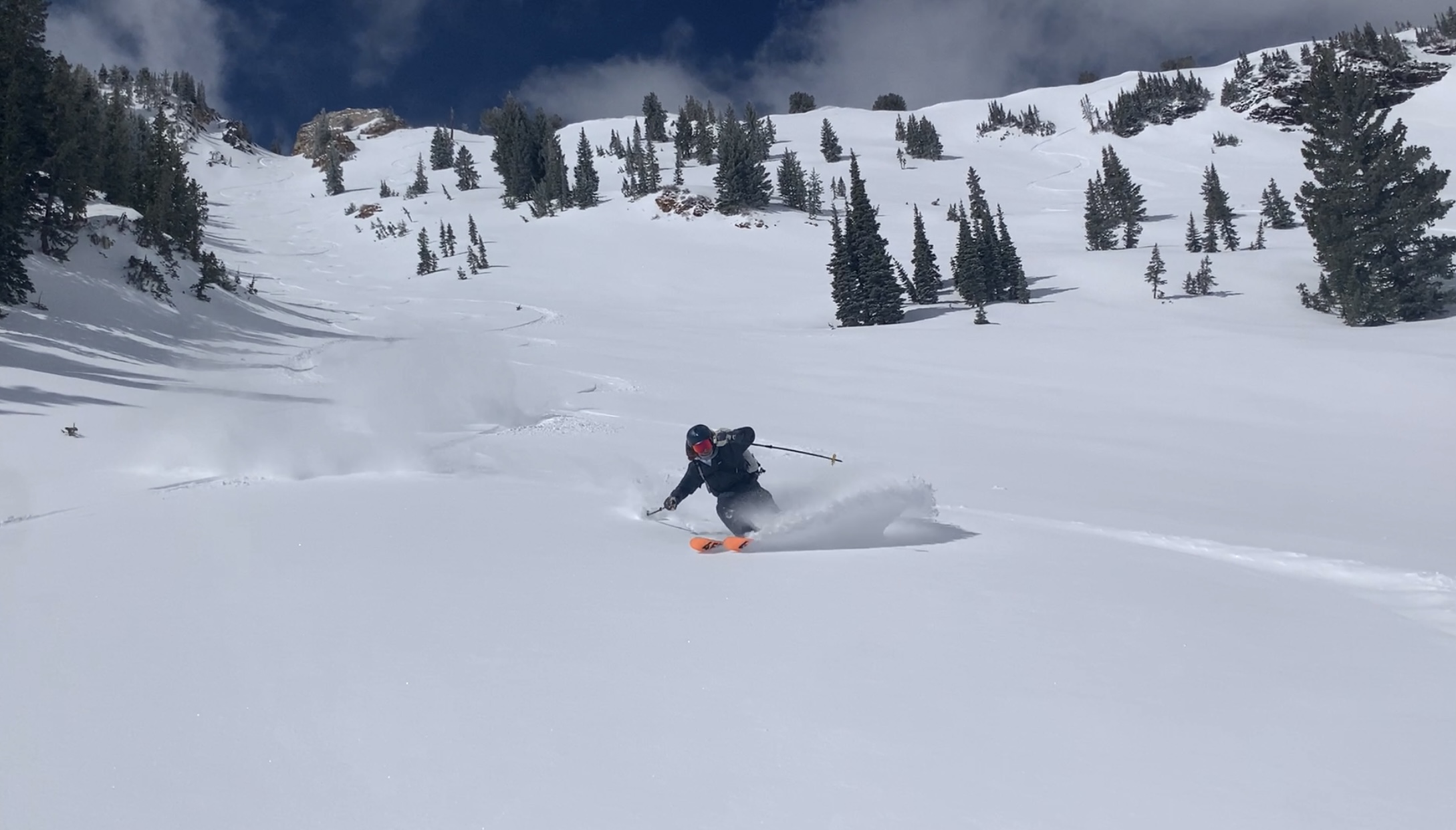 Connor and I got to Alta at 8 am today and fixed our gazes toward Gunsight.
It was snowing and the traction law was in effect for the canyon highway.
We set off into the thick mist from the Albion lot with only a couple of other souls around.
It was cold, quiet, and snowy.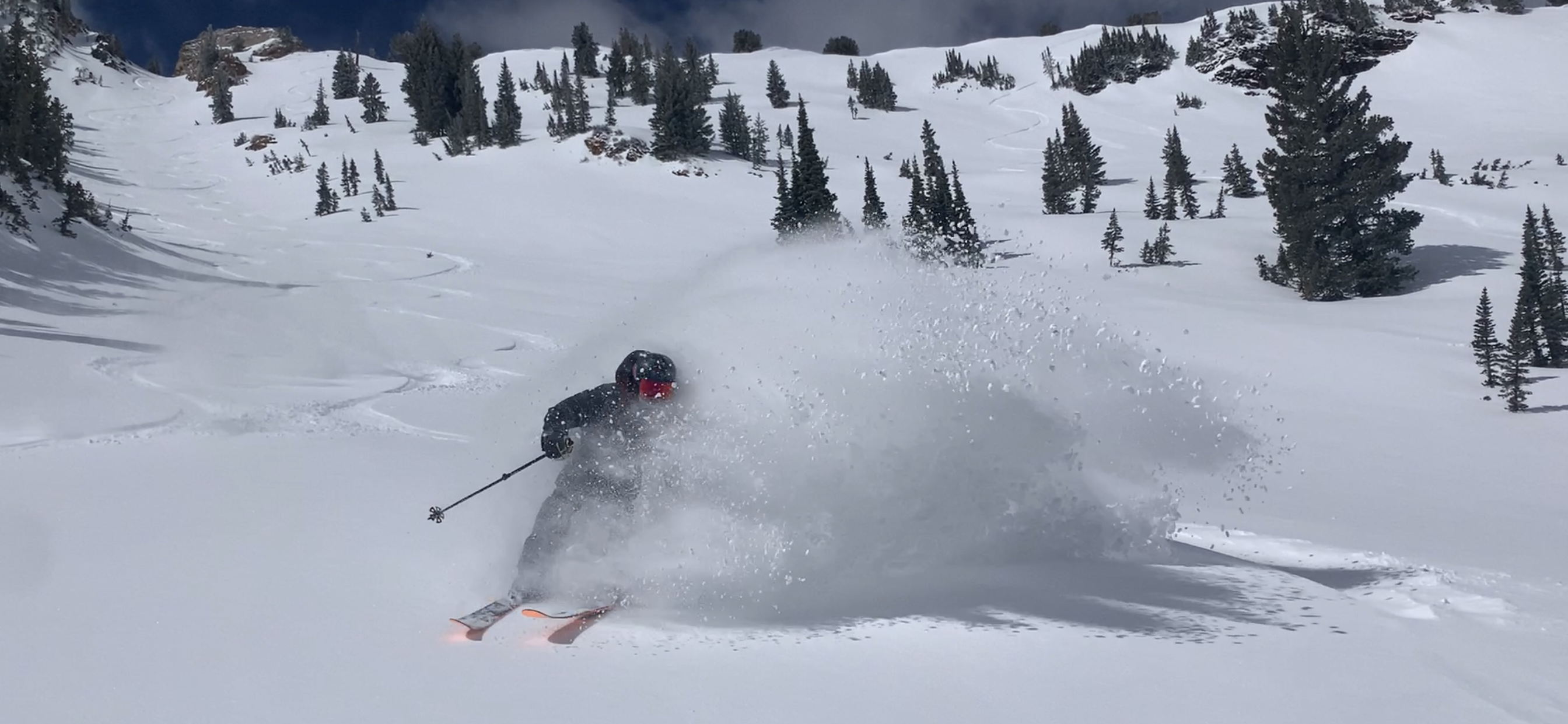 We broke trail up to Greeley and then traversed south on the ridge to Gunsight.
Connor dropped a little before the chute proper and scored smooth, smoky turns as sunshine darted in and out of the clouds.
I was hoping to score first turns in Gunsight but when I got there another skied named Josh had dropped only a moment before.
"Dammnit!" I said under my breath when I saw Josh's beautiful turns down the gut of the chute.
I smiled, seeing that there was still so much untouched pow and the sunshine had just broken through the clouds to illuminate my run.
I dropped.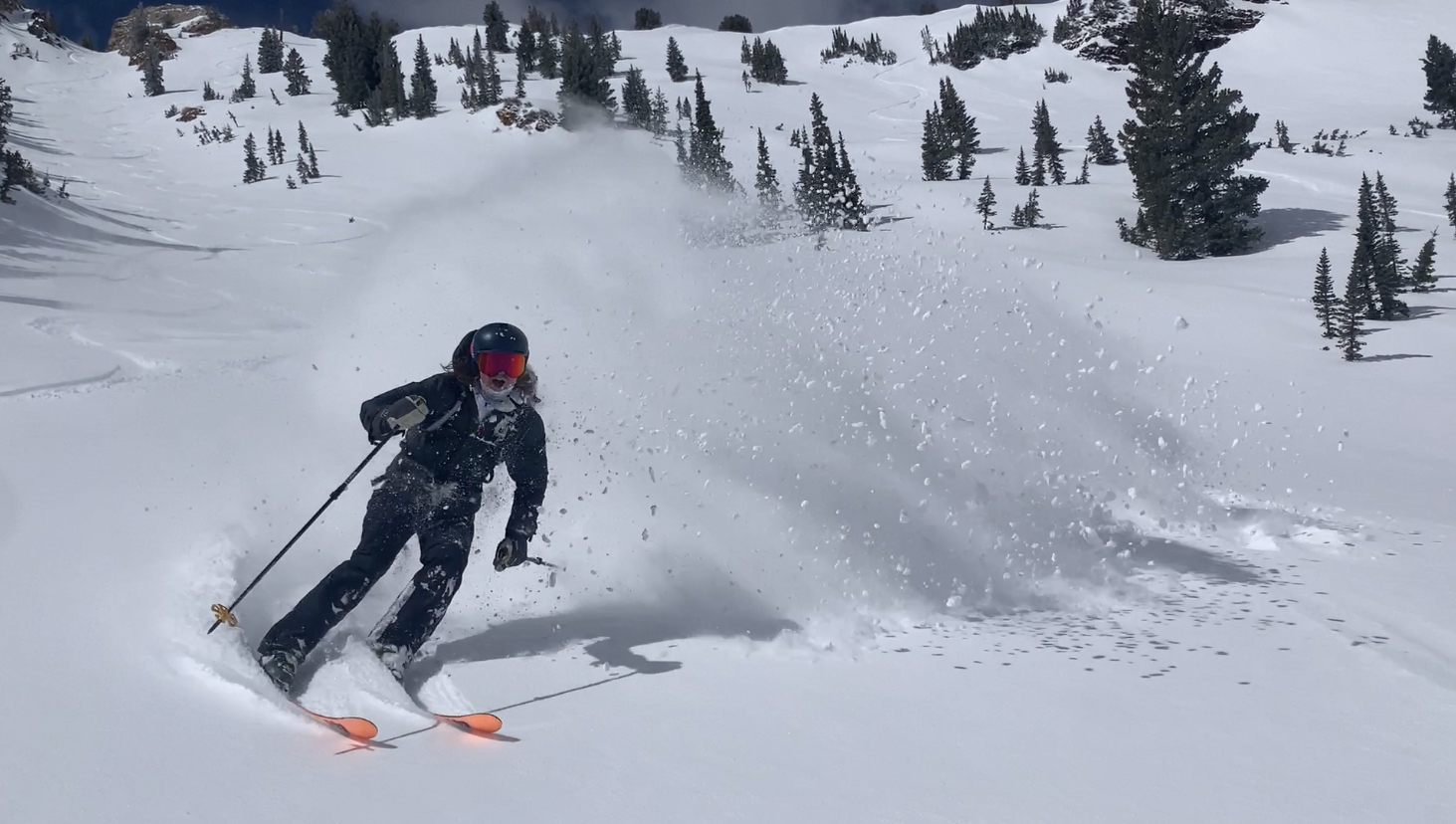 Surfing the tube from wall to wall, I made long, arcing turns from one side of the chute to the other.
At the bottom, I grabbed a victory face shot and exchanged stoke with Connor.
It was too good for May.
I then skinned back up to Eagle's Nest and took a long, steep, untouched tree run to the tow rope at the bottom, grabbing about a dozen face shots in ridiculoulsy good snow.
Thank you winter, for not stopping yet and keeping us from our sorry summer jobs.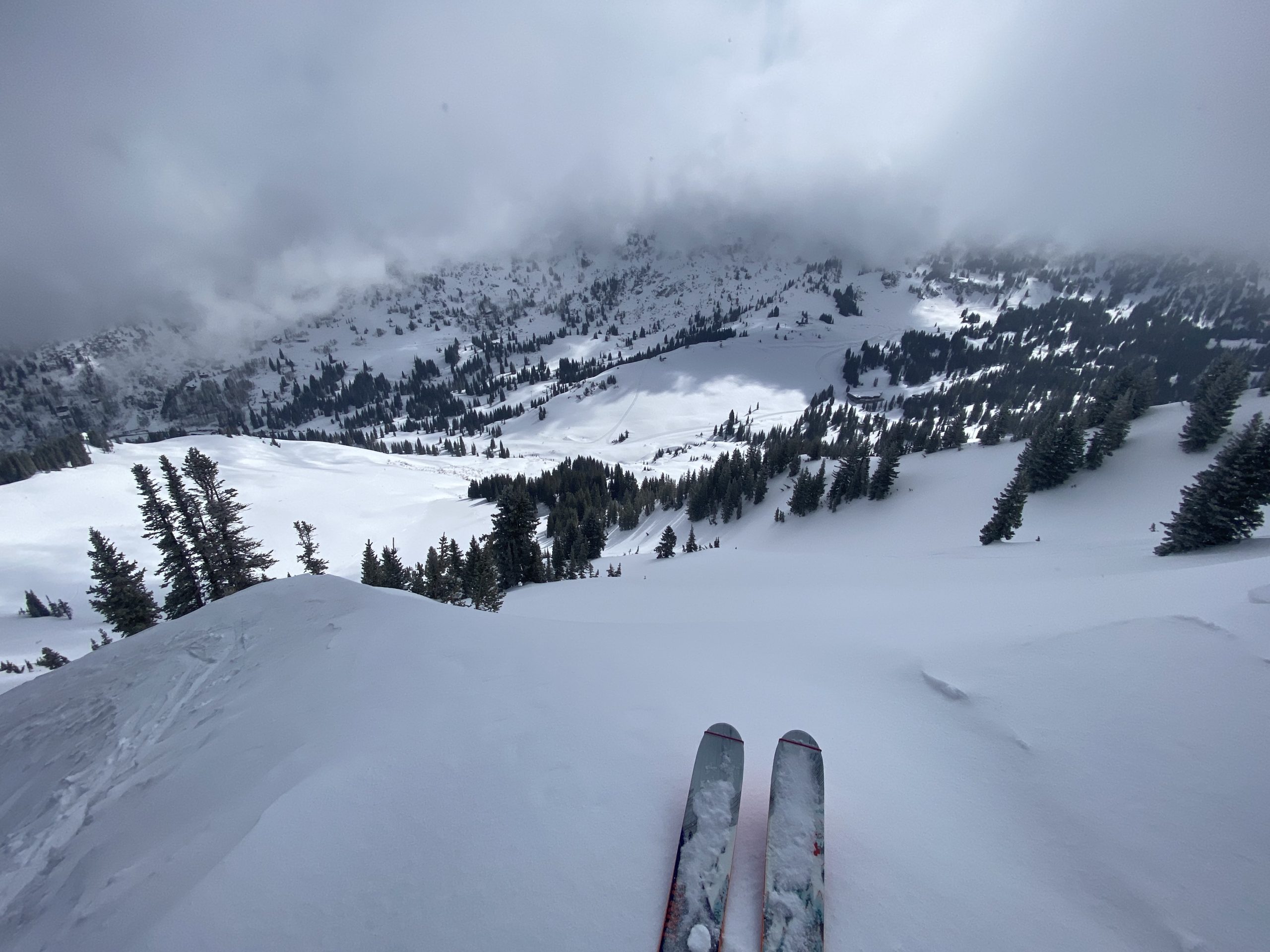 Snow Numbers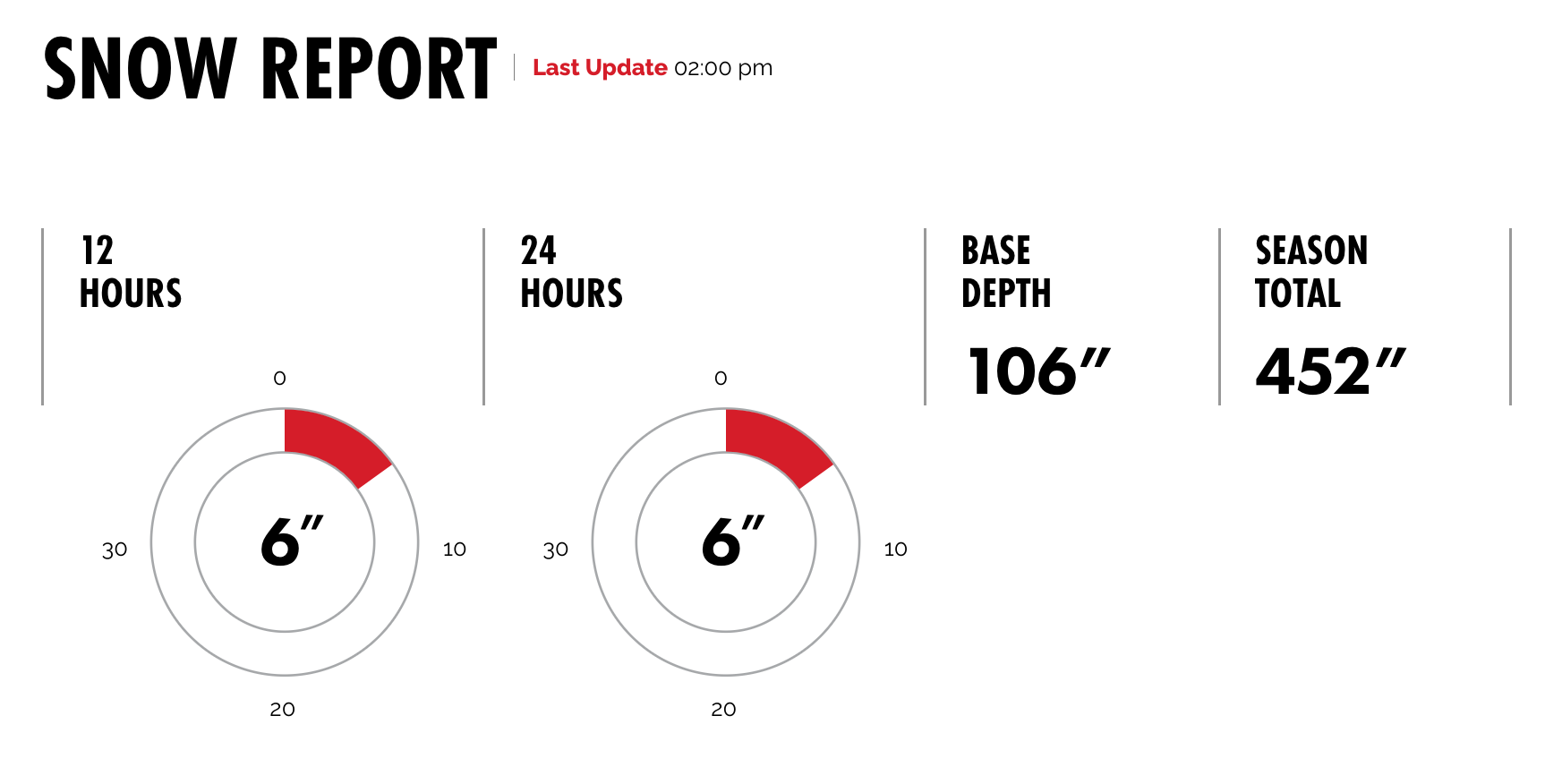 Weather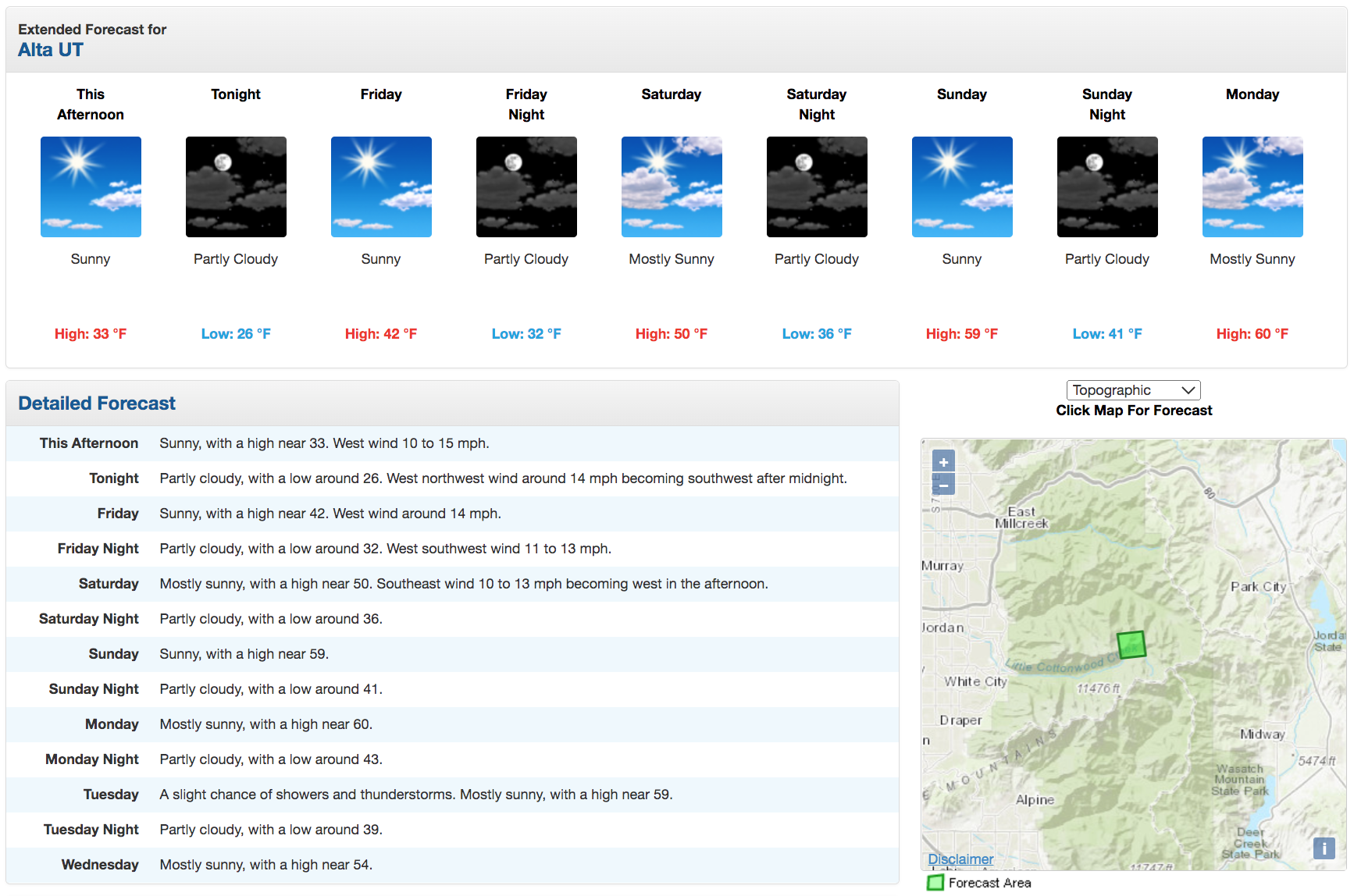 Photos