Video by The Daily Pow 1/6/20
By Monday morning (1/6/20), Alta Ski Area had reported 4 inches of new snow from the night before. 
Most of the hill had some dust-on-crust action going on with that 4 inches while other select spots felt much deeper and softer, making us question the integrity of that snow report. 
The day was sunny and beautiful, but cold — damn cold. 
The morning was one that had to be braved with a face mask and a complete disregard of my frozen toe'sicles.
But the snow was soft and fast and too fun to care.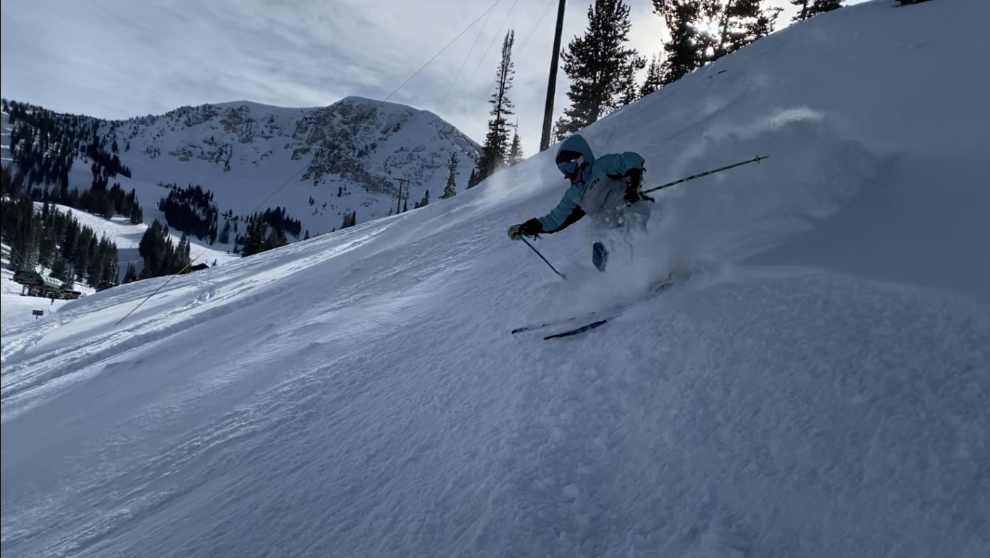 We hiked Catherine's a few times in the morning to get to where the deep snow was.
It was quite untracked back there with good powder skiing almost all the way back down to Supreme. 
Afterwards we went on a mission to pop whatever cliffs were in sight.
Down skier's left from Supreme a ways was a pretty little cliff drop followed by a kicker that was perfect for getting upside down. 
We sessioned it.
After getting our fix off of Supreme, we hit the Sugarloaf liftline sending small cliffs over there. 
Our appetite continued to grow and we needed more cliffs. 
That's when we returned to Catherine's Area and stumbled upon the biggest cliff of the day. 
Standing above the 20 foot cliff give or take, I started to feel uncertain. 
But when my boy Alex sent it off that cliff only to stomp it, I knew I had it in the bag.
Last in line to hit the cliff, I pointed my skis straight down the steep, narrow, and certainly frightening take off and soared through the air for what felt like a long time. 
BOOM! Stomped it.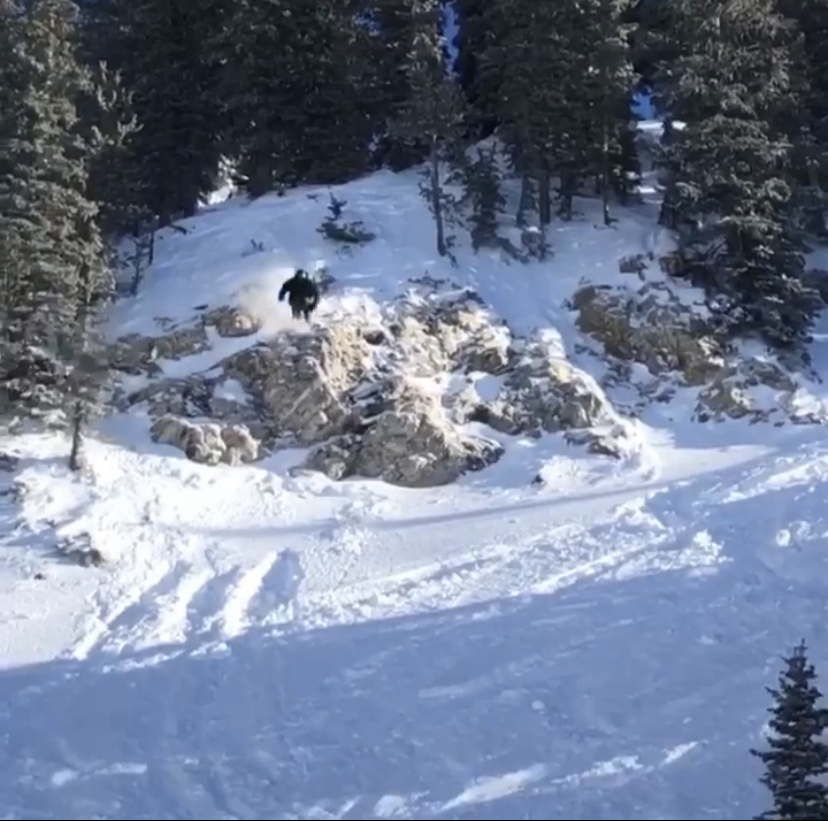 Below the cliff we stopped and rejoiced as to what a nice send that was.
We stood for a moment surrounded by some of Utah's finest alpine scenery.
There wasn't a cloud in sight. 
Looking back at the cliff from below, we were happy.  
But we only wanted more.
Luckily for us, a 'long-duration winter storm system' is rolling in Wednesday night expected to last an entire week…
And we're hungry. 
A long-duration winter storm system is expected to bring periods
of accumulating snow across the region this weekend through
 early next week. Snow accumulations will eventually add up
 to significant amounts, mainly over the northern Utah mountains.
- NOAA

, 1/7/20
SNOW NUMBERS:
FORECAST: 
PHOTOS: