Brought to you by Alta Ski Area
Report from Friday, March 11, 2022
I wouldn't say that the powder in Alta's sidecountry today was wet. 
I'd say it was damp.
Damp but so good.
An Alta season pass is a powerful tool for the lazy backcountry ski tourer like myself. 
You can take the lifts up to Catherine's pass and cut the approach to lots of stellar backcountry lines by 2/3rds this way.
Which is exactly what I did. 
From the top of Alta's Supreme chair, I set my sights for a low-angle, south-facing descent from the top of Mt. Wolverine back into Alta. 
Even though I was skiing back into Alta, the way down was still in the backcountry and avalanches were front of mind given current conditions. 
So I kept it mellow and made long, smooth turns in a long powderfield with zero tracks. 
The snow skied like it was about 12-inches deep.
The strong March sun was warming it up, and it skied hot and moist—but not wet; the cold temperatures and strong northwest winds were still keeping the snow fairly cool.
It was bluebird, Spring powder skiing at its finest. 
After the first pitch back into Alta, I traversed over to lower Microwave.
I picked out a fresh line with a couple of small cliff drops on the way down and sent it. 
Each cliff floated me nicely through the air and into soft, fluffy landings—down here the snow was warmer and wetter, but only slightly so.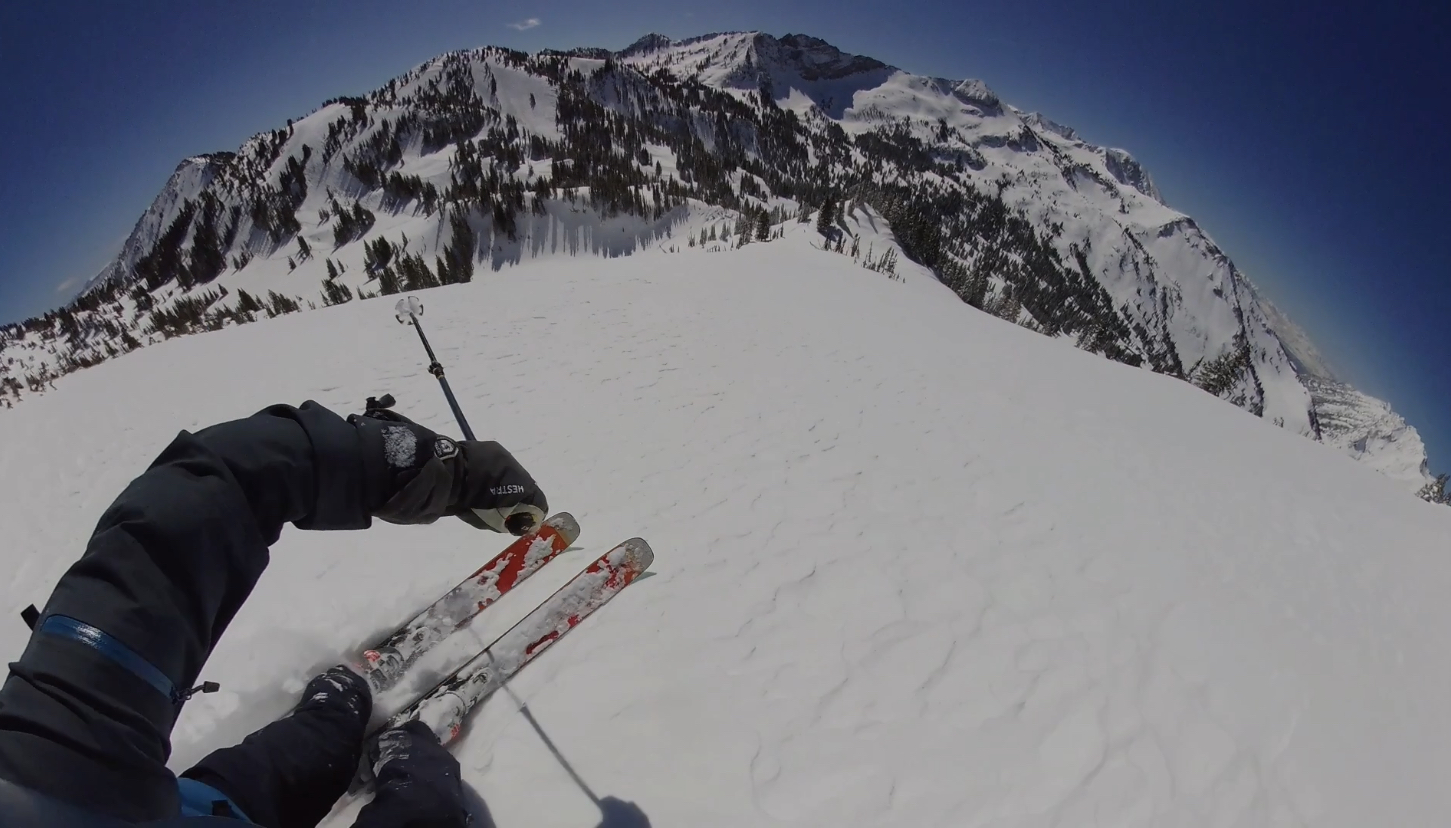 All in all, I only really skied one lap today before going home and carrying on with my day.
But with snow, sunshine, and conditions like these at Alta, one lap is all you need.
Fingers crossed for more snow on Sunday! 
Snow Numbers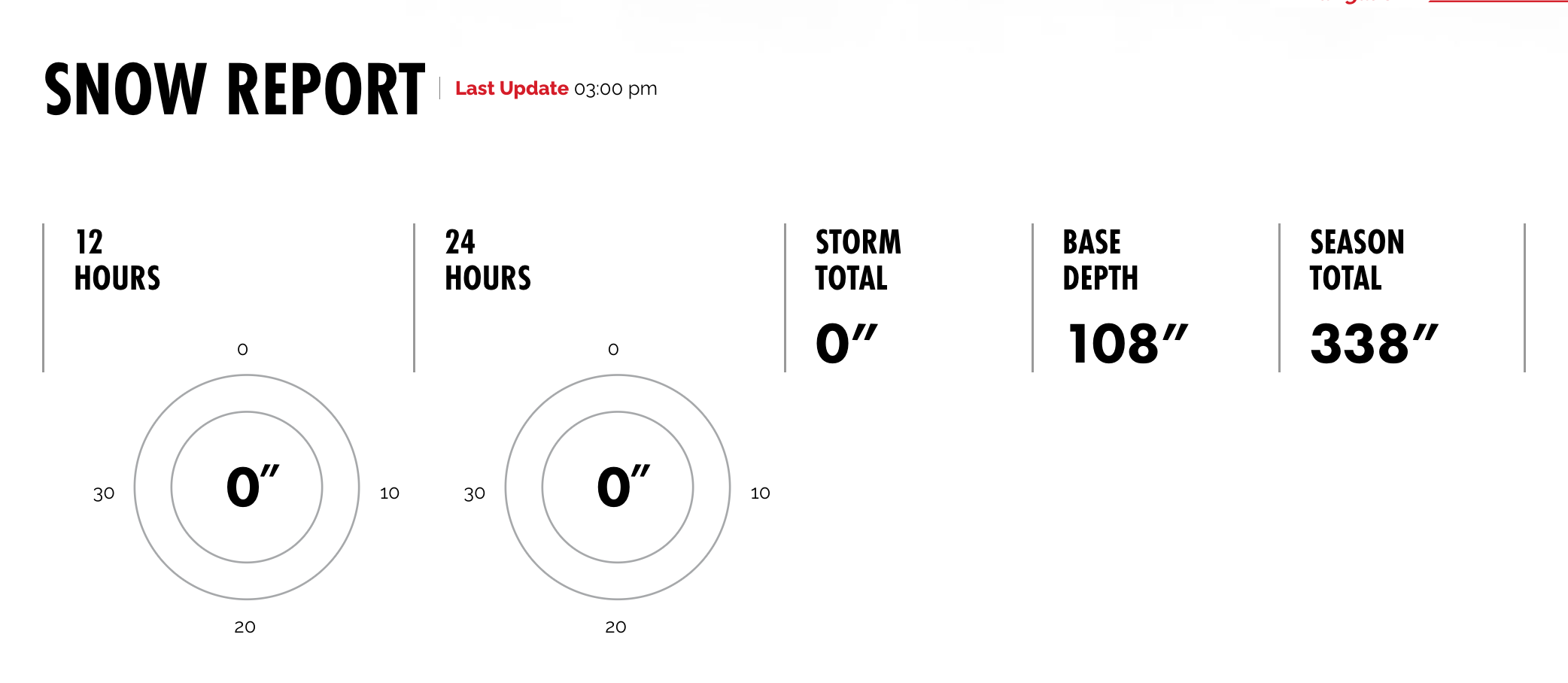 Avalanche Forecast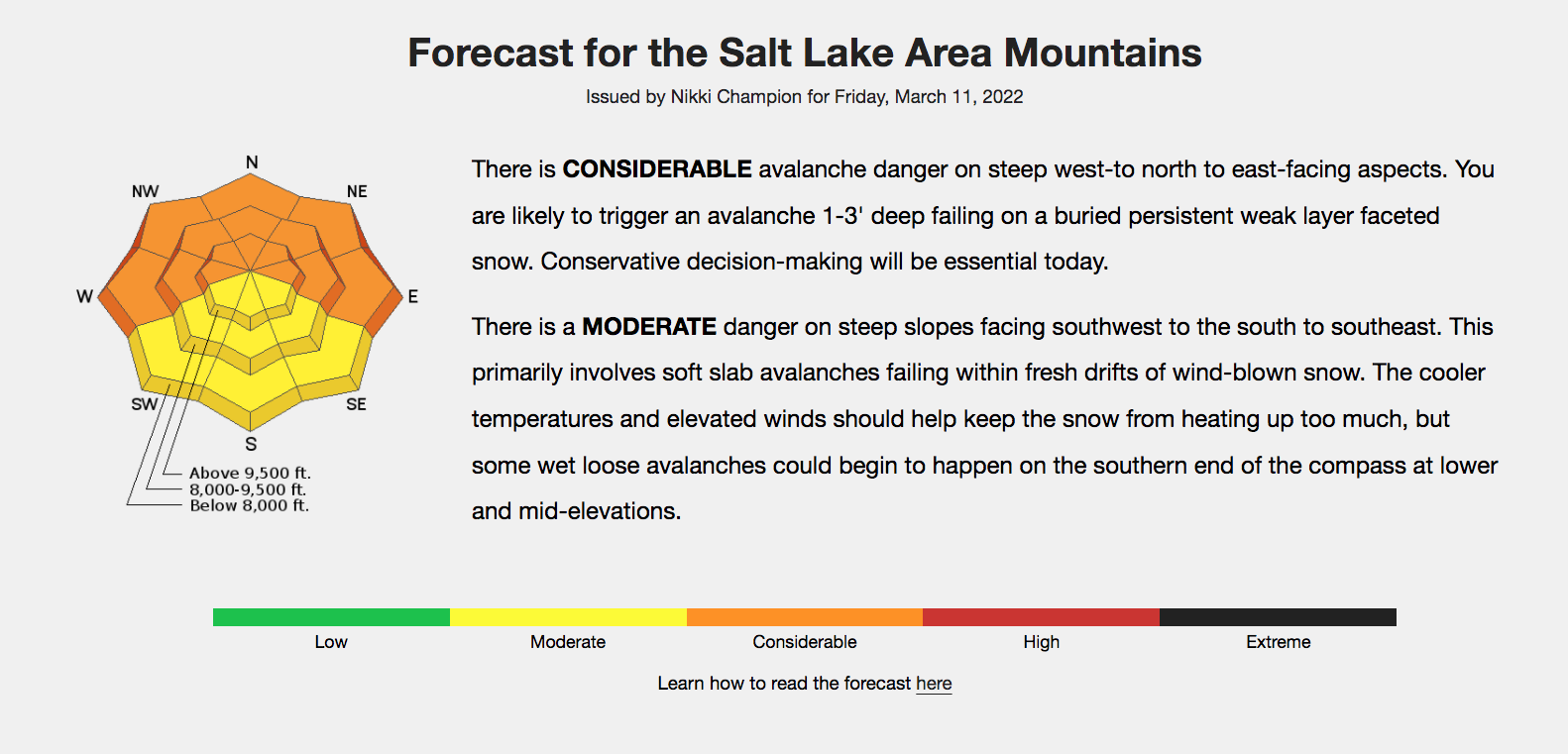 Weather