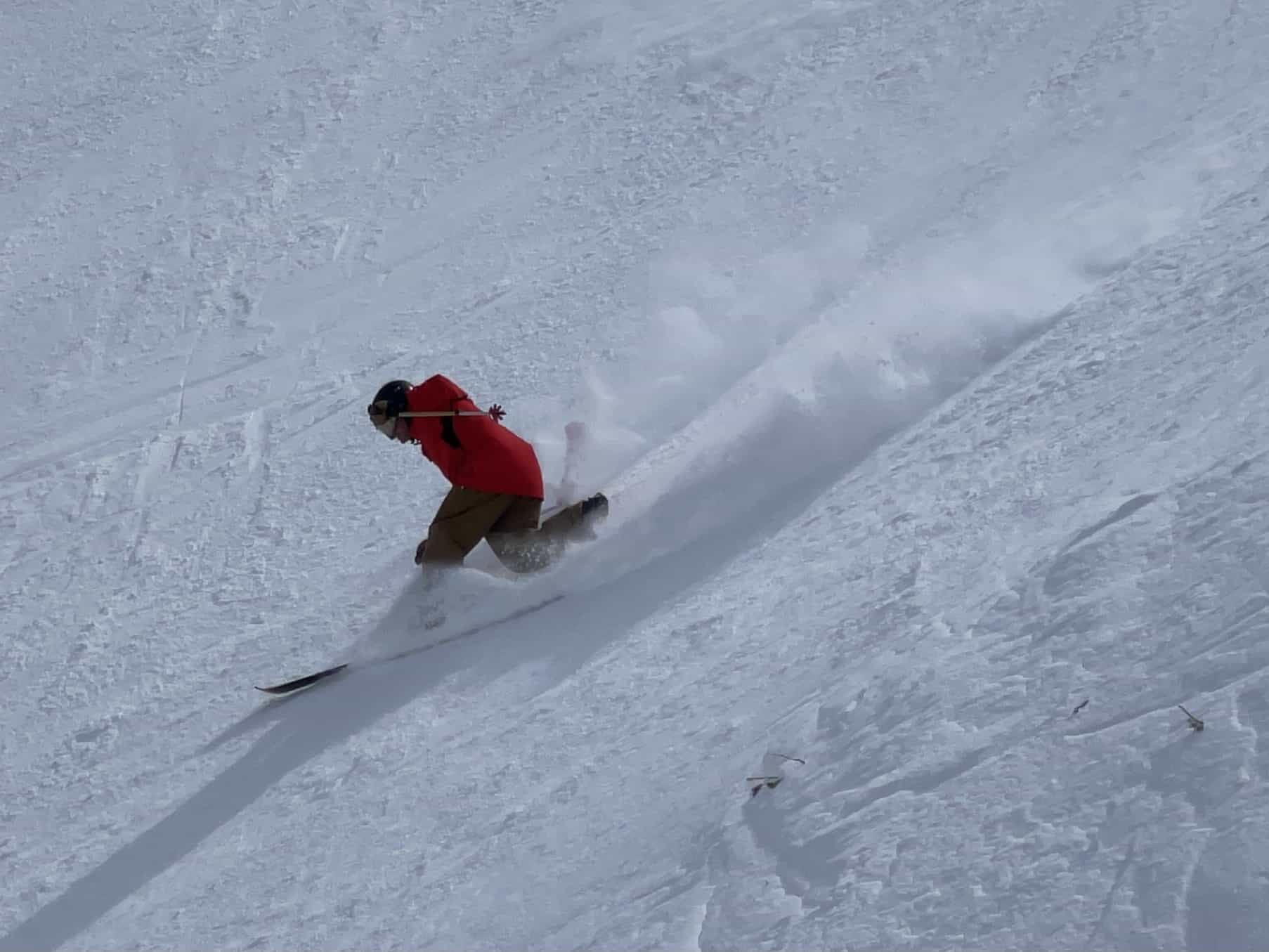 Report from Alta Ski Area, UT, on Sunday, February 27th, 2022
Utah seems to be having quite a similar season to Tahoe and much of the west with a solid base from early season storms, followed by a very dry January. Luckily, they received some snow last week and it has refreshed the mountain nicely.
I'm generally not the biggest groomer fan, but wow these groomers were good. Definitely the best groomers I've skied all year. My favorite groomer lap was Aggie's Alley to Collins Face. I even got some face shots on Collins Face chasing some fast local ladies back to the chair.
I am a huge fan of soft bumps and found plenty of them around the mountain. Punch Bowl, Harold's, and Tombstone were my favorite soft bumps. The north-facing aspects were holding great, wintery snow.
Once I hooked up with some locals mid-day, I was shown some of the real goods that required a little more navigation skills. Stone Crusher, High Rustler, and Eagle's Nest were my favorites to close out the day. The runs themselves were excellent with very grippy, chalky snow, but getting in was a bit tricky. My favorite quote from the afternoon was "There might be a lot of rocks that way, or there might be a lot of rocks that way (there were only 2 choices), but once you get in, it's REALLY GOOD."  Sorry to my bases for the abuse today, but the turns were totally worth it!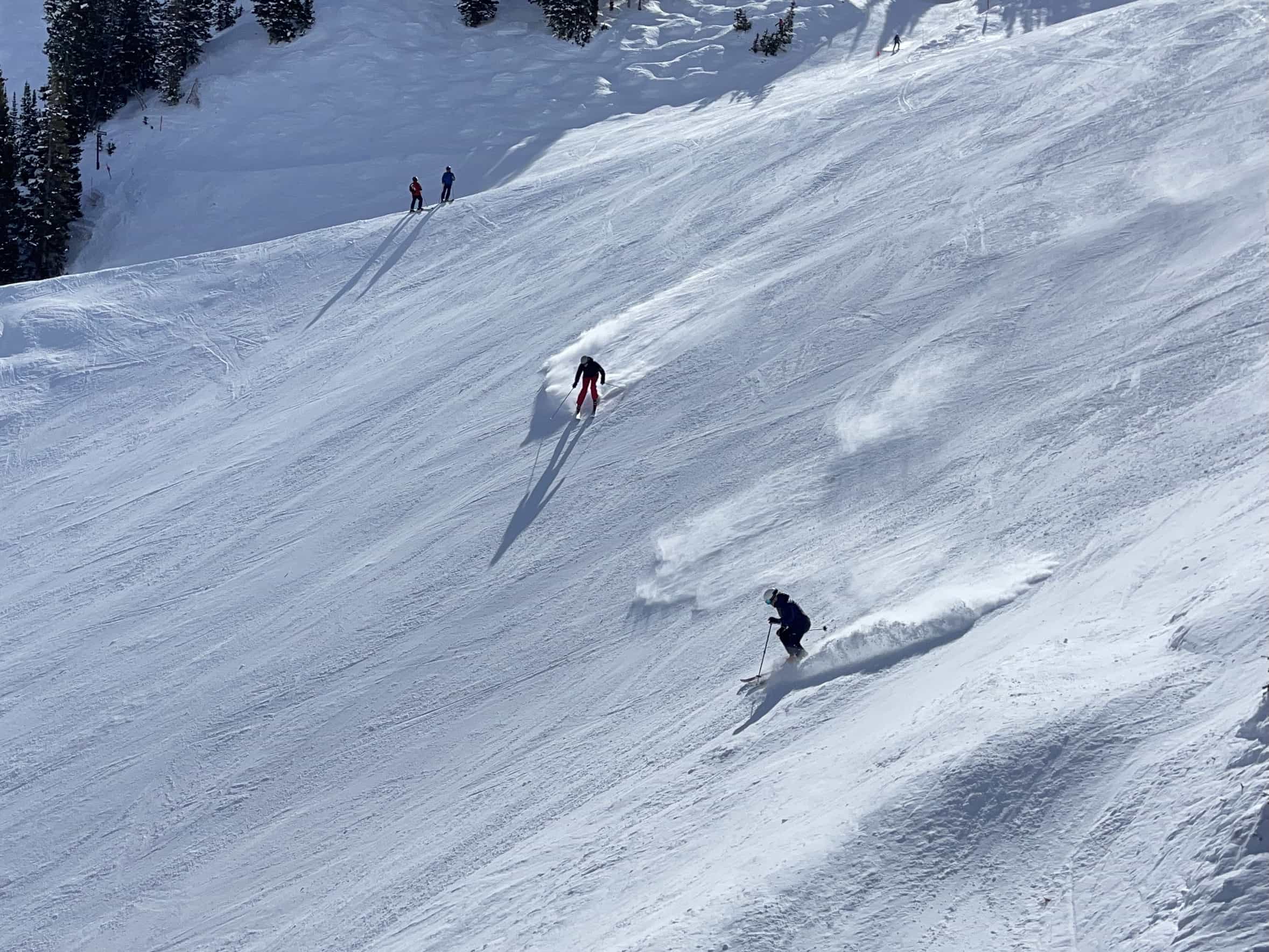 Word on the street was that East Castle and the Apron were also skiing very well today… but I never made it over there. Was keener on going downhill than uphill because I'm on vacation!
Thanks, Alta for the great turns and I can't wait to come back! It looks like there are some storms brewing for some more powdery turns next weekend.
Conditions:
Forecast:
Photos: