Report from November 21, 2021
I started hiking at the crack of 1 pm yesterday.
I generally avoid Little Cottonwood Canyon on weekends and especially powder weekends, so I'd been trying to stay away, but it was clear that the 3+ inches of snow they got on Friday night had made things pretty sweet up high.
I figured if I showed up late on Sunday, it would be mellow up there.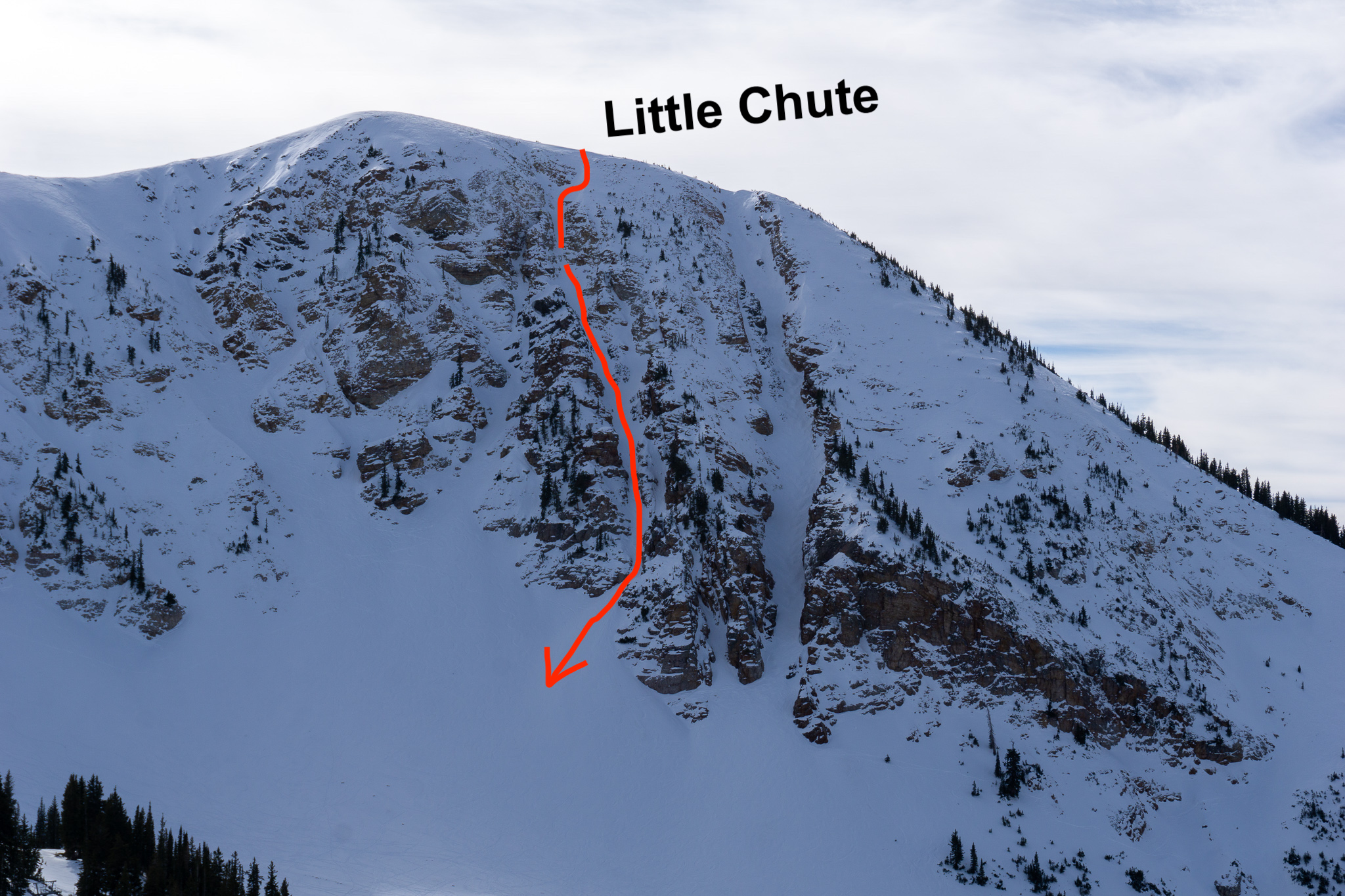 It wasn't.
It was still packed but not insane.
I zipped up the skinner to the top of Baldy with a crew of University of Utah students (I assume), and we were all happy on top.
I was hoping Little Chute hadn't been skied too much.
Wrong again, but again it wasn't too bad.
The upper funnel had been abused as people had been side-slipping the choke and created a deep trench through that tight spot that was tricky to navigate, especially since that might be the steepest part of the chute.
Fortunately, after the small mandatory air, the chute was buttery and soft.
I charged down it as fast as I could, speed checking where I could, and came blasting out the bottom with a small hoot and a big smile.
This was likely my last Little Chute of the season since Alta generally doesn't open up this chute once they open.
It's been an amazing early season in Utah this year.
We've been skiing nearly daily since November 2, 2021, and we've been blown away with the coverage for this time of year, and we even had a few quality powder days.
Alta opens for the season on Wednesday, November 24, 2021 and we can't wait.
Alta is now closed to uphill travel as they prepare for Opening Day.
Alta has already seen 87" of snowfall this season.
Thanks for being so cool and keeping your mountain open to uphill travel all November, Alta!
Recent Reports:
Snow Numbers:
Weather Forecast: