Report from February 14, 2020
I got into the Baldy Chutes at Alta Ski Area for the first time this season today.
Little Chute was firing.
It was wind-buffed and much, much softer than I expected it to be. 
So good I skied it twice. 
A quick twenty-minute hike and I found myself on top of Mt. Baldy overwhelmed with beautiful Wasatch vistas on this splendid bluebird day.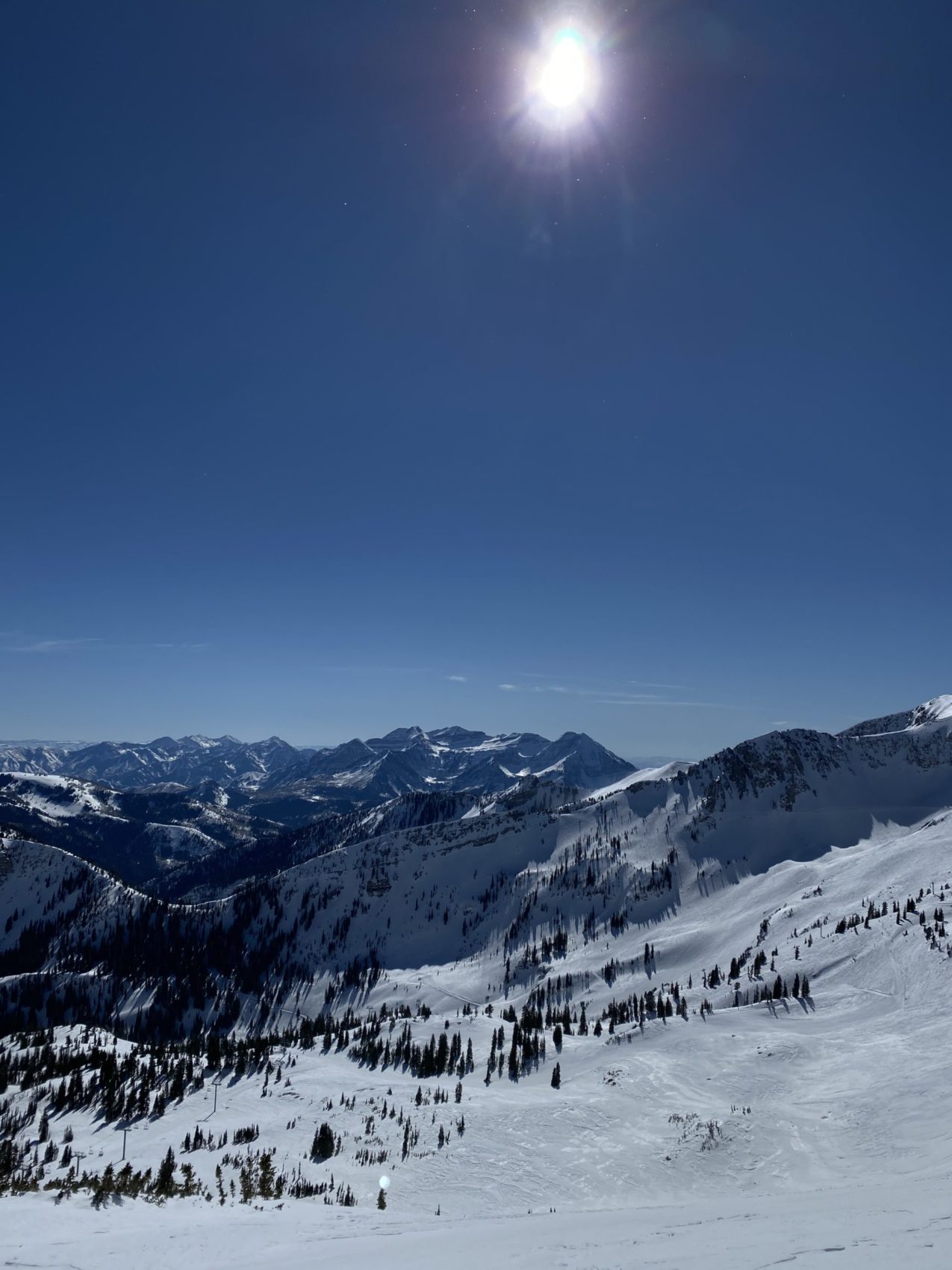 The first time I skied Little Chute today I took it easy, getting a feel for the snow. 
The snow was soft in there and made for fun, hard-slashing turns down the steep couloir.
The choke point was pretty narrow — narrower than I remembered. 
On round one, I slid through most of the choke point sideways. 
"It could definitely be straight-lined," I thought. 
So I hiked back up for the real lap and did just that.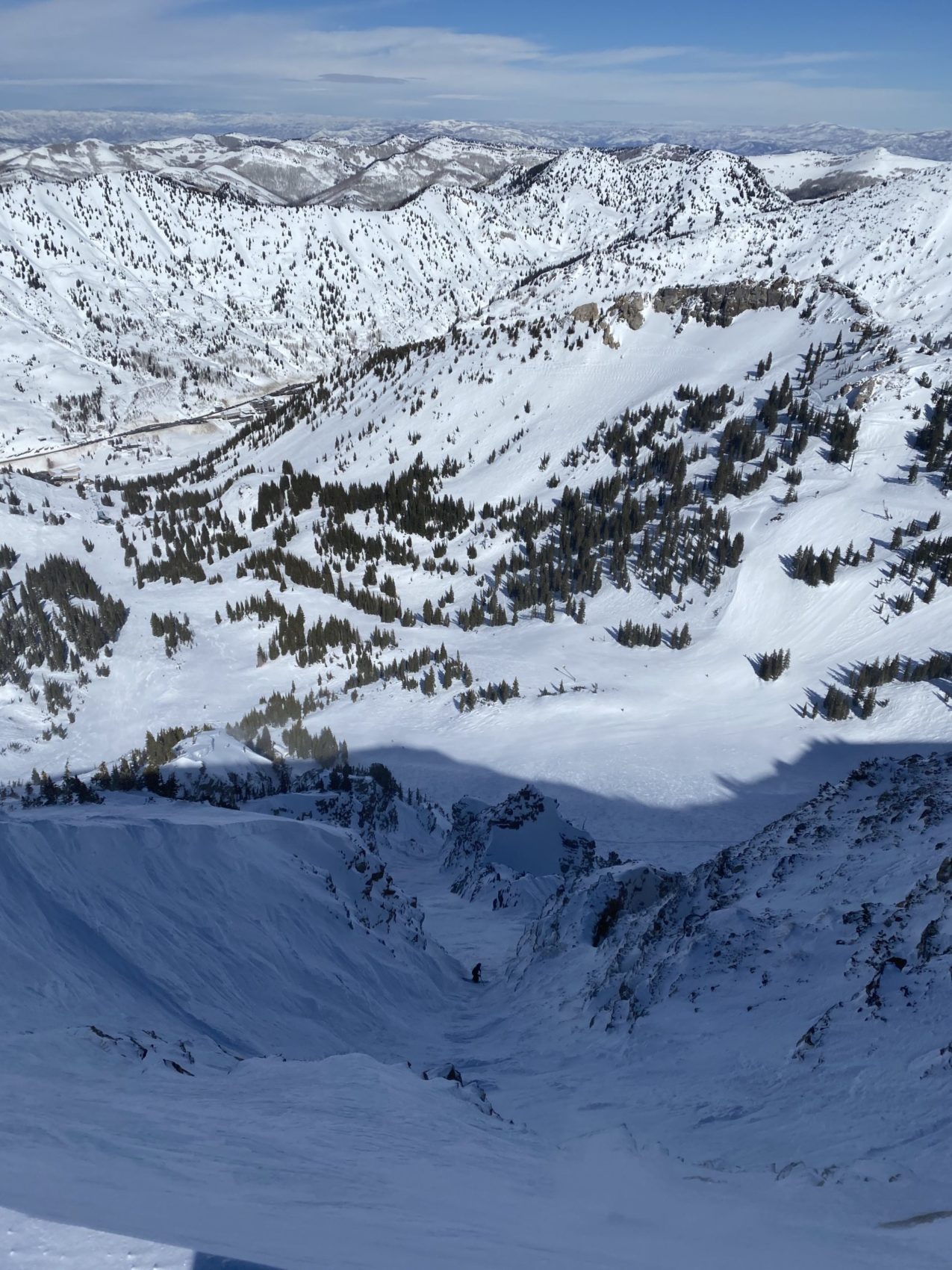 I dropped in and did my best to keep my flow through the entire chute. 
I almost made it the whole length without stopping with only a split-second where I lost my balance and tipped over at the top of the choke point.
Then I pointed 'em straight through the crux and was greeted with soft, happy turns on the other end.
It was smooth sailing from there.
At the bottom of Little Chute I found myself a nice little treat: a fun, mid-sized cliff that was just begging for me to send it.
So I did.
There's nothing more satisfying that looking up at the entirety of Little Chute from below right after slaying it top to bottom. 
Alta, you have my heart. 
PHOTOS: