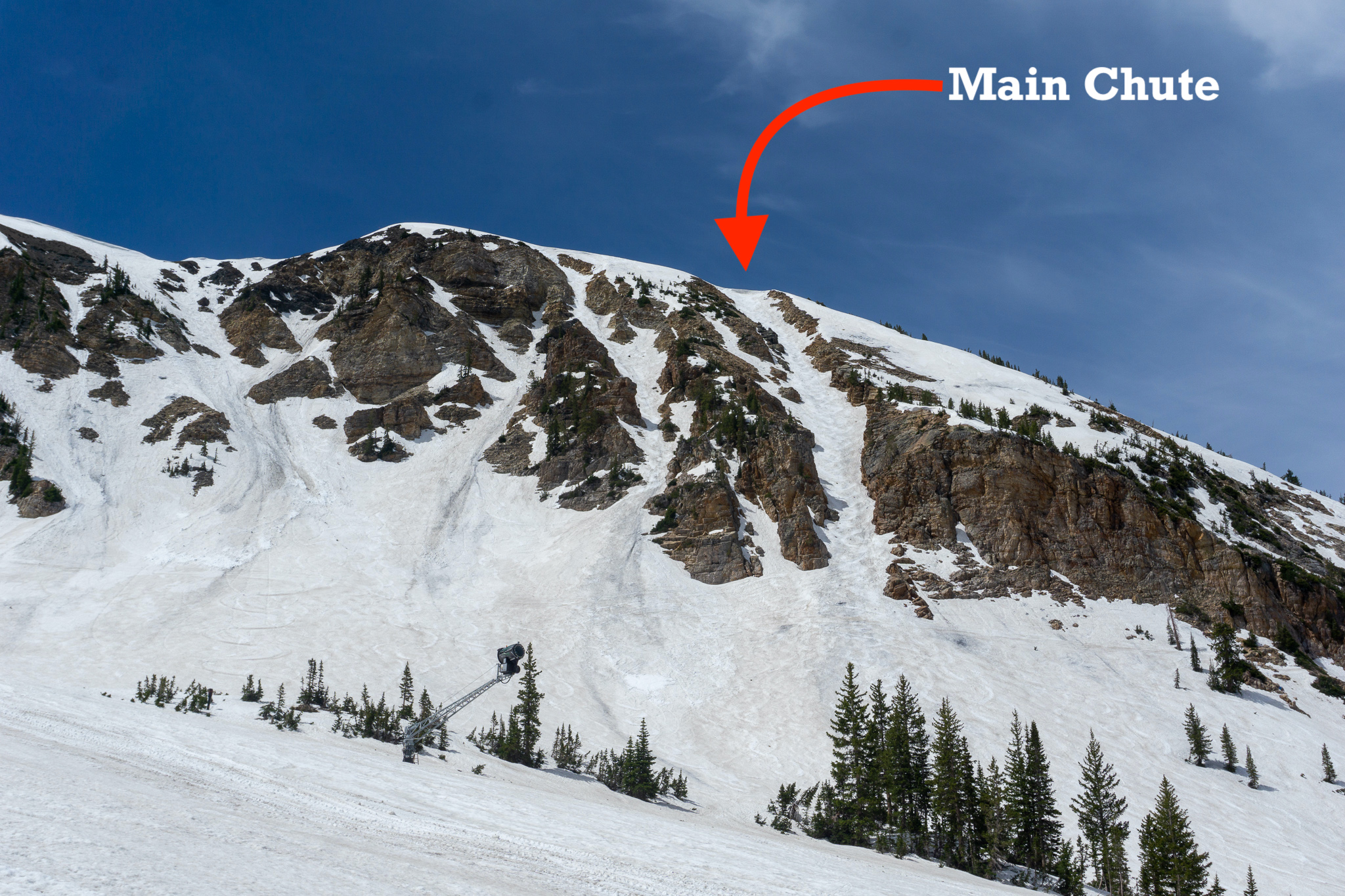 Report from June 8, 2022
Yesterday was my penultimate day of the 2021/22 ski season.
It's been a helluva journey.
I decided to end it where I started it:  Main Chute at Alta.
Main Chute is where I experienced my 1st turns of this season on November 2, 2021, and I crashed horribly on my 4th turn of the year in Main Chute and lost a ski…
My 2nd day of the season was also in Main Chute on November 3, 2021.
In fact, I hiked & skied off the top of 11,000′ Mt. Baldy 15 times this season!
9 hikes from the parking lot (before and after Alta was open)
6 hikes from the top of the Sugarloaf chair
Alta is still snow from top to bottom – right to the parking lot…
My car said 61ºF when I rolled into the parking lot at 8:43am yesterday.
I was hiking by 9am.
The snow was mostly pretty firm down low, then softer up high.
You can still skin right to the top of Mt. Baldy.
I decided to take my skis off the climb up the boot pack for a bit but I was suckered in.
The boot pack looked nice then got heinous real quick.
Back to skins.
I wasn't fast…
It took my 1 hour and 55 minutes to get up the 2,400-vertical-feet yesterday.
I cruised up to Little Chute to see how she was doing.
She looked pretty good mostly but the 2 entrances were looking nasty inviting you to surely hit rocks as you slide through their narrow, thin choke points.
I opted for Main Chute due it being more filled in, longer, wider, and funner lookin'.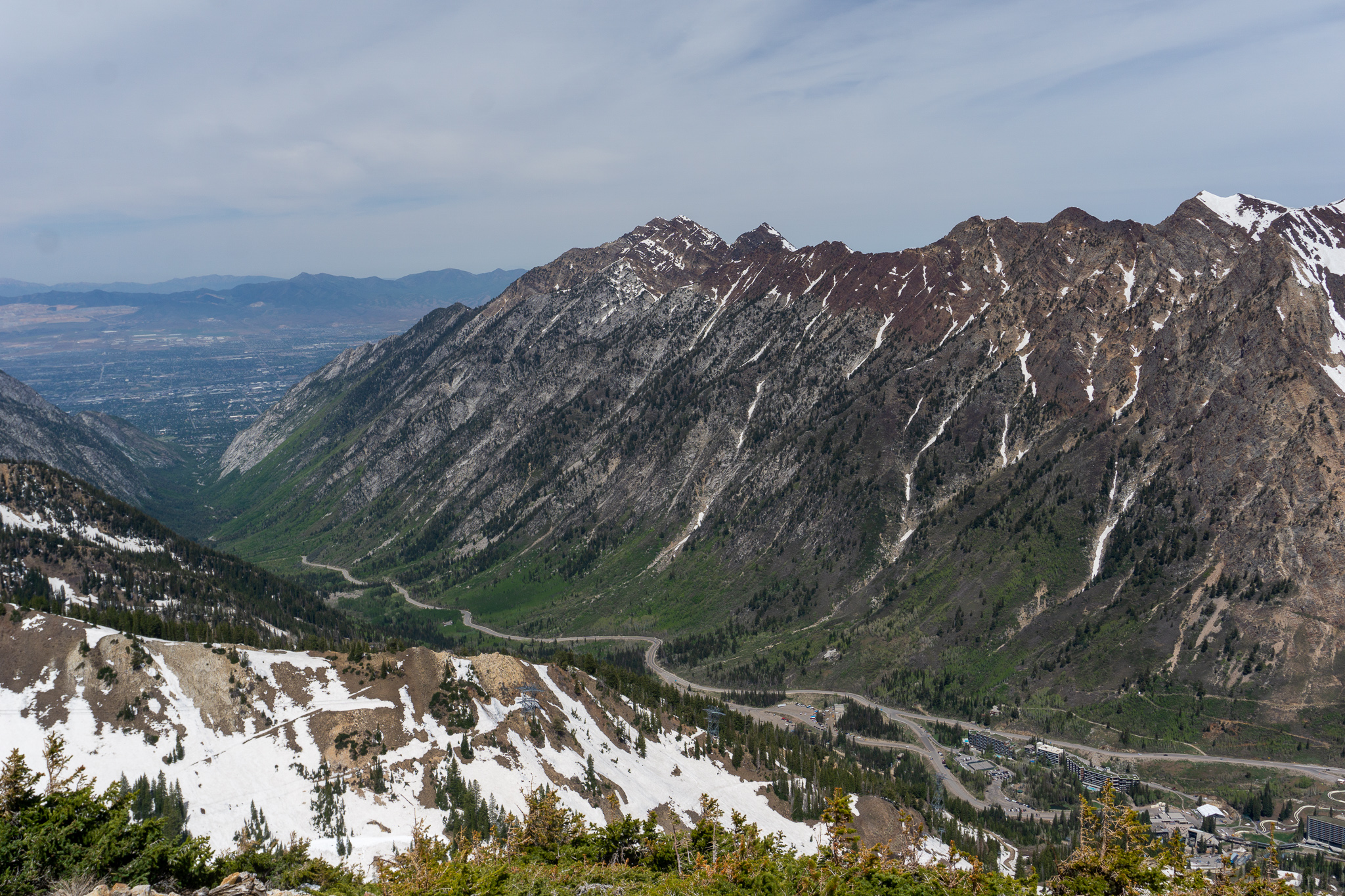 On top of Baldy, I looked at my Friday, and last day of the season, objective:  Pipeline Couloir at Snowbird.
It looks prime.
Especially for June.
I dropped into Main Chute without a care – which felt great.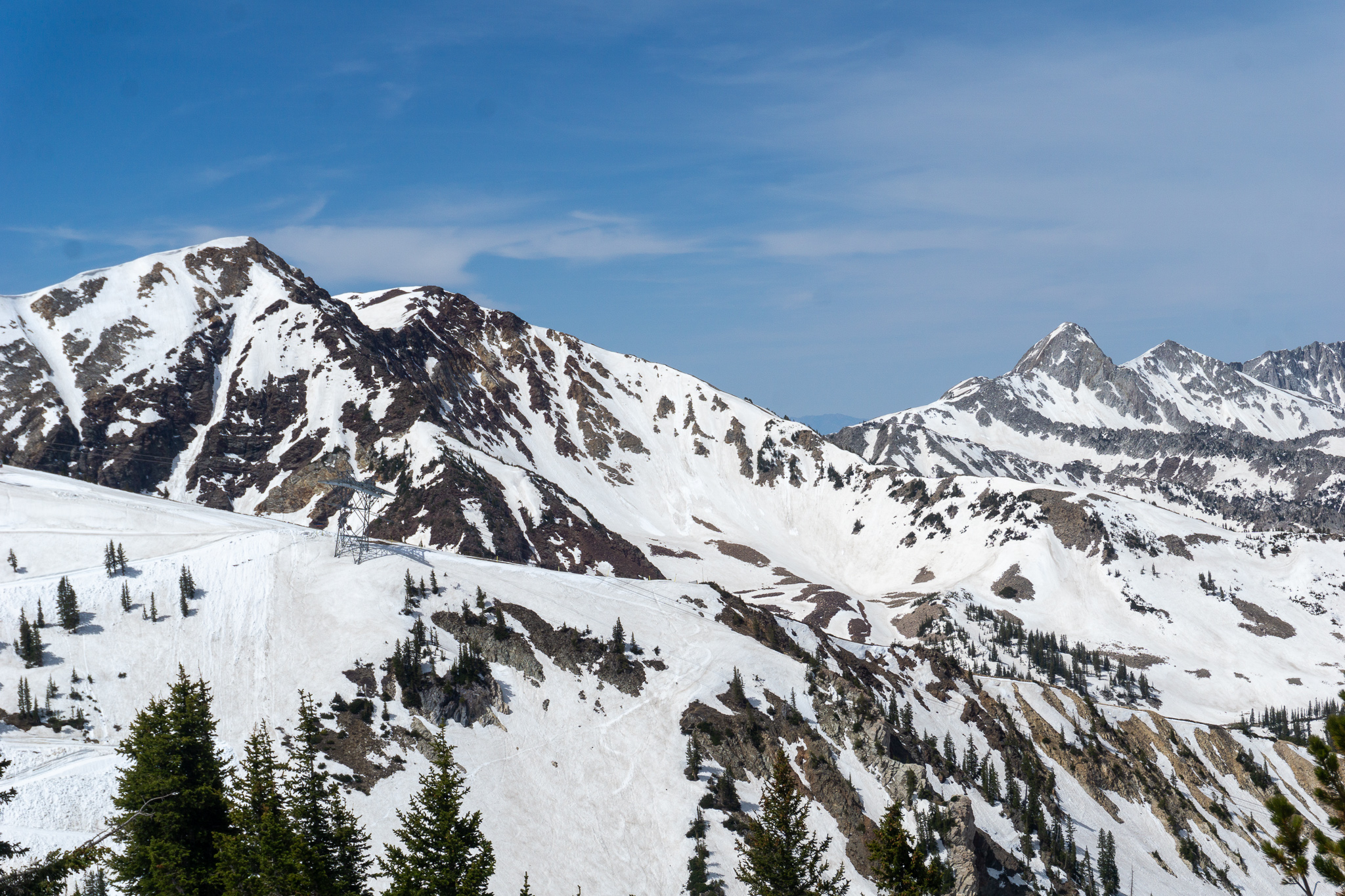 The turns were smooth, slarvy, wet, and dirty.
The snow was good corn.
Towards the bottom copious rockfall made fun sparking sounds as it dulled my edges.
I tried to ski it in under a minute, but didn't quite pull it off.
I exited the chute, pulled over, and panted…
It's been a long season and I'm tired.
The two-a-day pool training sessions for my surf trip next week aren't helping.
I'm worked.
I eventually got it together and skied down the Collins groomer back to the base.
The "groomer" was surprisingly fun ending up in a sort of wiggle track of perfect corn that hypnotized me into staying directly in its path.
It kinda felt like that old kid's saying when walking on the sidewalk "step on a crack, break your mother's back".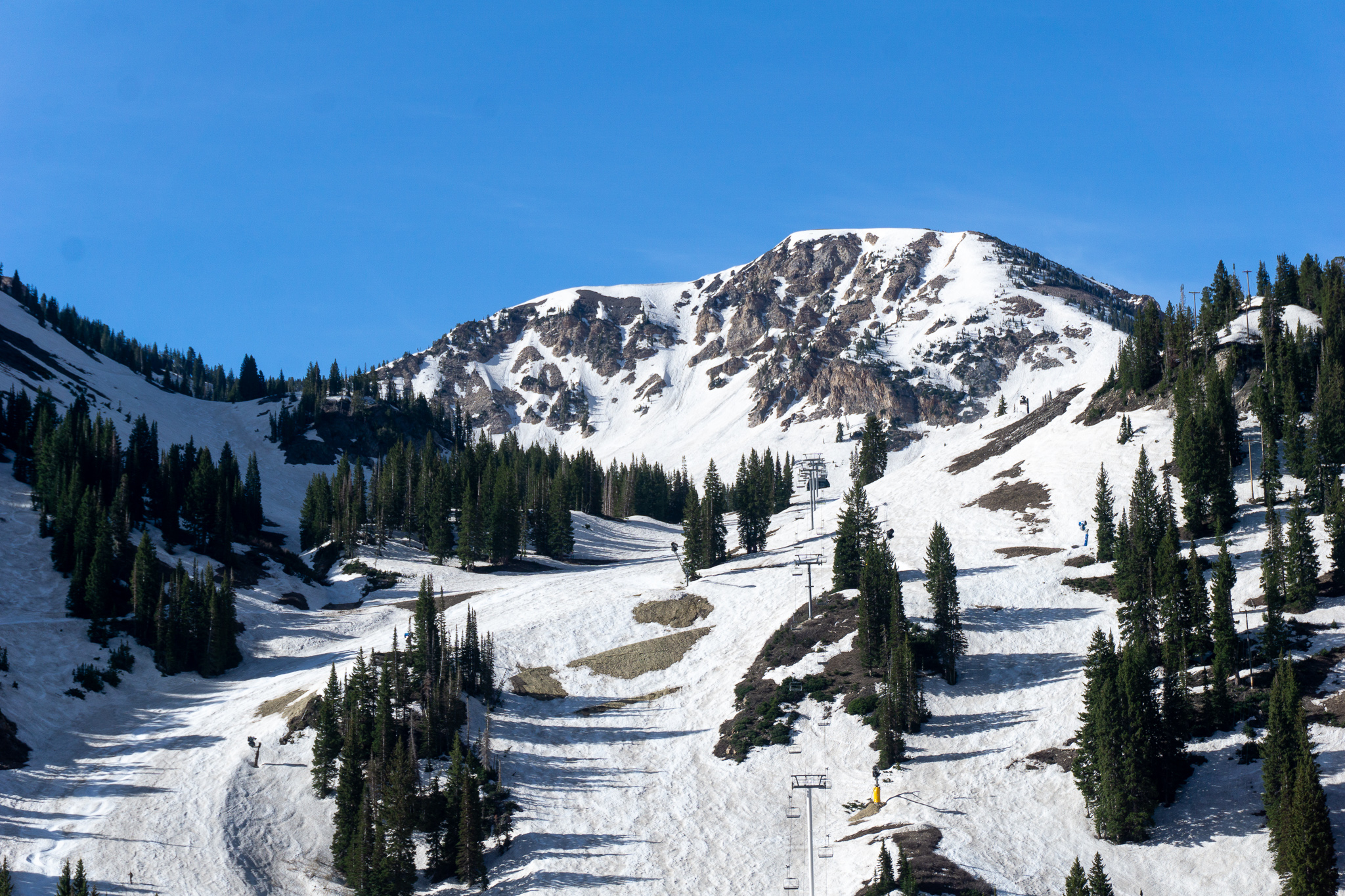 I felt like I had to stay in it.
At the bottom I ran into some old ski hippies who made me smile.
In their 60, still skiing Alta in June, and complaining about it being over soon.
Pure gold.
I love this place.
Thanks, Alta.
Gear:
Photos in Chronological Order