Report from July 1st, 2019
Brought to you by Scott Sports
Skis Used:  Scott Super Guide 105
Today I headed over to Alta Ski Area, UT because I'd heard there was still great top to bottom skiing to be had.
The rumors were true.
There is snow top to bottom and there is even a cat-track-wide groomed run from the top of the Collins lift to the bottom.
Main Chute on 11,000′ Mt. Baldy is smooth and buttery due to it continuing to see daily skier traffic.
I skinned up to the bottom of the chute in an hour then another 30-minutes of bootpacking (crampons and poles) put me on the top of Main Chute.
The ski down was smooth, fast, corny, and fun.
Incredibly good skiing for July 1st to be sure.
After the chute, I traversed right and got on that groomer and happily zipped all the way down to the car executing perfect July butt-wiggle turns.
There is one place at the Collins mid-station where you have to walk on dirt for 50′ and that's it!
I skied down to within 50 yards of the car!
Unreal for July 1st.
Little Chute at Alta also still goes and you can also just ski the groomer from the top of the Collins Chair which is great fun.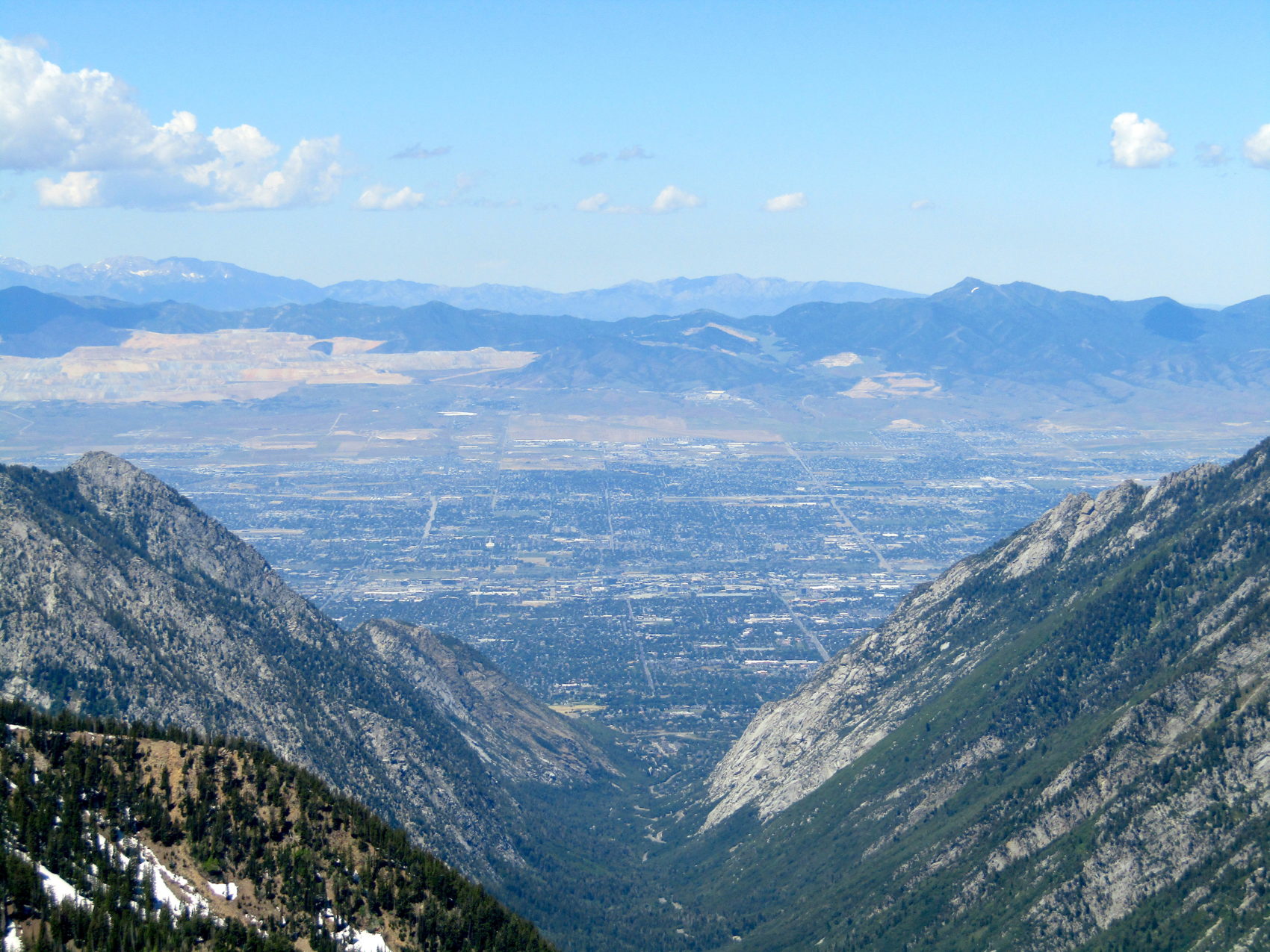 I saw 4 other skiers at Alta today.
Suicide Chute over on Mt. Superior still goes and our friend Owen Leeper skied it yesterday.
Tomorrow we'll be deciding between Little Chute and Suicide Chute for a quick ski before our flight to Ecuador.
Thanks again, Alta.
PHOTOS: