Brought to you by 10 Barrel Brewing 
Report from Monday, May 24, 2021
Powder is powder. I don't care who you ask.
At about 8:30 this morning I was cruising up Little Cottonwood Canyon, which felt wet and sleepy.
There was a dead bull moose on the side of the highway.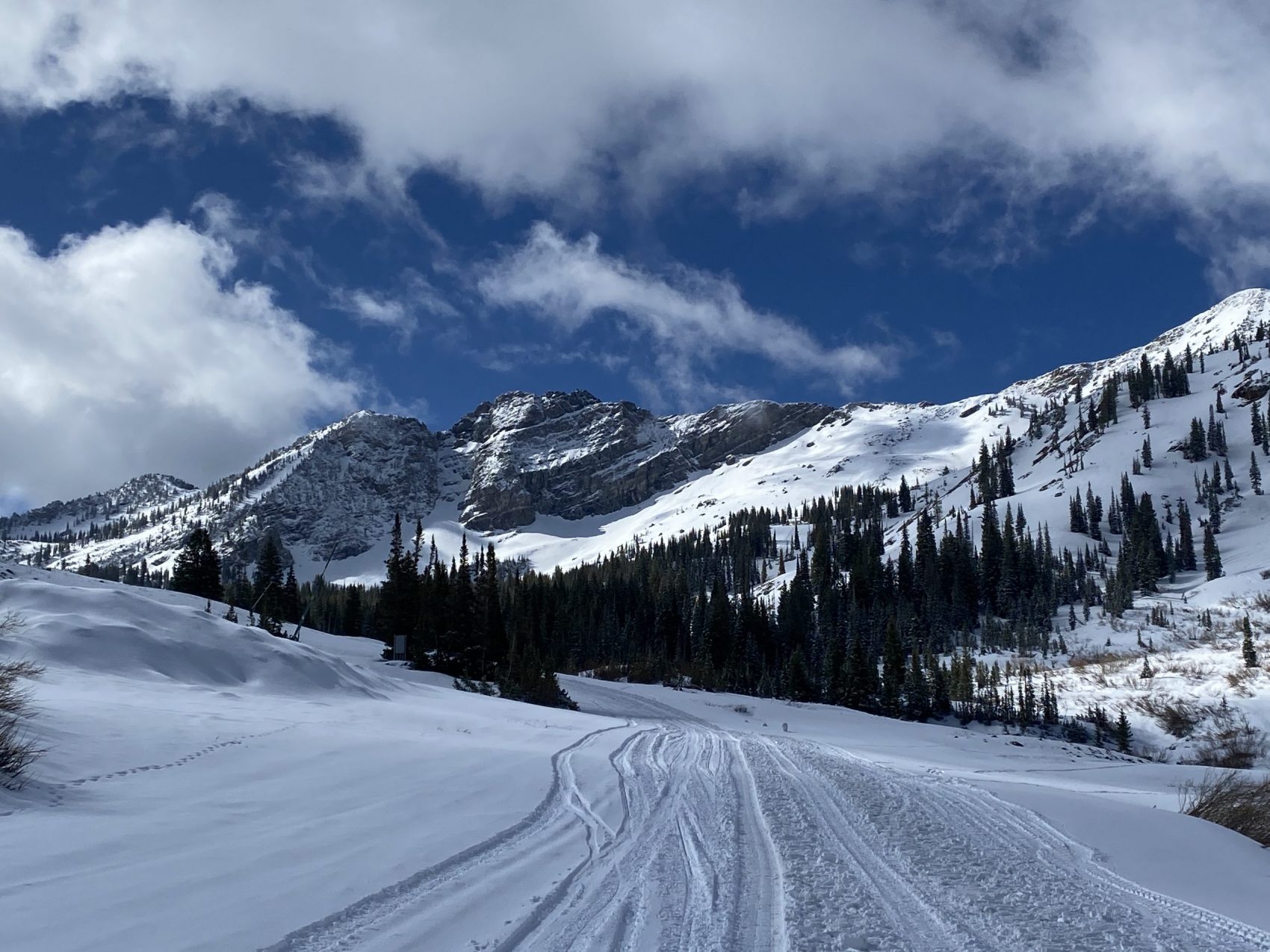 About five inches of new snow fell at Alta this weekend so I dusted off my skins and went for a walk. 
Touring up past idle snowcats and resort crews prepping the mountain for summer, I was pleasantly surprised by how much snow Alta still holds.
It's the end of May for crying out loud.
There was zero wind this morning and the swirling clouds were giving way to clear, blue skies.
Being late into Spring, the sun was powerful and I had to de-layer immediately once it hit me.
The mountains were abnormally quiet and tranquil today.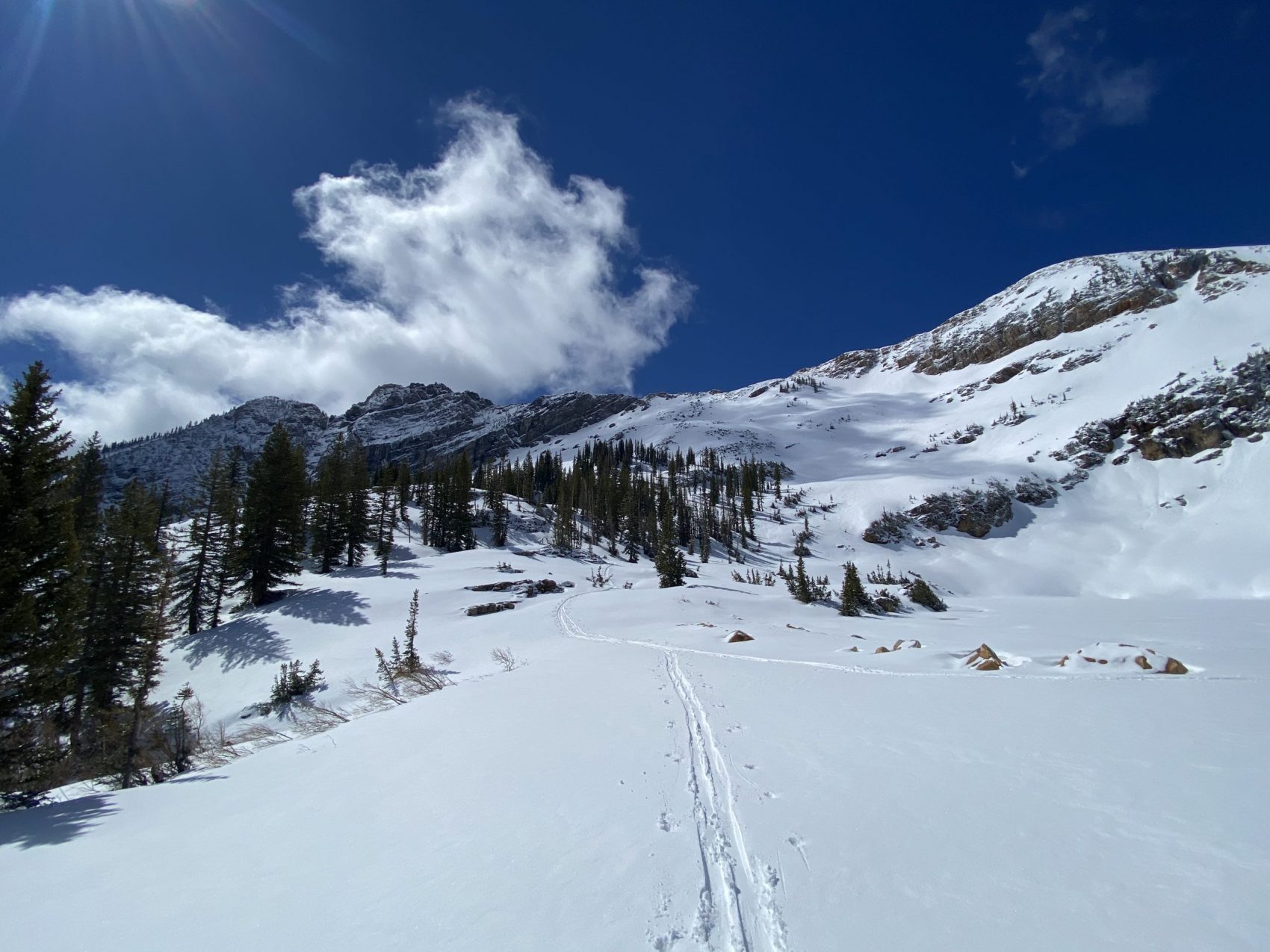 After a couple of hours of slowly slogging up the hill in the heat, I found myself on top of Devil's Castle: an east-facing boulder field that holds some of Alta's most famed terrain.
I saw a skier rip down a few minutes before me and his turns looked great.
After a quick moment indulging in what is probably the last remnant of winter for the season, I transitioned and dashed over to my line.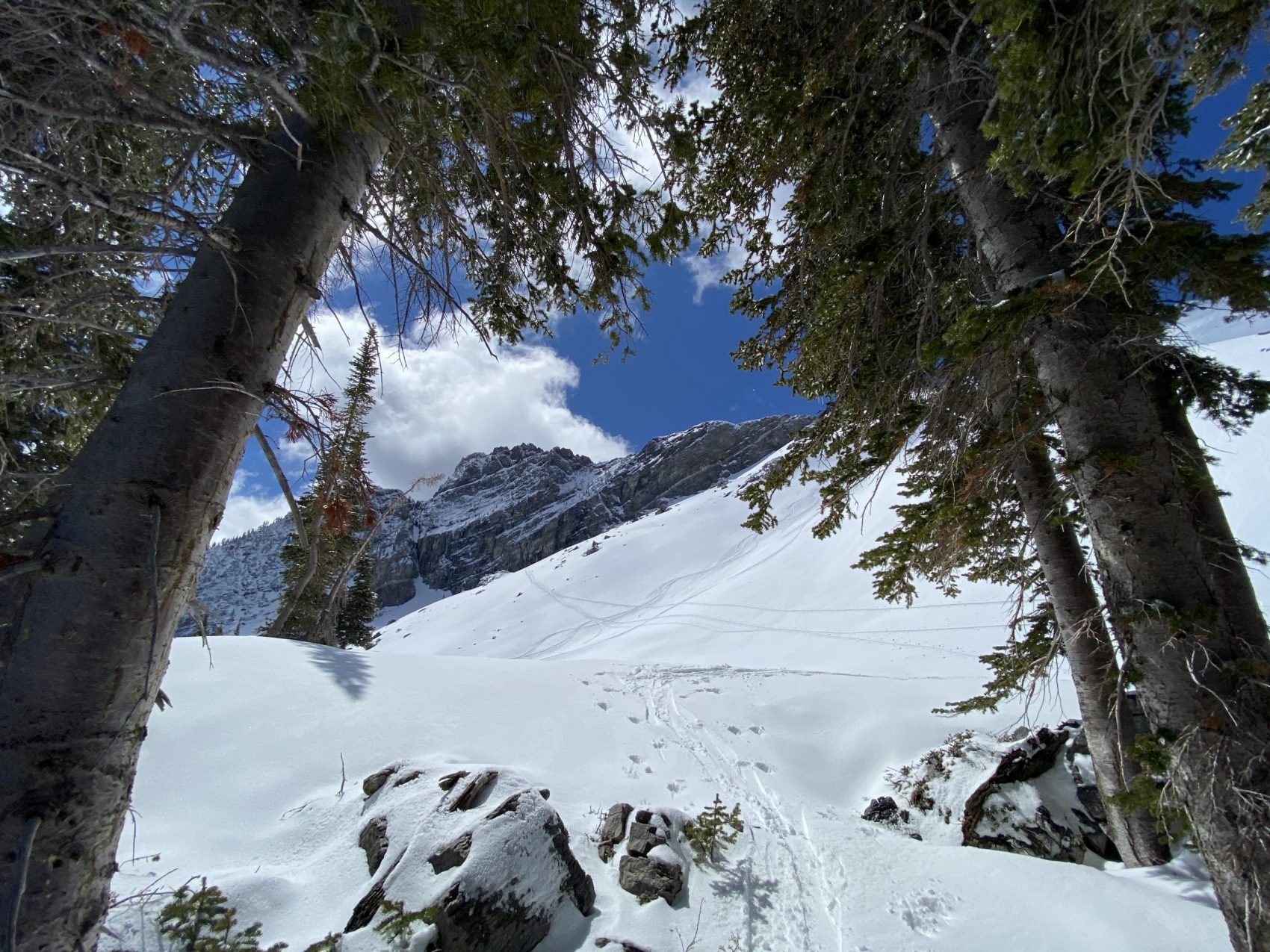 Cutting hard right, I triggered a small wet slab that sluggishly slid down the hill, growing in size and wet avalanche debris, until it got to about the size of a ski bum's living room and halted.
The snow was just starting to move around—time to go. 
I picked a virgin chunk of powder and ripped the fall line to a bench below.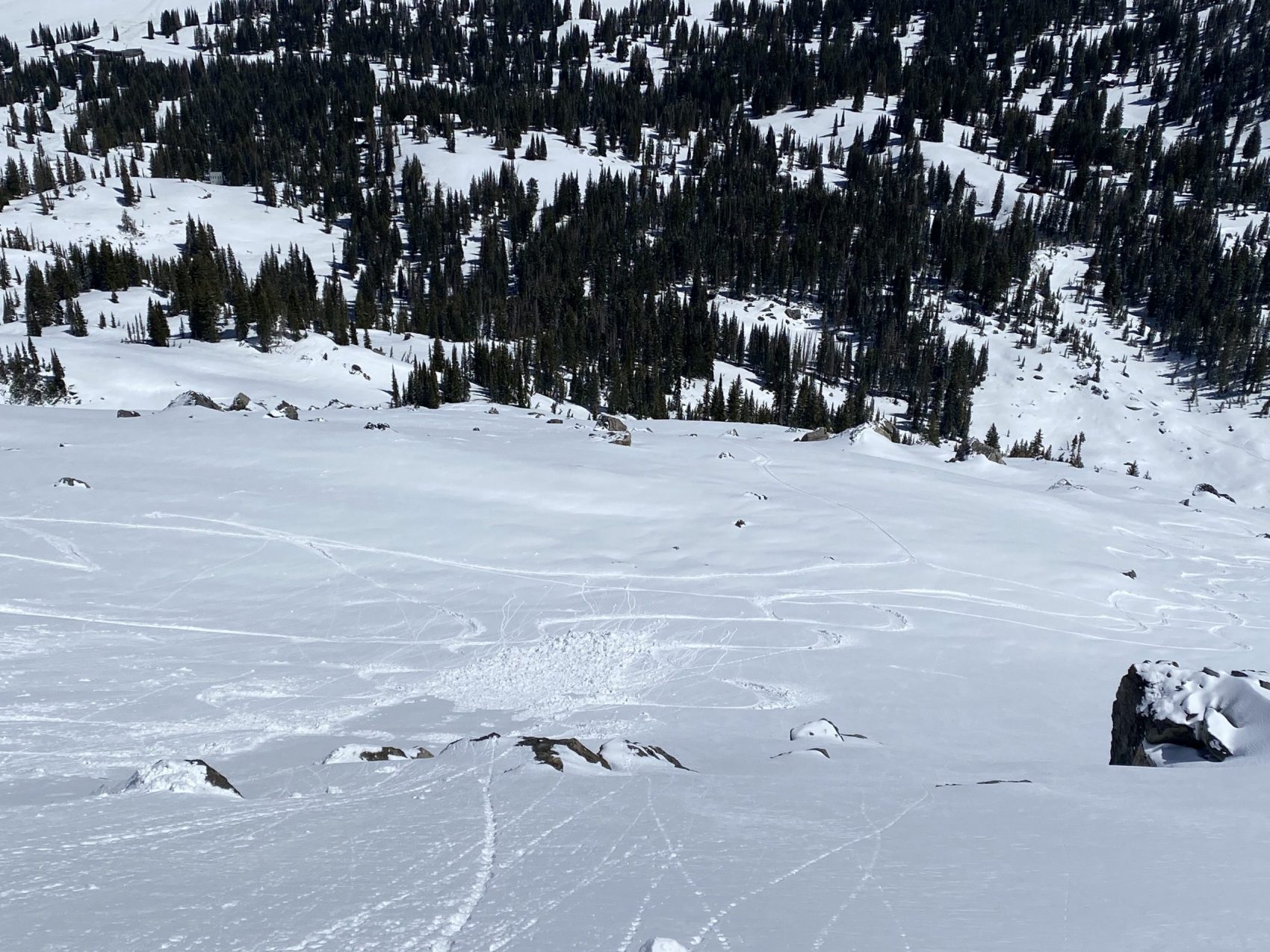 From there, I continued skiing the fall line, which was completely untracked, all the way to the base of the Castle until I couldn't ski it anymore.
The snow was soft but syrupy.
It felt like I was water skiing on smooth, muggy concrete that somehow didn't mess with your turns.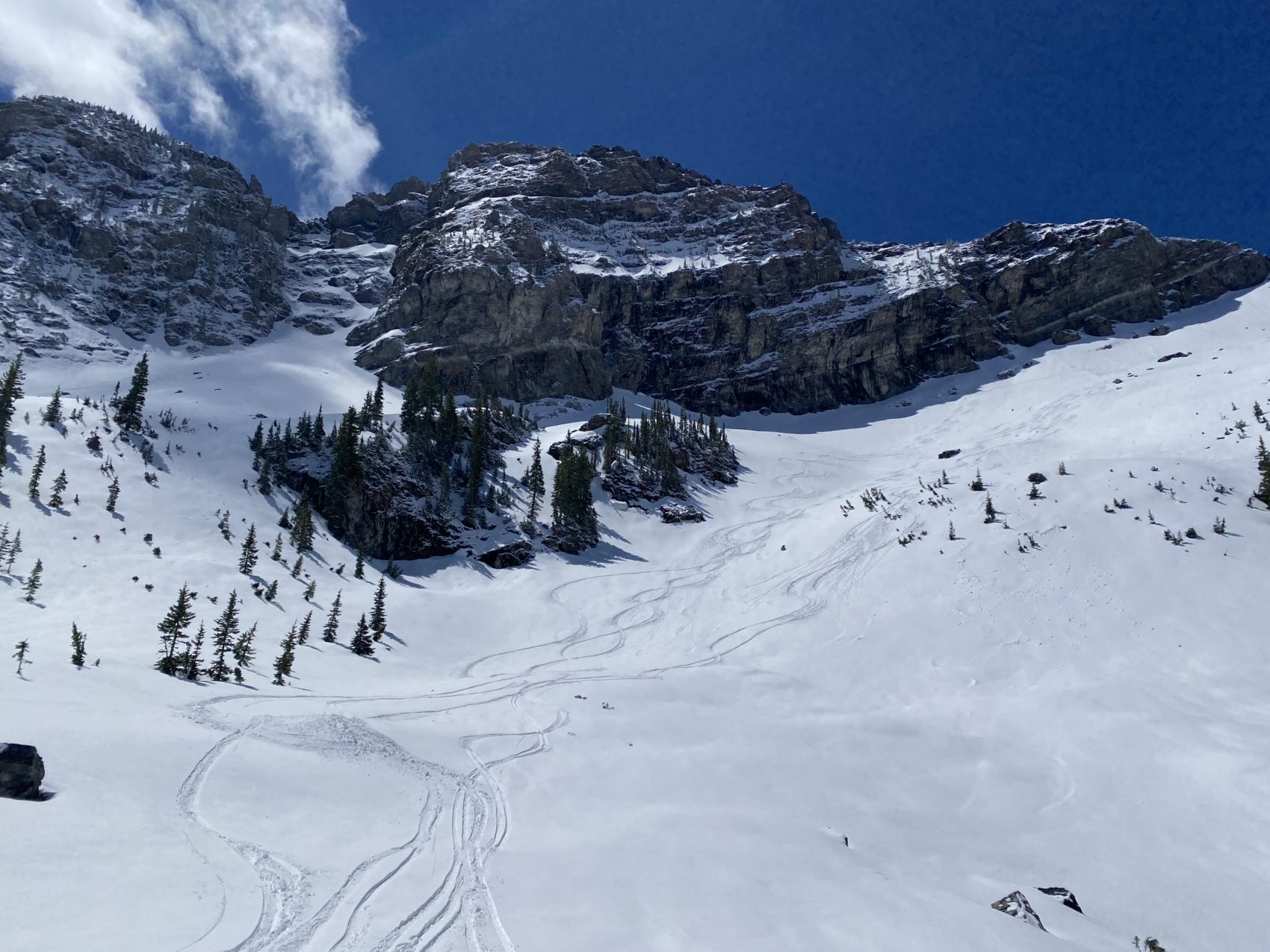 Knowing that this would almost certainly be the last powder day of the season, I linked together quick, tight turns with every ounce of strength and satisfaction I had left.
The skiing was so much better than I expected and I left Alta feeling thankful for this late-May gift of a snowstorm.
Call it Christmas in May.
Utah Snowpack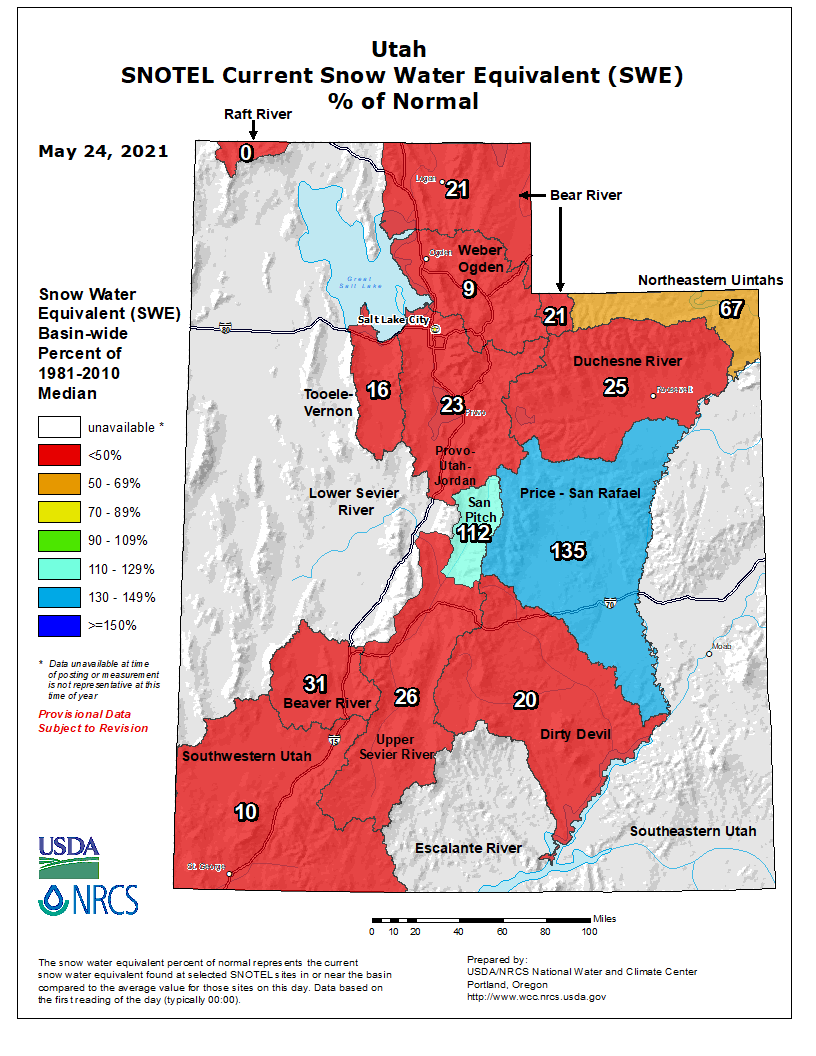 Weather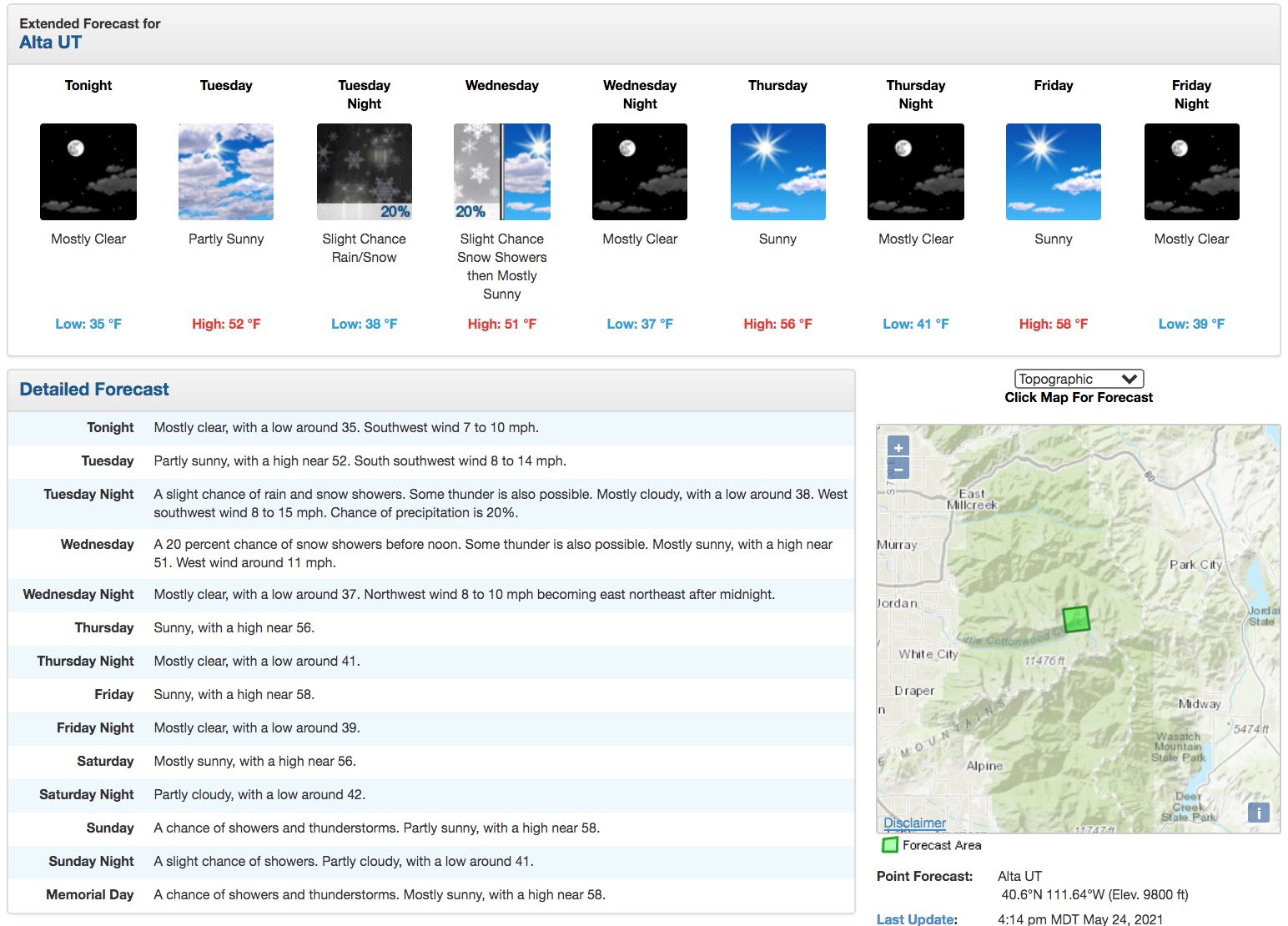 Photos