Snow junkies and I alike would certainly agree with skiing legend  Glen Plake on this one after skiing The Apron in July. A buddy and I hit it last Wednesday, July 10th.
"You ski the snow on the ground, not the date on the calendar."
Alta has been closed since late April yet allows uphill access for hiking/skiing to the public throughout the summer and fall. A kind move on their part, especially after an epic snow year that left the mountain with heaps of snow still sticking around on its upper parts, even past the mountain's closing date.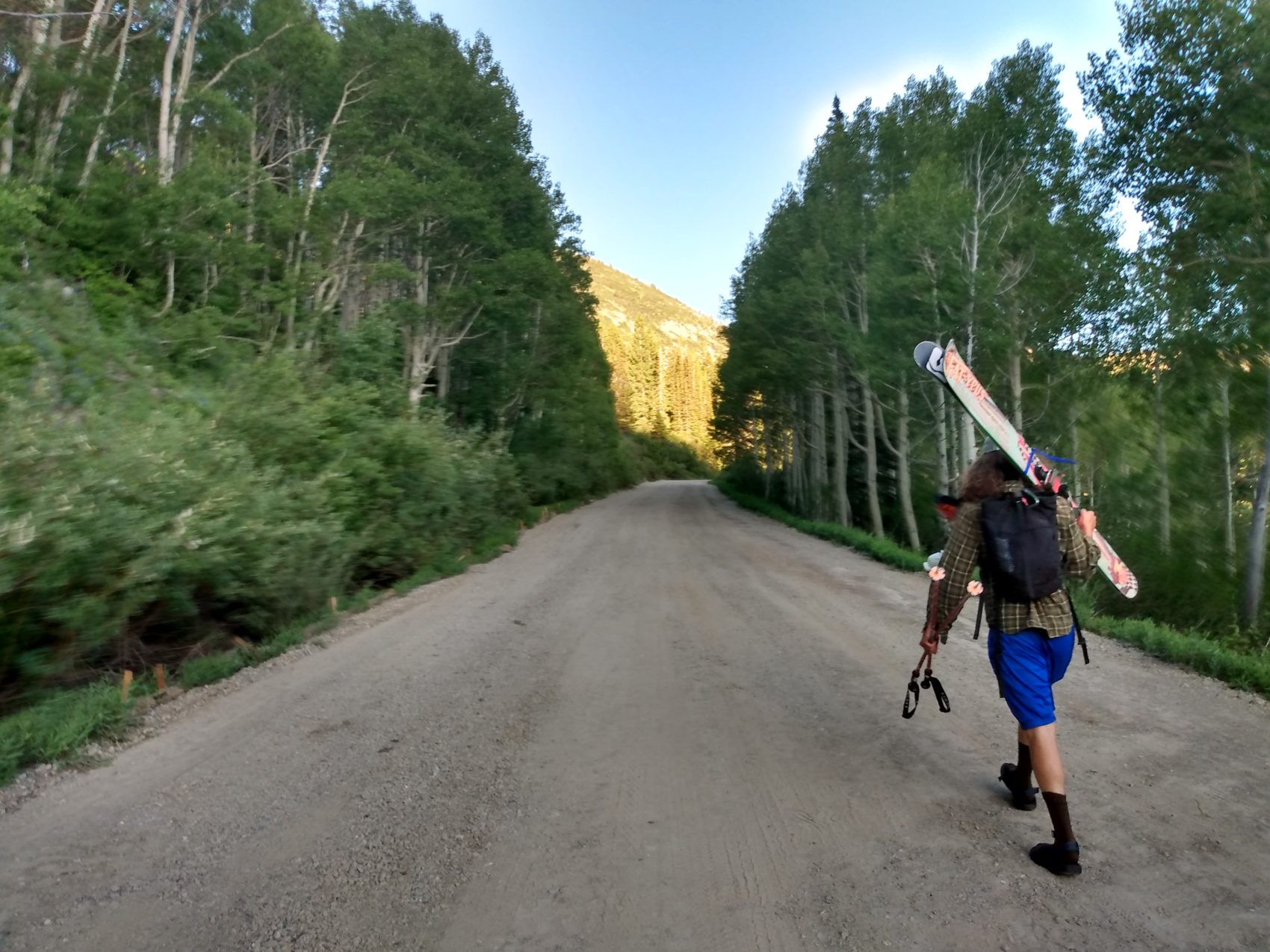 There is no snow present when you pull up to the base of Alta. Frankly, its full-on summer down here and no one is even thinking about skiing.  So when the people who are there, engaging in "typical" summer activities see you, they look at you in awe; as if you were some sort of archaic wizard casting a spell as you floated up the road, with skis strapped to your bag.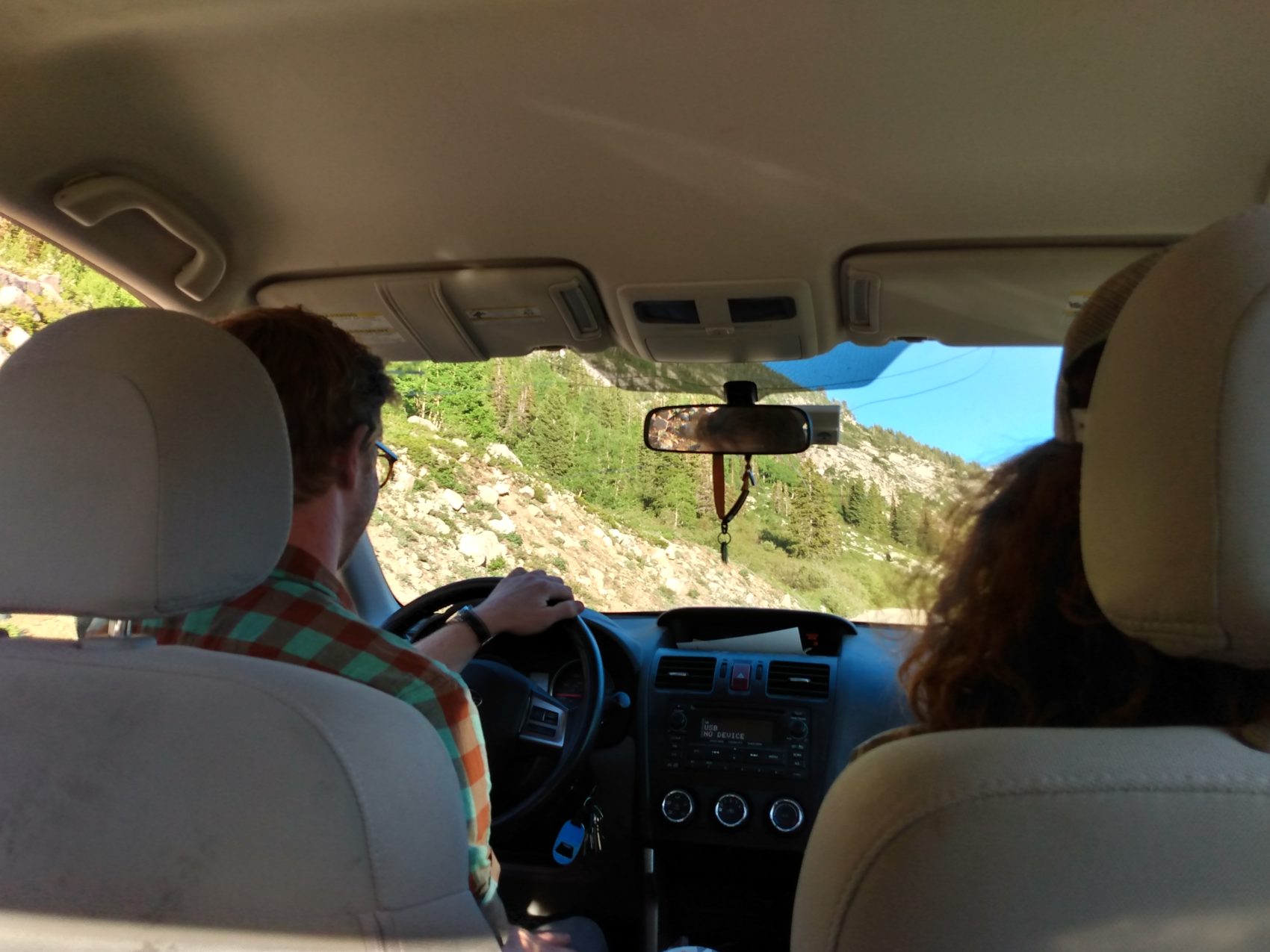 It's a couple of miles walk up the summer road and through the forest to the base of The Apron where you begin the boot pack. However, on this day we got lucky when a buddy of ours that had access to the private road saw us walking up and offered us a lift. We started the hike in the evening, so with night falling soon, we obliged and hitched up to the end of the road.
After hitchhiking we hiked up through the forest to the snow-line. Here, we commenced the boot pack up The Apron.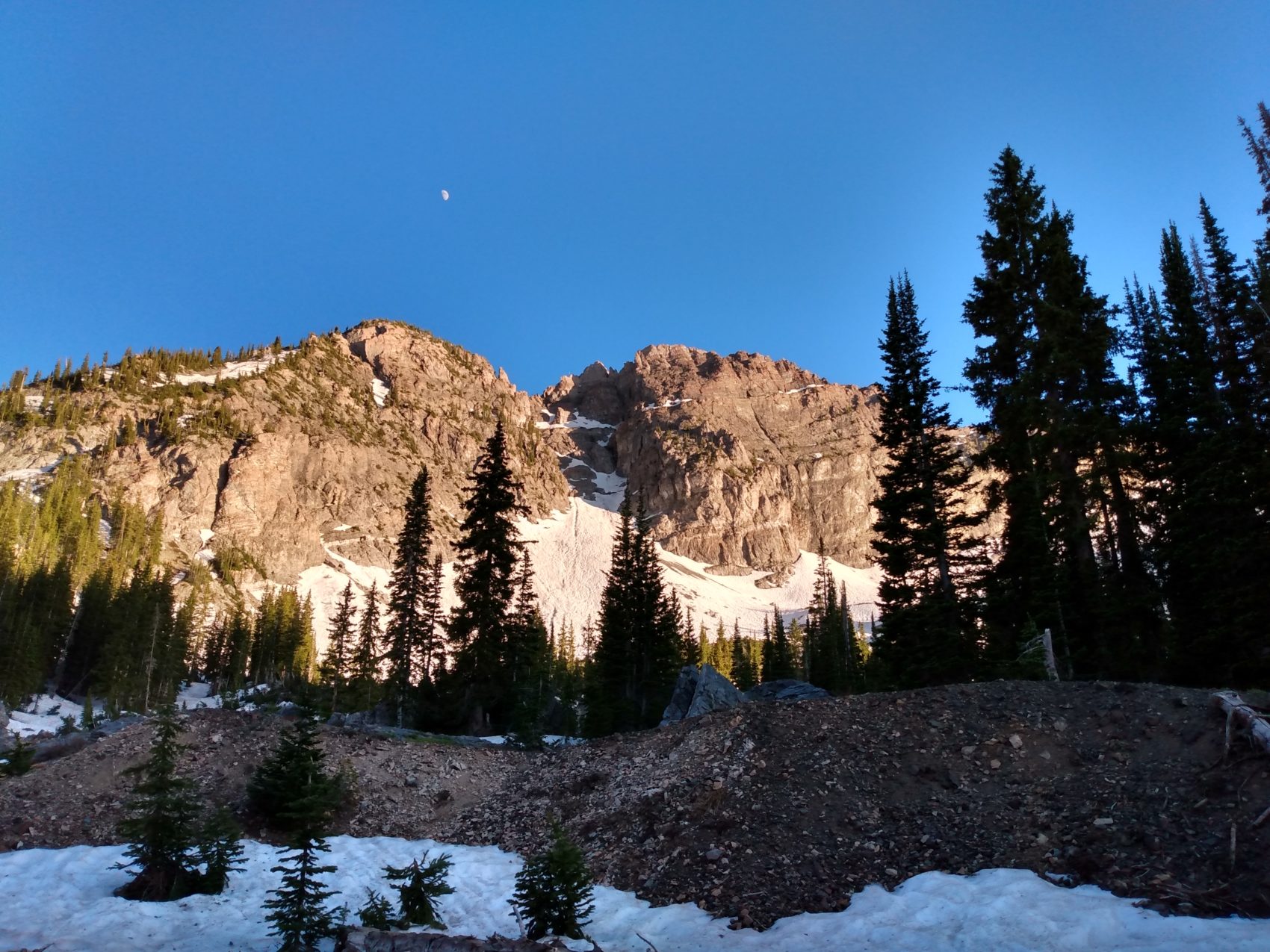 From this point, we had 30 minutes to get up to the top of the line before sunset. We made it up just as the sun was setting and got a nice, solid line.
The descent was fun – sun-cupped and a bit patchy – but fun. For mid-July skiing, it was well worth it.
So for those spending time at or around the ski areas this summer doing summer things like hiking or biking, be on the lookout. Because if you look high enough – way up high where the mountains turn from green to white – you may just catch some sorcery at play.