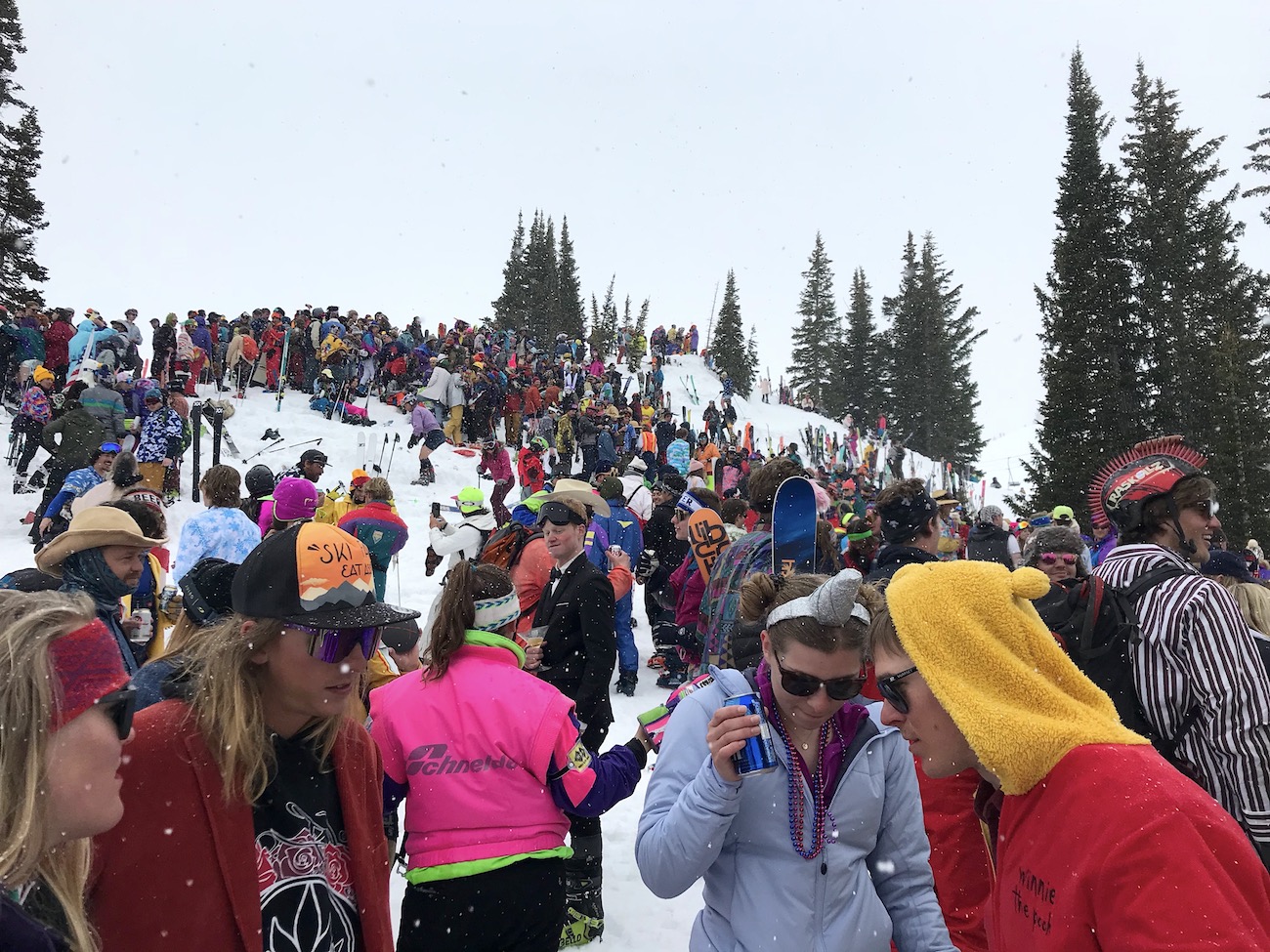 Yesterday, we went to our first ever Frank World Classic at Alta.
The Frank appears to have started circa 2011 by some of the guys who work at the Deep Powder House ski shop up at Alta.
The idea was to make fun of the "bros" and skiers trying way too hard in the Wasatch.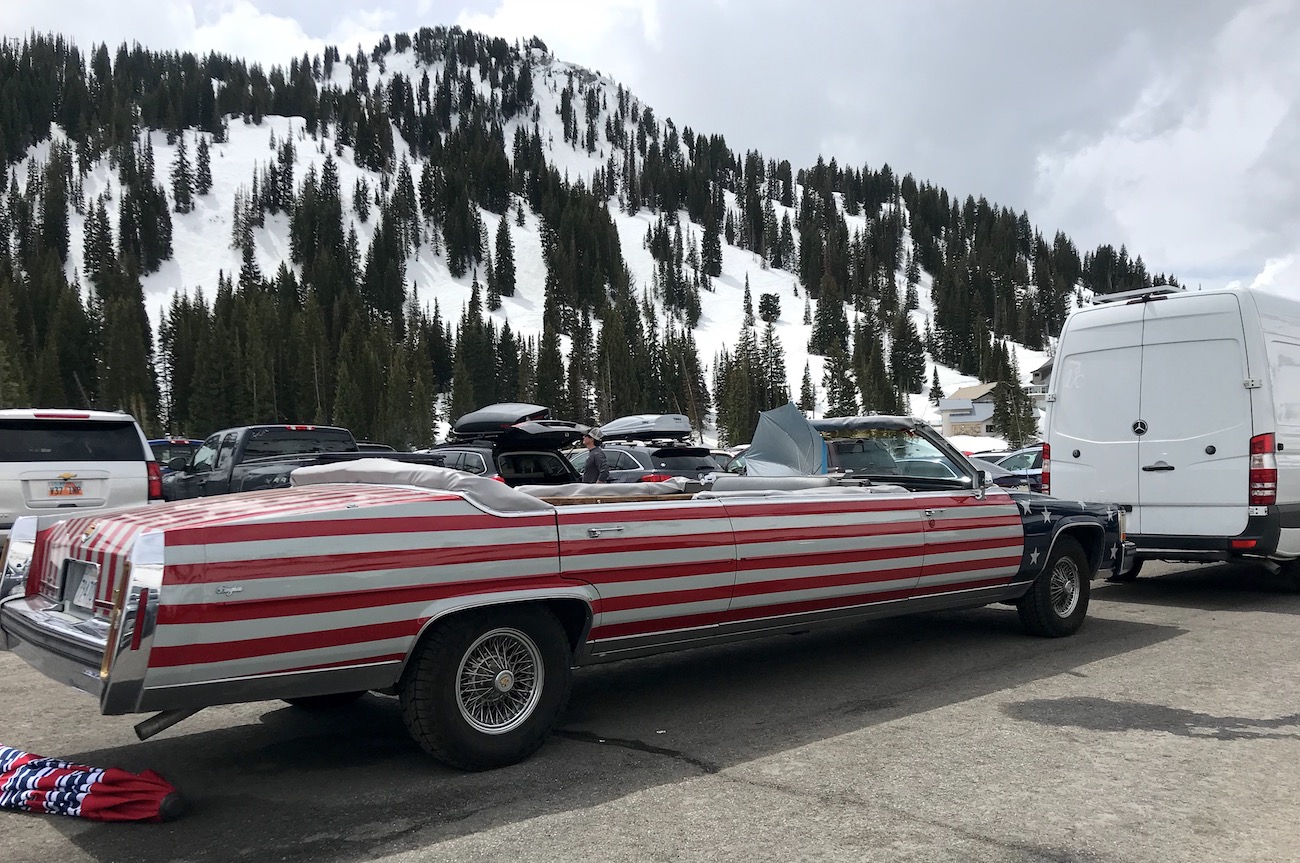 Frank is the guy who doesn't care about the scene and continues to rock skinny skies, wear 17% duct tape on his outer layers, and rip tight, but-wiggle turns.
"Less ego, more amigo."
The Frank is unsanctioned by the resort but is by far the biggest party of the year at Alta.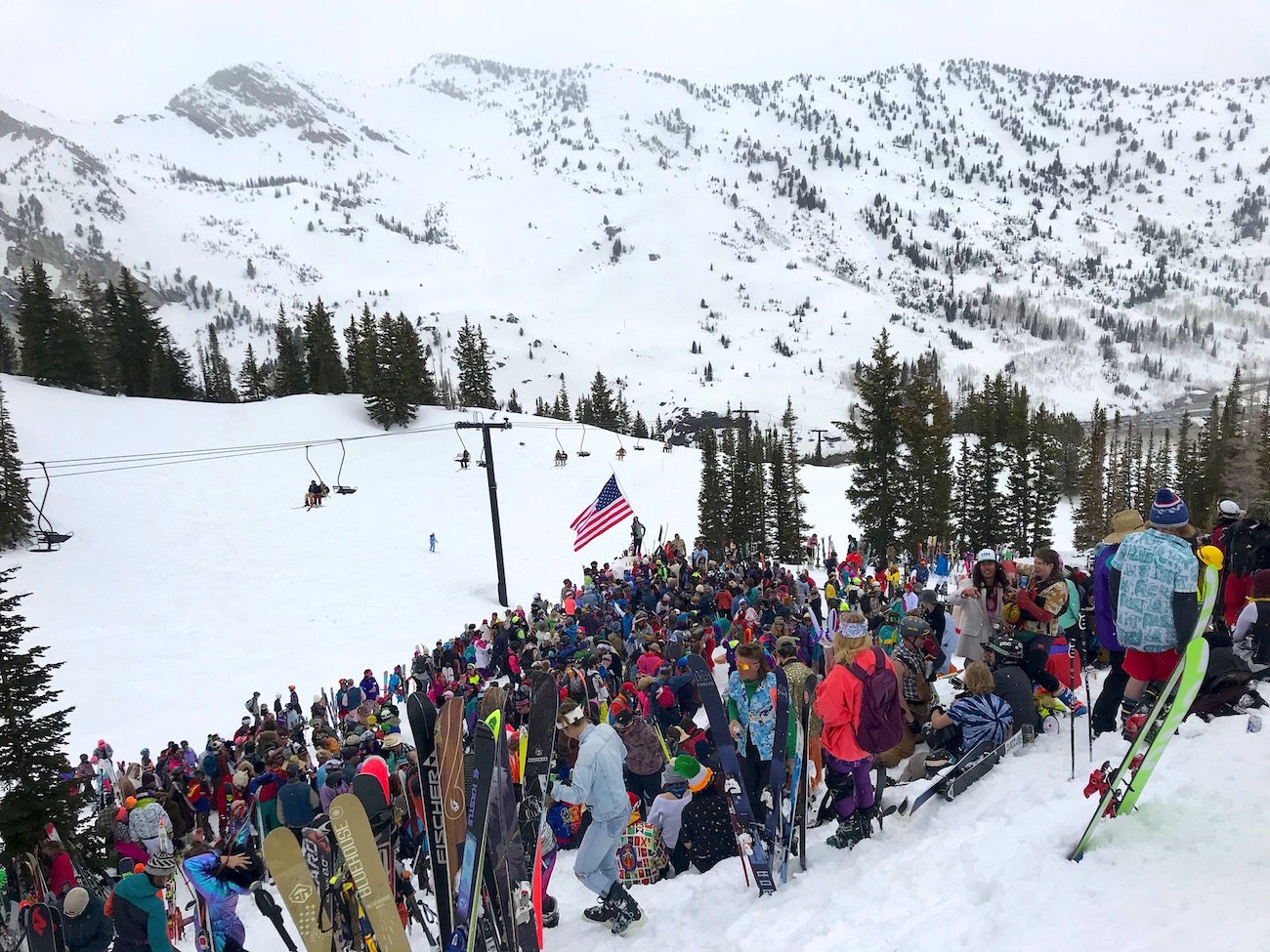 The place was so packed with amazing tailgate parties, that was tough to find a place to park.
The Frank consists of a simple format.
Jumps are built under the Wildcat Chair.
Judges and a large party is set up on Punk Rock under the Wildcat Chair.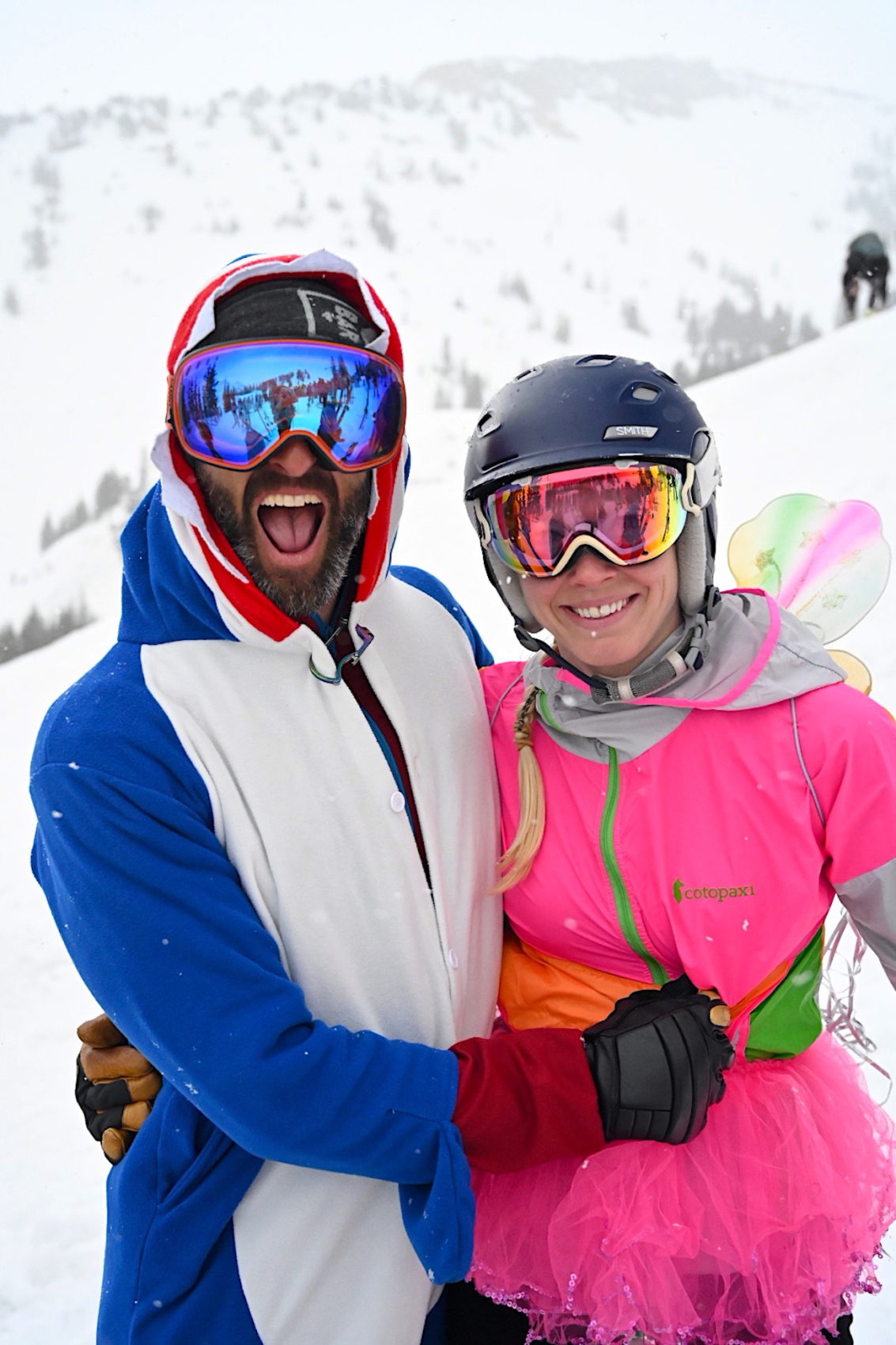 Everyone is dressed in costume.
Everyone is drinking, smoking, and hurling hot-dogs.
People are pumped to be there.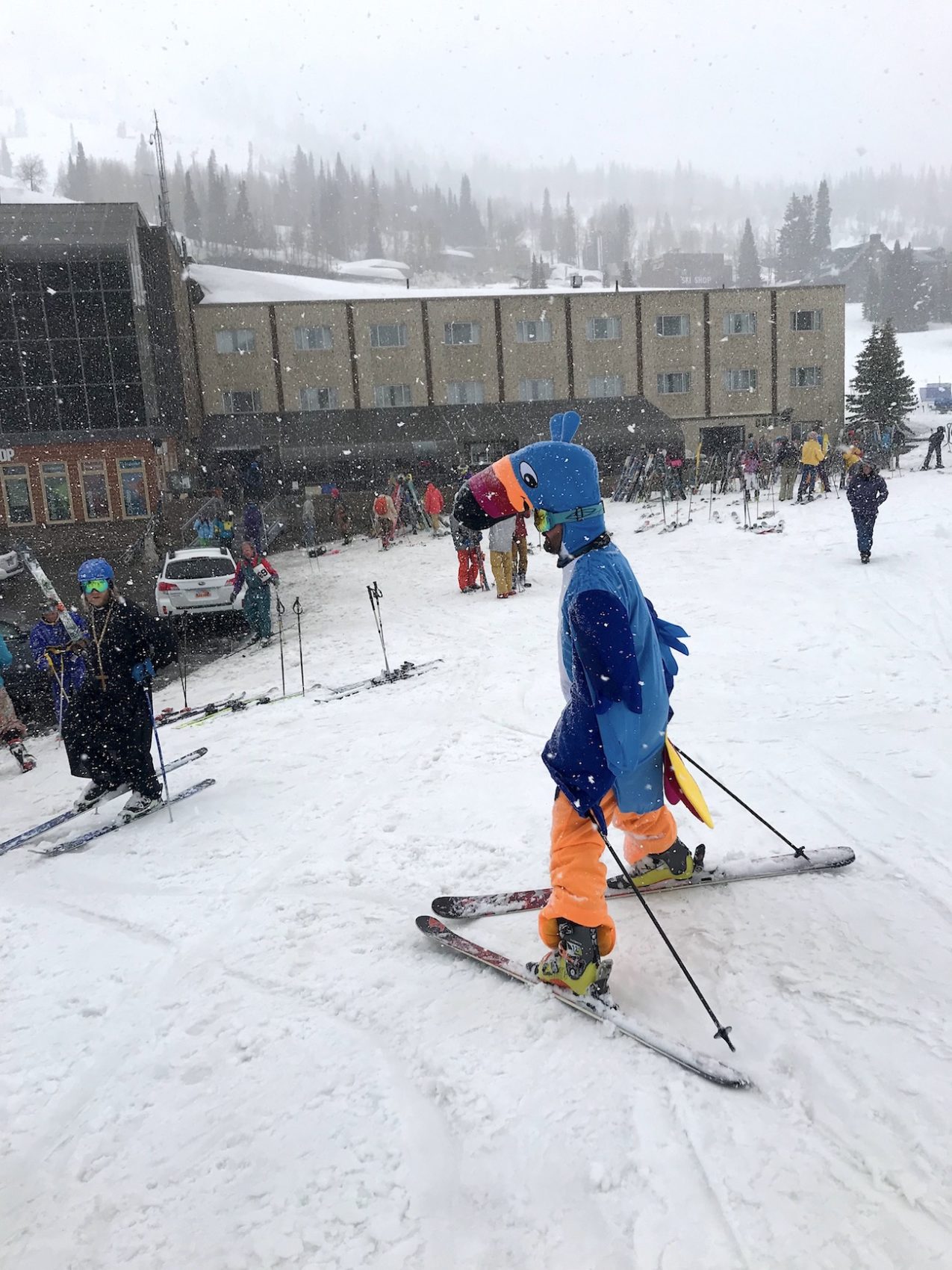 We saw more than a few naked skiers hitting the jumps for the crowd – both male and female.
The weather got a big rough towards the afternoon – snowing hard at times – so Alta closed the High Traverse, therefore, eliminating Frank Party Phase II – the post-competition party up on High Boy.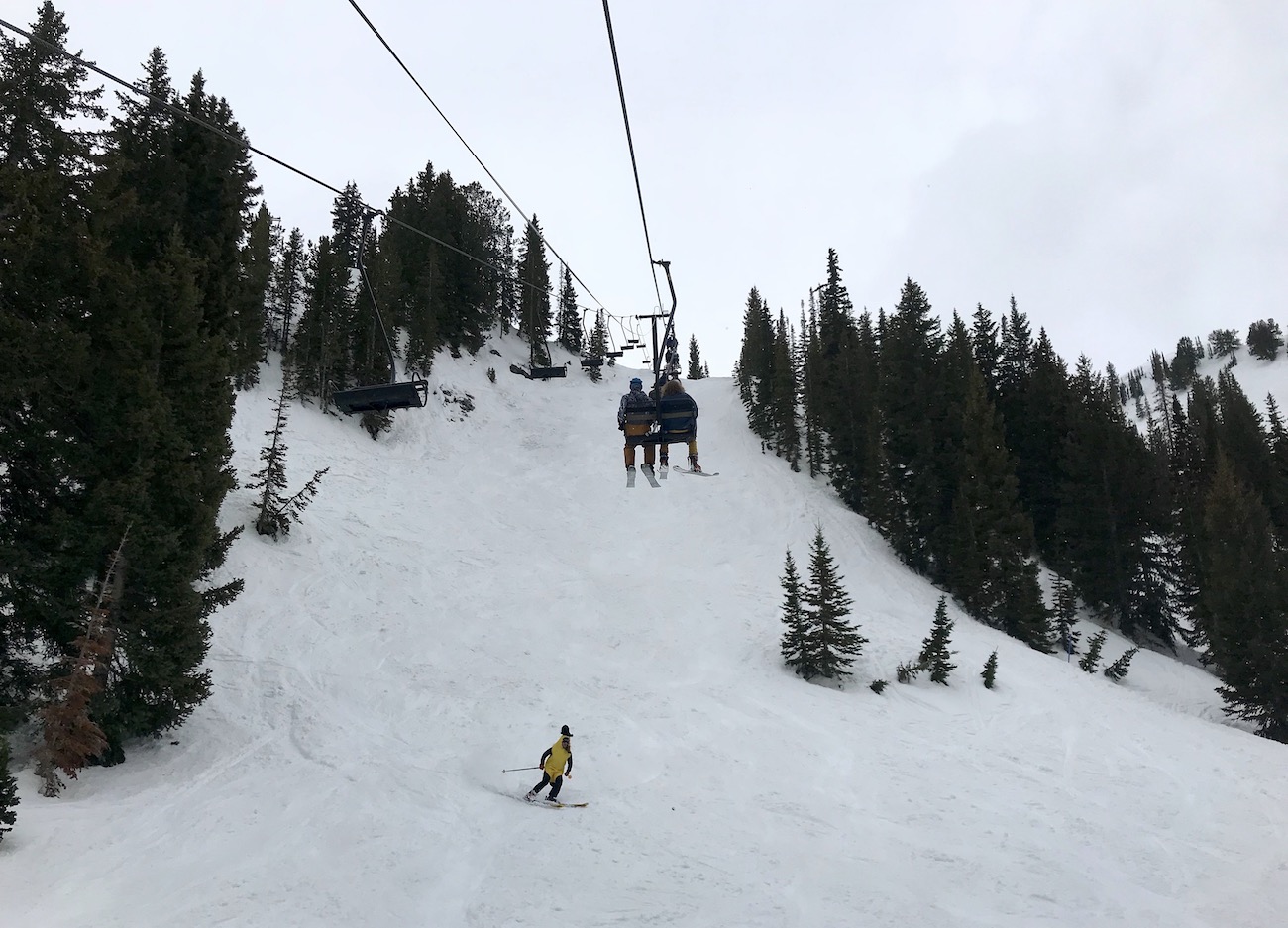 No matter, reverers, partiers, skiers, and nude skiers alike maintained their position on Punk Rock and rocked out until closing bell when large, wet flake came bashing down on the stiffly buzzed crowd.
This was the coolest ski party I've ever been to.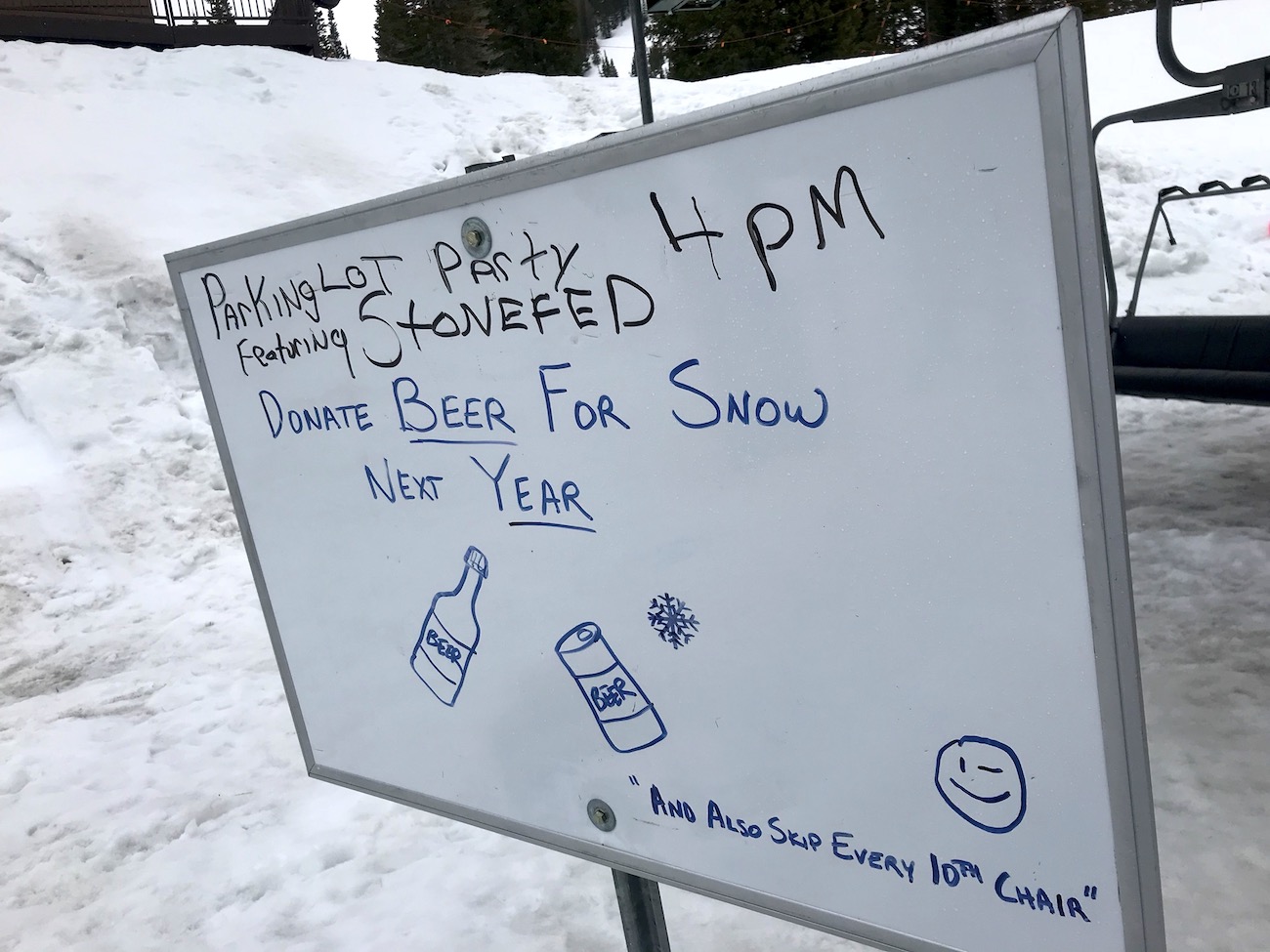 Large beer donation snowpits at the base of each lift for the lifties were one of the most unique, hip ski world commodities I've ever seen.
The party didn't stop on the hill as a band fired up in the parking lot at 4pm.
Alta will be closed Mon-Fri this week and will reopen for Saturday and Sunday will be the final closing day.
Thanks for a great season, Alta!
618″ of snowfall in 2018/19…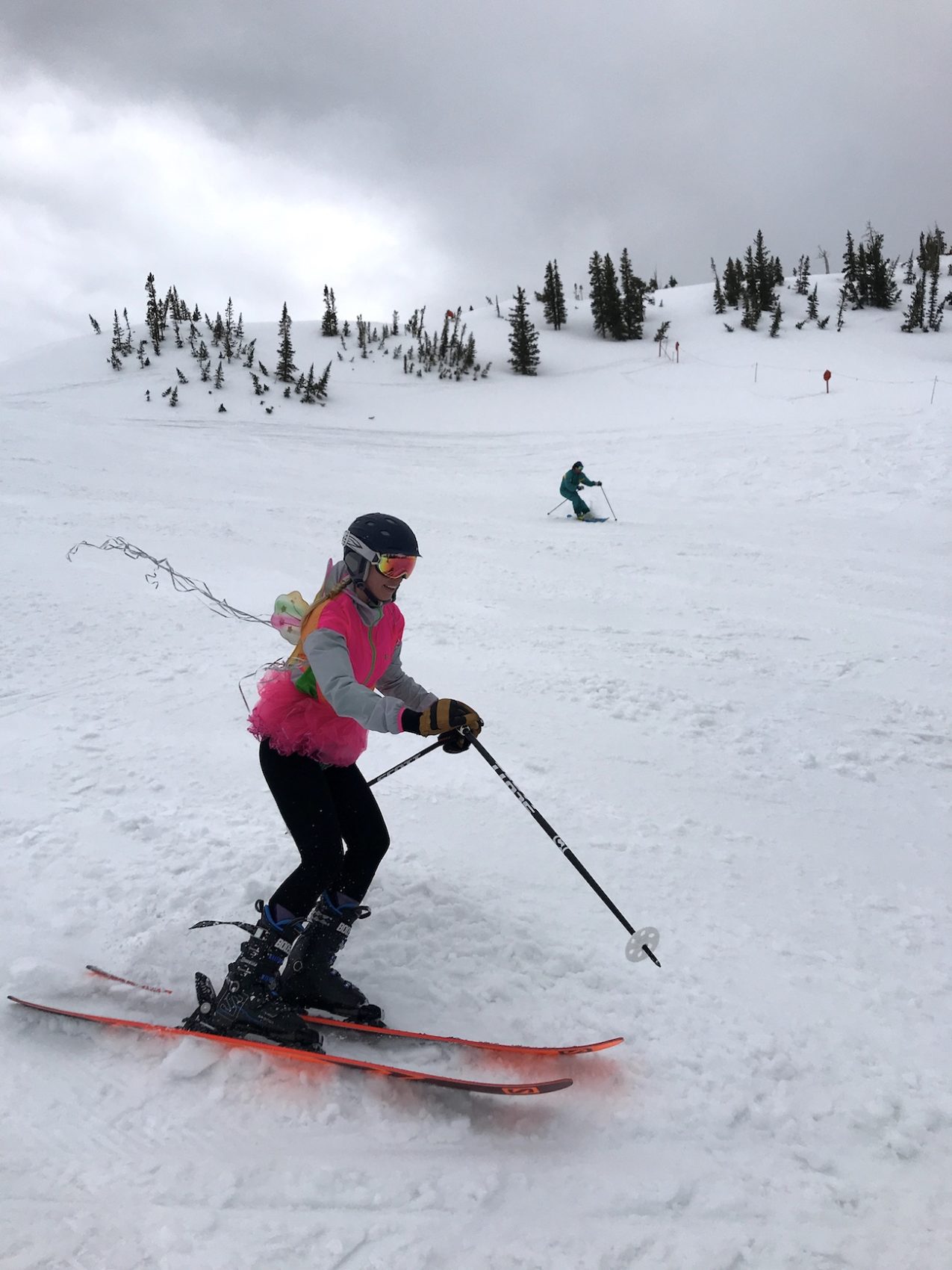 SNOW NUMBERS:
FORECAST:
PHOTOS: