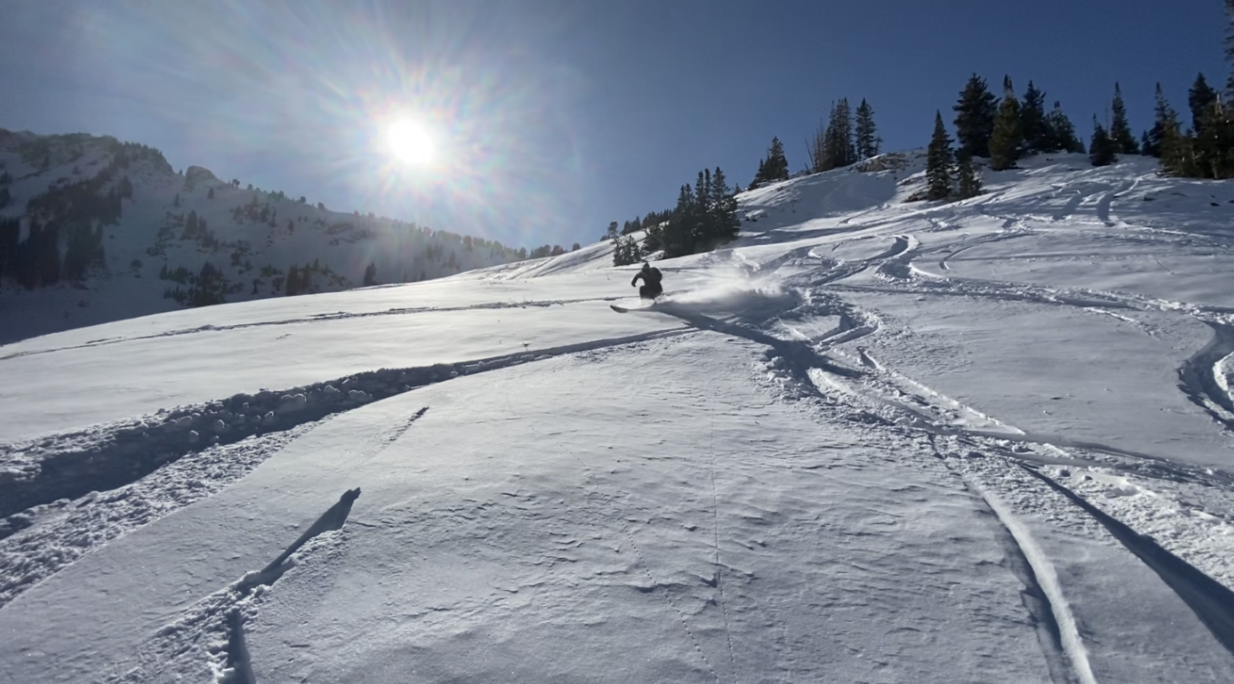 Report from Saturday 2nd November 2019
One day bleeds into next in anticipation of the ski season. But when the snow starts falling we get moving.
Alta Ski Area received another foot of snow last week as winter continues to poke its head out from under the covers in Little Cottonwood canyon. All that new snow got us real hot and bothered so we went for a ski down North Rustler.
We made our way to the top of High Boy where we'd start the descent down North Rustler. The fun begins
Coming down North Rustler, we navigated the shoulder sending small preseason cliffs and slashing powder.
The snow was light and dry, making for that classic Utah powder. It was deep in spots and especially soft in the shaded parts of the run. It felt like any mid-winter's pow lap.
Sending airs where we could and slashing powder-coated rollers, we were back doing what we love most.
By the bottom of the line, we were reminded of just how epic this winter is going to be, and we left hungry. Hungry for more.