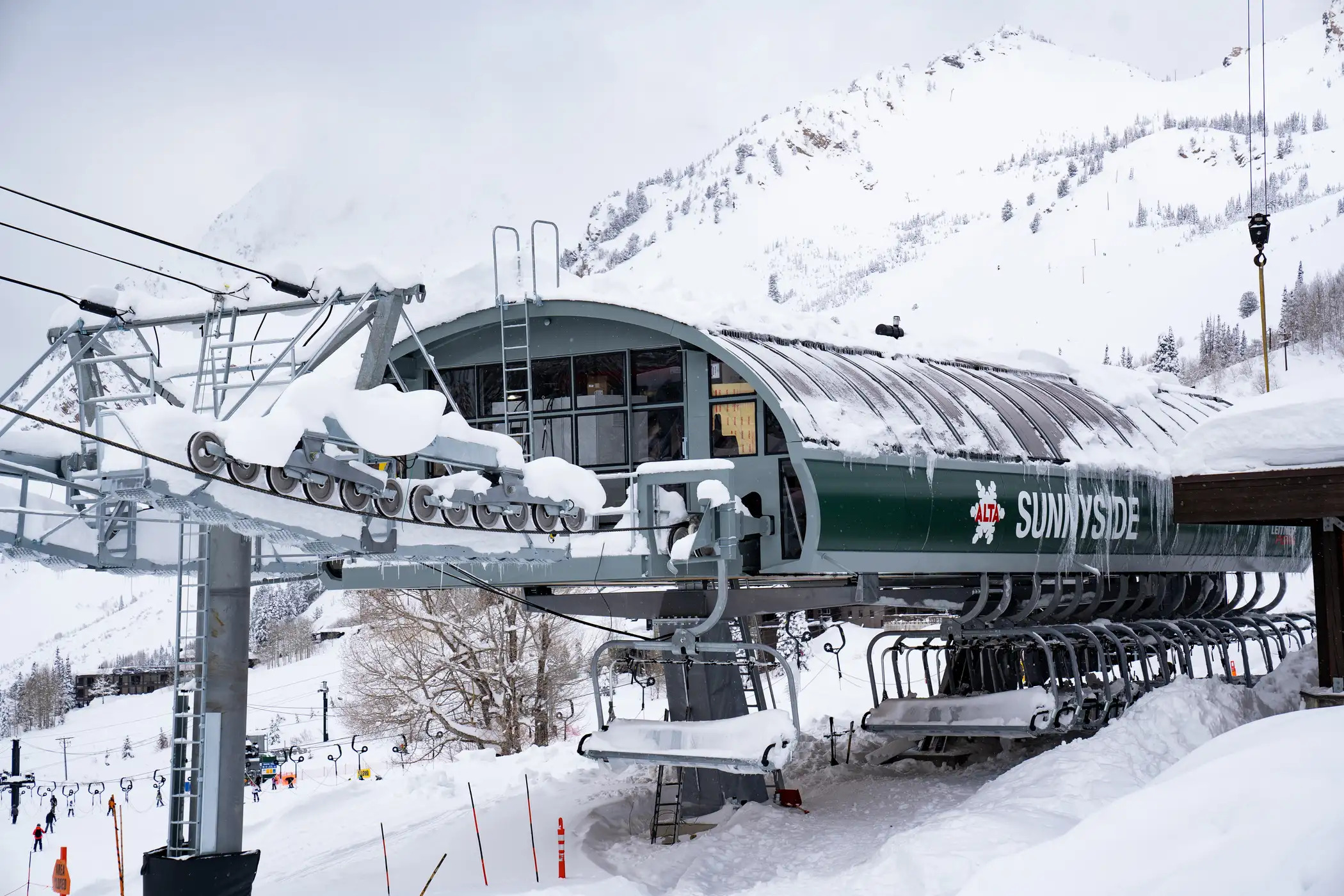 Back in August, supply chain problems struck when Leitner-Poma of America said Alta Ski Area's new lift wouldn't be completed by the original target date of November 20th due to a backlog in ordered parts. The expectations for when Sunnyside would open kept getting pushed back week by week until this past Saturday, January 21st when they finally opened the lift to skiers, according to Alta's report on the grand opening of the new and approved Sunnyside lift.
Alta is not alone in experiencing delays in lift installation. Supply chain disruptions and the extremely snowy winter have stalled other lift installations across North America. On December 19th, Jason Blevins of the Colorado Sun reported that barely half of the 60 "new and replaced lifts" planned for the 2022-23 ski season in North America were ready for the public. 
The new and improved Sunnyside lift is a detachable six-seater providing better access to Supreme and Sugarloaf quads. Additionally, Sunnyside will ease the lift lines by spreading skiers across the mountain. Sunnyside is at the ski area's base and sends skiers mid-mountain to Alta's beginner terrain.
The original Sunnyside lift was a fixed-grip double chair constructed in 1970 to complement the Albion lift and increase capacity for beginner terrain. In 1999, Sunnyside upgraded to a detachable triple, which operated for 23 years before retiring and moving to Red Lodge, Montana.
Alta's "Sunnyside at 3" program allows you to purchase lift tickets to ride Sunnyside from 3 pm – 4:30 pm. Rather than paying for the entire mountain, this option is great for beginners who want to grow their skills before moving to the rest of the mountain. You can find out more about this program on Alta's website.
Alta has been getting slammed with storms to start the season. It has received 430" so far, resulting in the best start in its 85-year history. At last, the new and improved Sunnyside will help skiers itching for freshies.