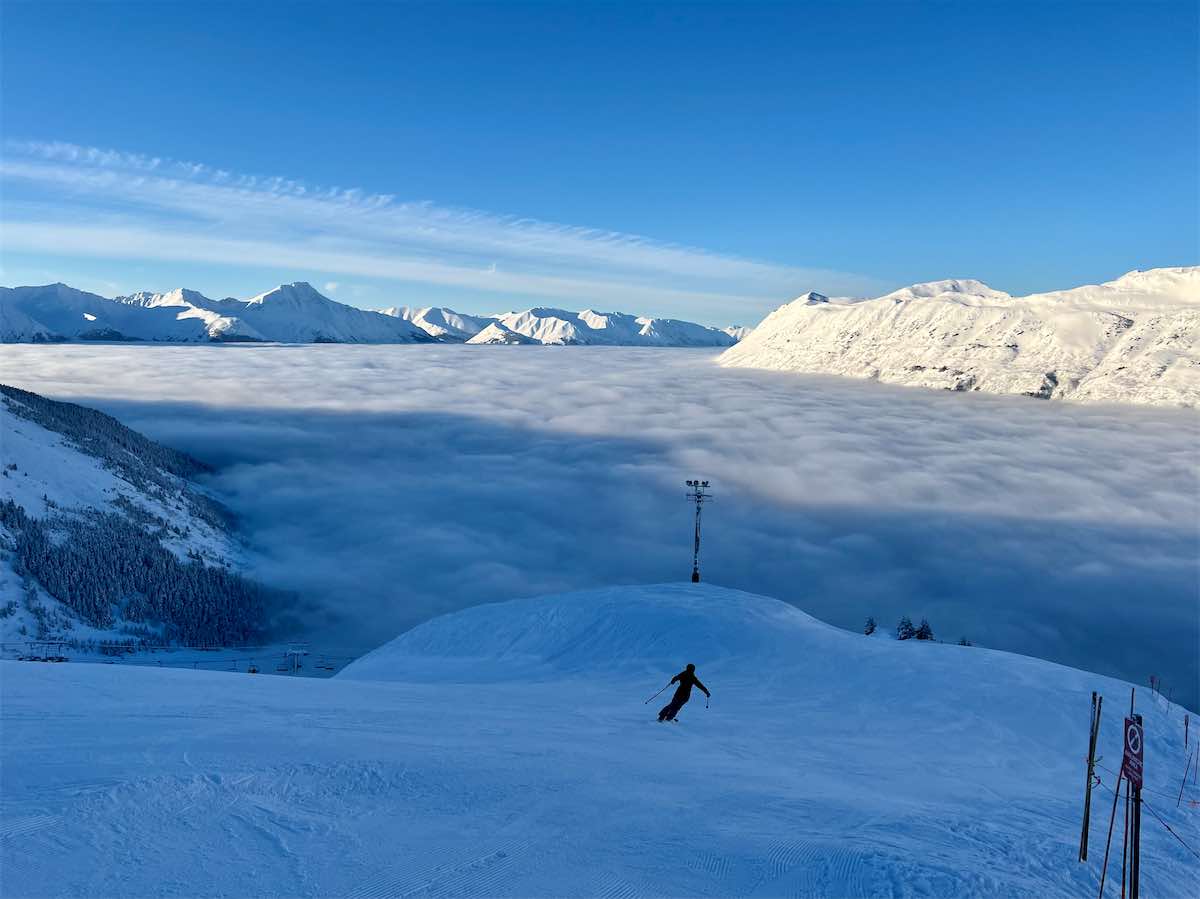 Report from Monday, January 31, 2022
Alyeska Resort, AK, was shrouded in cloud when we arrived last night, and we still couldn't see the top when we awoke this morning. The tram operator said it had been like this for three days, but we would get a surprise at the top.
And boy, did we.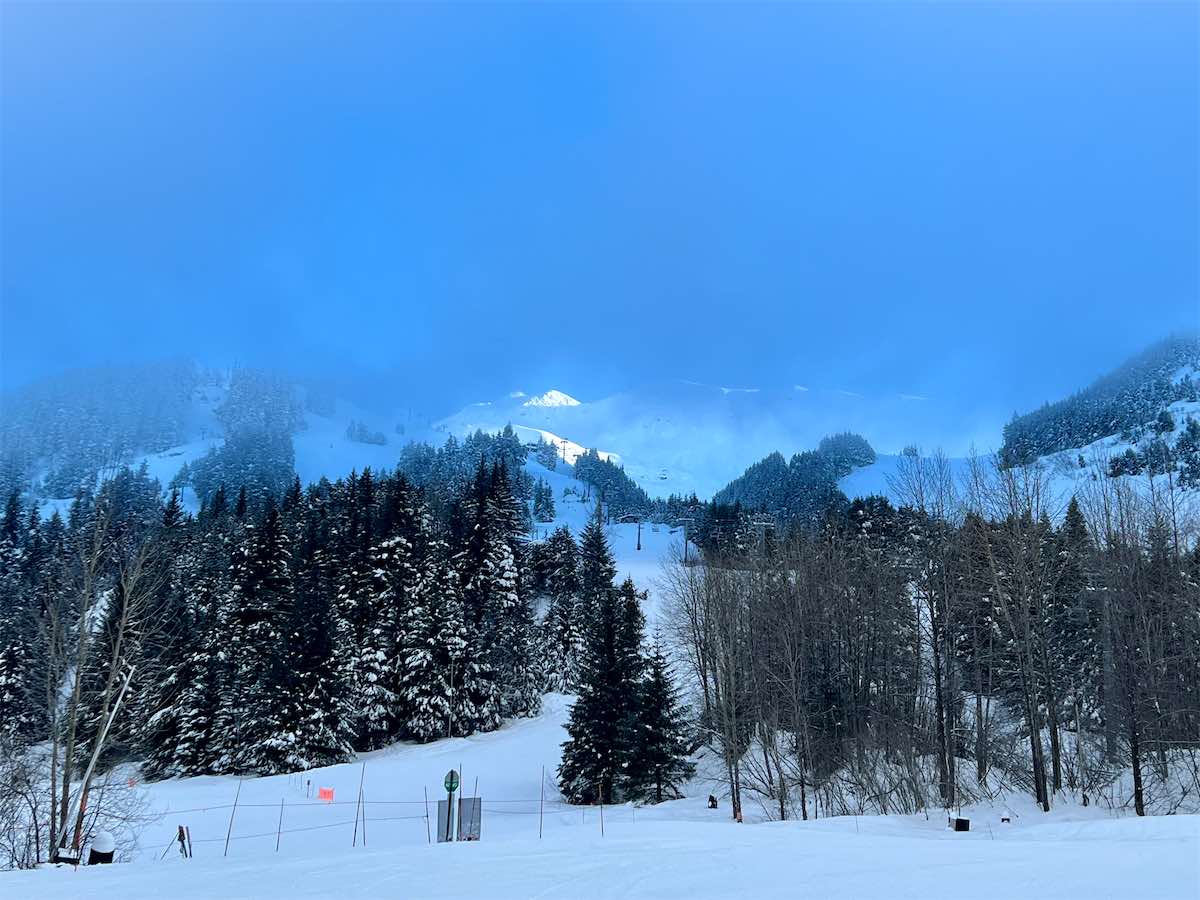 As the tram broke through the clouds, we were greeted by bright sunshine, unbelievable blue skies, and steep, gnarly peaks all around us. This is the first time I've been to Alaska, and the mountains fit the image in my mind put there by ski movies. They could have been 20,000-feet high; we'd have had no idea as we couldn't see the valley floor.
The skiing was just as splendid. There has been no fresh snow in the last 24-hours, but it is evident that this place has had a LOT of snow. 480″ to be exact––the most in North America. Bomb scorch marks and avalanche crowns scarred the pristine bowls opposite the top of the Glacier Express.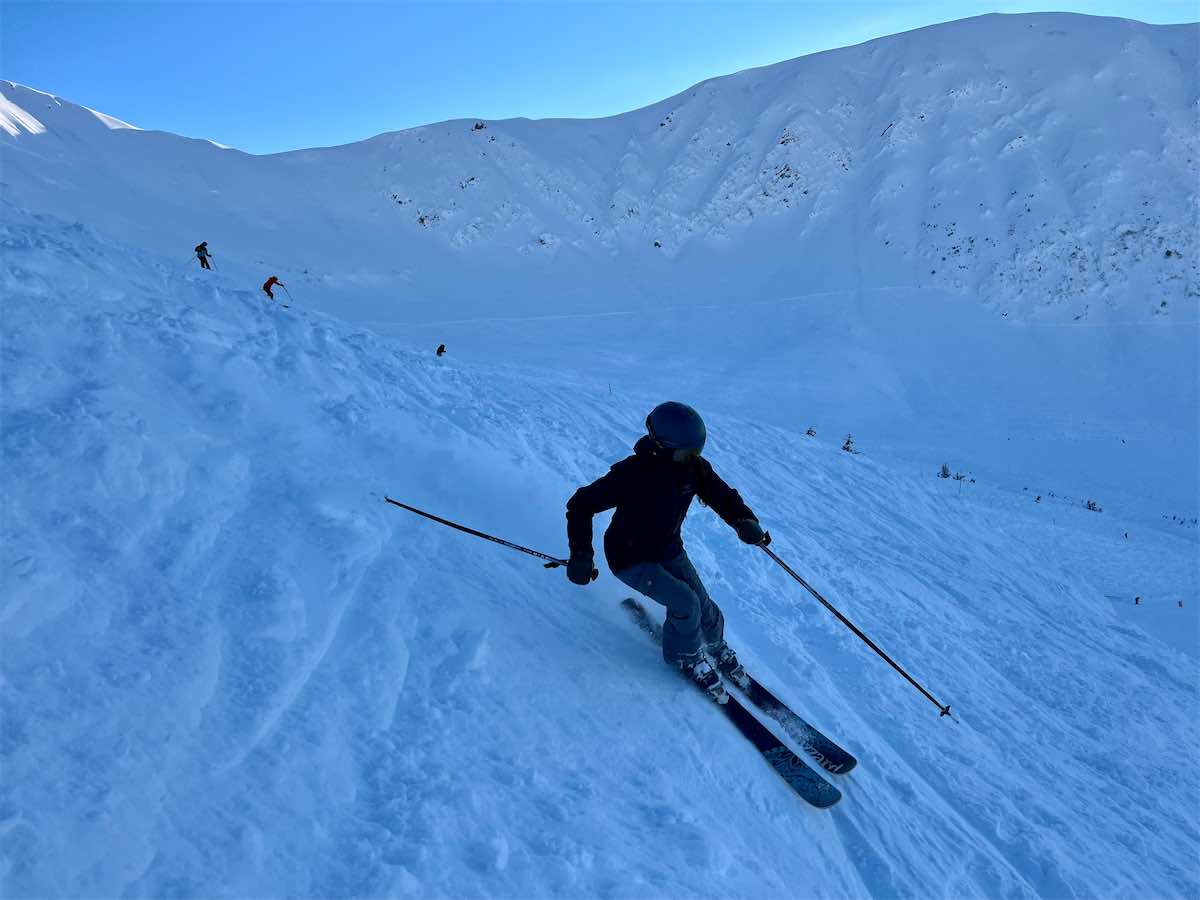 We still managed to find deep powder and fresh lines, though. The ridges on either side of Gail's Gully and Prospector were soft and fun, perfect Hollywood lines underneath the chairlift, and South Face still had some fresh snow.
The groomers were firm and fast corduroy, great fun.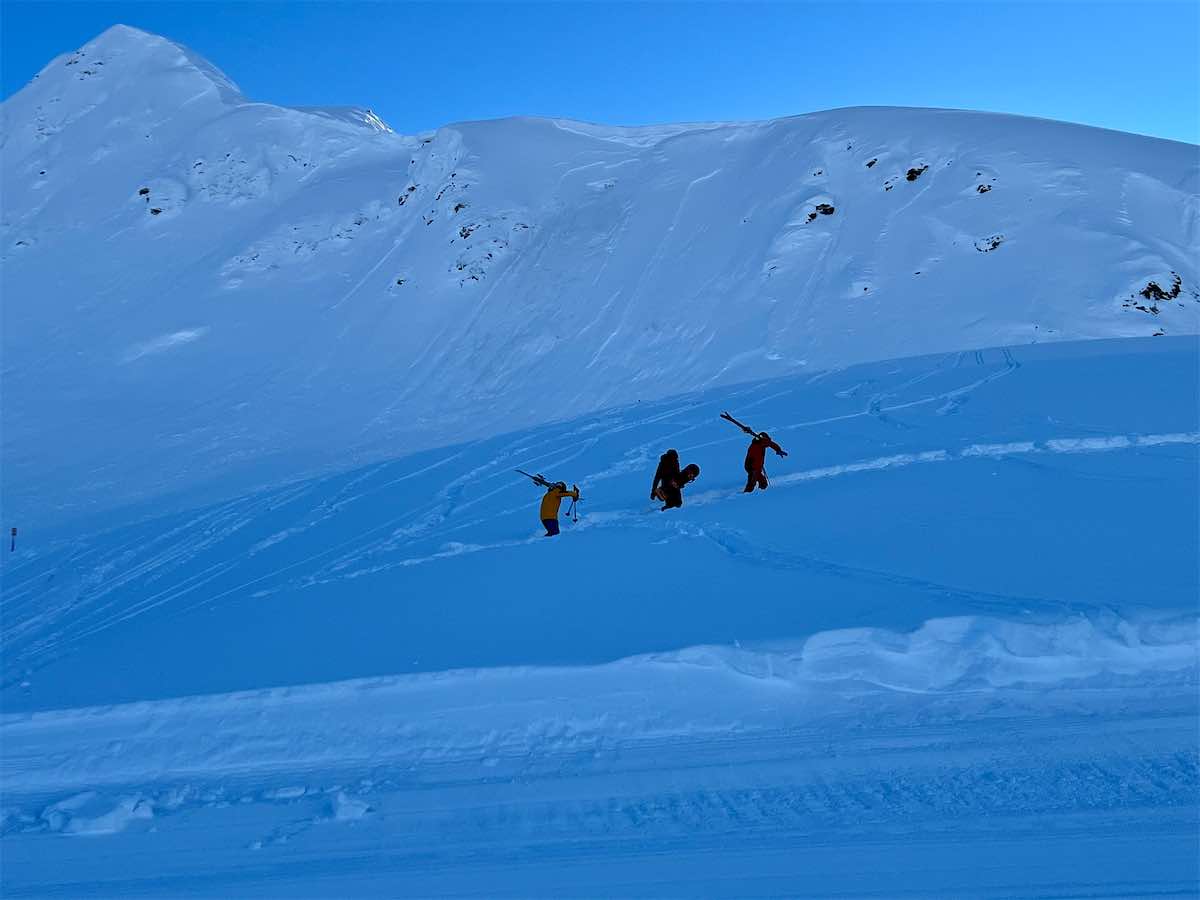 We managed to explore much of the mountain but kept hiking for later in the week. The access gates at the top of North Face were all closed, although you could cut in further down from Dogleg, and they'll be fun when we get some fresh snow in the next day or so.
A warm-up and refreshment lunch break was taken at the Sitzmark Bar and Grill, a cool bar at the base, with local beers on tap. Tuesday is tacos and trivia night, a whole lot of fun, according to our server, so we'll be checking that out.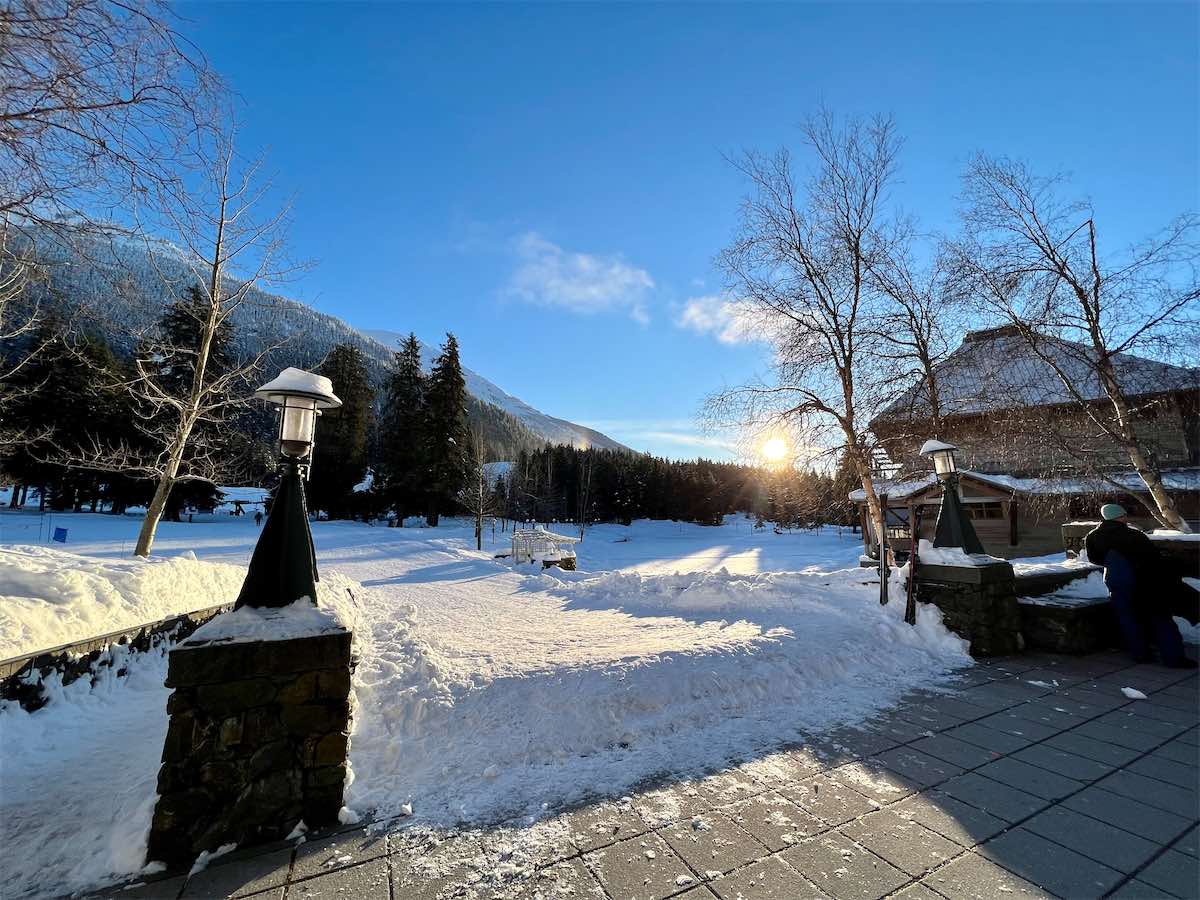 At the end of the day, we skied right up to the door of the hotel and dropped our skis with the complementary valet service—can't get more ski-in ski-out than that—before retiring to the luxury and comfort of our hotel room.
This place will rip over the next day or two with fresh snow. Can't wait.