Brought to you by 10 Barrel Brewing Co.
Report from February 4, 2021
Today was foggy and fun. 
Tough visibility up top made for creative line choices at the mid-to-lower portions of the resort today. 
I went exploring in some trippy-looking trees off a run called Bear Trap. 
The snow here was firm, fast, and quite ferocious honestly—you didn't want to fall with any sort of speed in these trees.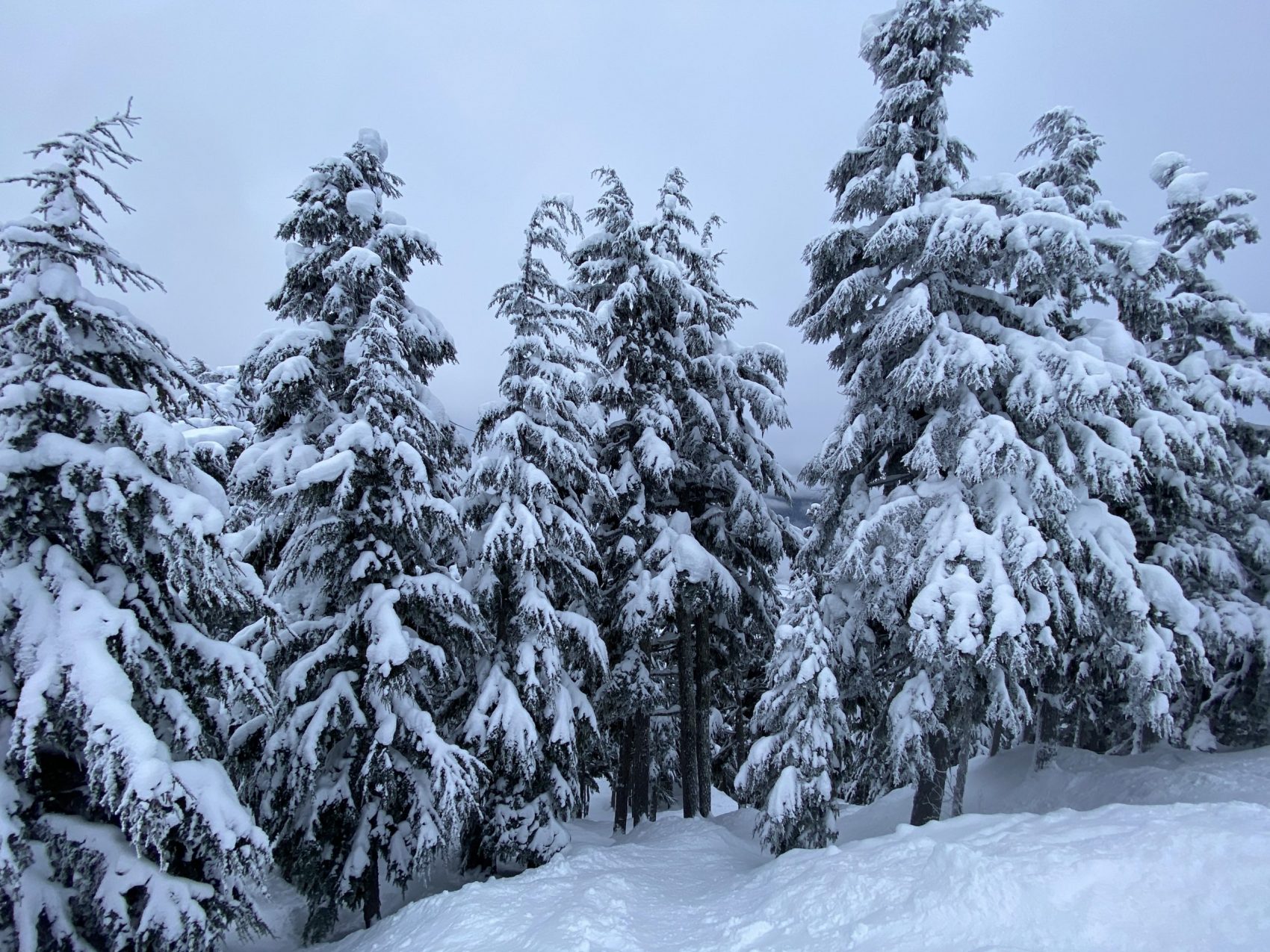 But the skiing was fun and the trees had an attractive aesthetic to them. 
The clouds were rolling in like tides, giving pockets of visibility on one lap and then taking it away on the next. 
When I really couldn't see anything up top around 1 pm, I ventured down to the lower part of the mountain and skied some fast groomers.
I even found a playful little gully with a couple of jumps in it. 
So I caught some airs and tried some butter tricks and fell a couple of times—all in good fun.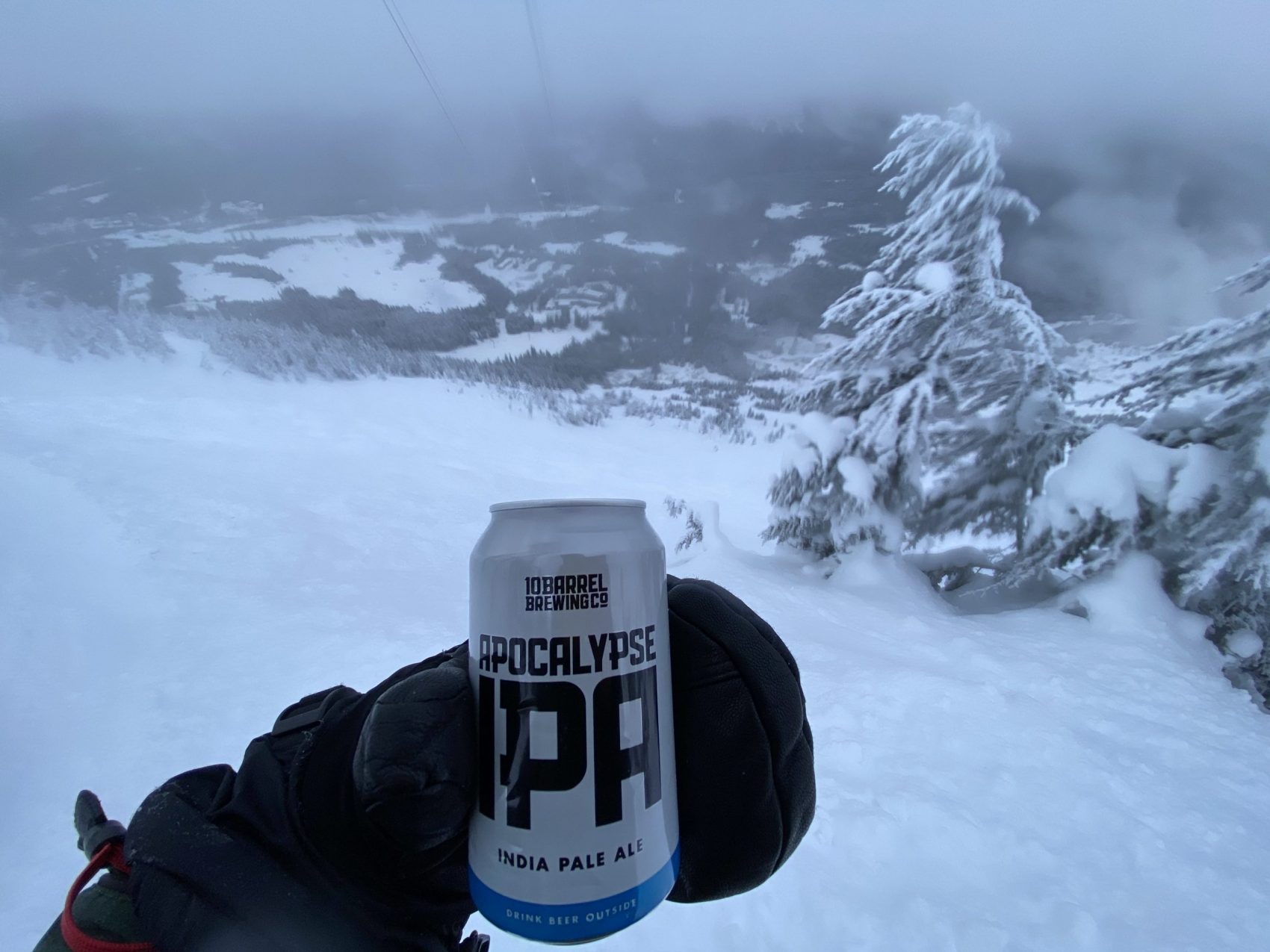 At the top of Glacier Bowl Express, the sun tried to rear its head for a few minutes around 2:30 and you could briefly see some blue sky up above.
Temps were around 10-15ºF at the top of GBX all day. 
I took a few North Face laps in the afternoon, hugging the treeline to gauge where I was skiing.  
When you could see, there were some open bowls with soft enough snow that allowed me to point my skis down the hill and actually charge fairly hard.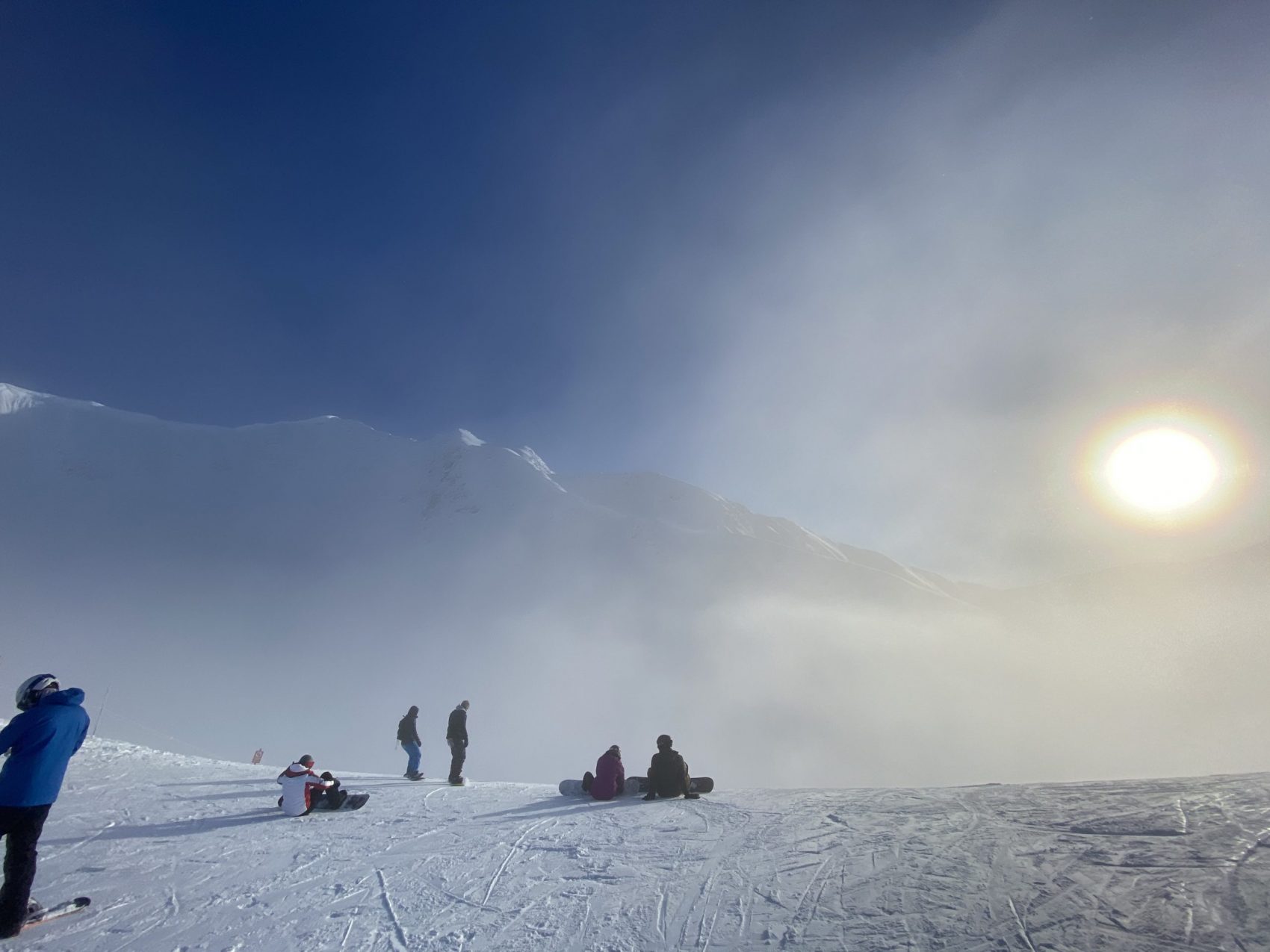 Towards the bottom of the bowls, it got a bit cruddy and firm. 
It's always relieving to get on the return groomer which takes you back to the tram at the bottom of North Face after going through the crud zones. 
Then I'd get right back on the Tram and do it all over again.
Alyeska's tram only takes three minutes to shuttle you from top to bottom—perfect for maximizing the number of North Face laps you can take in one day. 
How could you beat that?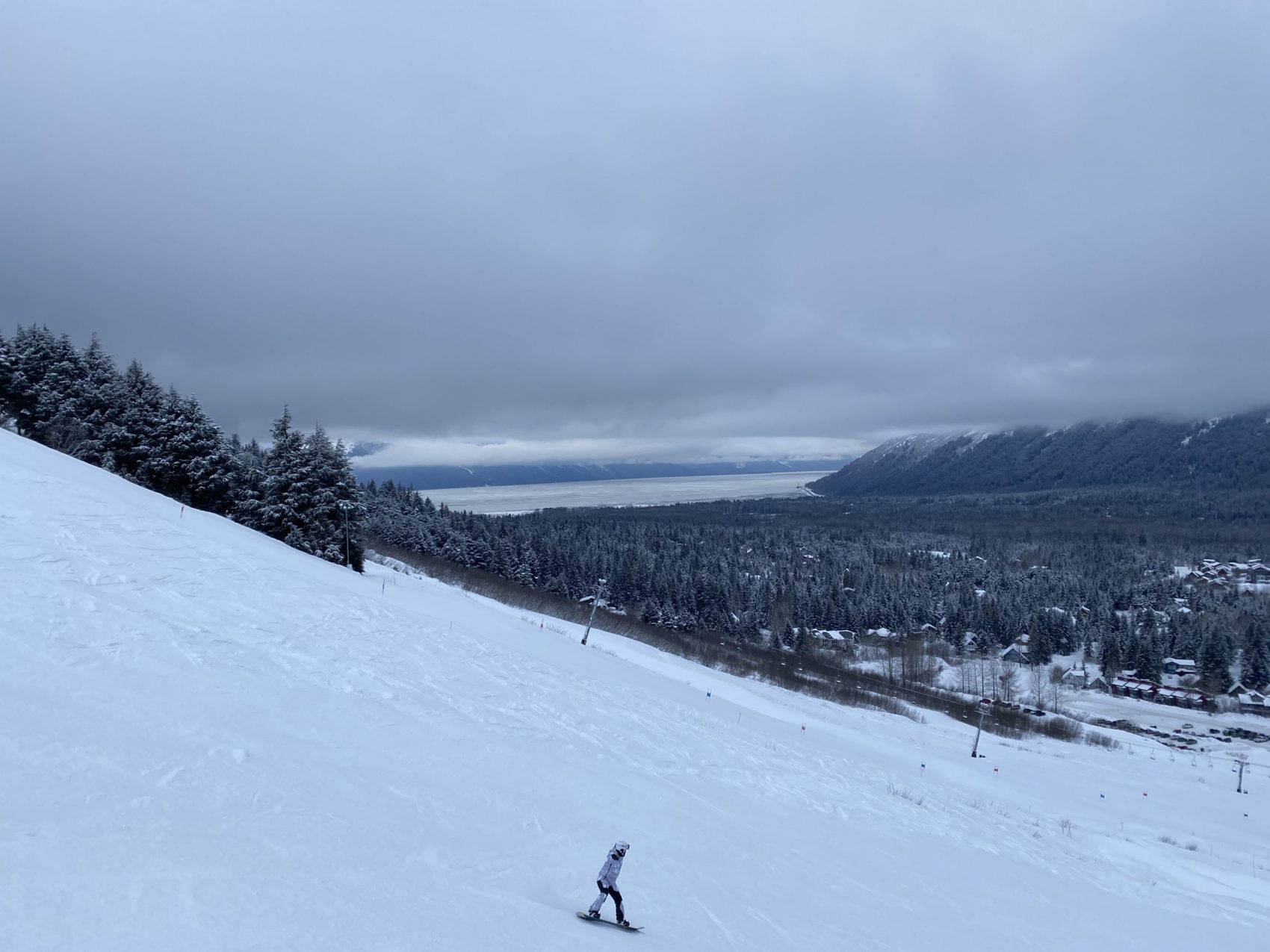 Snow Numbers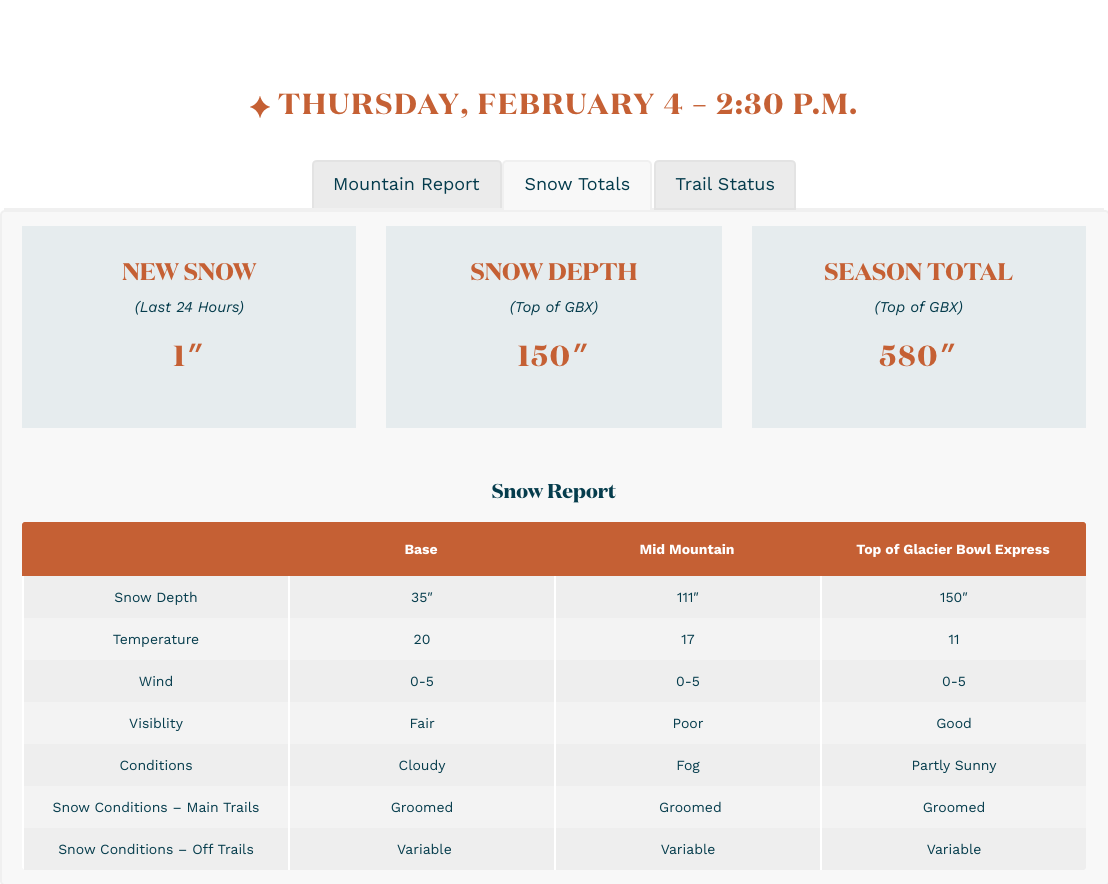 Forecast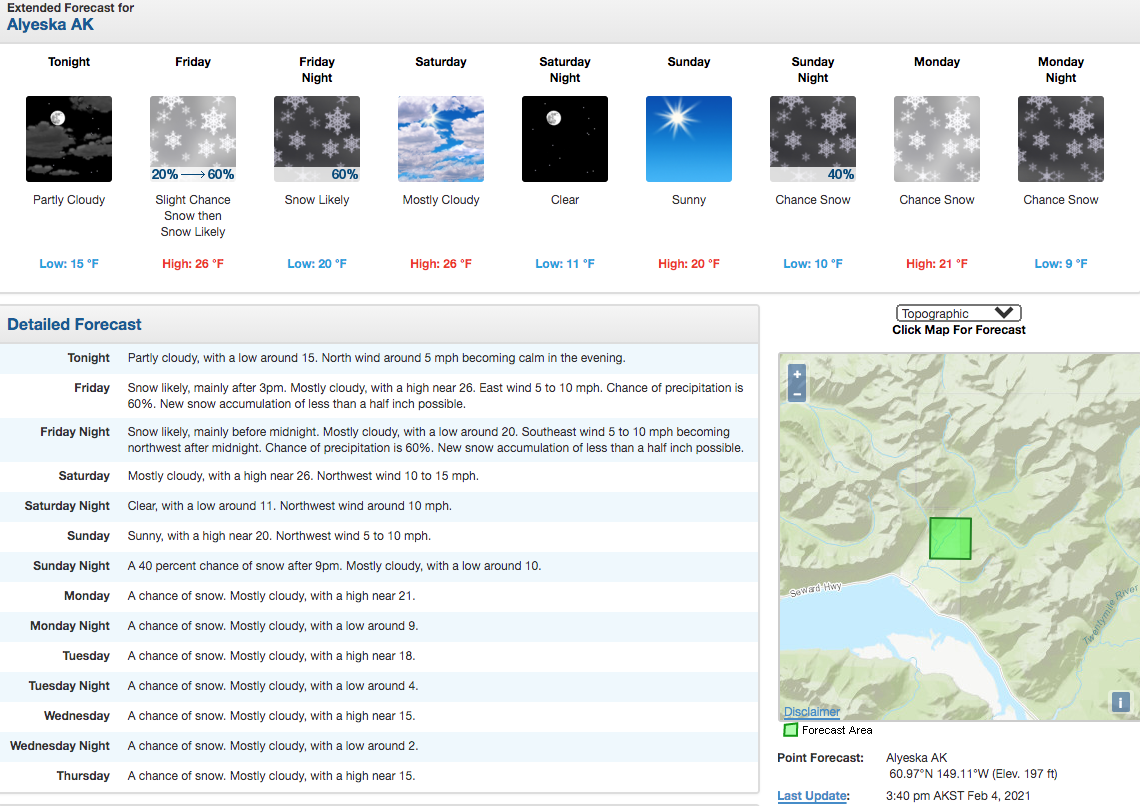 Photos