Bear Valley, California has the best glamping setup this summer. Bear Valley, located on Hwy 4 in California's Sierra Nevada mountains, is just 32 miles south of Lake Tahoe as the crow flies. The quaint mountain town has great year-round activities: cross-country and alpine skiing in the winter then mountain biking, kayaking, fishing, and hiking in the summer.
"Imagine waking up in the comfort of a hotel room with the serenity of a campsite. Our glamping tents face the breathtaking canyon of the vast Mokelumne wilderness and Mokelumne Peak. Each glamping unit is equipped with a comfy Queen bed, heating, and electricity – all powered by sustainable solar and wind energy."
The tents are set up at the base of the ski area at a breathtaking 7750 ft high. Thankfully they provide firewood to keep guests warm at night. The 2 person tent goes for $169 a night on weekends and $129 on weekdays, with the ability to rent extra cots for added guests. There are 15 tents total, and some nights are still available until they close down for the season on September 28th!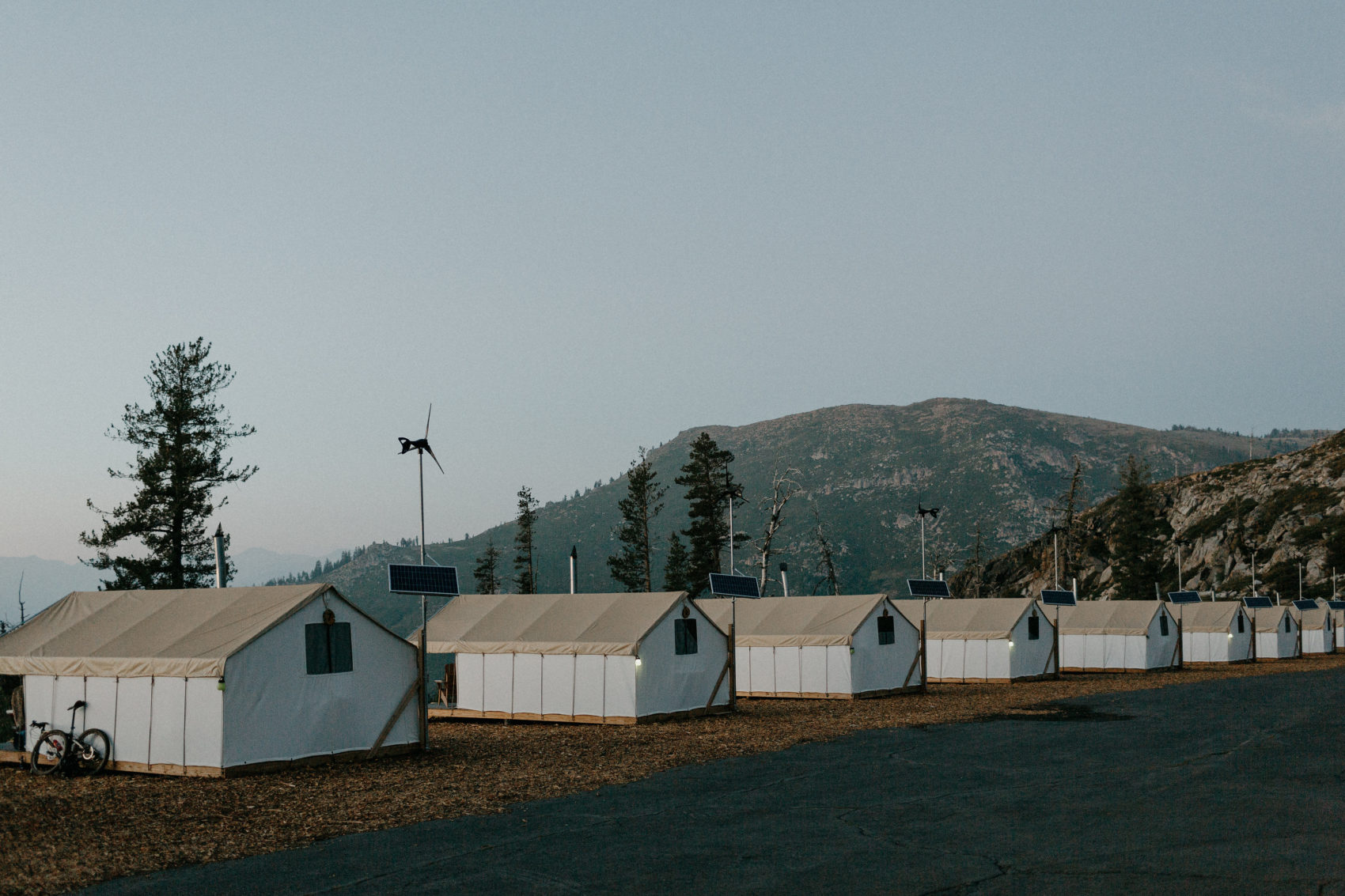 There is an incredible wedding venue right next to the tents too! A wedding on the edge of a valley, with mountains towering in the background, is one for the books. Besides relaxing on the beautiful patio of each tent, there are plenty of summertime activities! You can rent kayaks or paddleboards at the local Adventure Center to use at a number of nearby lakes, rent mountain bikes to cruise around many trails, or go hiking in the beautiful mountains.