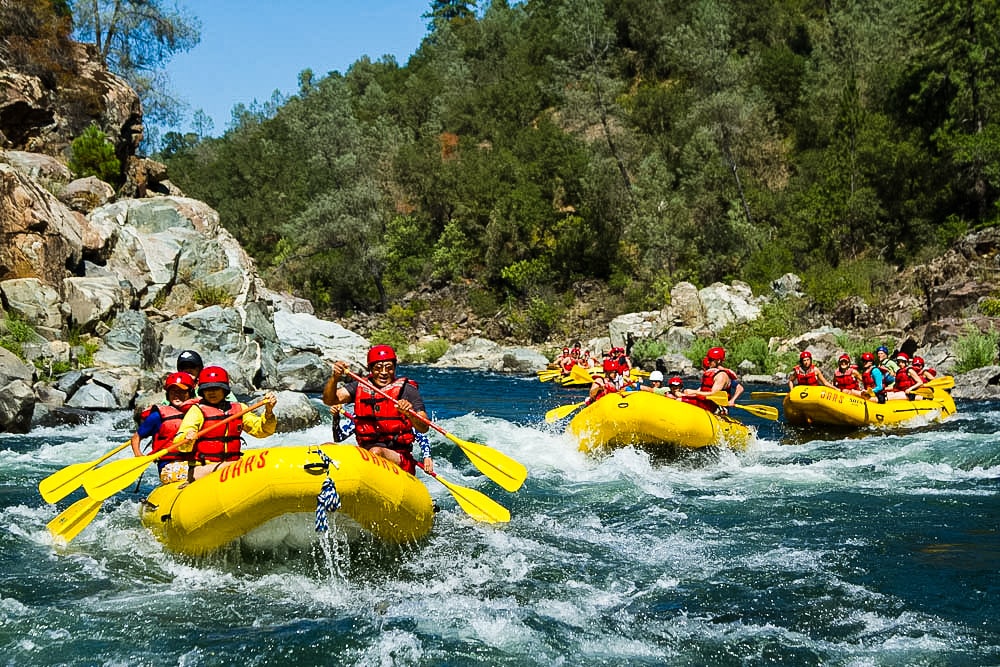 It's been a busy weekend on the American River, CA where hundreds of rafts were floating on the water Sunday, but sometimes there's too much excitement on the water. 30 individuals had to be rescued from the water, many of which weren't wearing life vests reports KCRA.
On the fast-flowing American River, running at about 3,500 cubic feet per second, it's easy for rafts to get snagged on tree branches or debris under the water, especially store-bought devices that are more suited for a swimming pool.
Related: Going to the River or Lake this Weekend? Cold Water Kills – Know the Dangers
When questioned, many rafters claimed they were 'very good swimmers' so weren't bringing life vests. But even the best swimmers can get muscle cramps in water that's bone-chilling cold from snowmelt runoff.
"Even just a couple of minutes in 60-degree water can actually send you into cold water shock," a ranger explained. "Even advanced swimmers can't control their breathing and can instantly hyperventilate or (become) unable to swim."
That's why first responders are urging everyone on the river to wear life vests and to use the right equipment, even if it takes a little effort.
"Good rafts are expensive, but what's your life worth, right?" river rafter Keith Worley said. "The thing about the river is no matter how many times you've been out here, they're still dangerous."