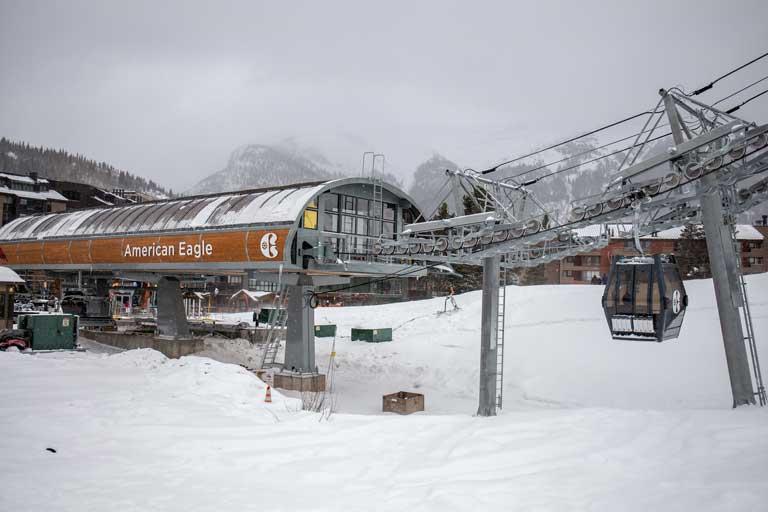 An empty gondola fell from the new American Eagle lift at Copper Mountain, CO today. At around 11:00am this morning, a gondola cabin detached from its cable, resulting in the cabin falling to the ground. It was reported that the gondola popped off the cable after it hit a piece of construction material.
Thankfully, no one was injured by the gondola. The lift wasn't open to the public at the time of the incident.
American Eagle is one of two new lifts that are set to open this weekend. Despite the setback, the resort still plans to open the lift this weekend. It's actually a very unique lift, as it has both 6-person chairs and 8-person gondola cabins. The lift will increase uphill capacity by over 40 percent.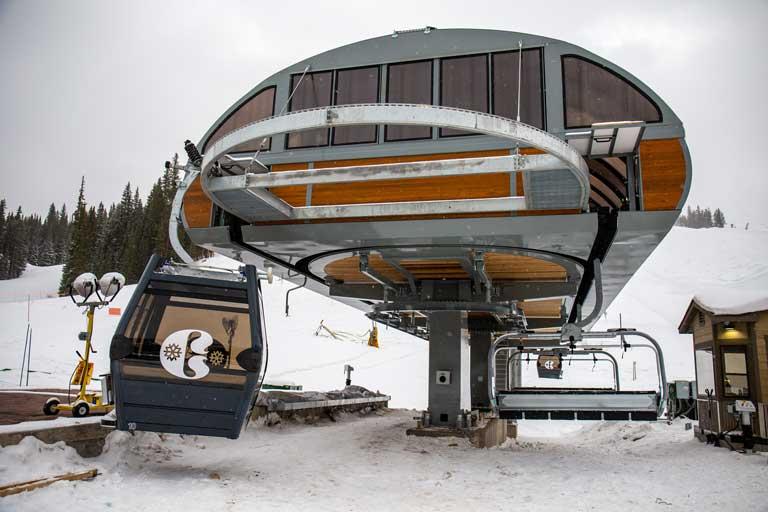 Statement From Copper Mountain, CO:
At approximately 11 a.m. on Nov. 26, a gondola cabin from the American Eagle lift, currently under construction, detached from its cable resulting in the cabin falling to the ground just after exiting the base terminal. The incident occurred during the testing process. The lift was not open to the public and no one was harmed.

A review by Leitner-Poma, the manufacturer and construction contractor, indicated that no critical components were damaged and we do not anticipate additional delays as a result of this incident.

The safety of our employees, contractors and guests is our number one priority. Copper is working closely with the Leitner-Poma team and the Colorado Passenger Tramway Safety Board to ensure that, once completed, the American Eagle lift will operate safely and reliably.