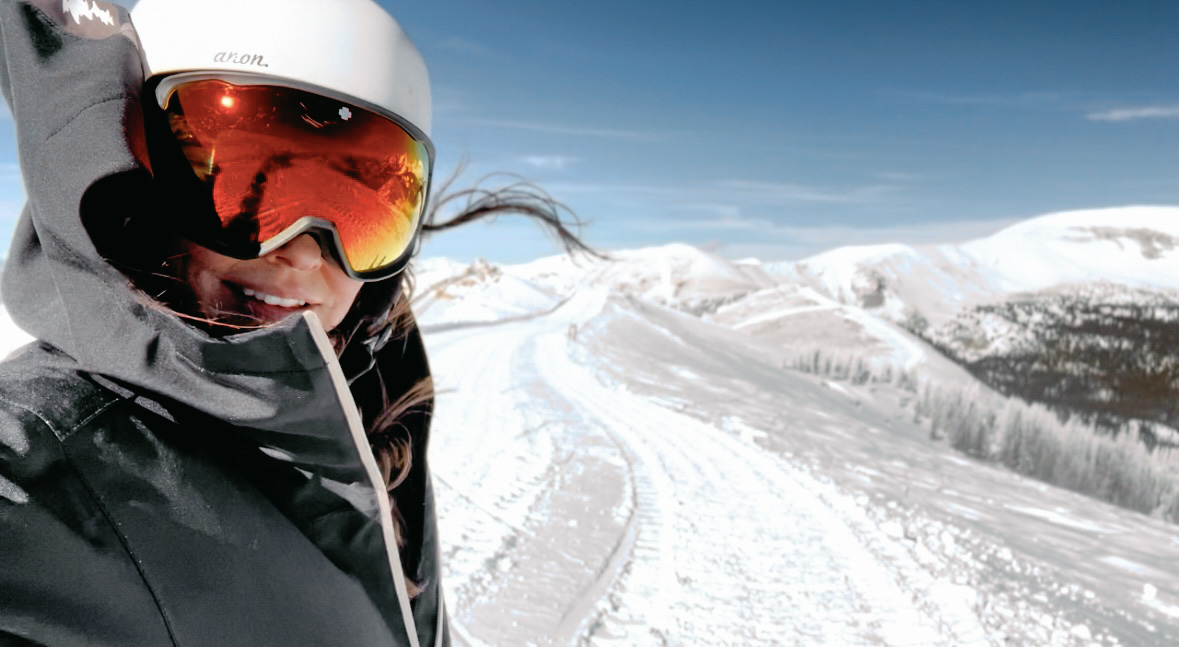 Monarch Mountain, CO, is family. In 2020, I was invited to meet the Monarch Mountain team to do a piece on their freeride team. At first, I did not know what to expect. I got to Monarch on a cold, snowy February day and shuffled into the main area, asking if I could meet with the marketing director. I was soon greeted with a handshake and smile and shown around the whole building. I felt like I had just been invited into someone's home, and I knew this place was different from the ski areas I had grown accustomed to. Then, I was told to grab my skis, meet the coaches and kids near the Garfield lift, and get ready for a fun time.
Kids at Monarch Mountain get the best opportunity to explore the mountain. The day went on, and I met new coaches with different age groups of kids. I noticed on that particular powder day that everyone wanted to be there. Every coach gave high-fives or shouted, "great job!" every kid was excited to learn and try something new. Kids were skiing new runs, trying new techniques, hitting jumps or rocks they had never done, trying a different food at lunch, and making new friends. What I witnessed that day was one of the reasons I started to ski. Kids explored everything that came with the mountains and had one of the best environments around them.
Good things happen when you combine a passionate community with unique ski culture. Monarch Mountain is the epitome of this combination.
SnowBrains caught up with Monarch Mountain for an interview with Emily Dorman, a passionate skier who lives and breathes for the Monarch Freeride community. Her unrelenting passion for the sport and her family has landed her in Salida, Colorado, where they enjoy as much time as possible at Monarch Mountain.
[SnowBrains] Tell me a little about yourself:
[Emily] Freeride snowboarding has been my passion for the last 22 years. When I am freeriding, I feel so connected to nature. I will forever feel thankful for freeride and, more importantly, the freeride community. When I met my husband Zach in 2003 at Colorado State University, he was a skier. We endured about eight years of skier vs. snowboarder jabs in our relationship until he switched to snowboarding in 2011. The same year, our then 3-year-old son Noah, learned to snowboard at Alyeska while we lived in Eagle River, Alaska. We first put Noah on skis when he was 18mo old at Mission Ridge and Crystal Mtn in Washington. He never really took to it but begged for a snowboard. I am proud that my son has taken up my passion for snowboarding and forged his way.
[Emily cont.] Monarch Mountain is a cradle for young freeriders with its freeride terrain and community, so in 2020, we moved to Salida, Colorado, to follow his passion for riding. He joined Team Monarch, which launched his foray into the freeride competition world. At Monarch, he forged a strong bond with his snowboard coach, Derek Scott, a World Cup skateboarder. Derek is a positive mentor to him and the rest of the freeride team; we are incredibly blessed to have him here. Since joining the team, Noah has us busy traveling to 6-7 competitions each season. Last season he achieved his goal of qualifying for the Junior Freeride North American Championship in Big Sky, MT. There he had the honor to work with Brennan Metzler as his inspection coach, who is incredible and left an amazing imprint on Noah's riding. Noah rounded out his season, finishing 7th at NorAms and 3rd in the Rocky Mountain Region! The freeride community is so special. Through the friendships freeride has brought into our life, Noah went to South America in July with his friends Nicco Aray, Emma Hyon, and Zander Davidson to a freeride competition in La Parva, Chile. There he received invaluable coaching from Adam Jones and James Lowell that again changed his riding and advanced his skill, and he left Chile with a silver medal. This season is off to an amazing start, fresh off a gold medal win last weekend at Wolf Creek. This year he has also been benefiting from our Head Coach Kyle Blakely's coaching. Kyle is a freeskier from the Freeride World Tour Qualifiers and has been coaching these kids with passion and heart. It's incredible to see our team of skiers and snowboarders come together to celebrate and foster the best of freeride. Together the team hikes to Mirkwood Bowl 2-4 times a day to tap into the legendary side country at Monarch, and they head up Panorama lift to fly off features on High Anxiety and Sheer Rock O. 
[SnowBrains] How long have you been skiing Monarch Mountain?
[Emily] 3 years, though it feels like we have always been a part of the Monarch family. That's one of the most special things about Monarch is how quickly you connect with the community and forge your freeride family.
[SnowBrains] How many days would you say you have skied Monarch?
[Emily] This season, I am sitting at 30, and Noah is at 39. We typically average 60-70 days a season at Monarch.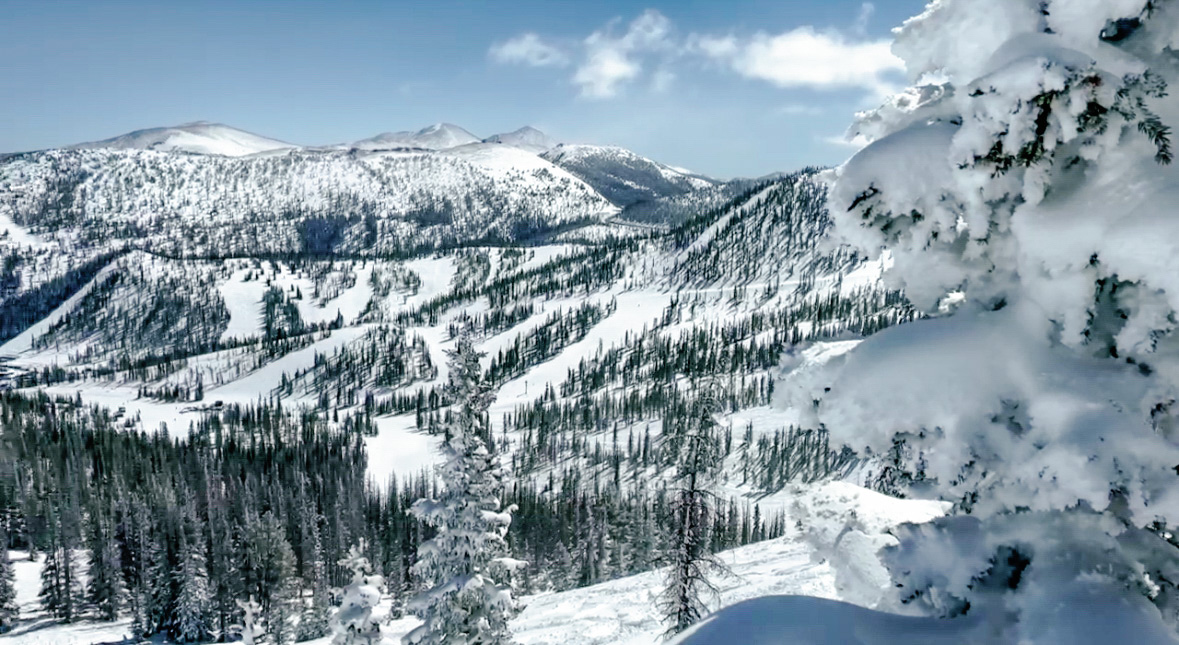 [SnowBrains] Why Monarch?
[Emily] For us, Monarch's freeride terrain and a strong sense of community drew us here. It is an outdoor-oriented community here, and the relationships on the snow translate off snow in the offseason to our mountain bike trails, hiking trails, music festivals, FibARK, floating the Ark river together, etc. I have been down to Monarch a few times and have skied some of THE lightest snow on earth. Think light and dry powder, typically in the 7% water content range. This season we have had more powder days at Monarch than not! It has been epic! We have been getting fresh tracks every day. Some days you might have to hike for it, but that's one thing special about Monarch terrain, it's always worth the boot pack.
[SnowBrains] What makes Monarch unique, in your opinion?
[Emily] There is nothing like a powder day at Monarch rounded out with a tailgate with this tight-knit community. Everyone knows each other's names, calls out for each other on the chairlift, and you always have someone saving you a seat at the Sidewinder Saloon. It takes a village, and Monarch is our village. 
[SnowBrains] It seems like there is a deep freeride community in Monarch. I have witnessed the team programs first-hand and can attest to this. Why do you think Monarch has a deep skiing community?
[Emily] Monarch has been a ski area since 1939; that's 84 years of local legacy! Monarch Mountain was a Works Project Administration project with a 500′ rope tow powered by an old oil derrick gearbox and a chevy engine. You can feel that deep seeded history here- at the top of Gunbarrel. You can read a plaque about its history as Monarch's first run and see the remnants of the rope tow. The base area, with its single lodge, is filled with photos over the past 84 years. Monarch's vibrant skiing history is celebrated here. 
[SnowBrains] What makes the freeride coaching stand out in your mind?
We are so lucky to have our entire coaching staff at Monarch! Derek Scott, our snowboard coach, hails from World Cup skateboarding. He has that special kind of energy and personality that encourages the kids to push themselves while putting fun at the center of it and allows him to create a tight bond with the kids quickly. Kyle Blakely, our team head coach and head ski coach, comes from a background in the Freeride World Qualifier circuit, and he rejoined it this season too! He can pick some of the best lines to showcase the individual athlete and their ability. His passion for our athletes is truly inspiring. If you are willing to put in the work, he will be right beside you. Our coaches care so much for our kids; it is truly heartwarming. And it brings it back to the freeride community. Our kids will carry these bonds and experiences with them for the rest of their lives. Freeride is a family.
[SnowBrains] Favorite Chairlift?
[Emily] Well, this is a tough one between Panorama and Garfield. Pressed, I guess I would say Garfield because it takes you up to so many tree runs. I love it, and the view of Monarch Pass is breathtaking. 
[SnowBrains] Favorite ski run?
[Emily] Easy, the trees of Mirage down into some banking surfy turns in Pinball 
[SnowBrains] Most memorable moment at Monarch?
[Emily] Oh boy, do I have to pick one? I'll give you a couple to choose from… 
Watching my son throw his first 360 in competition and hearing the crowd erupt for him. 

Hearing the echoes of yips and yews everywhere on a powder day. 

Blowing seven kinds of cold smoke whipping through the trees on a deep day a few weeks ago. 

Tailgating weekends with the team in the parking lot. 
[SnowBrains] Any shoutouts?
[Emily] Our crew, you know who you are. Our coaches, Derek Scott and Kyle Blakely thank you for the impressions you are making on our youth. Kathryn Wadsworth for always supporting the kids and their coaches.
On any given powder day, you can catch Emily Monarch Mountain enjoying the snow under the Garfield chair or enjoying the legendary Monarch Mountain skiing community in the parking lot.