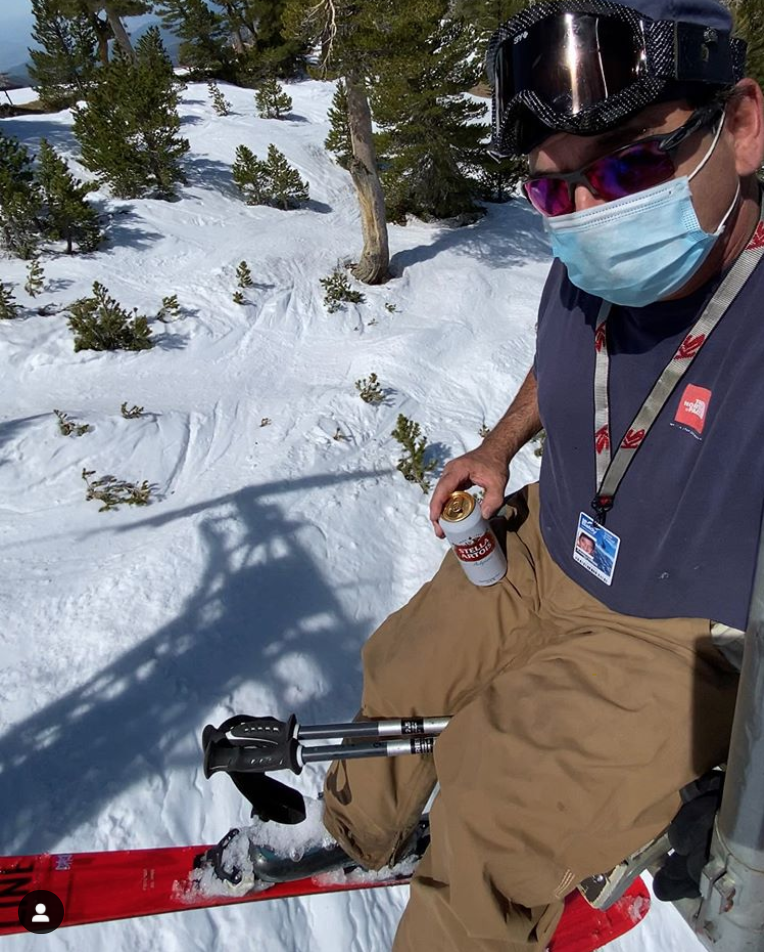 It's been nearly a week since Mt. Baldy Resort reopened, giving skiers and snowboarders the ability to get back to doing what they love in the snow-covered mountains of California. Many were nervous about how it would work out with the social distancing guidelines mandated at the ski area and if people would actually obey them. Mt. Baldy claims it has turned out to be a SUCCESS thus far.
People wishing to ski or ride at Mt. Baldy at this time are required by the ski area to abide by physical distancing measures. This means wearing a mask and limiting shared chairlift rides to people that are already living in the same household together. A spokesperson from the San Bernardino County Department of Public Health has said that Mt. Baldy is not exactly allowed to operate at this time, however, the ski resort's general manager has also said that they have yet to be contacted by the county in regards to their technically 'illegal' opening.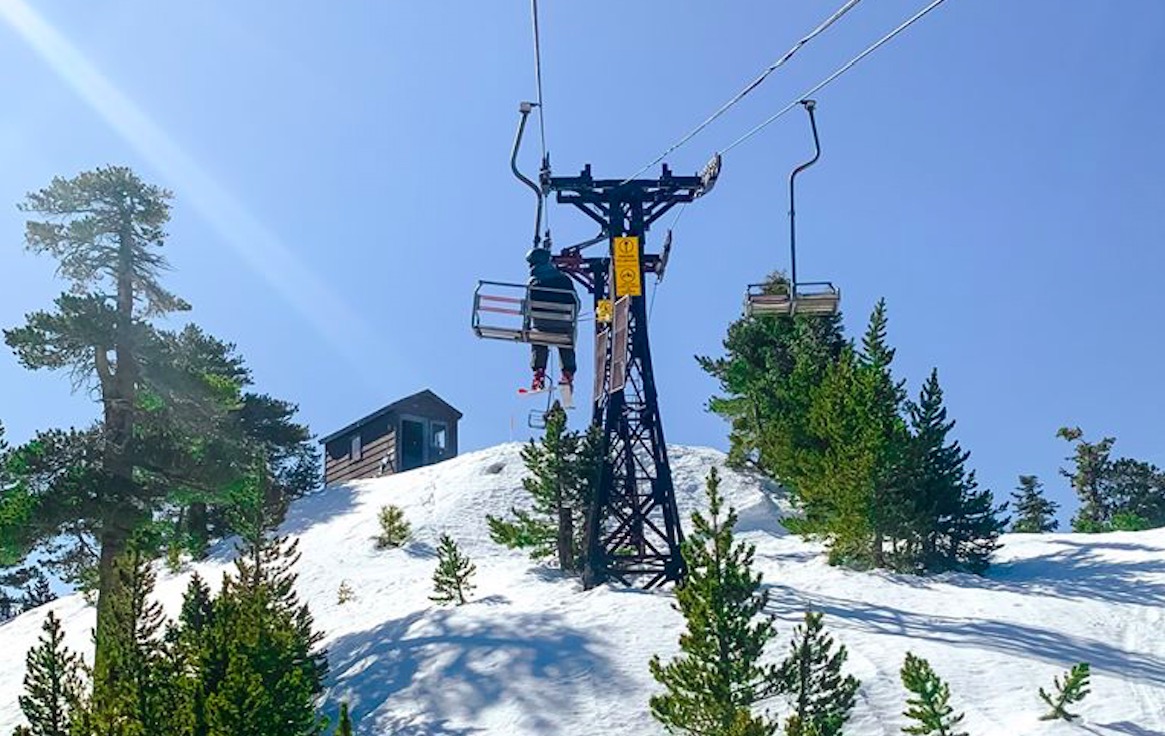 Nonetheless, people have still been flocking to the ski area in herds as tickets this last weekend were sold out. There still is additional lift ticket availability for this week and weekend, however, and Mt. Baldy claims people were following their physical distancing guidelines despite the ski area being packed. Check out the video below and decide for yourself whether or not it appears as if people are following the coronavirus guidelines adequately.
Mt. Baldy outlined their recent success in a press release: 
Mountain Report 4/26/2020:

What a great week. The support has been amazing and we are ultra confident that we have found the sweet spot for operations during COVID-19 Social Distancing measures. For some deeper insight into our approach listen to this Podcast.

We will be closed Monday 4/27 to rest up the crew, but will be back at it first thing Tuesday morning. Previously we had planned to be closed both days but have decided to open Tuesday due to all of the positivity. TICKETS go on sale at 10am tomorrow morning for 'Ski & Ride Times' available Tuesday morning. PLEASE READ OUR SOCIAL DISTANCING GUIDELINES HERE BEFORE MAKING YOUR PURCHASE

CONDITIONS: Coverage is still solid. Besides the ultra exposed areas there is still significant snowpack in the northern and western exposures. Tuesday is going to be a scorcher even by summer time standards. It's very rare that we ever see day time highs tipping the 70 degree mark. 2020 truly is one for the record books on many levels. Two weeks ago we were in disbelief looking at 4 to 5 feet of snow on thunder mountain after storm cycles in both March & April delivered snow by the ruler load complimenting our base from storm cycles that did the same in November & December. Now, with summer time beach weather Mt Baldy gets to show you folks what an epic springtime mountain it is. Anyone that has been on the mountain over the last 5 days can agree that despite summer time temps, it takes time to melt that much snow. 'Ski & Ride Times' available until May 10. There may be walking involved but we are confident that it will be worth it for the next 2 weeks and maybe beyond.

SEASON PASSES: We have received several inquiries from individuals that missed out on early bird Annual Passes that were released late February. Typically we would run that same offer through the end of the winter season, but we are unable to now. Due to our Social Distancing Operating Plan we have determined increasing season pass holders is a variable in  attendance that works against our 'Ski & Ride Time' social distancing spacing. With many Season Passes expiring this Thursday we have decided to credit single day 'Ski & Ride Time' tickets towards either an Annual Pass ($500) or Decade Pass ($1500) to be redeemed once the snow has melted. Basically every dollar spent on lift tickets since Earth Day (4/22/2020) goes towards your Annual or Decade Pass*.

Hopefully this answers your questions, if not write to us here. Please be patient with us.. We currently are not addressing Snow Jam, Ski Dazzle, Partner Resort, expired vouchers or tickets until we are able to rehire our guest services team.

Thanks & see you on the mountain!