Angel Fire Resort, NM Offers "The Teacher Pass" A Heavily Discounted Season Ski Pass for Today's Educators, A Special Reduced Military Pass, and Early Season Deals as They Prep for Another Active Winter
With last winter offering one of the best snow seasons in recent history, Angel Fire Resort, NM is already preparing for this winter's ski season. Forecasters are predicting another wet winter, so mountain resort organizers are on the ready to offer some new deals for families and skiers.
"We understand many people might still be lounging by the pool or out on the golf course, but we just wanted to get on everyone's radar a little earlier this year," explained, Greg Ralph, marketing director, Angel Fire Resort. "This is the earliest we've sold discounted ski passes, and by far these are the best value for those who plan to hit the slopes this winter."
TEACHER SEASON PASS:
Making ski-industry history, the return of the first-ever Teacher Pass will offer all teachers K-12 one of the best full-season ski pass discounts in the country. The 2019-2020 Teacher Pass is a season pass for all teachers K-12 nationwide is now available at the heavily discounted price of just $99. The Teacher Pass is designed to thank educators for the work they do with students and to offer more value for teachers during the ski season. The game-changing Pass is a first of its kind in the industry as it is the first discounted season pass that has been offered exclusively for today's educators. The Resort is offering the Teacher Pass online starting today in honor of school starting back up. The price will go up to $199 once the season begins.
"When we introduced The Teacher Pass last year, we saw a huge interest from educators from all over, and we knew we needed to bring it back this year. With school starting soon we thought we'd offer the Pass earlier this year," added Ralph.
Teachers will need to present their ID and a current pay stub from a school anywhere in the country to validate the Pass on their first day of use.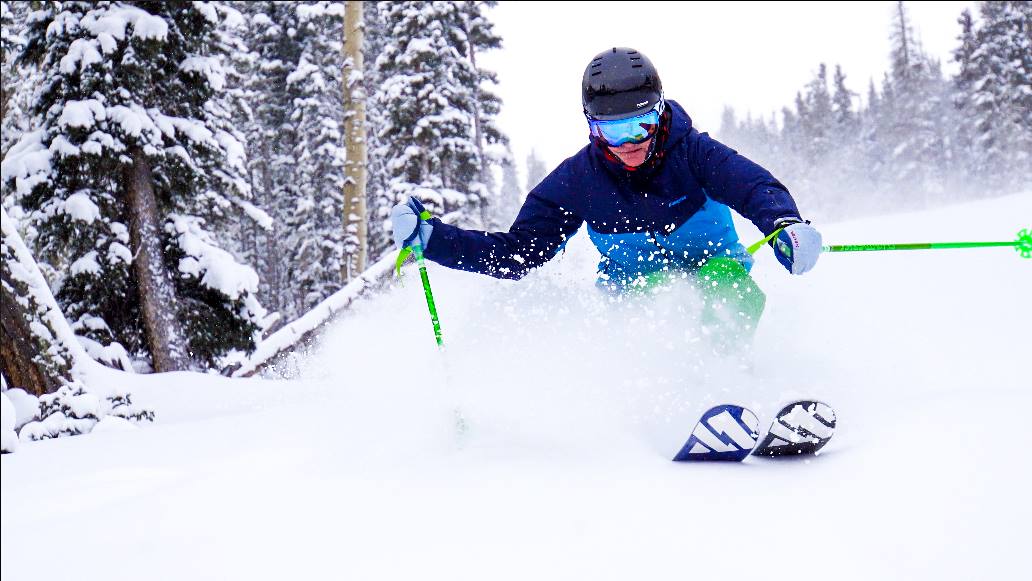 MILITARY SEASON PASS:
Additionally, Angel Fire Resort will offer all active duty, retired, veterans, National Guard, & Reserve and their dependents discounted Military Season Passes for $299 if purchased before October 31, 2019.
"We have a very active military community. We are steps away from the National Veterans Wellness and Healing Center, and the only state park in the country with a dedicated memorial to Vietnam Veterans. We want to offer an affordable skiing destination for any veteran or active-duty military members and their families," Ralph stated.
ANGEL FIRE SEASON PASSES:
Angel Fire Resort is also launching discounted season passes for children, juniors, and adults. The season passes include: unlimited skiing and snowboarding throughout the 2019-2020 season, with no blackout dates at Angel Fire Resort, night skiing when available, three free days of riding at Powder Alliance partner resorts, as well as, three free days at resort partners. Early season pricing is good through October 31, 2019, and starts as low as $199 for children and $439 for adults.
Angel Fire Resort's winter season is December 14, 2019 – March 22, 2020.
For more information and to purchase The Teacher Pass, Military Season Passes or Regular Season Passes head here.