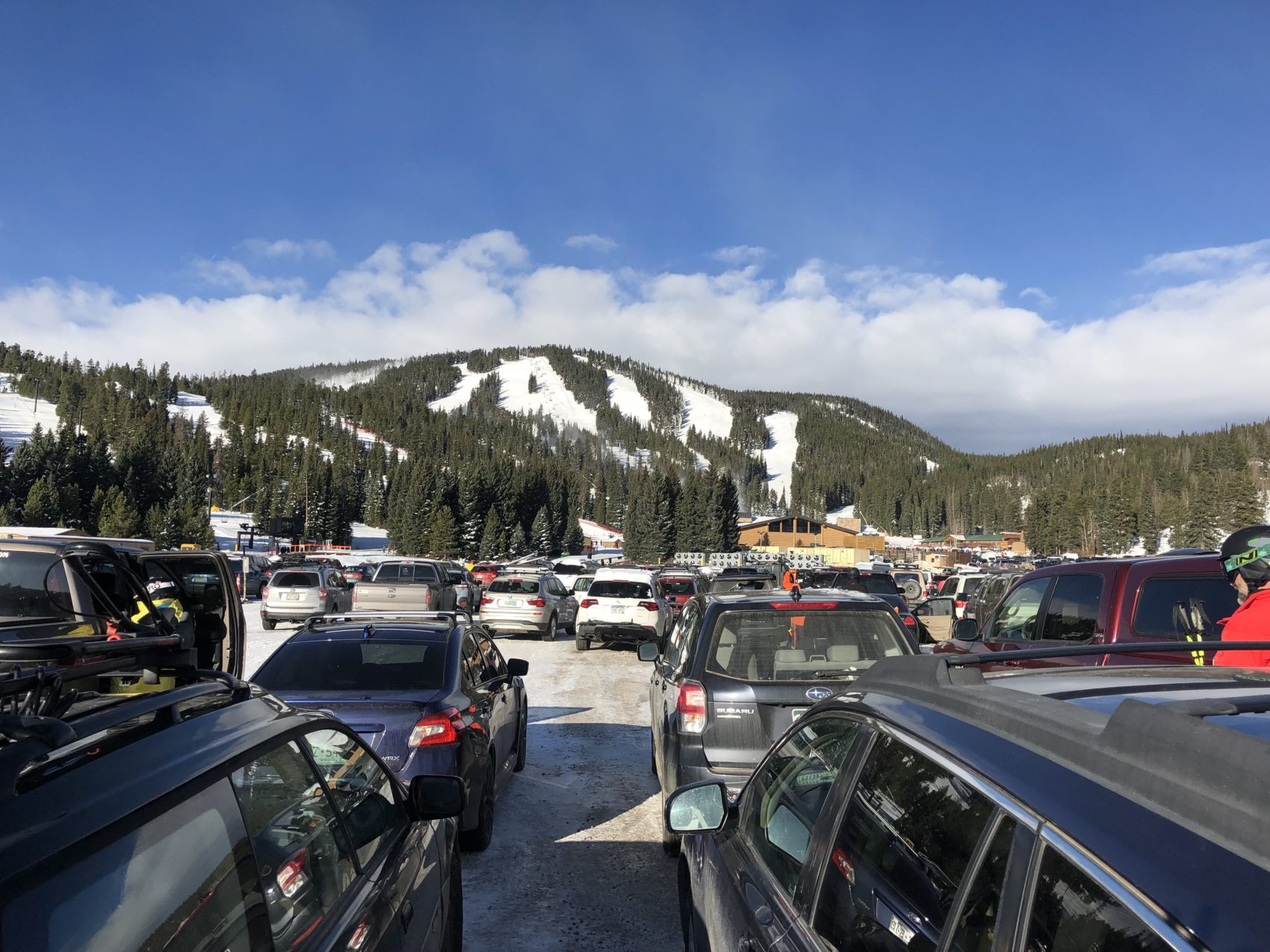 On Saturday 8th January, Eldora Mountain Resort in Colorado put out a warning to guests that their parking lots were full and the ski area should be avoided. Despite the early warnings, which were posted at 7:45 am, cars continued to try to access the resort causing tensions to rise and drivers to become hostile.
The resort was having a 'park-out', where once all parking is full a roadblock is setup cutting off access to the ski area, with the exception of emergency vehicles, RTD buses, shuttles, and local residents.
7:45 AM UPDATE – We WILL run out of parking soon. If you are not already well on your way to Eldora, our advice is to NOT come this morning and instead aim to arrive at 1:00 or later. Hopefully, we will have more parking by that point. Updates at https://t.co/ckT7NtsiWh.

— Eldora (@eldoramtnresort) January 8, 2022
Angry drivers who were denied access to the resort area threatened employees both verbally and physically, and "some even used vehicles to charge the staff stationed at the roadblock."
Eldora Mountain Resort thinks that the covid-19 pandemic played a part in people's inability to remain civil and asks people to take a look at themselves and treat one another with respect.
"…but in this time of frayed nerves and short-staffed businesses across the country struggling with the ravages of Covid, some folks have tossed civility out the window."

– Eldora statement

<!— Test —>