Brought to you by Visit Reno Tahoe
Après-ski festivities are a well-established tradition among all who shred the mountains. It is known far and wide that a long day at the resort warrants tasty brews, craft cocktails, and delicious eats. What you do after skiing is almost as important as the skiing itself!
Just an hour from a dozen Tahoe ski resorts, Reno, NV is a prime location for exploring the mountains by day and catching city vibes by night. For those who visit Reno, the fun doesn't stop at the resort. An array of distinctive lounges, hearty bistros, and lively clubs keep the energy flowing long after the sun goes down.
Brews and Burgers – Because You've Earned It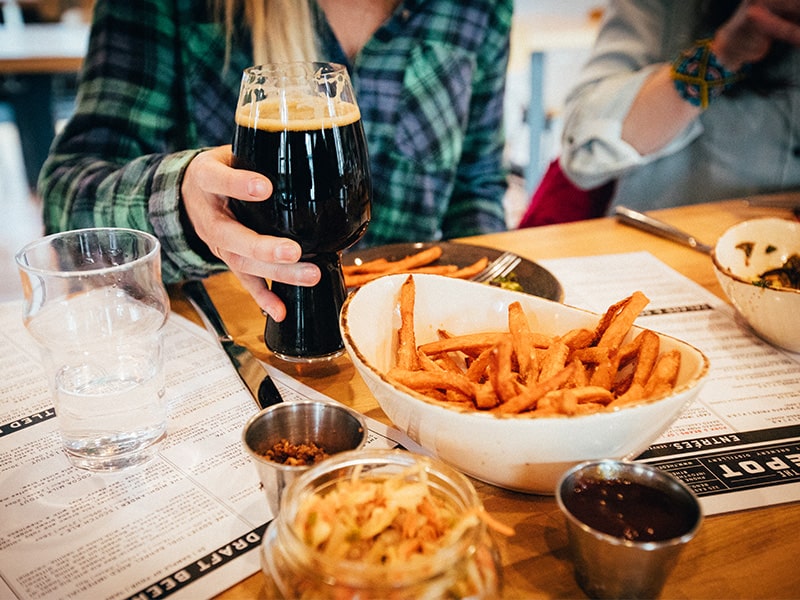 Great Basin Brewing will satiate any skier. Warm up with their famous Cerveza Chilebeso or keep it classic with an "ICKY" IPA.  Established in 1993, this is Nevada's oldest and most award-winning brewery. To top it off, their Reno location is located just 30 minutes from Mt. Rose Ski Tahoe.
When visiting Reno Tahoe, you have to try the beer that is "as famous as the lake." This cozy brewery offers a mouthwatering menu that perfectly complements their fine brews. They have three iterations of their flagship Tahoe Beer, including Tahoe Blonde, Tahoe Pale Ale, and Tahoe Amber Ale. 
Located in what is becoming known as the brewery district, this brewery and distillery is dedicated to practicing traditional brewing styles while still exploring new techniques in the craft beer world. The Depot resides in a historic, three-story, railroad building in downtown Reno giving it a rustic yet innovative vibe. This is the perfect stop for all craft brew connoisseurs.
Pro Tip: Use the Reno Tahoe Brewery Map to plan your après-ski adventure.
Beats and Spirits – Because the Party Don't Stop
Rum Sugar Lime 
This contemporary craft cocktail bar is in the heart of Reno's Midtown District. After a long day on the slopes, set your watch to island time and enjoy handcrafted tropical cocktails prepared by highly skilled bartenders. Escape from the chill of winter with tiki drinks, daiquiris, and rum selections from around the world.
The Loving Cup
If you are looking for jazzy vibes, live music, and specialty cocktails, this is the spot. The Loving Cup will take you back in time with its vintage atmosphere, Motown on Mondays and Jazz Thursdays.
The Bluebird Reno
For those who love dancing as much as skiing, check out Reno's go-to nightclub for electronic music. They offer a quality sound system and a stacked line up of DJs to keep the party going until dawn.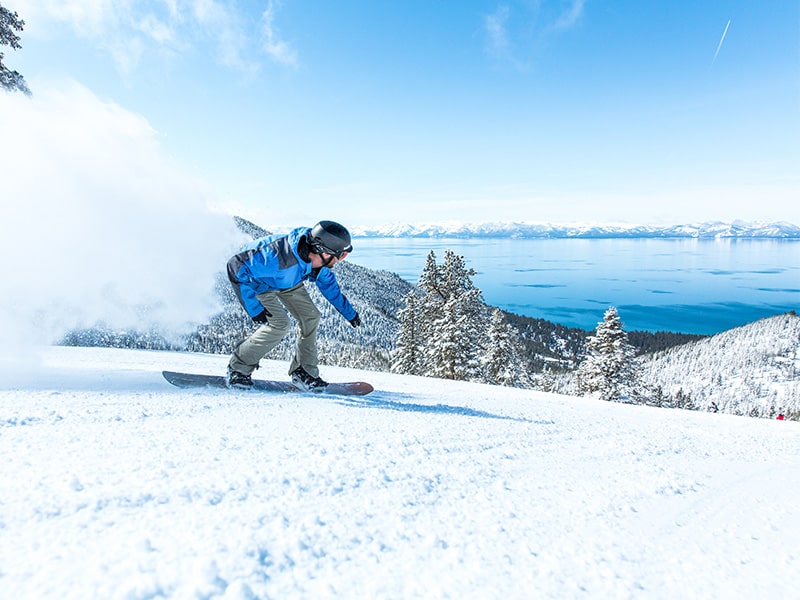 Does all this talk of good food, craft cocktails, and tasty beer have you drooling yet? Then it's time to hit the slopes, earn some après-ski treats and let Reno Tahoe show you how it's done!