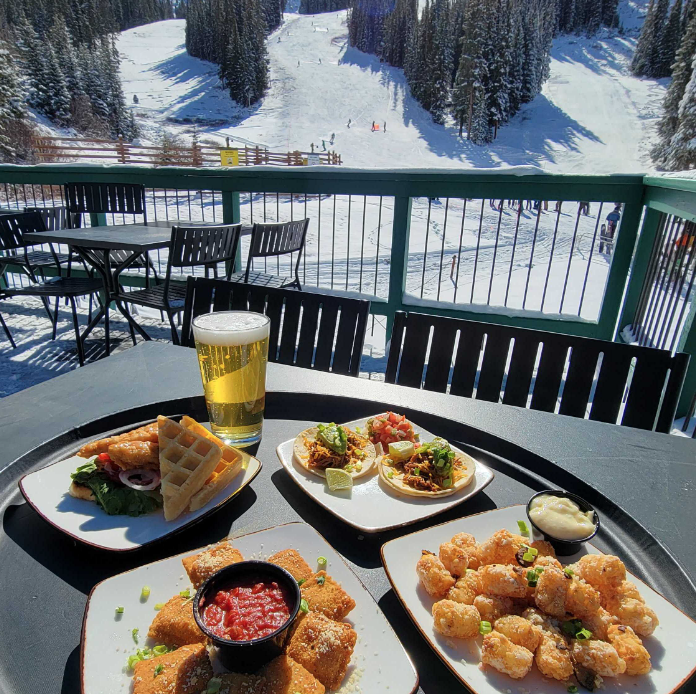 Friday Afternoon Club is back at Arapahoe Basin Ski Area. In an industry where lift tickets seem to be perpetually increasing in price, A-Basin 'stuck it to the man' in a sense by bringing back its $39 Friday lift ticket special.
Starting this week, lift tickets will cost $39 between 2 PM and 4 PM on Fridays for the rest of the season. A-Basin wrote on its website that the tickets have to be purchased in advance online in order to get the discount.
"Ticket is valid beginning at 2:00 PM on the day you purchased it for. You can pick up this ticket from one of our ticket windows or kiosks in the base area. Tickets are non-transferable, not refundable, and not for resale," according to the resort's website.
During this same period on Fridays, resort-goers are also encouraged to take advantage of $8 appetizers and drink specials at A-Basin's Alley Bar and Grill.  For more information, you can visit the Arapahoe Basin Ski Area website.
Friday Afternoon Club is back!!!
Starting today on Friday afternoons between 2-4 p.m., you can get a $39 lift ticket, $8 specialty apps and drink specials in the 6th Alley! Assemble your crew and we'll see you up here!https://t.co/JU7KmoWUqr #ABasin #LegendaryForAReason #Apres pic.twitter.com/Fy1ntWsWnZ

— Arapahoe Basin (@Arapahoe_Basin) October 28, 2022