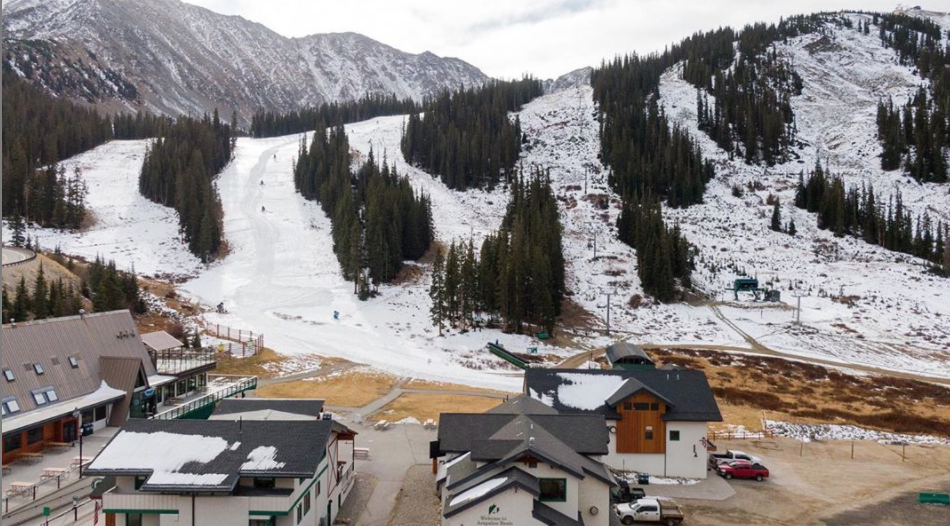 Arapahoe Basin is officially open for skiing for the 2020-2021 season! 
The resort announced in a social media post this afternoon that:
"We are open for the 2020-21 season. Black Mountain Express, servicing the High Noon trail, will be open until 4:30 this afternoon. Tuesday (tomorrow), the lift will be open from 9 AM – 4 PM."

A photo posted by A-basin of the high-noon trail open for the season! Credit: Arapahoe Basin Ski Area
The resort also commented on IKON pass reservations in the post. If you were lucky enough to see the post in time, IKON pass holders did not need to reserve a spot to ski today (November 9). Starting tomorrow, November 10, all IKON pass holders will need to make a reservation. You do not need to make a reservation if you are an Arapahoe Basin Pass Holder.
Abasin opening brings the total of operating ski resorts in Colorado to 3. Wolf Creek and Keystone are also operating.
If you wish to purchase a day lift ticket you can do so right now for days up until December 18.
With snow currently falling in Colorado and more to come hopefully more terrain will be open soon!