Arapahoe Basin in Colorado has officially opened uphill access to the ski area, accessible with an uphill access pass. The uphill season pass itself costs $99 with a $20 add-on for an all-access season pass to the mountain. According to Arapahoe Basin, it will donate $10 from each pass purchased to the National Forest Foundation. The resort requires users to wear an armband which they will receive when they pick up their pass, making this visible to ski patrollers ensures that the user has purchased a pass and is qualified for uphill access.
Uphill pass-holders are able to use their pass during, after, and before the resort's standard hours, but certain terrain is only open during their typical hours of operation. The East Wall, Beavers, and Steep Gullies will always be closed outside of their usual hours, along with any terrain that has been closed off by ski patrol. And, there is currently no summit access during the mornings or evenings when the mountain isn't open.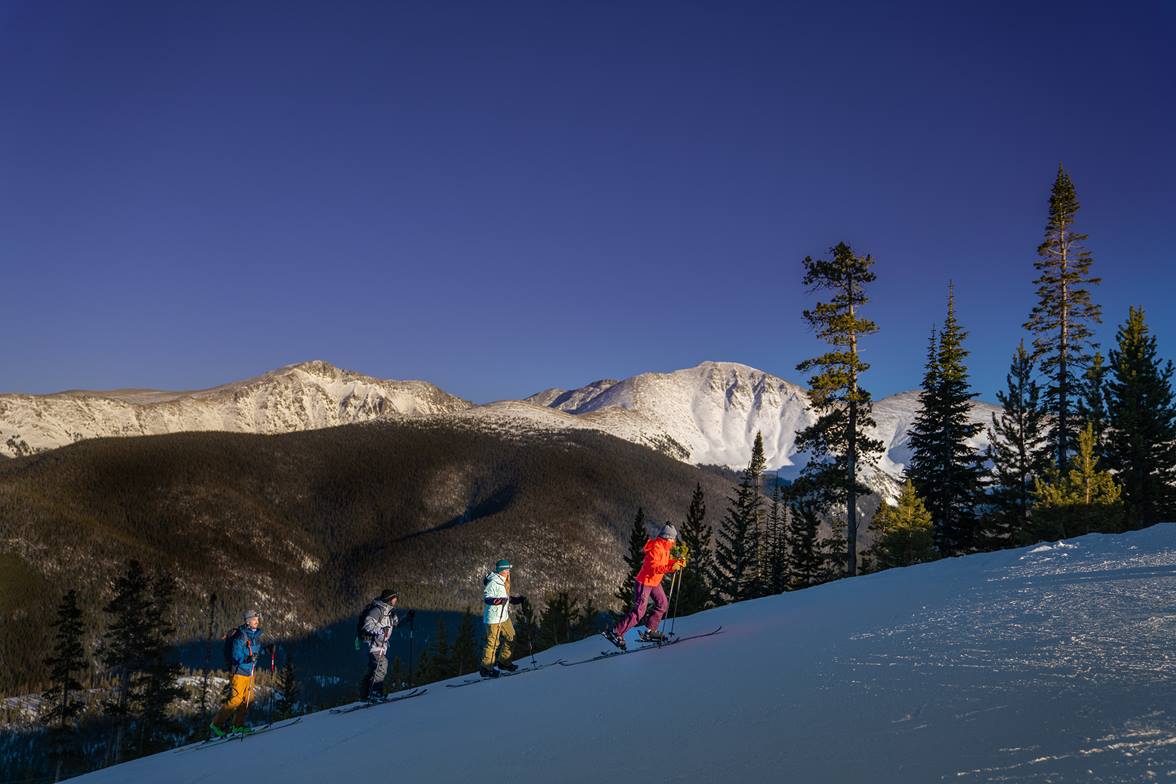 Access during the mountain's standard operational hours is restricted while the lifts are running, to the eastern edge of High Noon, between the Base Area and Black Mountain Lodge specifically. It is also not likely that upper-mountain access will last deeper into the season, considering that once the Lenawee Express lift opens it is likely that uphill access in that area will be restricted to the times of the day when the lifts are not operating.
It is also important for those accessing uphill terrain outside of the resort's standard hours to do so with caution and at their own risk. A-Basin's website warns users to look out for snowmobiles, grooming and snowmaking equipment, and snowcats and to wear reflective gear and headlamps if they're planning an excursion in the dark, so the mountain's operations team is aware of them while they work. There is also always a risk of running into unfinished grooming, avalanche hazards, and a lack of visibility when entering terrain when crews are not working, so using extreme caution is advised.