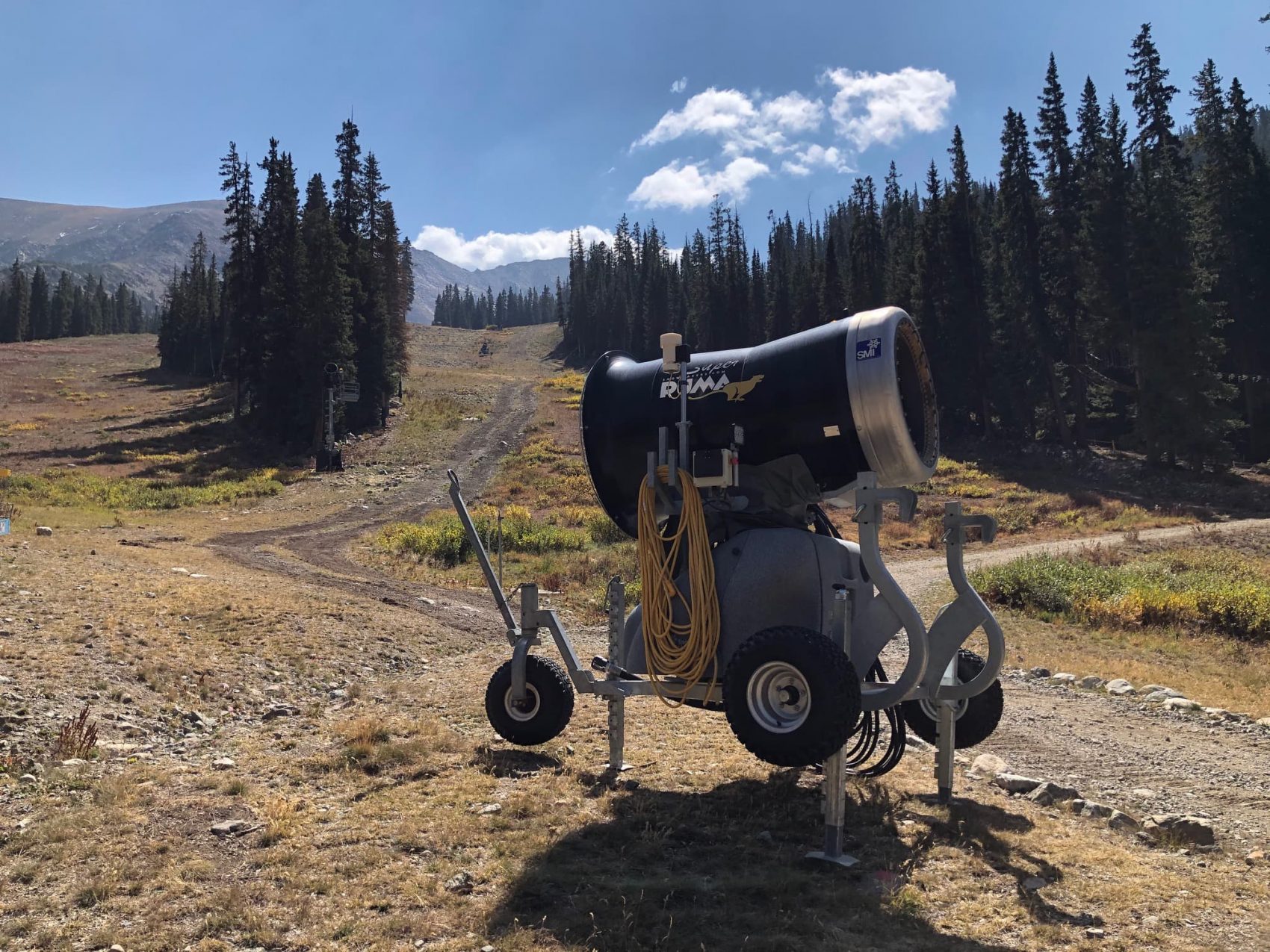 The weather forecast might say warm and dry, but that doesn't mean that thoughts aren't already turning towards winter. Arapahoe Basin, CO are priming their snowguns and snowmaking equipment, ready to pounce as soon as snowmaking conditions are here.
Regularly the first resort in North America to open, Arapahoe Basin will surely have their eye on the #RaceToOpen and the bragging rights that come with it. Last season they opened for an afternoon, at a moment's notice when nearby resort Keystone announced they would be opening the following day.
I don't see any good snowmaking weather out there for a least a week. That doesn't mean the snowmakers haven't been busy. Most of the fan guns have been set on High Noon. The reservoir is full. The snowmaking pipes have been filled. Water has been run to the Summit. Electrical lines and fixtures have been tested. Training begins later this week. There has been a little frost each morning at my house.

While it isn't time yet, it won't be long………..
Sunday River, ME have already had their guns blazing, getting them out for their annual testing earlier this week. 
The countdown begins, who will win the #RaceToOpen this year?