Arizona Snowbowl just became the first resort to charge over three hundred dollars for a lift ticket. The resort was charging $309 for a ticket on Saturday.
The resort uses dynamic pricing to determine its day ticket prices based on demand.
SnowBrains reached out to the resort for a statement on Saturday, and to confirm the price wasn't a typo, and were told:
"Yes, that is the price for today. Lift tickets are sold online on a tier pricing system, meaning tickets will start out heavily discounted and rise with demand. We recommend purchasing tickets online in advance to ensure the best discount possible."

– Resort Statement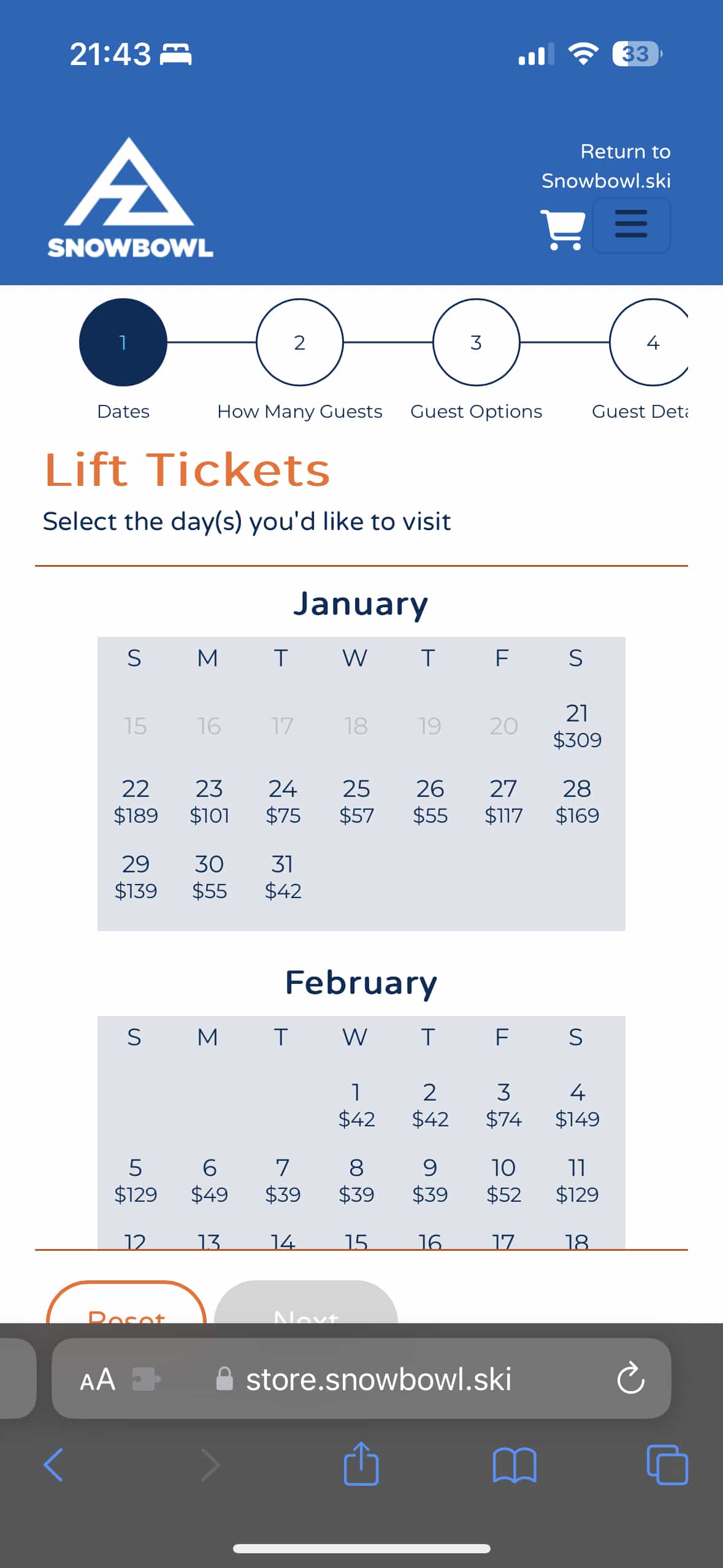 Elsewhere in the United States on Saturday, Aspen, CO, was charging $219, Deer Valley, UT, $259, Steamboat, CO, $249, and Vail, CO, $265.
Arizona Snowbowl has seen significant snow in the last week or so. 86″, over seven feet, had fallen in the previous seven days, including 15″ on Friday and Saturday, which would account for the high demand. The resort currently has an 86″ base, almost double the normal (189%) for this time of year.
Arizona Snowbowl is in the southwest United States, located on the San Francisco Peaks of northern Arizona, seven miles north of Flagstaff, according to Wikipedia. Starting its skiing operations 85 years ago in 1938, the base elevation of 777-acre Arizona Snowbowl is 9,200 feet, and the resort receives an average annual snowfall of 260 inches. The lift-served summit at 11,500 feet yields a 2,300-foot vertical drop, the largest in Arizona, served by two lodges, Hart Prairie Lodge and Agassiz Lodge, and six chairlifts, including one high-speed detachable chairlift and one high-speed gondola/chair hybrid lift.
$300 is a significant increase over the most expensive lift tickets last season, and now the psychological barrier has been broken, it's likely not the last time we'll see a $300 lift ticket. Last season, 2021/22, the most expensive lift ticket was $249 at Deer Valley, and the season before (20/21), only three resorts charged more than $200.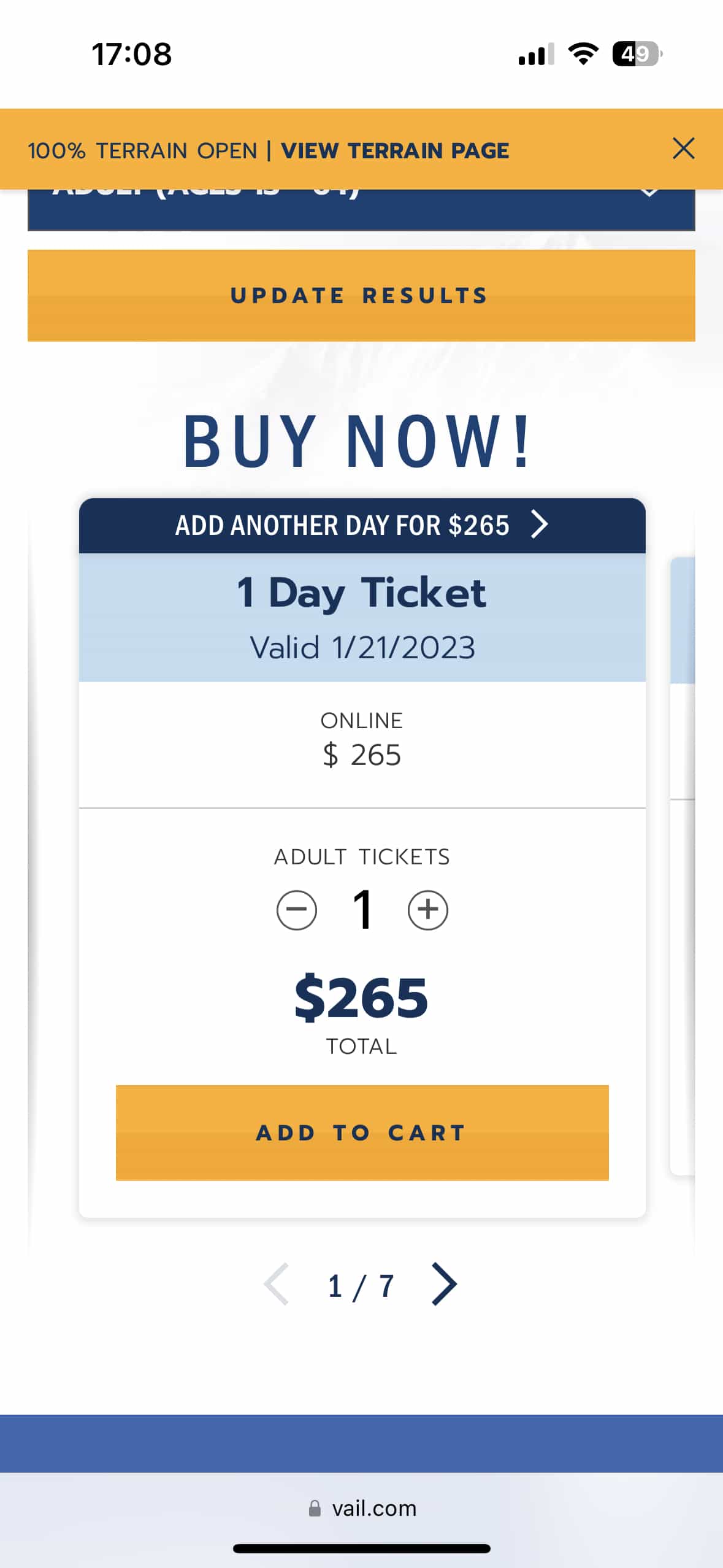 Will you always pay $300 to ski? No, not usually. It is important to note that although that price figure seems daunting, there are many easy ways to save money by either booking in advance, online, in a package deal, multiple-day ticket, not during a holiday, or any combination of those five. If you're walking up to a window and paying those prices, you're doing it wrong.
Thank you to the many SnowBrains readers who sent screenshots of the ticket prices on Saturday. And Arizona Snowbowl, if this is just a publicity stunt, congratulations, it's worked!