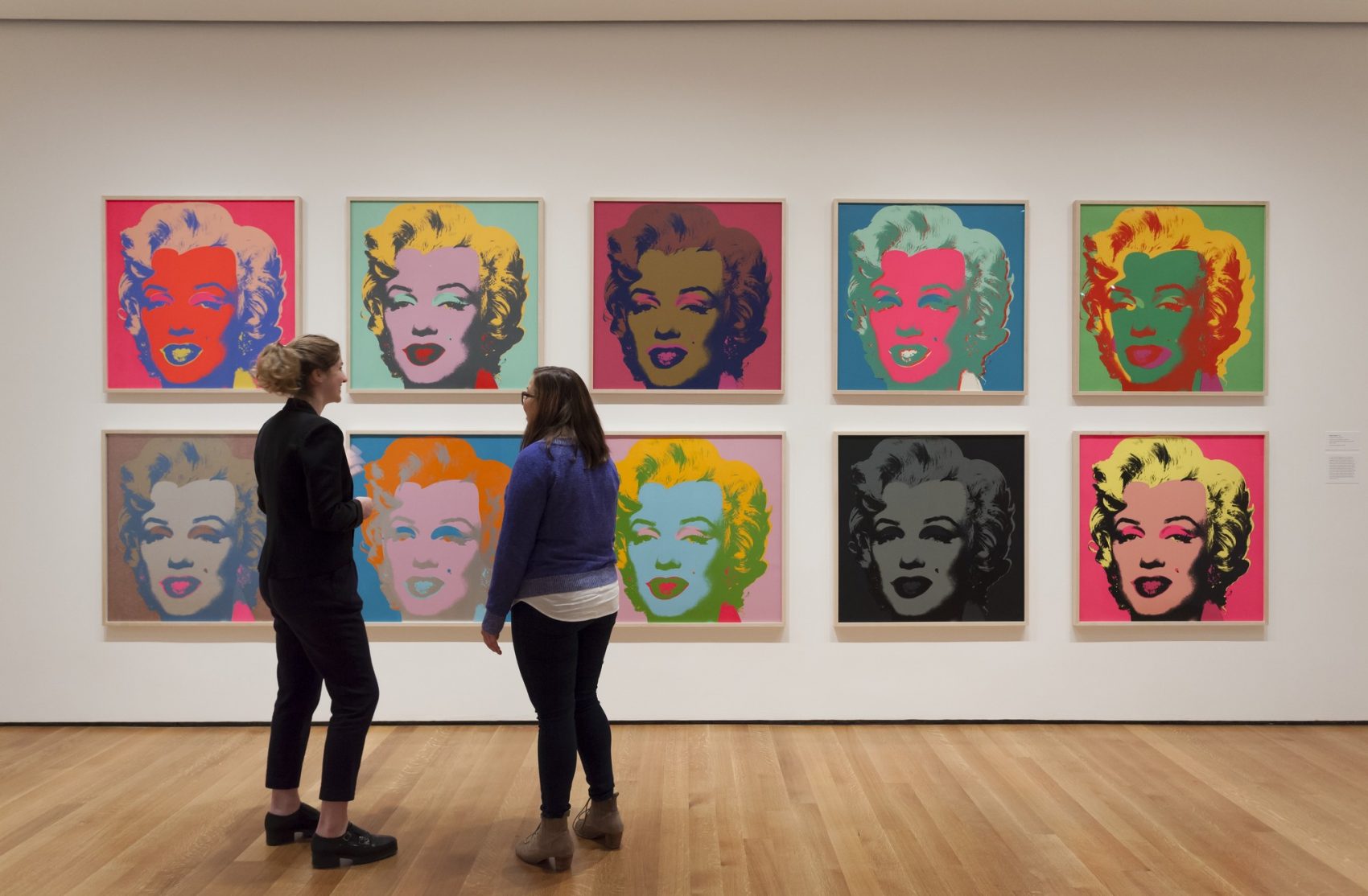 Ahhh, aristocratic ski towns and their ornate art exhibits. Got to love 'em! The Aspen Art Museum will be the sole venue in the U.S. for a unique Andy Warhol exhibition this winter, which will focus on "the biographical underpinnings of the artist's practice and expanding on lesser-known aspects of his work and persona," according to a press release shared by the Aspen Chamber of Commerce.
Warhol (1928-1987) has had an influence on the Aspen art scene since 1966 when he first came to showcase his work at the Aspen Institute. In the same year, he designed and edited the third issue of Aspen Magazine (1965-71), creating a deconstructed multimedia magazine-in-a-box, according to an article published by The Aspen Times. The article states that Warhol skied Buttermilk, partied at the old Andre's nightclub, and had his work displayed at the Aspen Center for the Visual Arts, the "precursor to the Aspen Art Museum," in an inaugural exhibition in 1979. Warhol's art was also featured in Aspen in a solo show in 1984—which was Colorado's most recent museum exhibition of his work.
"Andy Warhol: Lifetimes" will open on Dec. 3 and run through March 27, 2022. The exhibition "breaks new ground by casting a queer eye on the artist as an outsider and disruptor, who remade America's image to resonate with a queer sensibility," according to the press release.
"The Aspen Art Museum is delighted to present this intimate portrayal of Andy Warhol, which peers into the spectral persona that the artist created to transcend his personal limitations, generating a cultural myth, mirror, and decoder that has enchanted the modern world for decades," Nicola Lees, Nancy and Bob Magoon Director of the Aspen Art Museum, said in the press release. "By presenting his canonical works alongside archival and direct source materials, the exhibition will give viewers an unprecedented opportunity to examine Warhol's life as parallel to his work, ultimately establishing a new appreciation for this visionary artist of incomparable importance."
Museum hours
Tuesday–Sunday, 10 AM–6 PM
Closed Mondays
AAM ADMISSION IS FREE courtesy of Amy and John Phelan.
It will be Andy Warhol all the time this winter at the Aspen Art Museum as it will serve as the sole venue for exhibiting his work. https://t.co/AwjuKgKf4z

— Aspen Times (@TheAspenTimes) August 7, 2021