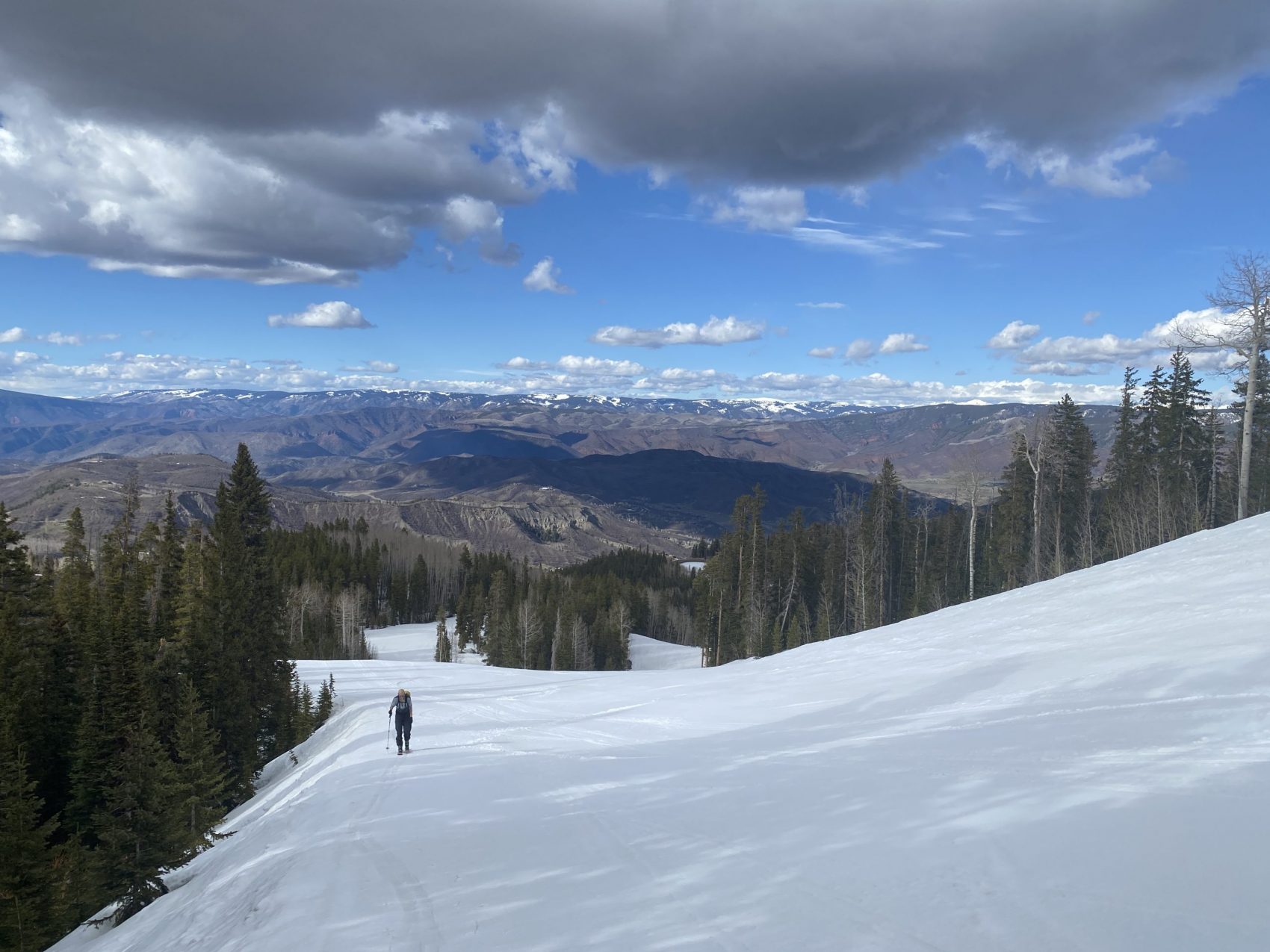 Report from Wednesday, April 28, 2021
Many ski resorts are shutting down for the season, and it's once again that time of year where it feels like skiing is over until winter returns in 6-8 months. But up high, there remains some good snow to ski; you just have to work for it! Today we decided to tour up now-closed Snowmass Ski Resort to ski some powder from a storm that rolled in yesterday. The goal: ski good snow and keep my 91-day streak of skiing going.
I logged off of biology class on Zoom at 4 pm, and my dad and I got geared up and drove to the hill. The snow was slushy and grabby at the bottom and didn't make for easy skinning. We tried to minimize the drag of the snow by staying in the shade as much as we could, but we had to suffer through it until it got a bit easier at about 9,500 feet.
We continued up, and as we ascended, the snow from yesterday's storm got noticeably deeper and colder. It definitely got our hopes up for good skiing up high.
Up at the top of the Sheer Bliss chairlift at about 12,000 feet, the snow was 3-4″ deep, and it was nice and fluffy. Considering the decent amount of wind from the west over the past 24 hours, we hedged our bets on a steep run called AMF that drops off to the east.
The sun was quickly setting, and we didn't want to run out of daylight. We hustled to transition and began our descent. The snow was a bit punchy at the top, where the wind had affected it a bit more, but as we rolled over the convexity and onto the main face, it became much softer and awesome to ski. We felt good about avalanche conditions, but since the resort is closed and is now technically backcountry, we still had beacons, shovels, and probes. We also performed a ski cut at the crux towards the top of the run to set off any wind slab that may have formed.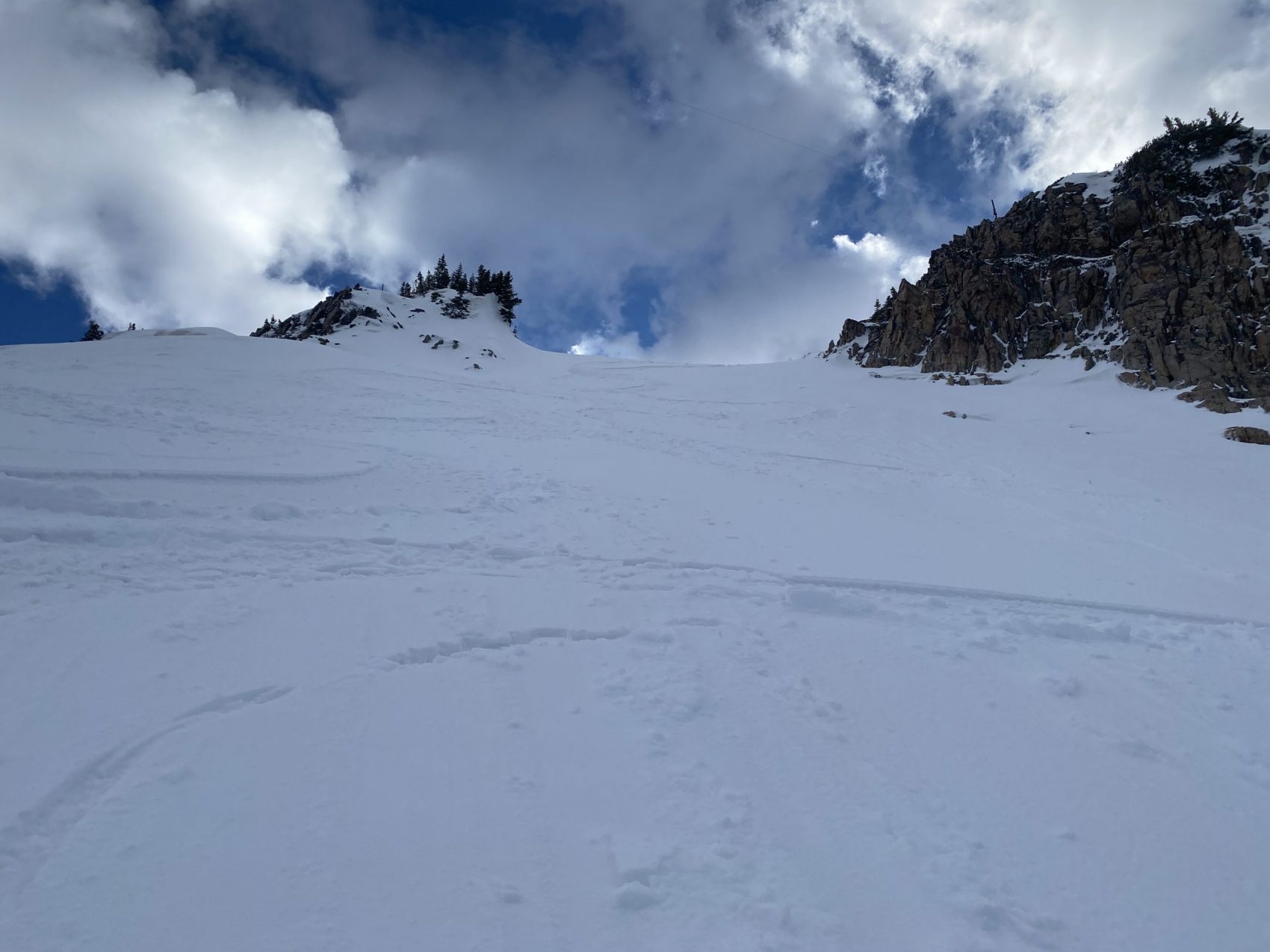 The descent was wonderful, with fresh snow depths ranging from 4-6″ top to bottom.
As we descended the rest of the mountain, the snow gradually became slushier and slushier until it was mashed potatoey and sloppy at the very bottom. Still awesome skiing because any slush that isn't slow is fun to ski. Overall, we enjoyed about 3,000 vertical feet of classic Colorado spring turns, pretty good for a Wednesday afternoon after school.
Avalanche Forecast
Weather Forecast
Snowpack
Photos