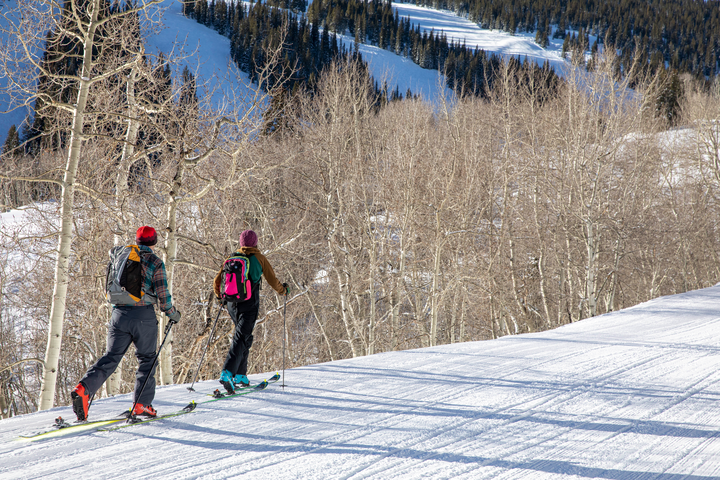 Last Sunday would have been closing day at all of Aspen's four ski resorts in Colorado. But coronavirus came along, and changed all that, forcing Colorado's Gov. Jared Polis to order the state's ski areas to close on March 15. But even after its early closing this season, Aspen kept their mountains' trails groomed for those willing to travel up the hill sans lifts to earn their turns.
Skico just announced that they will continue grooming at their ski resorts even though their original planned season ending-date was last Sunday, April 19. They will also "keep uphilling accessible (on Aspen Mountain) as long as it is safely possible," according to a report by Katie Ertl, Skico senior vice president of mountain operations.
According to Skico:
The entire road will eventually be opened to provide access for construction projects on the Sundeck and an expanded snowmaking system at the mountaintop of Aspen Mountain.

At Buttermilk and Tiehack, Skico will continue grooming until the lower slopes melt out to the point where maintenance cannot continue. They will clear the roads where needed for water runoff.

At Snowmass, grooming will be focused on the east side of the mountain.

At Aspen Highlands, limited grooming will continue.
"Despite some limited grooming, please continue to treat the mountains like you would the backcountry," Ertl wrote in her report.
Aspen Snowmass Ski Resort's uphill travel guidelines are:
"Uphill traffic may be restricted due to avalanche mitigation efforts or ski area construction and maintenance activities. As with downhill traffic, uphill traffic must obey all on-mountain signage — including closed runs — and rope lines. Dogs are prohibited between 7:45 AM – 4:45 PM at Snowmass during the ski season." —
Skico will also still be 'quietly' honoring season pass holders who have skied over 100 days at their mountains this season by providing them with '100-day' pins as they do during a regular season. According to the Aspen Daily News, Aspen Skiing Co. will acknowledge locals who hit triple digits via their own manpower in spite of the number of scans on their ski pass, SkiCo vice president of communications Jeff Hanle said Monday.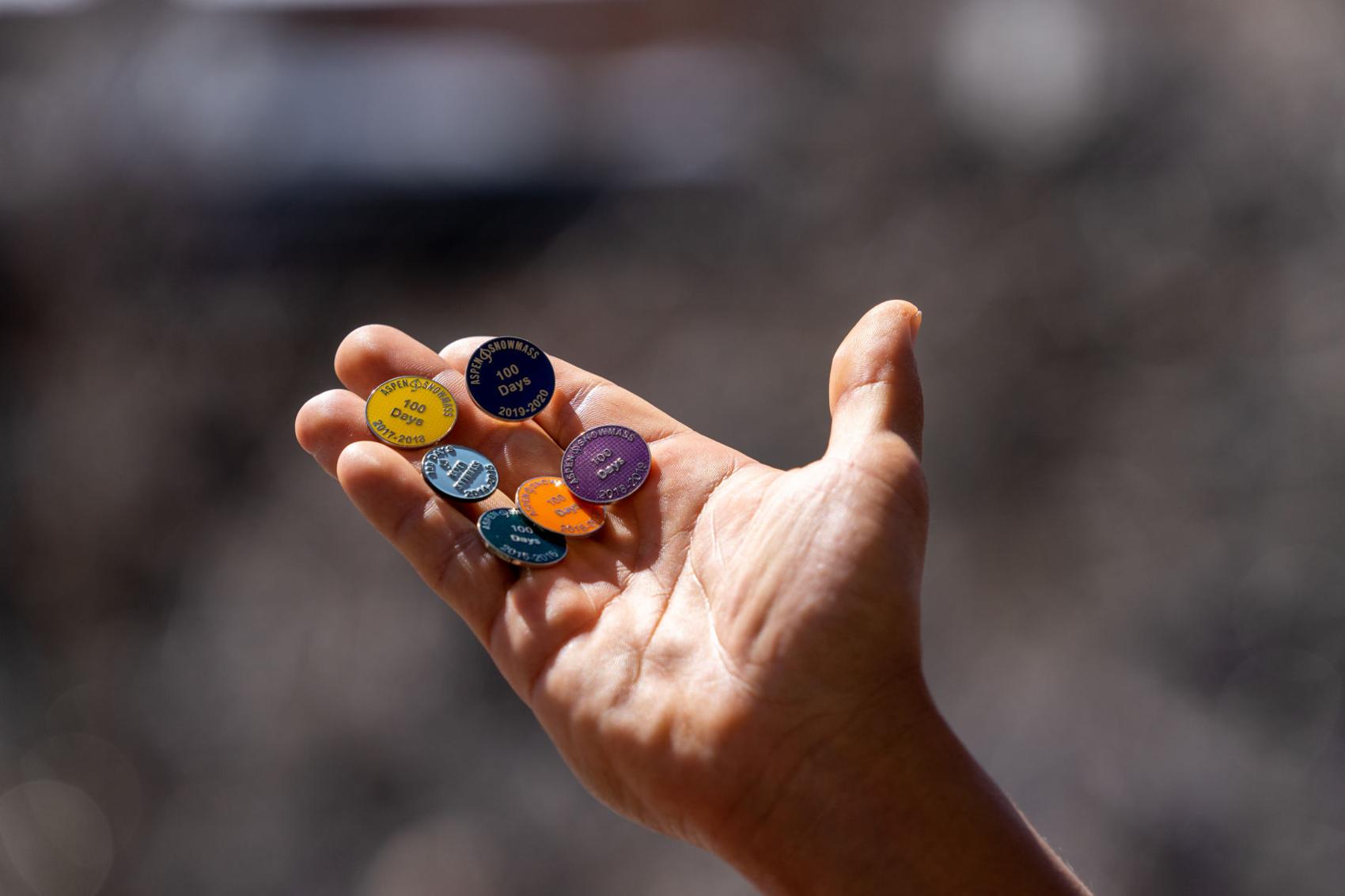 Aspen Skiing Co. is not actively promoting uphill movement nor the commemoration of 100 days post-resort closure, but they aren't discouraging it either. They recognize that skiing is a way of life for many of the individuals who call one of their four mountains home and that they cannot prevent them from skiing. Instead, Skico. is advising for people still earning their turns to practice responsible behavior, per the latest social distancing rules, to be at least 6 feet apart and in the company of four or less people.
If you must recreate in the backcountry during the coronavirus crisis, please follow these guidelines: