The Australian ski resort of Selwyn, NSW, is slated to reopen on June 10, 2023, more than three years after the resort was obliterated in bushfires in January 2020. The resort was planning to open last year in June 2022, but Covid-19-related material shortages and early snowfall made it impossible for the resort to be finished in time.
Selwyn Snow Resort is a small family-owned and operated snow resort in the New South Wales (NSW) Snowy Mountains, about five hours southwest of Sydney. The resort covers 110 acres of skiable area, serviced by eight lifts. It is popular with beginners, and 88% of slopes are rated easy. However, the resort also offers a Racecourse Run, a Terrain Park, 25 miles of cross-country skiing, and a Toboggan Park.
On January 4, 2020, the small Australian resort was burned to the ground after bushfires swept through the Kosciuszko National Park. The resorts of Thredbo and Perisher were also under imminent threat, but a change in wind spared those two resorts. Selwyn Snow Resort, however, was not so lucky and suffered significant fire damage during what is referred to in Australia as the 'Black Summer.'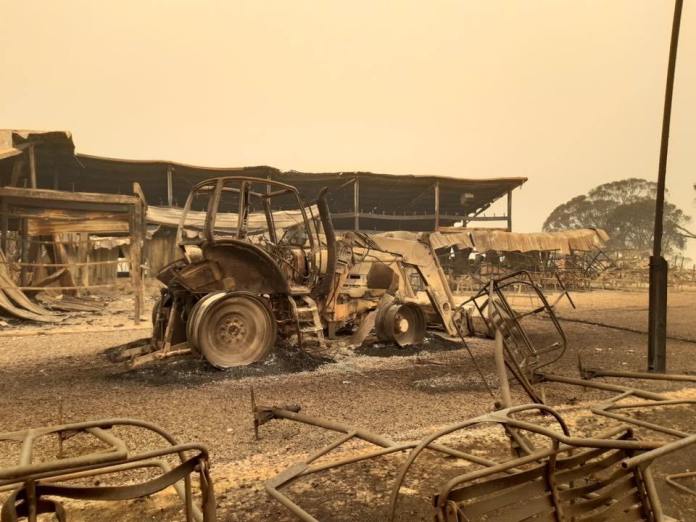 Blyton Group, the owner and operator of Selwyn Snow Resort, purchased the small family resort in 2016. The family company also owns Charlotte's Pass near Perisher. Following the NSW Government's announcement that an agreement has been reached on a new 40-year lease for Selwyn Snow Resort, the Blyton Group invested significantly to rebuild Selwyn Snow Resort. [Note: Australian ski resorts are all located in National and State Parks and are, as such, leased from the government]
Visitors to Selwyn Snow Resort will see a transformed resort. The new resort's 'Selwyn Centre' will house all guest facilities and services in one building. The new Selwyn Centre will house an expanded Ski & Snowboard Hire, enhanced food and drink offerings, and improved toilet amenities.
"With the long term future of Selwyn secured and construction underway, we look forward to the community being able to experience the new and improved Selwyn in Winter 2023. We remain fully focused on the rebuild and are excited for the future of the resort."
Kevin James Blyton, Chairman of the Blyton Group
Selwyn Snow Resort will be the first snow resort in the Southern Hemisphere to use brand new TT10 snow machines by TechnoAlpin, which — thanks to their next-generation technology — will enable snowmaking at temperatures more than two degrees warmer than the previous system.