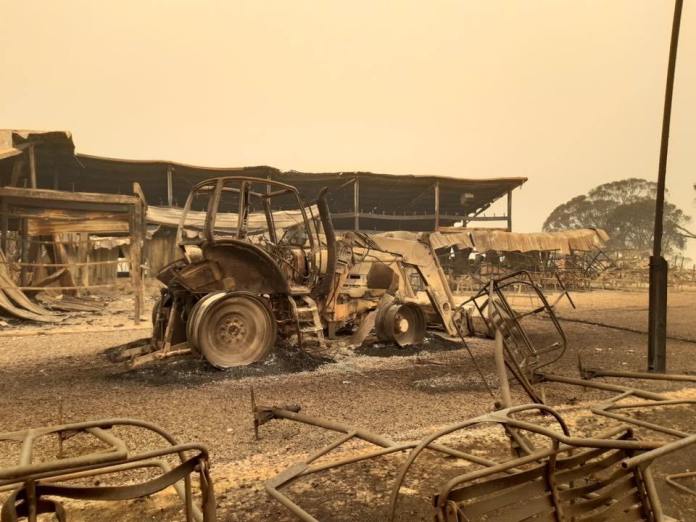 As winds increase and temperatures remain high, wildfires in Australia are expected to worsen towards the end of the week, threatening even more ski areas.
Selwyn Ski Resort, in New South Wales, reported earlier this week that the resort had been destroyed by the fires, and now a mandatory evacuation order has been put in place for Falls Creek in Victoria. Mt. Hotham residents have also been advised to 'leave now'. Victoria, where three people have been killed in the fires, has declared a 'state of disaster'.
"A roadblock will be in place closing the Bogong High Plains Rd from Mount Beauty to Falls Creek from this time," Falls Creek said. "Non-essential personnel will not be permitted access to Falls Creek, this is effective immediately. All residents and stakeholders are strongly recommended to leave the resort by 5 pm at the latest. If you choose not to evacuate, emergency services may not be able to ensure your safety and you may lose the ability to leave."
There are currently 23 fires active across Victoria with approximately 1.2 million hectares burnt. 27 people have so far lost their lives in the fires, and most recent estimates claim that up to a BILLION animals have perished in the blazes.
Aspen Skiing Co. has created an Australia Wildfire Relief Fund to assist and will match the first $12,500 in contributions, with proceeds going directly to the Australian Red Cross, according to a press release issued Wednesday. To donate to the fund now, visit aspensnowmass.com/ausrelief. The matching fund will be accepting donations until Australia Day — Jan. 26, 2020.
The Ikon Pass, which includes the Australian resorts of Thredbo and Mt Buller on its global lift pass, published the following statement.
"The Ikon Pass community is thinking of our friends in Australia as they face enormous challenges. Thredbo Resort in New South Wales and Mt Buller in Victoria have both been threatened by massive bushfires, and the danger continues. To help with firefighting and recovery efforts in their regions, Ikon Pass is supporting NSW Rural Fire Service and the Victoria Bushfire Appeal. Ikon Pass encourages our community to consider a donation to support and restore the mountains we all love."