Wow! This Facebook post shows the unbelievable death and destruction caused by the historic avalanche season in Colorado this year. A whole forest flattened and killed by the March snowfall and resulting slides.
Avalanche Destruction: Before and After

The first photo was taken in August of last year. Seven months later this entire grove was destroyed by a massive amount of March snow, and the avalanche that followed. The giant rock that was basically in the middle of the road didn't seem to have moved, but there's no longer a single aspen left standing in the immediate area.
Credit to photographer Michael Underwood for these stunning comparisons.
The photos are from Hinsdale County in CO, the most remote county in the lower 48 of the United States. Crews are still dealing with last winter's record snowfall in that area, working through 20-foot tall drifts of snow on County Road 20 and Engineer's Pass on Monday. The road is now open to the top of Engineer's Pass. County Road 20 is an east-west route that winds through the mountains west of Lake City.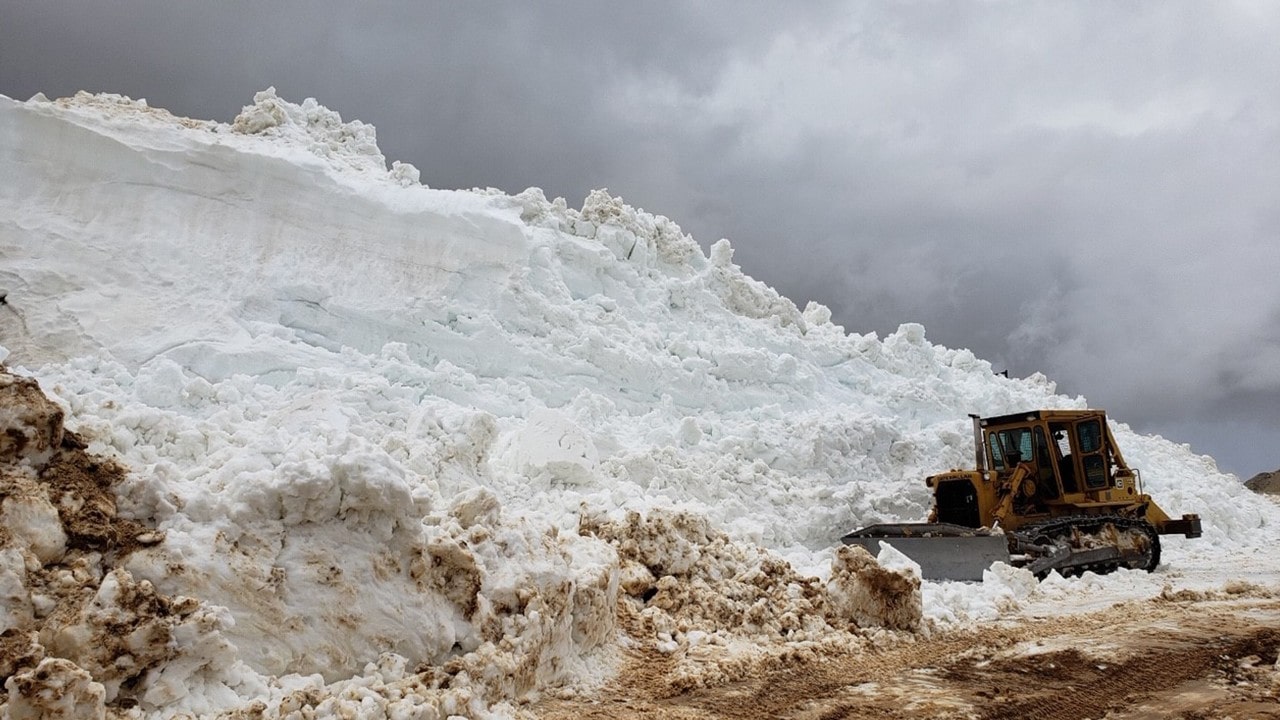 The road has been closed since the winter, and it typically opens in May. Tremendous amounts of snow prompted avalanche concerns in Lake City this winter, and then flooding concerns this spring. Luckily, devastating flooding didn't happen, and the county wants people to know that Lake City is open for business.