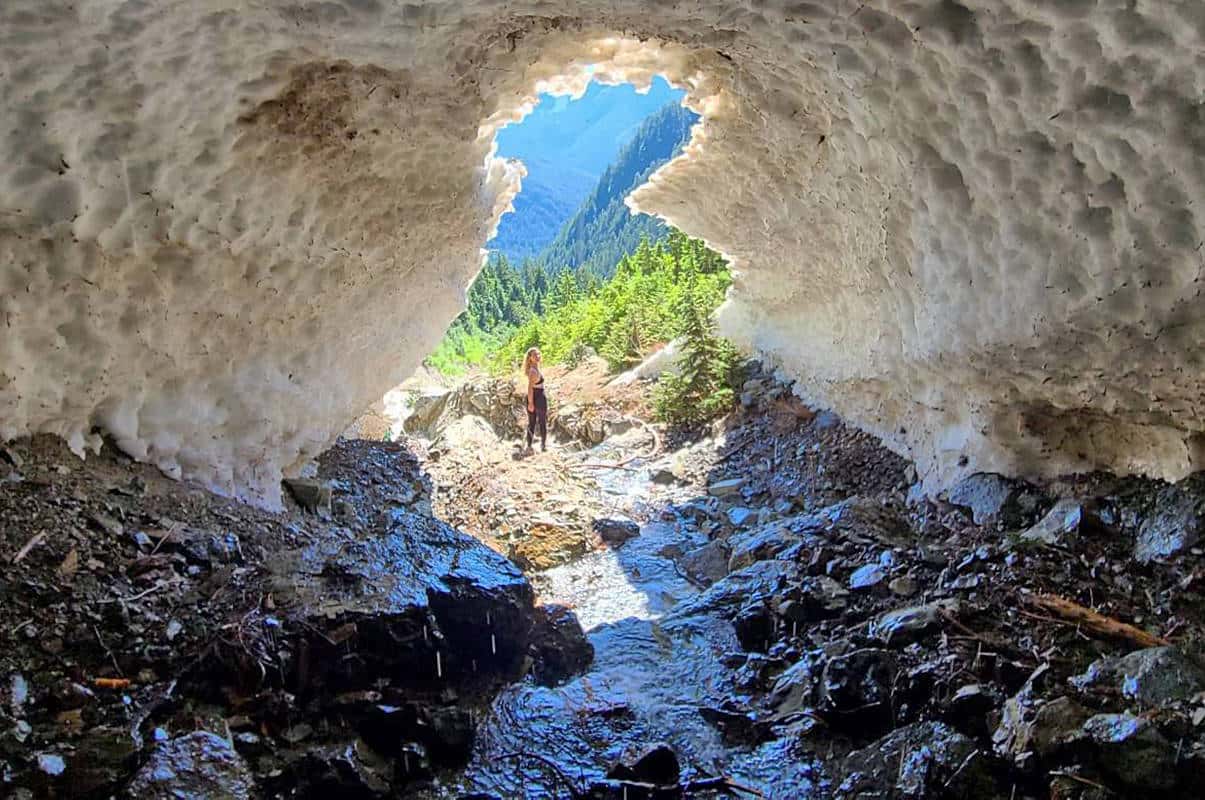 Three people were injured by an avalanche in a British Columbia park on Saturday and had to be airlifted out. A fourth person, who came to their rescue, suffered heat exhaustion and also had to be airlifted out.
The three were hiking near Evans Peak in Golden Ears Provincial park, where they visited a snow cave. The cave is a natural annual summer phenomenon, high enough for people to stand up in and walk through, and is not usually dangerous. However, the exceptional temperatures experienced in the PNW this last weekend caused ice to dislodge.
After starting early to avoid the heat the hikers were in the cave when there 'was a noise like thunder', reports the Abbotsford News, and an avalanche of large truck-sized pieces of ice came hurtling down on them.
"They were like ice trucks coming toward us at an alarming speed. We all thought we were going to die, and not make it out of there."

– one of the hikers told local media
All three hikers suffered injuries, from foot fractures to head injuries and gashes. The only one of the three still able to walk exited the cave to raise the alarm. A nearby group had a satellite communication device and were able to call for help.
Rescue was delayed due to heat-related issues with the helicopters, but by 7 pm the group had all been extricated. After being treated at a nearby hospital, all were released the same day.
Golden Ears Provincial Park is a Provincial park in British Columbia, Canada and is 555.9 square kilometres (214.6 sq mi). It is named after the prominent twin peaks which are commonly referred to as Golden Ears (Mount Blanshard) (elevation: 1,716 metres (5,630 ft)). The park's southern end is located on the northern edge of the district municipality of Maple Ridge on the north side of the Fraser River.
The park was originally part of Garibaldi Provincial Park (established 1927) but was split off as a separate park in 1967.