Brought to you by SCOTT Sports 
Beacon, check. Probe, check. Shovel, check. Touring partners, check and check. Safe snowpack with no red flags… check?
It has been unfortunate that the start of the 2020-2021 winter season has been riddled with avalanche activity and the news of multiple deaths in every major winter state. Is this just because we have more winter athletes spending time in the backcountry and away from the protected resorts? Is the snowpack more unstable than most seasons? Have we failed to educate winter enthusiasts about the dangers of traveling in avalanche terrain? Our best guesses can only assume it's likely a mixture of all these, but in no case can we assume things will just miraculously get better.
Here at SnowBrains along with SCOTT Sports, we want to remind our readers that having the proper gear to enter avalanche terrain isn't the only thing you'll need; a safe and proper snowpack with no red flags is just as important. Let's take a minute to review the five most common warning signs of high avalanche risk in the backcountry.
Red Flag #1: New or significant snow in the last 24 hours
90% of human triggered avalanches happen within the first 24 hours after a recent snowfall. New snow hasn't had enough time to bond or compact and is inherently dangerous until it does. By avoiding avalanche slopes within 24 hours of a recent storm you will drastically reduce your chances of creating or getting caught in a slide.
Red Flag #2: Recent avalanche activity
This one may seem obvious but in many cases is forgotten. Any evidence of recent activity such as debris and crown lines is an obvious sign that the snowpack is unstable. Make sure to observe the altitude and aspect of the avalanche to avoid any similar slopes while traveling back to safety. As a rule, always remember: if you see recent avalanche activity, the snow is unstable.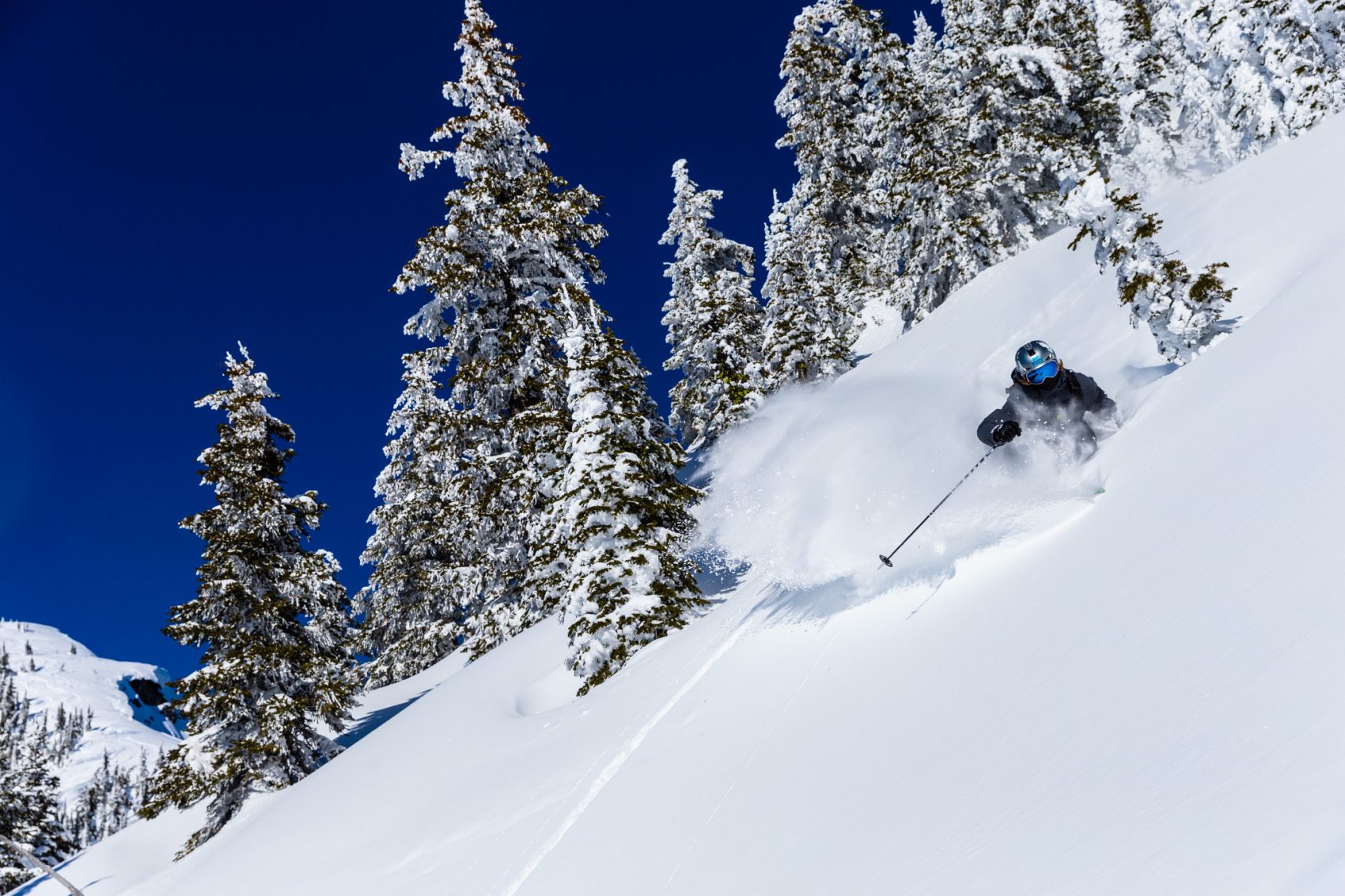 Red Flag #3: Strong winds or blowing snow
High winds that transport snow during or after a storm can create large and unstable wind slabs. Snow moved by the wind is compacted on the leeward or sheltered aspects of the terrain and becomes increasingly unstable. These heavy deposits are generally found at higher elevations just below peaks, ridges, and passes, and should be avoided anytime during or after a high wind event. If you see snow blowing and moving across the terrain, expect high avalanche danger.
Red Flag #4: Cracking, woomphing, or collapsing snow
While traveling in avalanche terrain always have your eyes and ears on the lookout for cracks, woomphing sounds, and the settling of snow. Cracking is a sign of wind slabs and can generally be found under your skis during travel and will "shoot" across the snowpack. A woomphing sound occurs when the snowpack itself collapses on a weak layer. Not only will you hear this but also you can feel the snow settle and collapse under your weight as your travel. If you see, hear or feel the snow acting unstable, it is.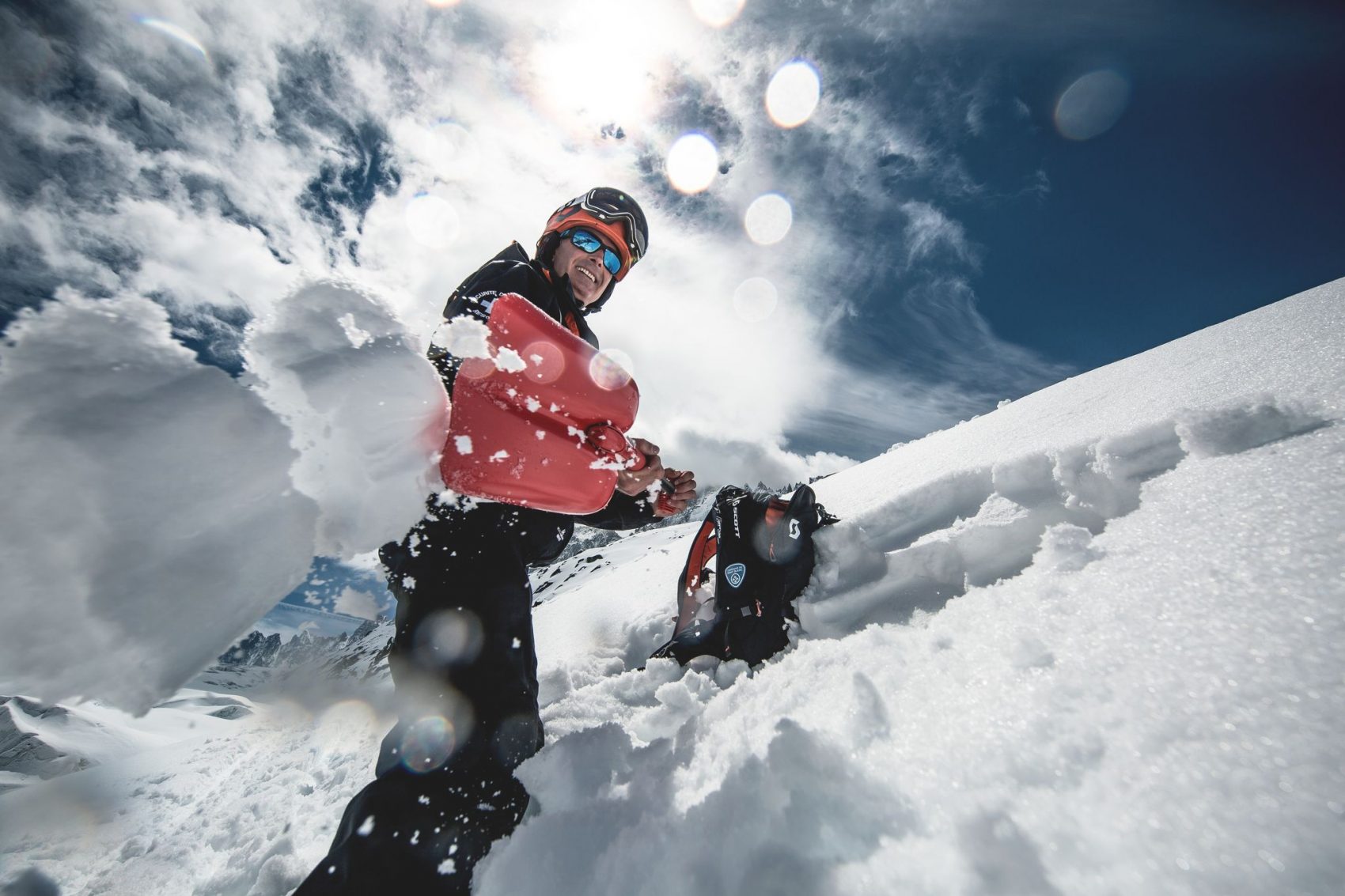 Red Flag #5: Rapid rise in temperature
Regardless of the starting temperature of the snow, any significant increase is dangerous as the snowpack doesn't have time to adjust to the temperature change. As the snowpack warms it becomes heavier and more mobile due to partial melting and increased lubrication creating a high risk for wet slide avalanches. Be on the lookout for rolling balls of snow and point releases as these are signs of a warming snowpack. Spring skiing can become very dangerous when the temperatures increase too quickly.
Always be on the lookout for these common red flags of avalanche activity to increase your chances of a safe trip into the backcountry. Don't forget to continually practice with your avalanche gear; use your beacons and perform rescues with friends, dig pits and evaluate snow whenever you can. Snowbrains and SCOTT Sports want you to enjoy a lifetime of skiing and snowboarding, be safe out there and have fun!
Make sure to visit www.scott-sports.com for more information on avalanche safety and avalanche products such as the Patrol E1 Avalanche Backpack