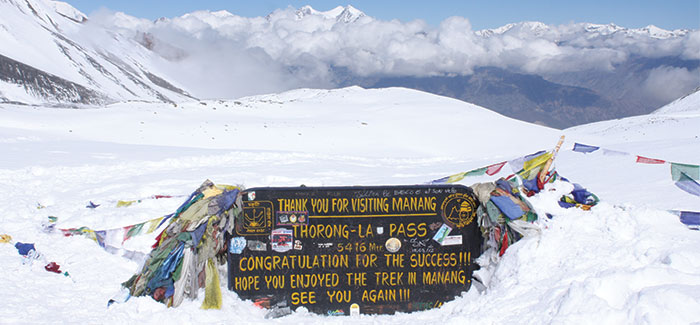 A severe snowstorm and avalanche has killed at least 22 hikers in Nepal Tuesday and many more are potentially missing.  The unseasonal snowstorm was caused by the enormous category-4 cyclone Hud-Hud that impacted Eastern India and slammed in the southern slopes of the Himalaya on Tuesday.
"We do not know how many are missing, but there is a possibility that there are people missing." – Shrestha, Indian army spokesman
12 hikers died on Tuesday when they got stuck out in the vicious snowstorm while traveling along the iconic 21-day Annapurna Circuit Trek.  Only 4 bodies have been recovered thus far:  two Poles, an Israeli, and a Nepali.  The powerful storm hit 17,770-foot Thorung La Pass in the Mustang district, the highest point of the trek, while the hikers were on the pass.
"Those who stayed back in lodges because of poor weather survived." – Shrestha, Indian army spokesman
Five more hikers – two Slovaks & three Nepalis – died on Tuesday when an avalanche struck them at the base of 26,795-foot Mount Dhaulagiri, the world's 7th highest peak.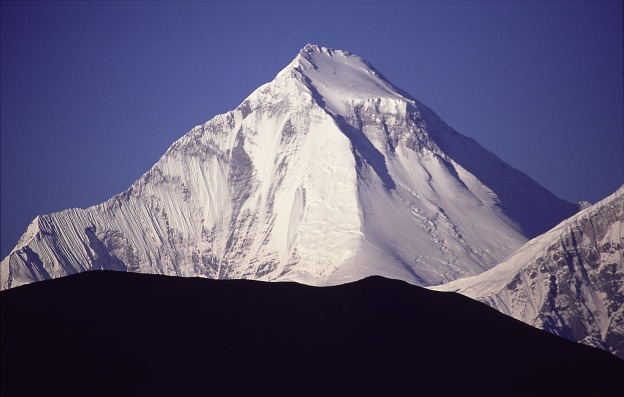 Five more trekkers – 4 Canadians and an Indian – died in the remote Manang district on Tuesday in the large snowstorm.  Their bodies were recovered on Wednesday.
38 hikers were rescued by Nepali rescue forces on the Annapurna Circuit Trek.  244 hikers made it over the 17,770-foot Thorung La Pass to safety in the village of Muktinath on Monday and Tuesday.  It's unknown how many trekkers began the hike.  This is why it is very possible that more hikers are still missing.
Exactly a year ago, on October 15th, 4 hikers were killed on the north side (China side) of Mt. Everest when an unseasonal snowstorm created an avalanche that destroyed their camp at 17,000-feet.
Last year, over 102,000 tourists visited Nepal for trekking and mountaineering.  Nepal is one of the most beautiful places on Earth.
In May 2014, an avalanche on Mt. Everest killed 16 Sherpas and lead to the cancelation of the Everest climbing season from the Nepali side of the mountain.  This was the worst disaster in Everest history.