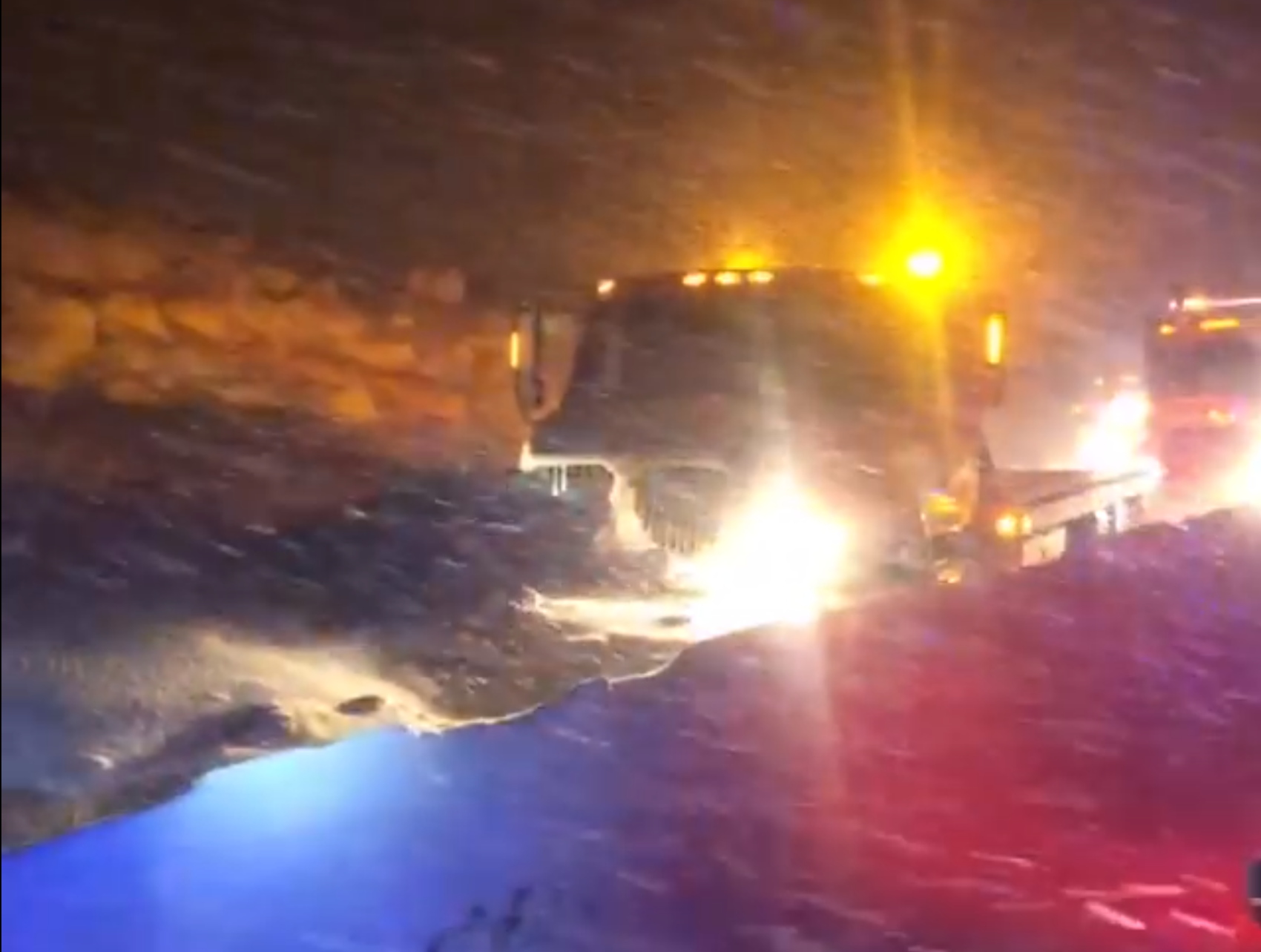 According to the Colorado Department of Transportation, an avalanche has forced the closure of Vail Pass on I-70 in Colorado. 
The avalanche buried the westbound lane on I-70 at Mile Marker 186 at 1:20am this morning.
Thankfully, no injuries were reported, despite the fact that a tow truck was caught in the slide.
An opening time can't be estimated at this time, as crews have to complete avalanche mitigation and then access the amount of snow that they have to remove. CDOT stated that crews would conduct avalanche mitigation on the Narrows of Vail Pass at daylight.
For updated information on the closure, check out the Colorado Department of Transportation here.
Press Release:
I-70 EB/WB closure UPDATE: Our Avalanche mitigation team will conduct a mission at the Narrows on Vail Pass beginning at daylight. We've had to push the WB closure point back to Exit 201 (Frisco) because Summit County Fire is working reports of a gas leak at Copper Mountain (Exit 195). EB closure point remains Vail exits.

CO 91 is not a viable alternate route any longer due to the closure at Exit 195 (Copper Mountain). CO 91 is currently closed.

US 24 is still open but you will not be able to access CO 91.

Why we can't provide you an ETO at this time…until the Avalanche mission is conducted we won't have a good idea of how much snow needs to be cleared. As soon as we hear from our team in the field we will update all of our channels. Stay tuned.