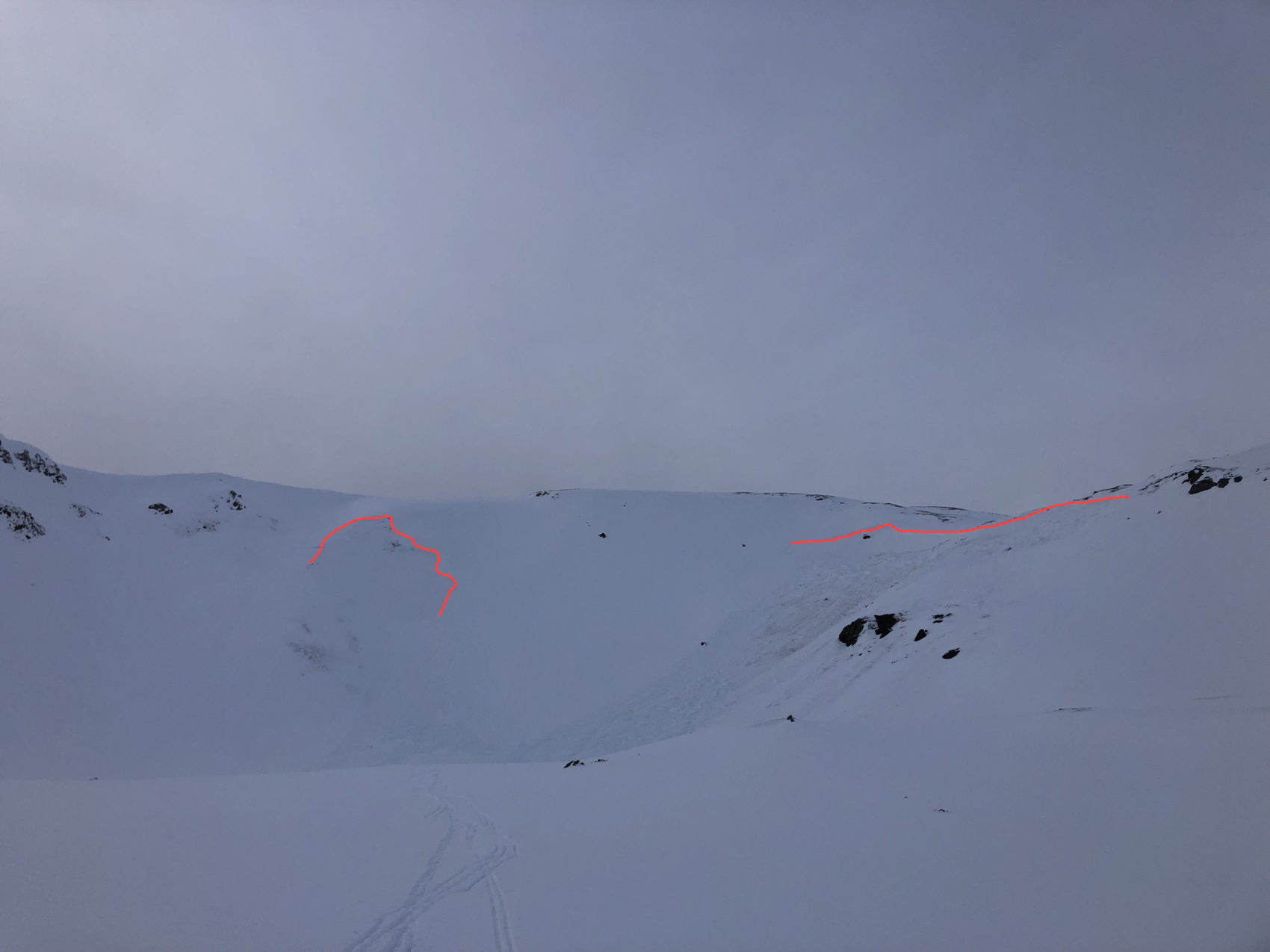 Avalanches across separate continents have claimed the lives of 7 people over the last few days. Heavy snowfall across areas of North America and Europe have led to unstable snowpack and high avalanche risks.
One skier died in an avalanche in the San Juan Mountains in southwest Colorado, reports the Denver Post, Colorado's first avalanche fatality of the season. Ouray County Sheriff Dominic Mattivi said the victim was part of a group of five skiers that was skiing on Red Mountain Pass in the backcountry when the avalanche occurred Saturday. The other four skiers were rescued.
For skiers thinking about backcountry trails on Monday, the Colorado Avalanche Information Center expects an incoming storm to raise the avalanche danger in several areas, including Aspen, Gunnison, Grand Mesa, and the San Juan mountains.
As of Saturday night, the avalanche warning was moderate — two out of five on the CAIC scale — for the Front Range, Vail and Summit County and the southern mountains. Avalanche warnings could be raised to the third level — or "considerable" — by Sunday afternoon as snow piles up.
A 35-year-old Choteau man died after being caught in an avalanche near Choteau, MT on Saturday afternoon, reports the Great Falls Tribune. According to Teton County Sheriff Keith Van Setten, the department received a call at 4:07 pm that a member of a snowmobile party was lost in the incident, which occurred at Waldron Creek.
The victim was not wearing an avalanche beacon or transceiver at the time of the incident. 
Van Setten said if the man had been wearing a beacon or transceiver, "there's a very good chance he could have been rescued by (those in his party)."
Emergency personnel recovered the man and performed CPR and rescue breathing until Mercy Flight arrived and transported him to Benefis Teton County Medical Center, where he died from his injuries. The name of the man has been withheld until relatives can be notified. An investigation is ongoing.
"Anyone who snowmobiles, snowshoes, or skis in avalanche county should wear a beacon or a transceiver," Van Setten added. "And everyone in your party should carry the tools necessary to effect a quick rescue in the event of an avalanche."
An avalanche near Pemberton, BC, buried and claimed the life of a skier, police told CTV News. Mounties said they were told an emergency beacon had been activated in a backcountry area near Pebble Creek Thursday. A group of skiers used their own beacons to locate the man trapped beneath the snow and dug to him, but he had already died.
The man has not been publicly identified, but Whistler RCMP told CTV News he was a 42-year-old from Squamish. In a statement Friday, Whistler RCMP said the Pemberton Search and Rescue team had been contacted to assist in reaching the victim. However, due to weather conditions and flying restrictions, the group could not be reached until Friday morning. Some of the skiers spent the night in a nearby cabin.
Officers said it appeared the group of skiers was experienced and properly equipped to be in the backcountry. But they issued a reminder to others thinking of heading to similar areas to carry proper equipment, be aware of local conditions and avalanche risk, and ensure someone is aware of their location and plan.
News of the death came a day after rescuers further south warned the public of "extreme" danger due to avalanche. Some chairlifts at BC ski hills, including about half of those at Whistler Blackcomb, were closed Thursday because of the conditions. On Friday, Avalanche Canada rated the risk of avalanche for the Whistler area as "high" for alpine and treeline elevations.
"Heavy snowfall and high wind are producing touchy storm slabs. Give the snowpack time to stabilize," it advised.
Over in Europe, separate avalanches in Switzerland took the lives of two men and seriously injured three others, reports The Local.
The men, 56 and 31, were caught in avalanches and, despite being rescued, succumbed to injuries and later died in hospital. The 56-year-old was skiing with a companion in Flumserberg, a popular ski destination in canton St Gallen (East Switzerland), on Thursday when a snow slab came loose and engulfed him. The man was rescued, then transported by helicopter to a hospital where he died. His companion was unhurt.
The 31-year-old snowboarder was carried away by an avalanche in Davos, Canton Graubünden in southeast Switzerland, on Thursday. His group managed to dig him out of the snow but he also passed away in hospital, according to a police press release.
A second avalanche in the Davos region later on the same day left another person with a broken thigh bone. Both Davos and Flumerberg are regarded as areas with a high risk of dangerous avalanches at the present time.
Authorities in Canton Uri also reported avalanches on Thursday. A 55-year-old man escaped without injury while a 43-year-old woman was flown to a hospital. Heavy storms before Christmas are believed to have played a role in the avalanches.
A 20-year-old female skier died in an avalanche Saturday on Mount Teisen, near the Austrian border, German police said. The woman's five companions were unharmed.
Public broadcaster ORF reported that a 26-year-old man died Sunday in Austria after being struck by an avalanche while skiing near the town of Schoppernau. Authorities in Austria closed some roads and train lines because of avalanche risks, while airports in the region have seen delays as workers struggled to clear a large amount of fresh snow and de-ice planes.
Hundreds of passengers were stuck for hours on a train early Sunday after a snow-laden tree crashed onto the tracks near Kitzbuehel, Austria. About 14,000 households were temporarily left without electricity in northern Austria because of damage to power lines.
ORF reported that about 600 residents and tourists were still stuck in the Austrian village of Soelktal following a road closure, reports IOL. An Austrian army helicopter managed to drop some supplies there on Sunday. Officials in the nearby Salzburg region described the situation as "very precarious," noting that large avalanches could be triggered spontaneously. Heavy snow is still in the forecast for the beginning of the week.