Summer hit B.C. hard and early this year.  With warmer temperatures and below average snowfall, this year's snowpack is looking meager.  The provincial snowfall average was only 53% of normal this year- which is the lowest level since 1980 when record-keeping began.  
Hydrologist Tobi Gardner of the River Forecast Center comments on the snowpack, "Basically the North just didn't get a lot of snow this year…Province-wide, it's been a warm winter and a very warm spring….that really chewed away at the snowpack through April."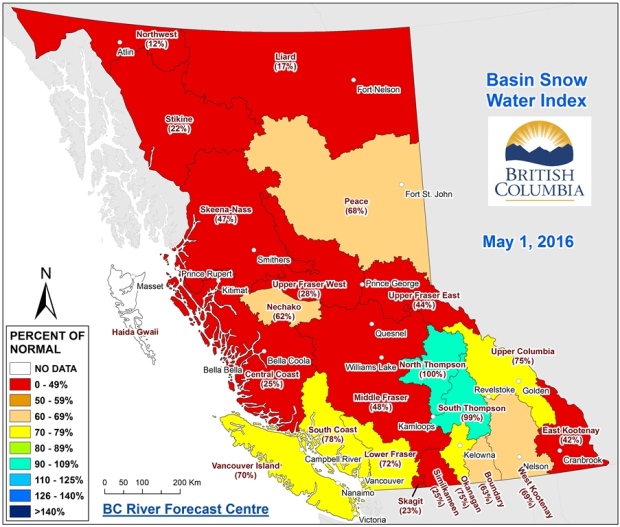 If this dry weather continues, B.C. might be en route to a drought this summer combined with a high danger for forest fire.  Current weather suggests that cooler, wetter weather is on the way for the next few weeks.