After researching this place, I just may have to reconsider my plans for the upcoming season.
Now, after three years of near-empty crowds and isolation from international tourism, Japan's #1 snow mountain, Niseko United Ski Resort (NUSR) is finally planning to reopen for the upcoming 2022-23 season. With a tentative date scheduled for December 2, 2022, and lasting until May 5, 2023 – weather permitting, NUSR is back and ready for action. They are so excited about the prospect of reopening they even started an official countdown! (Yes, they are really that stoked!!)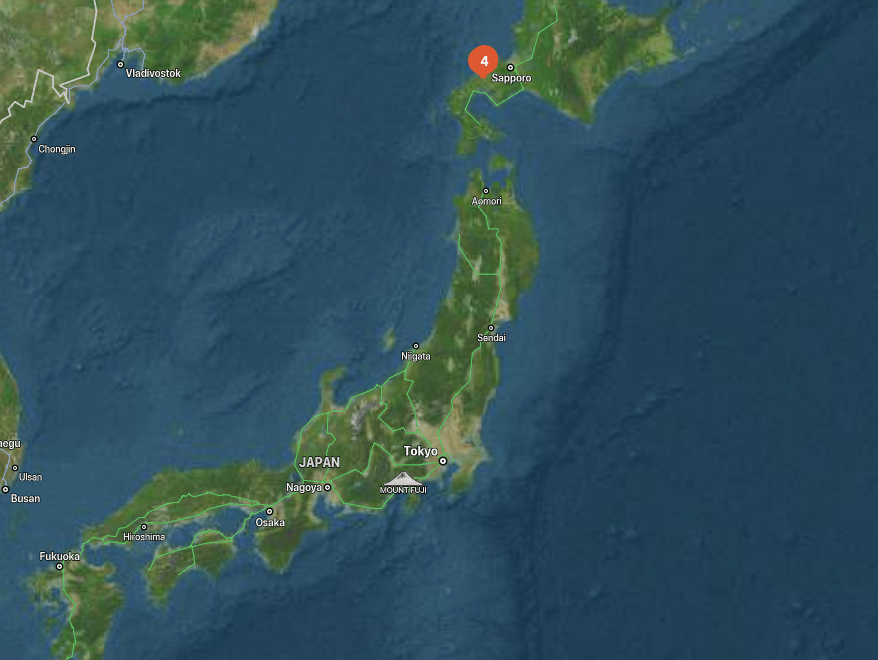 Niseko United Ski Resort is located just 2.5 hours southwest of Sapporo in the far northern Hokkaido region of Japan. Situated next to majestic Mt. Yotei, NUSR offers world-class snow that is consistent and often deep, averaging over 580 inches annually.  NUSR is a single massive resort that actually it's comprised of four smaller interlinked resorts; Niseko Village, Grand Hirafu, Hanazoo, and An'nupuri.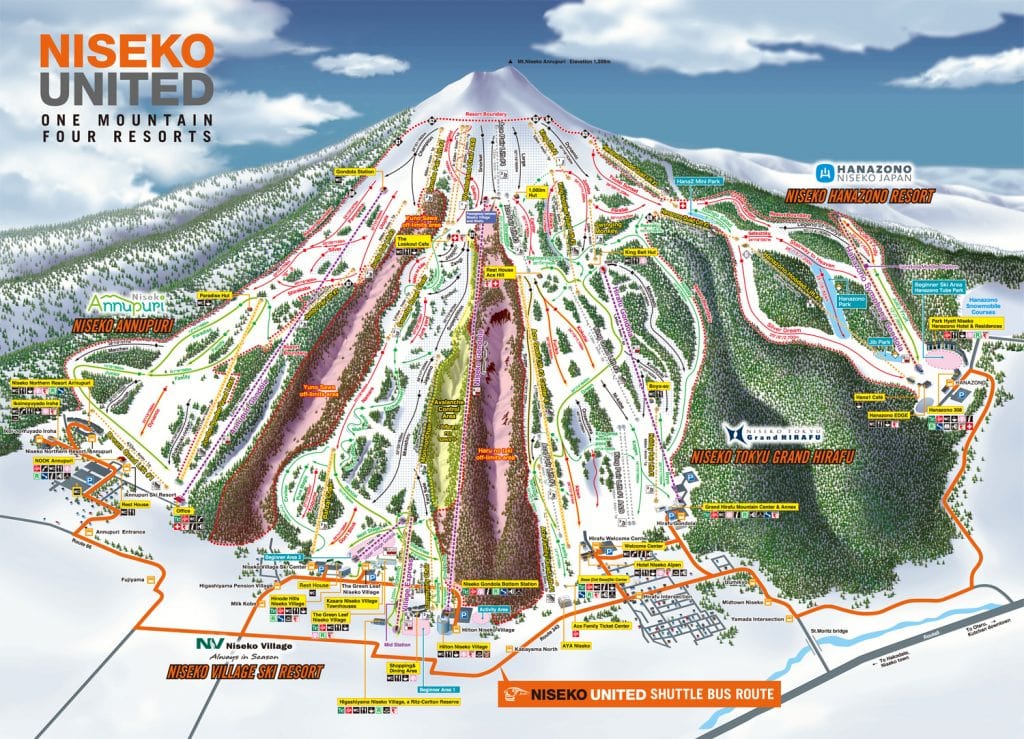 With a vertical drop of more than 3,080 feet and over 800 skiable acres including 81 runs, nine different terrain parks, five air trams, and more than 25 chairlifts, it seems NUSR offers a little bit of something for everyone.
And that's just the start. Niseko is also known for its exceptional customer service, not surprising given its Japanese heritage. As one might expect, there is a vast range of dining choices available to both the hungry budget-conscious traveler as well as those with a more discerning palate. (Who's ready for a saké and sushi pairing?)
Local cafes, eateries, as well as traditional Japanese cuisine establishments are abundant and available. They even have a 2-star Michelin-rated French-Japanese fusion restaurant, Kamimura. It's clear there's no shortage of dining choices to go around.
After filling up with delicious food and drinks, you can rest your weary bones at any one of the hotels and rentals available in the area and can expect pleasant and tidy accommodations. Again, there are any number of finer accommodations available if desired. For instance, the ski-in/ski-out Sansui Niseko Hotel located in the Grand Hirafu Resort is just one of the many new hotels coming online during the pandemic.
Just like any other world-class ski mountain would offer, NUSR also boasts a lengthy list of winter activities that can help to 'extend and accentuate' your mountain access. They include (Credit: SkiJapan):
For those of you who are like me, and relatively new to the Japanese culture, let alone Japanese ski traditions, I found a wonderful twist on the post-ski, hot tub soak. Following in accordance and honoring an ancient Japanese tradition of bathing and relaxation is the practice of using the onsen or Japanese hot spring. It just so happens that Niseko is also known for its therapeutic onsens. Just be careful to follow the rules. They are not always obvious to most Westerners and are strictly enforced. You surely don't want to be "that dude or dudette."
That's probably enough with the food, dining, and resort profile for NUSR… now who's ready for some Ja-POW?!