A backcountry skier was buried in snow and found dead Saturday after an avalanche outside Fairview, UT on Friday where officials had warned of "considerable" avalanche danger, reports the Salt Lake Tribune. Michael Besendorfer, 26, of Nephi was found dead around noon after a search dog signaled to a spot in the snow, the Emery County Sheriff's Office confirmed.
The two men were skiing in a side canyon north of Electric Lake in Emery County on Friday afternoon when they climbed a ridgeline to ski down a steeper, northeast-facing slope, according to a report from the Utah Avalanche Center. The first man skied down, then moved out of sight of the slope to wait for Besendorfer. When Besendorfer didn't arrive at the bottom of the slope, the first skier doubled back to find his companion and came upon the site of the avalanche, did a quick search of the surface, and went for help, according to the report. The men were not wearing avalanche transceivers.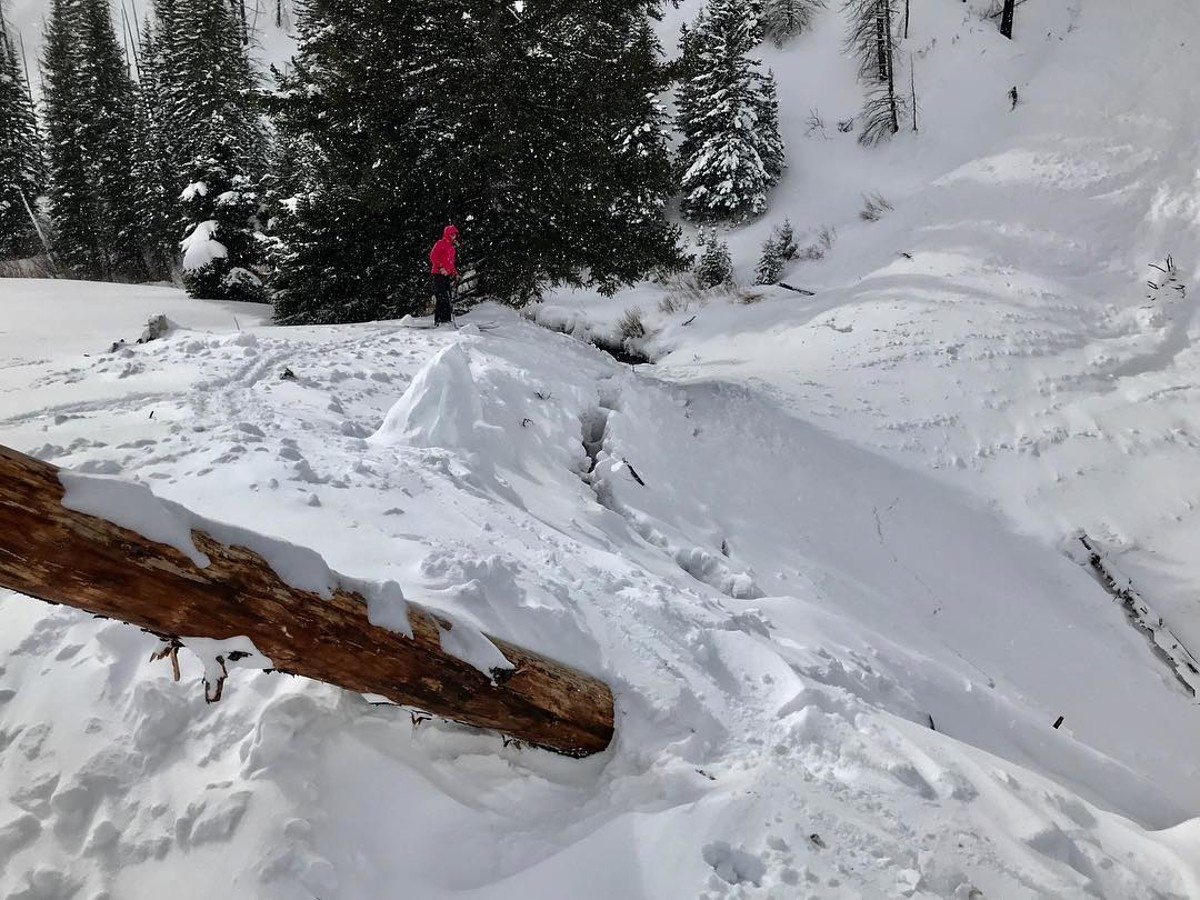 Search crews made it to the mountain by 8 pm and searched until midnight. Efforts resumed Saturday morning, with searchers looking by air, on snowmobiles and snowcats, and using timber sleds, skis and snowshoes, according to the Emery County Sheriff's Office. A search dog and handler were flown to the site to assist, and teams from Alta Ski Resort and Wasatch Back Country Rescue also joined. Lucy, the search dog, found him around noon.
According to the Utah Avalanche Center, Besendorfer is the first person killed in an avalanche in the state since 2016.
The Avalanche Center had warned of high avalanche danger for much of the state because of heavy snow from the weekend's winter storm. Officials predicted considerable avalanche danger — one step below high danger — Friday in the area where Besendorfer and his friend were skiing.
The avalanche was 500-feet wide and 3-feet deep. Bensendorfer's body was found about 500-feet below the crown of the slope, according to the avalanche center. No other people were injured.