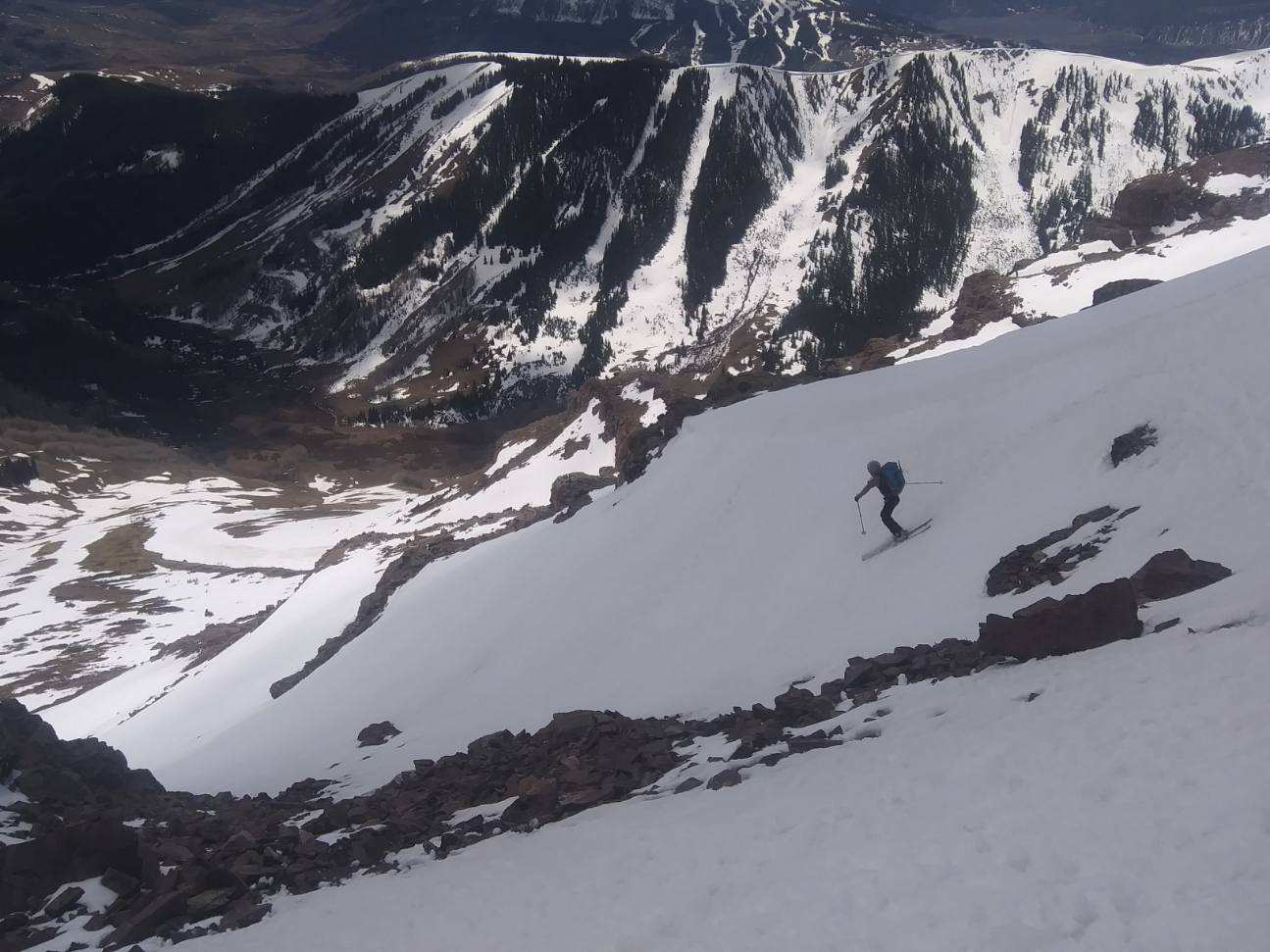 Brought to you by SCARPA Backcountry Week
In the midst of the COVID-19 Pandemic, there has been a massive influx of skiers entering the backcountry. With this, it is important to understand backcountry skiing etiquette. Remember, before you enter the backcountry, know before you go and get an avalanche education.
DO – Practice Leave No Trace Principles
The seven Leave No Trace (LNT) Principles are the best guidelines for backcountry etiquette—not just backcountry skiing. Follow LNT principles year-round in the backcountry—they will help keep our wild areas wild! The LNT principles are a great starting point to becoming conscious of your impacts in the backcountry. 
DON'T – Bootpack (or snowshoe) the Skin Track!
When you are skinning a common area, there is almost always a skin track already set. Many of these common areas are inviting for first-time backcountry skiers or snowshoers. Regardless of how inviting the skin track is to walk on, find another spot to walk up. The holes left in the skin track make it more difficult for the next person on skis.
DO – Fill in Your Pit!
Digging pits is an essential part of making informed decisions while backcountry skiing. In deep snowpacks, you may be left with a hole in the snow 8 feet deep. This is a hazard for other skiers as they may fall into it. So please, fill in and collapse your pit when you are done analyzing the snowpack. 
DON'T – Ruin the Snow for Others
We all love to get our wide-open and untouched powder turns. Before you set a skin track, think about how it may affect someone else's untouched powder turns. It might not be the best idea to zig-zag across that open low-angle meadow and ruin the untouched feeling for someone else. Before dropping in, decide if stacking turns will help keep the snowless touched. 
DO – Be Mindful of Others' Positions
Traveling in popular backcountry areas means there will be other people traveling and you can put them at risk. Do not drop in on avalanche terrain when there is a party below, you may bury them—or worse. This is especially important this year since there has already been a drastic increase in the number of backcountry users. This also comes into play when crossing avalanche terrain. Cross slopes one at a time so if one person gets in an avalanche, the rest of the group can rescue.
DO – Get an Avalanche Education!
It is incumbent you have the proper education before entering the backcountry. Going without proper education is poor backcountry etiquette. It is recommended to take an introductory avalanche course through an accrediting organization prior to getting involved with backcountry skiing and snowboarding. This may be your AIARE Level 1 (American Institute for Avalanche Research and Education) or a similar course. These courses are typically a 3 day / 24-hour course that can be taken on a weekend. Level 1 Avalanche courses cover the fundamentals of making decisions in the backcountry,  traveling in avalanche terrain, identifying avalanche terrain, and avalanche companion rescue. Although these courses can be expensive, time-consuming, and difficult to understand, it is not worth your life or someone else's. It is selfish to go without research and education. So, get out there, encourage your friends to get certified, and have fun!
A Few More General Dos and Don'ts
As mentioned above with LNT Principles, dispose of waste properly! Do not pee in the skin track, nobody wants to see yellow snow.
Check the avalanche forecast! This may seem like a given, but it is always easy to think your tour partner did it. No matter what, always check the avalanche forecast even if everyone else in your party has.
Be nice! Say hello to your fellow backcountry skiers, pull your mask up, and wish them happy turns.
Keep the music and the party contained – if there is another group nearby, keep the volume off or low.
Slow is smooth, smooth is fast! Rushing can lead to mistakes. As Paul Petzoldt, the founder of NOLS says, "stop and smoke a cigarette." This means take a breath and relax which will help you from falling into heuristic traps and make good decisions regarding safety.