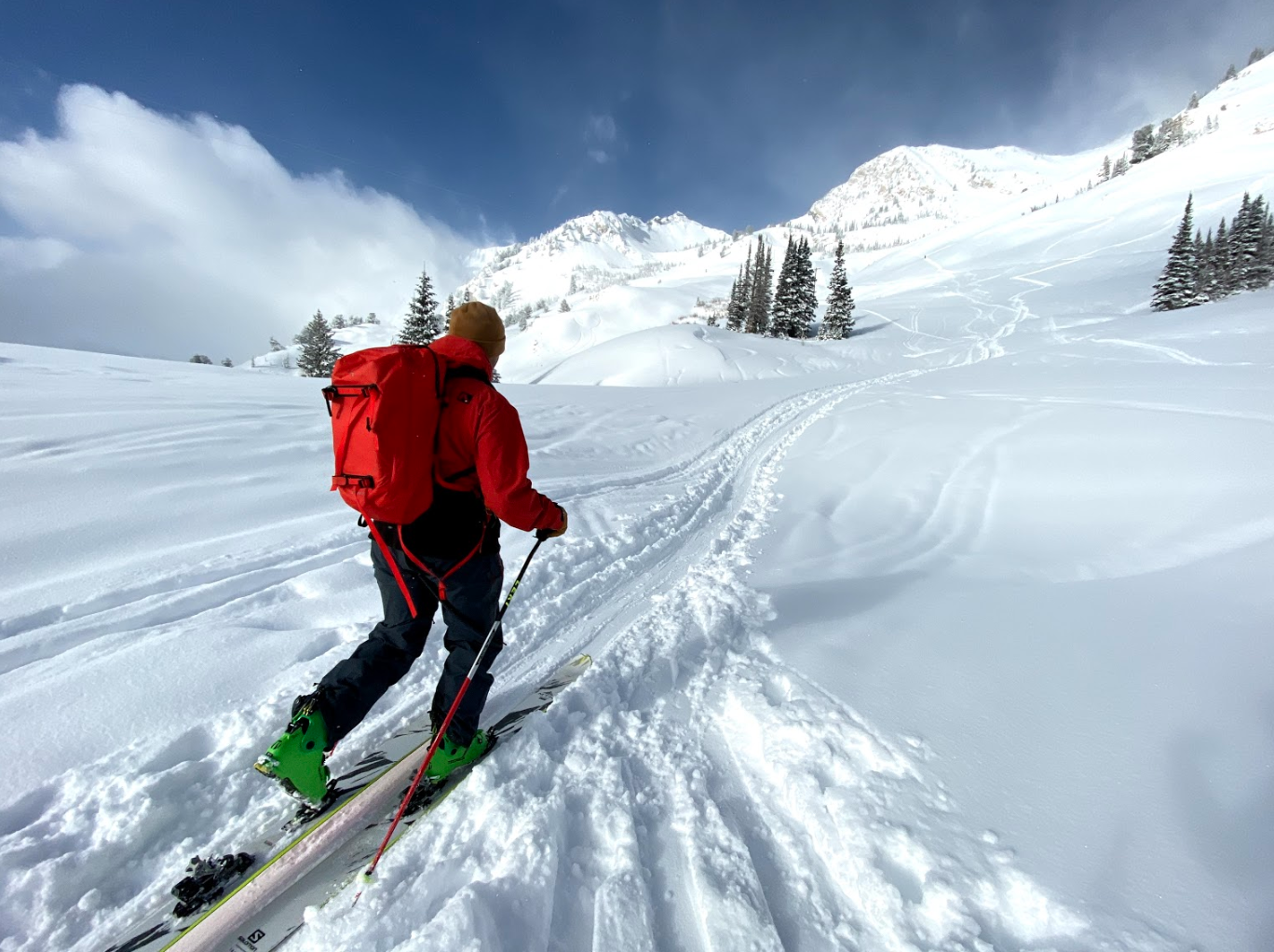 Brought to you by SCARPA Backcountry Week
In backcountry skiing, the biggest learning curve in the whole sport is arguably transitioning. Transitioning is where you switch from uphill touring (skinning) into downhill skiing mode. For many, this can be a somewhat lengthy and arduous process. However, with these simple tips and tricks, it does not have to be this way.
#1: Anticipate layering challenges before skinning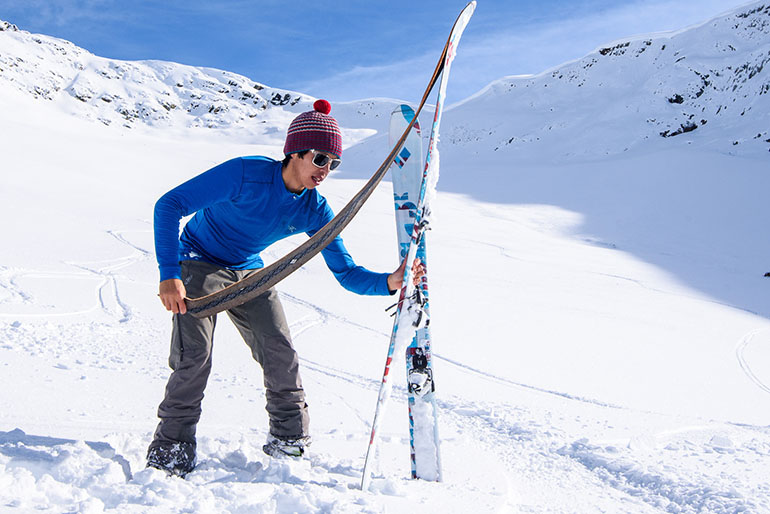 When you get to the trailhead and clip into your bindings to begin skinning, consider how quickly you will warm up. By starting with as few layers as realistically possible, you can cut down on unnecessary time on the skin track adjusting layers. Be bold, start cold! 😉
#2: Transitioning: layer up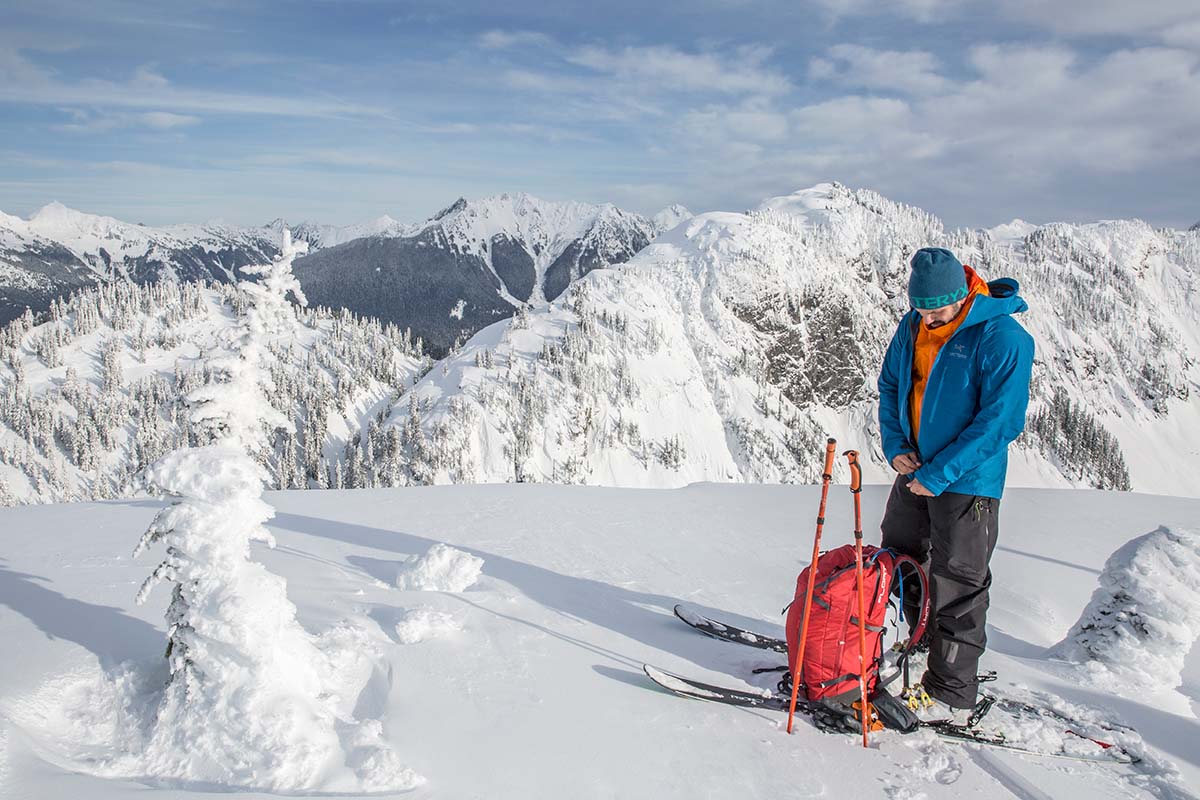 At the top of a long skin up, the absolute first thing you should do is put on a layer or two. When you're touring uphill, you're expending a lot of energy, and to stay cool, your body produces sweat. However, when transitioning and/or skiing downhill, your body has a lot less heat, and the sweat generated while traveling up the hill can freeze and pull heat away from you very quickly. This means that it's easy to get cold at the top of a slope, and adding a layer or two immediately can help prevent this.
#3: Never take both skis off at once
Before you switch to downhill skiing at the top of a slope, you need to change your bindings to ski mode and remove your skins. Many people take off their skis to do this. This is fine, although it is important to remember to only take one off at a time. Otherwise, you run the risk of post-holing deep into the snow, which certainly complicates your transitions.
#4: Store your skins in your jacket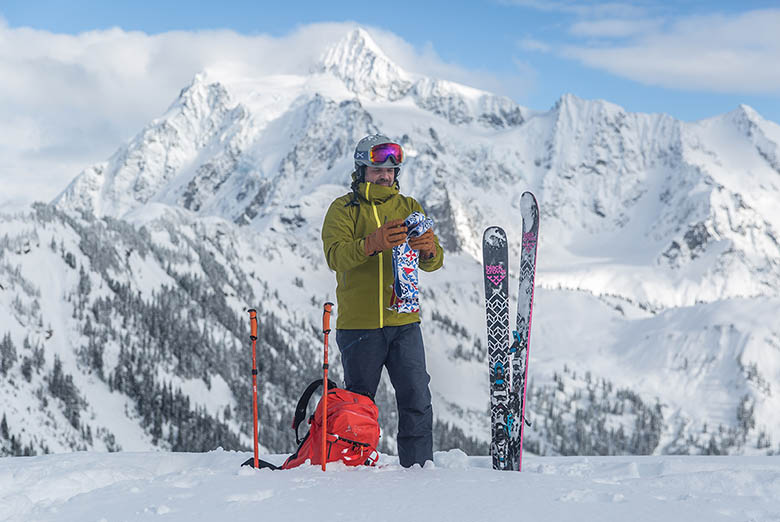 If you're doing short laps that are not a ton of vertical, consider storing your skins in your jacket during the descent. Not only does it make it easier to put your skins away (not having to open your backpack to insert them), but it also simplifies reapplying your skins to your skis for your next lap.
#5: Small drinks and snacks
Eating or drinking large amounts of food during exercise can cause cramping, so it's a good idea to snack and drink small. Just a few bites and sips every so often will keep you cruising at max speed.
#6: Slower pace > more breaks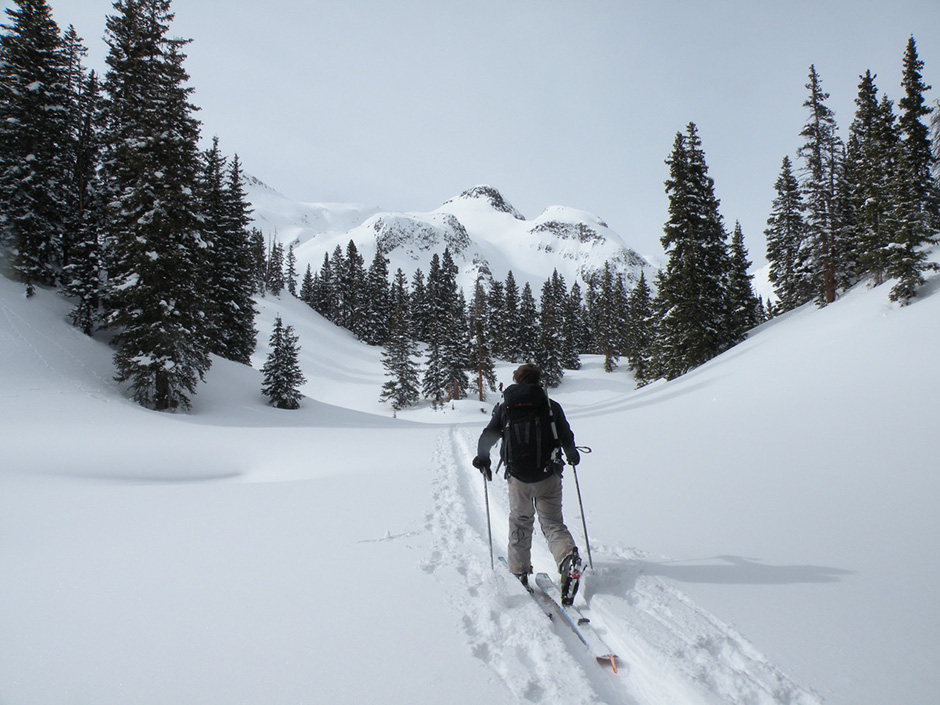 When skinning, you may be tempted to charge hard and go fast. As soon as you feel like you're hitting your stride, you may be wanting a break just as soon. Not only do breaks take time, but they can cause our muscles to "freeze up" and tighten, detracting from uphill performance. Instead, go at a pace that you feel like you could sustain for hours on end and take breaks of about 5 minutes per hour.