Report from August 10, 2022
Wednesday was our third bluebird powder day in a row here in Patagonia.
Well, it wasn't exactly bluebird all day.
The sun didn't show up until 1pm – before that it was foggy, cloudy, and socked in.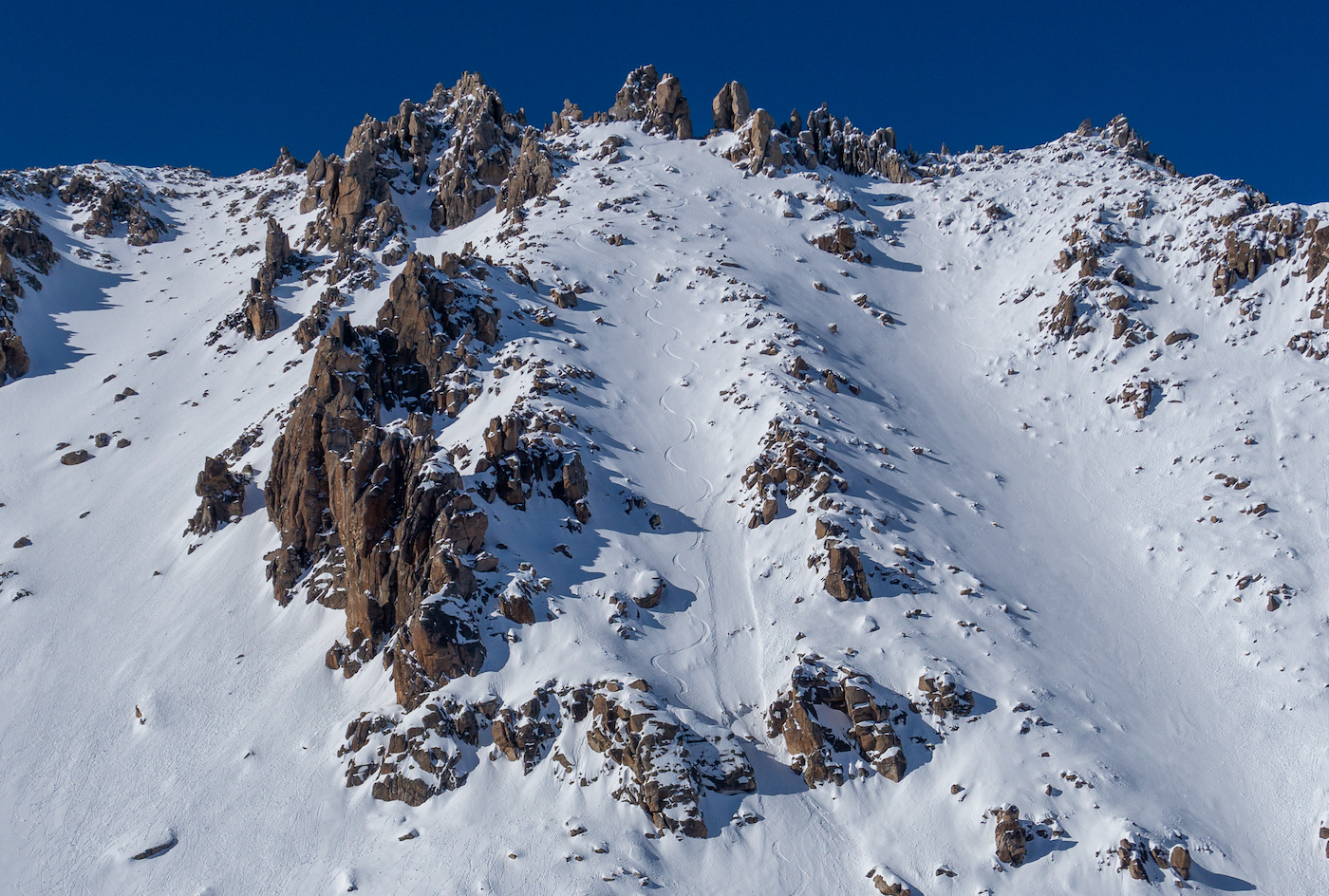 And yeah, it also wasn't exactly a powder day either…
Most of the snow had been cooked by Wednesday.
There was one very small window for success and it was on a line we'd never skied before.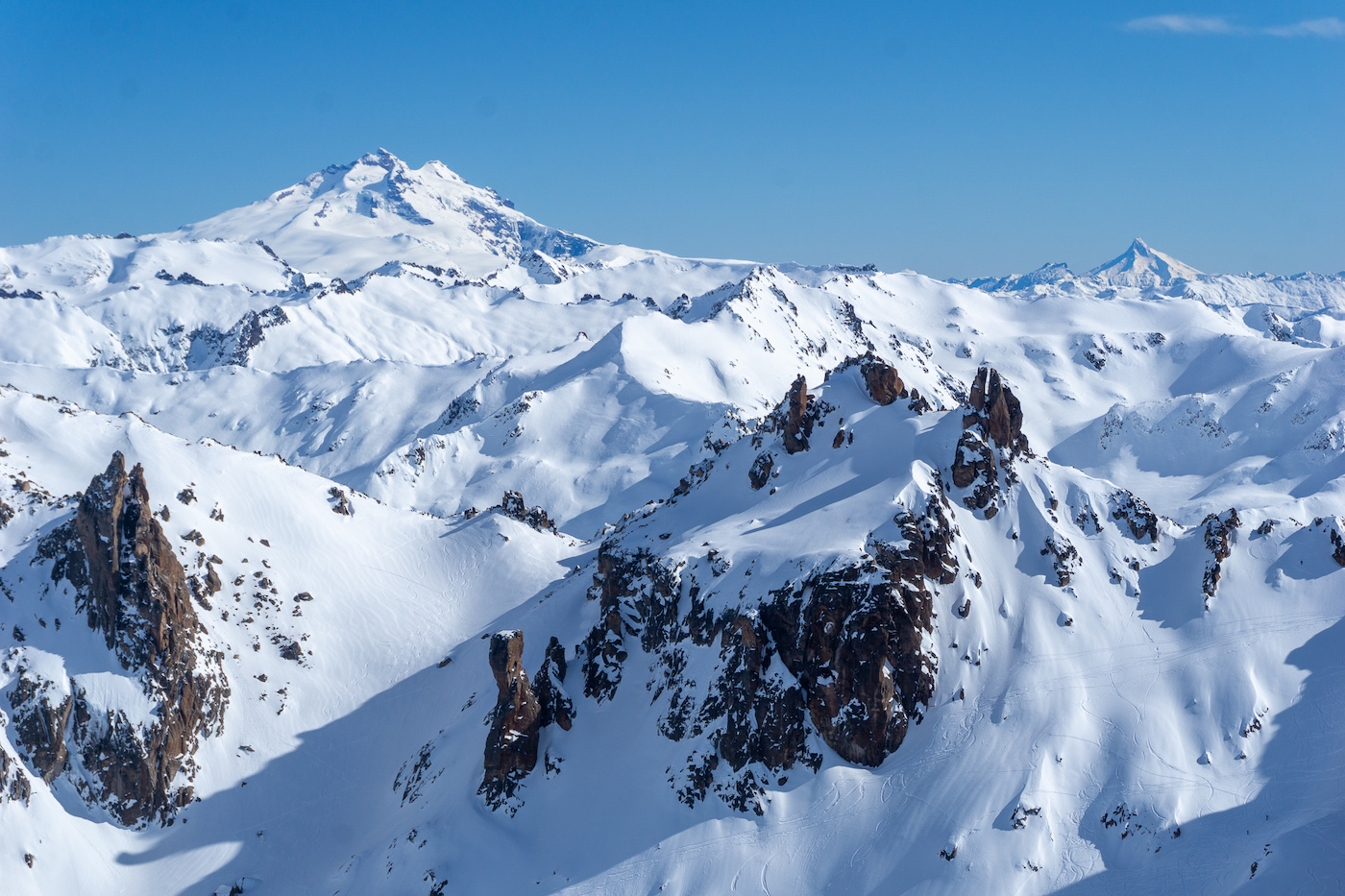 This line is usually all rock with very little snow, but this is a big snow year and it appeared fully filled in and ready to rock when we gawked at it on Tuesday.
The window:
Sun only hits this from 2:22pm – 4:34pm
It was cloudy all day but the forecast was for clearing starting at 1pm and lasting until sunset
This run is south facing and just might still have 'powder' snow left on it since it gets so little sun
It was a small window, but I decided to go for it.
I showed up late and worked my way up to the top of this line by about 2pm.
I lazed around a bit and checked all my gear waiting for more sun to bathe the chute.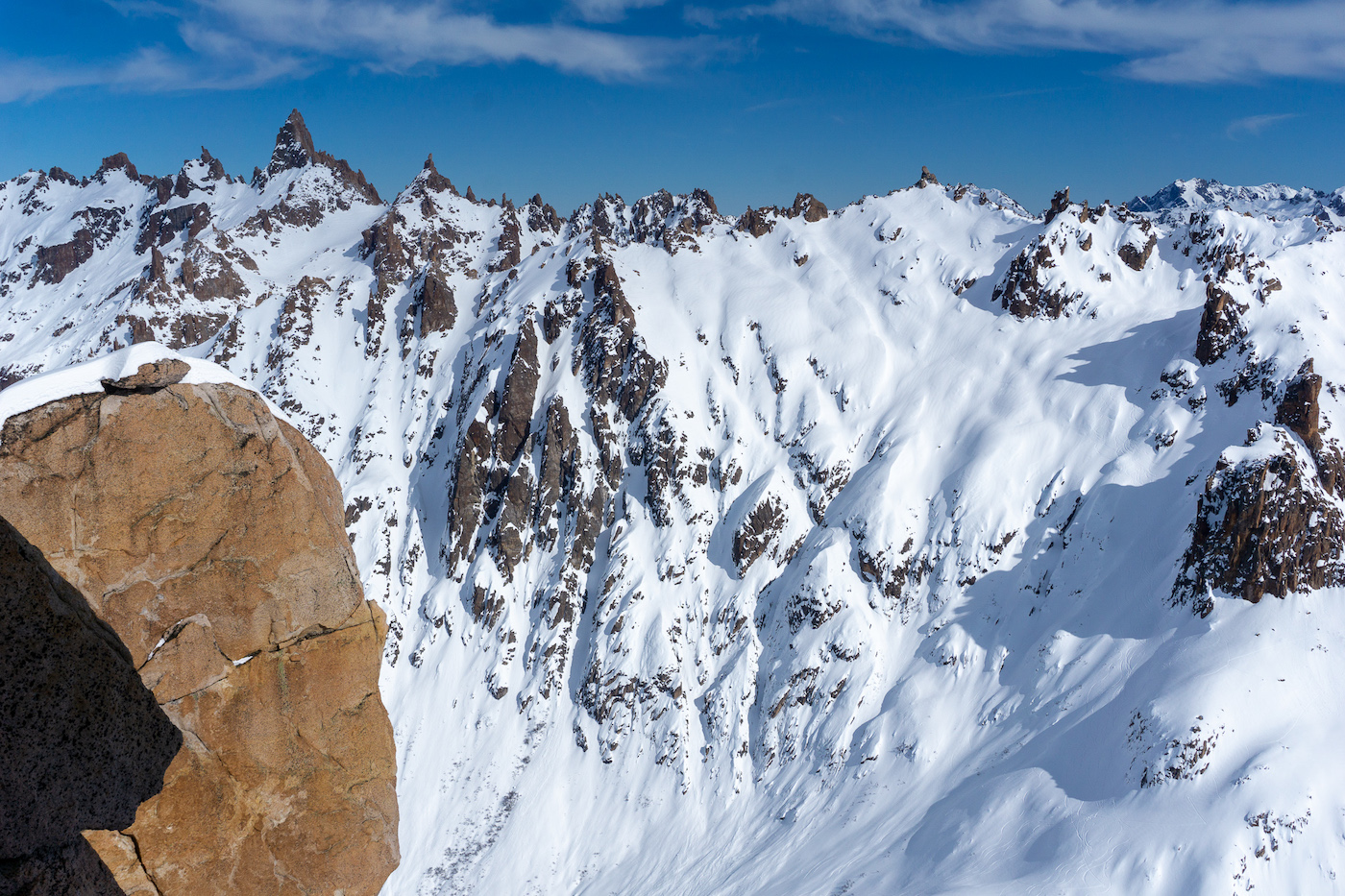 At about 2:45pm the chute and I were ready to rock.
The top of this line is a boneyard…
I tip-toed through the upper section, then opened it up in the gut.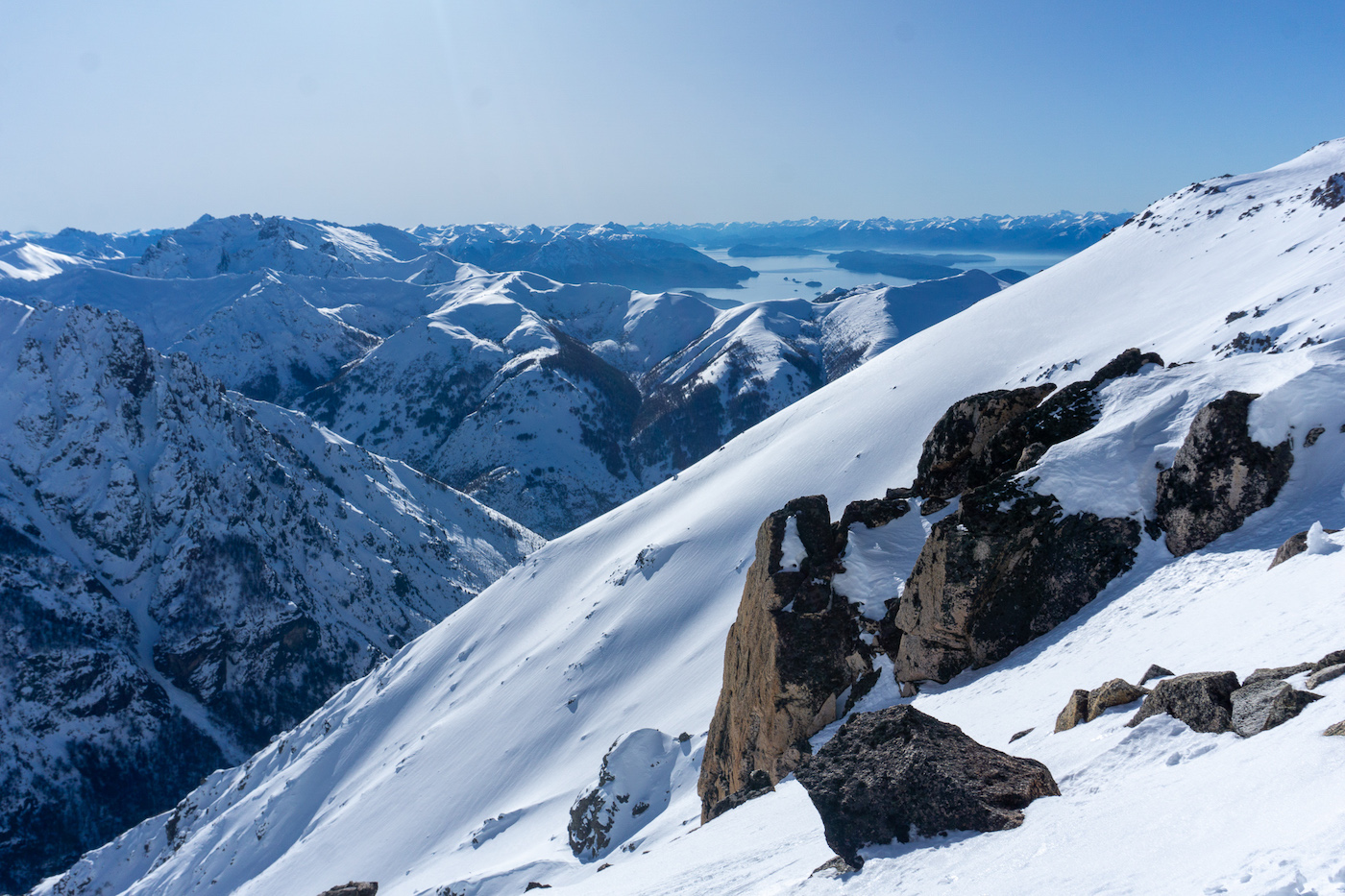 There was even a little air in the middle that I hit gingerly…
After not slamming into any rocks at all my confidence increased making the middle of the chute mentally dreamy.
At the bottom near the second choked I hit bad snow, avalanche beds, and some old avy debris but was still able to keep my rhythm and rip right down to the bottom of the valley.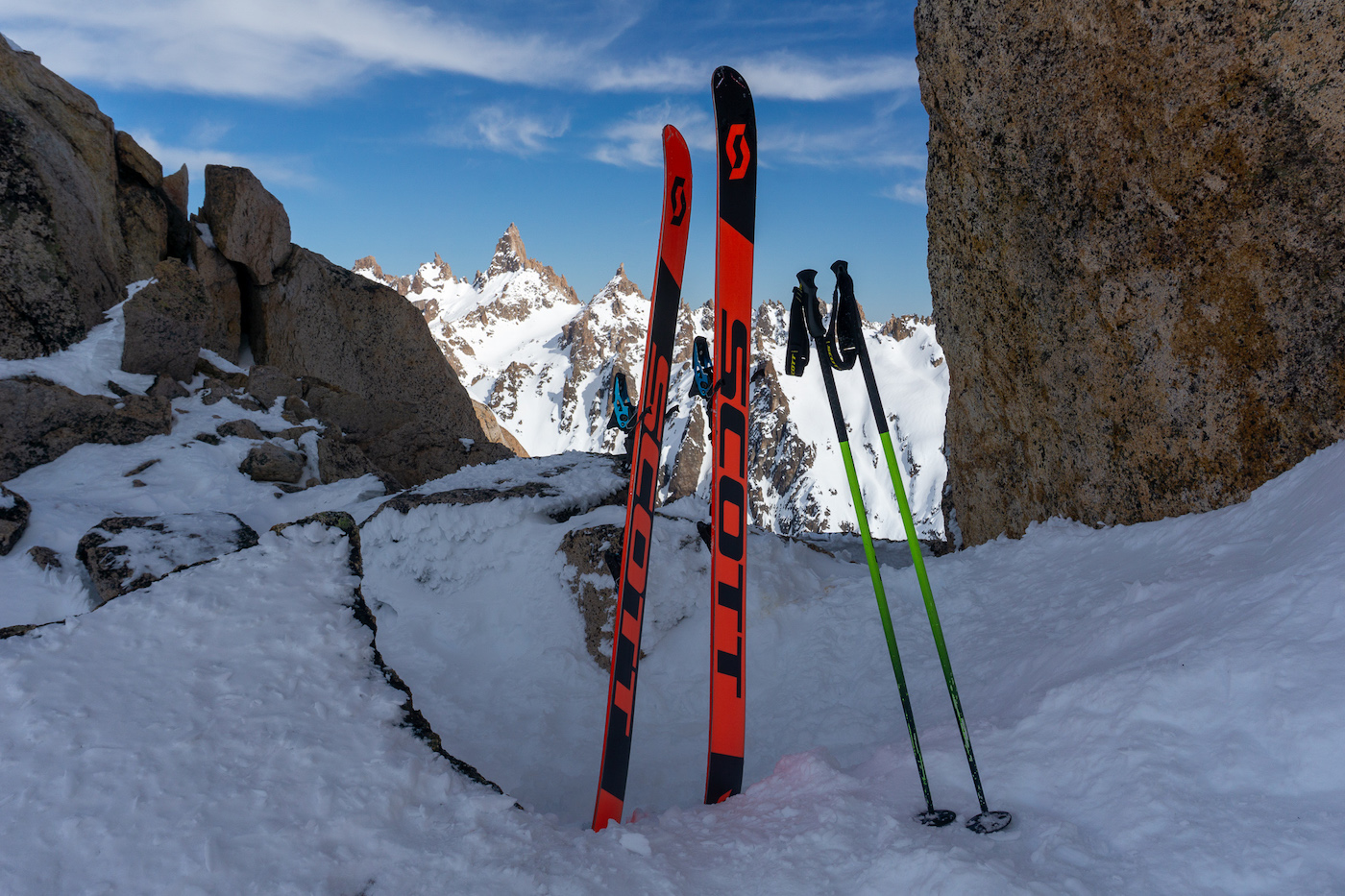 I was fired up.
I first descent for me and this was the first time I've seen this chute full of snow in my 12 seasons here.
Thanks, Patagonia!
Avalanche Forecast
Weather Forecast
Photos