Report from August 4th, 2019
Brought to you by Cerro Catedral
Yesterday was a special day here in Bariloche, Argentina.
Day #2 for us of our southern season.
We expected to find no good snow.
Instead, we ended up finding good snow and having an absolute blast.
To start the day, we randomly skied a long, untouched groomer and it was crazy fun.
There is so much snow here right now that the grooming crew is able to make the runs extra wide and perfect.
We laughed our heads off ripping "groomer 8s" from top to bottom in the dawn light on a 100% untouched groomer.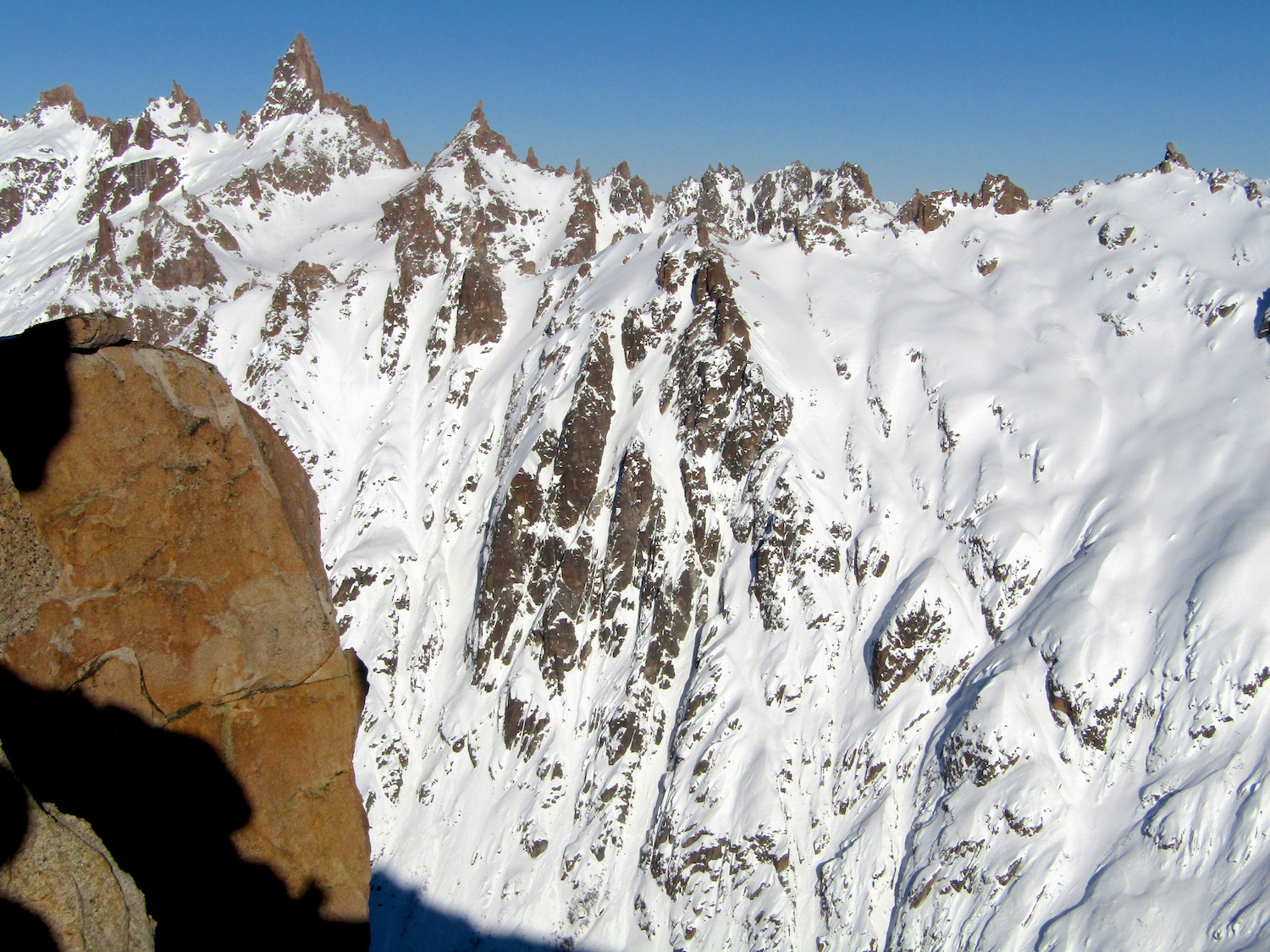 It was delightful.
From there we hiked out of bounds and skied Tower Chute.
The wind was ripping at the top and we figured it would be pretty beat.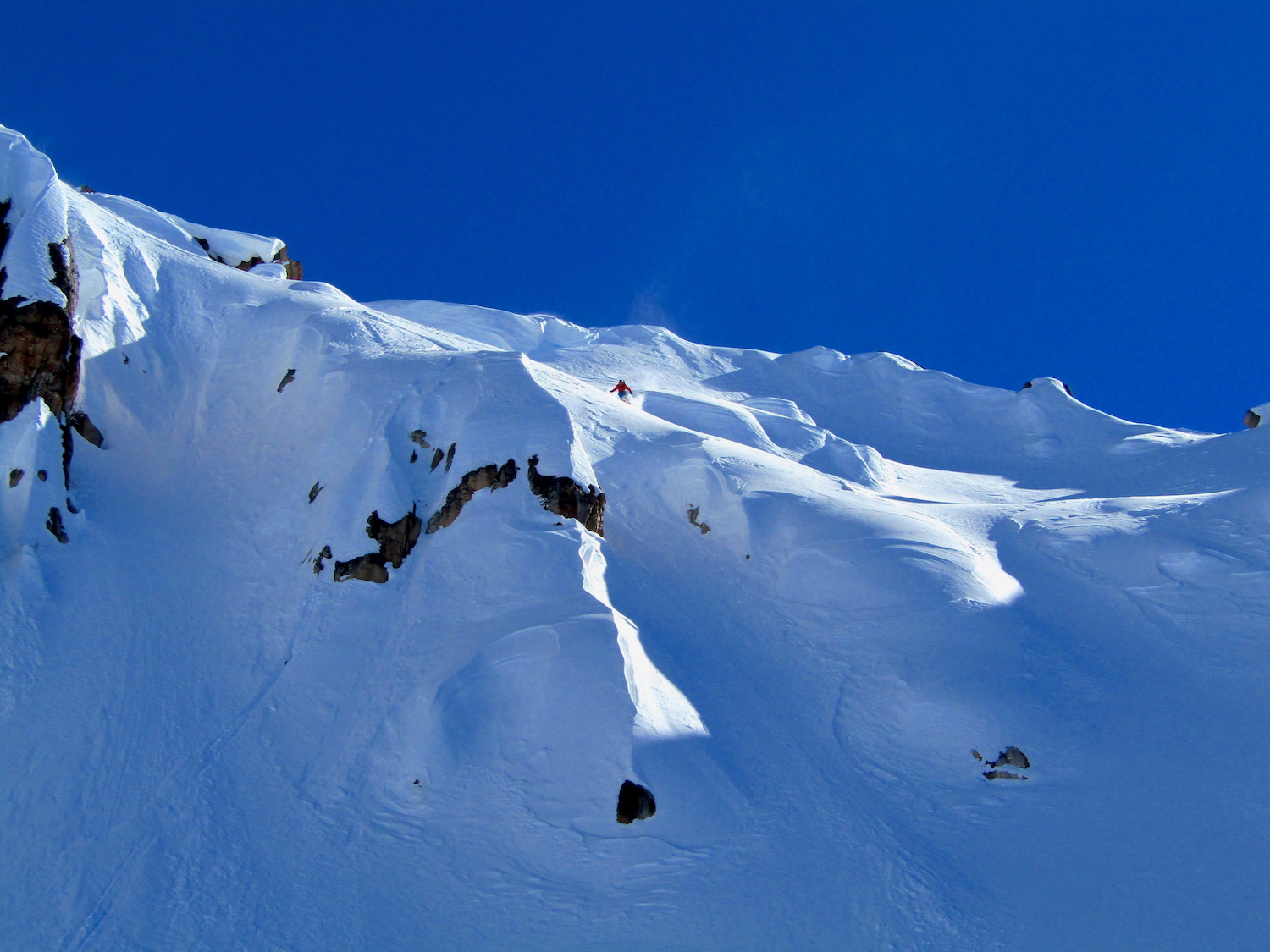 The first turns were chalky, windblown snow that skied like powder.
As we skied down that windblown powder transitioned to a smooth, supportable crust.
We crossed the valley and skied the opposite aspect in the sun.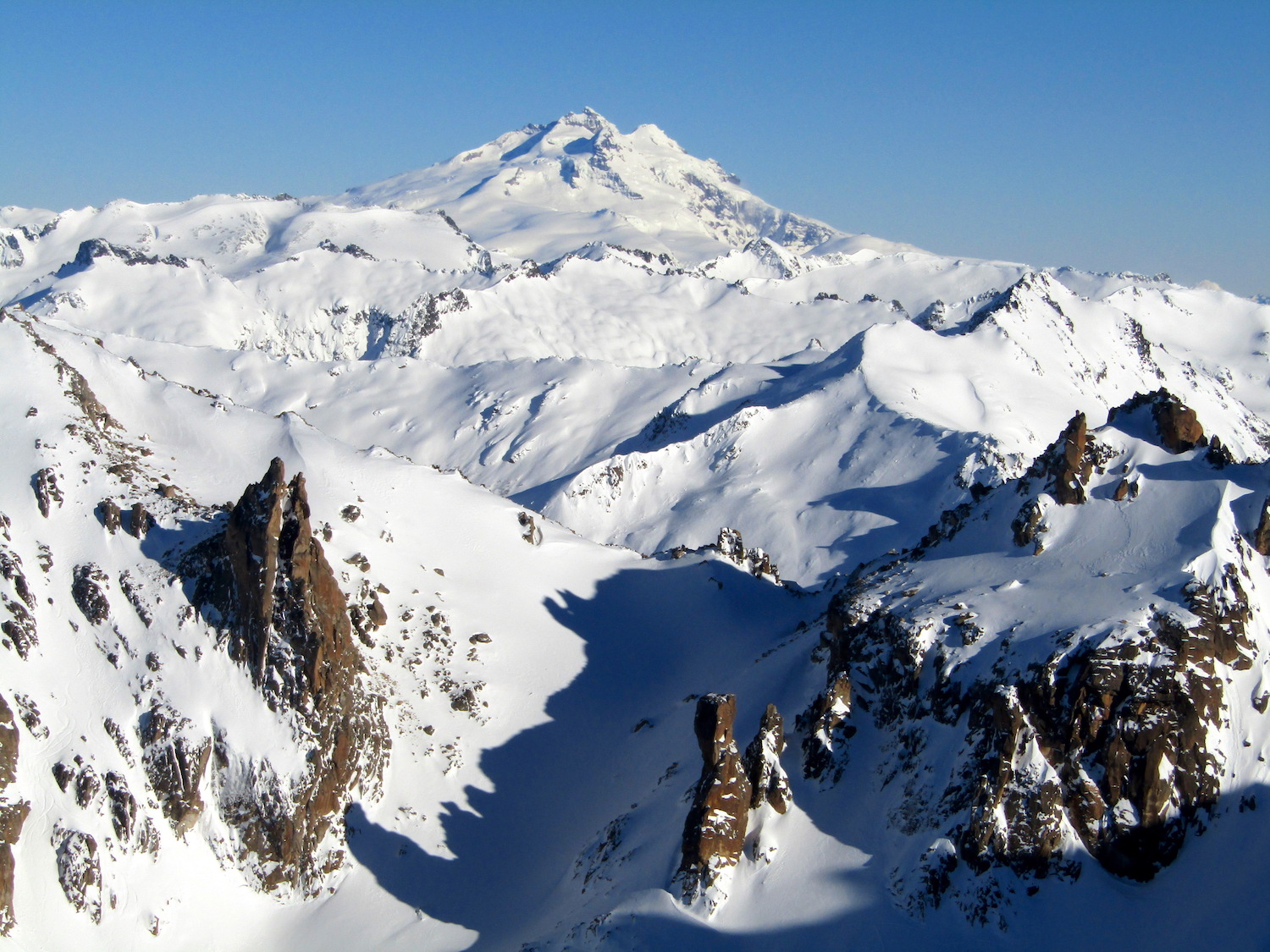 We didn't expect the spines to ski well at all, but they did.
They were punchy in spots but mostly very fun.
We were pumped after that.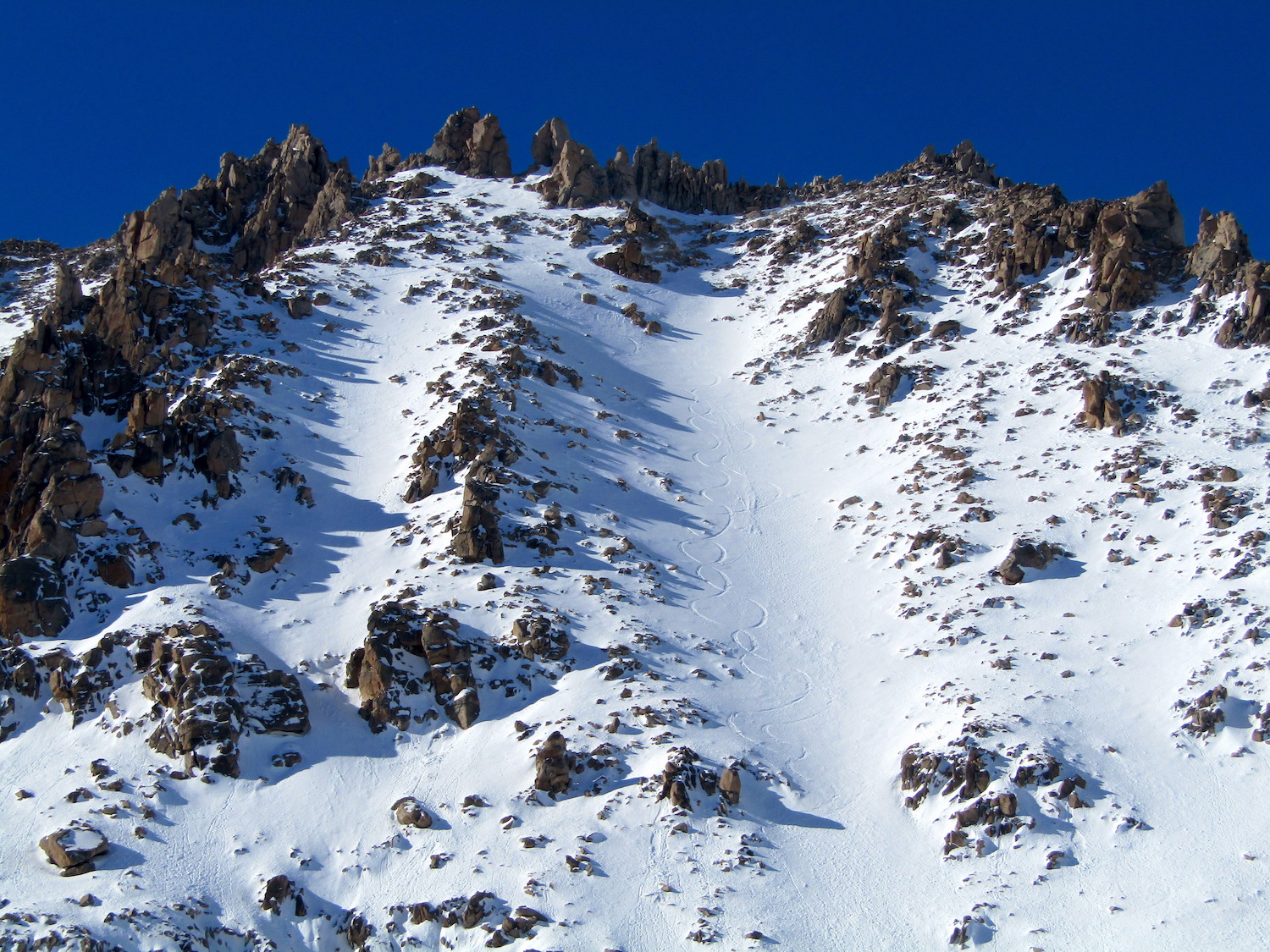 So pumped that we went down and hacked our way down The Finger in variable snow and a had a great time.
It was getting late so we cruised home and got to ski another untouched groomer (Nubes was closed all day due to high wind) down.
Snow to the base of the mountain makes for a dreamy 3,500-vertical-foot run to end the day.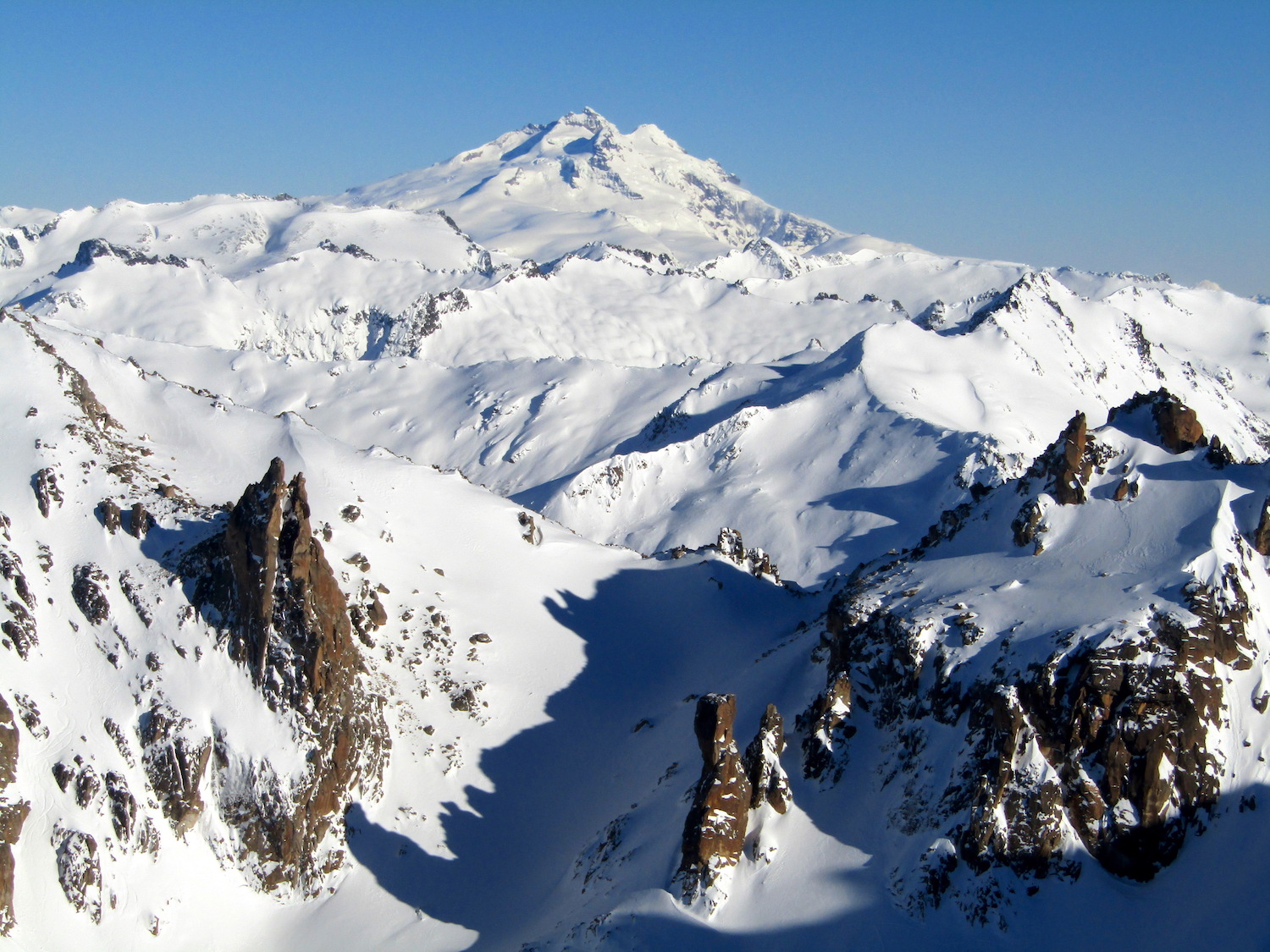 SNOW NUMBERS:
FORECAST:
PHOTOS: