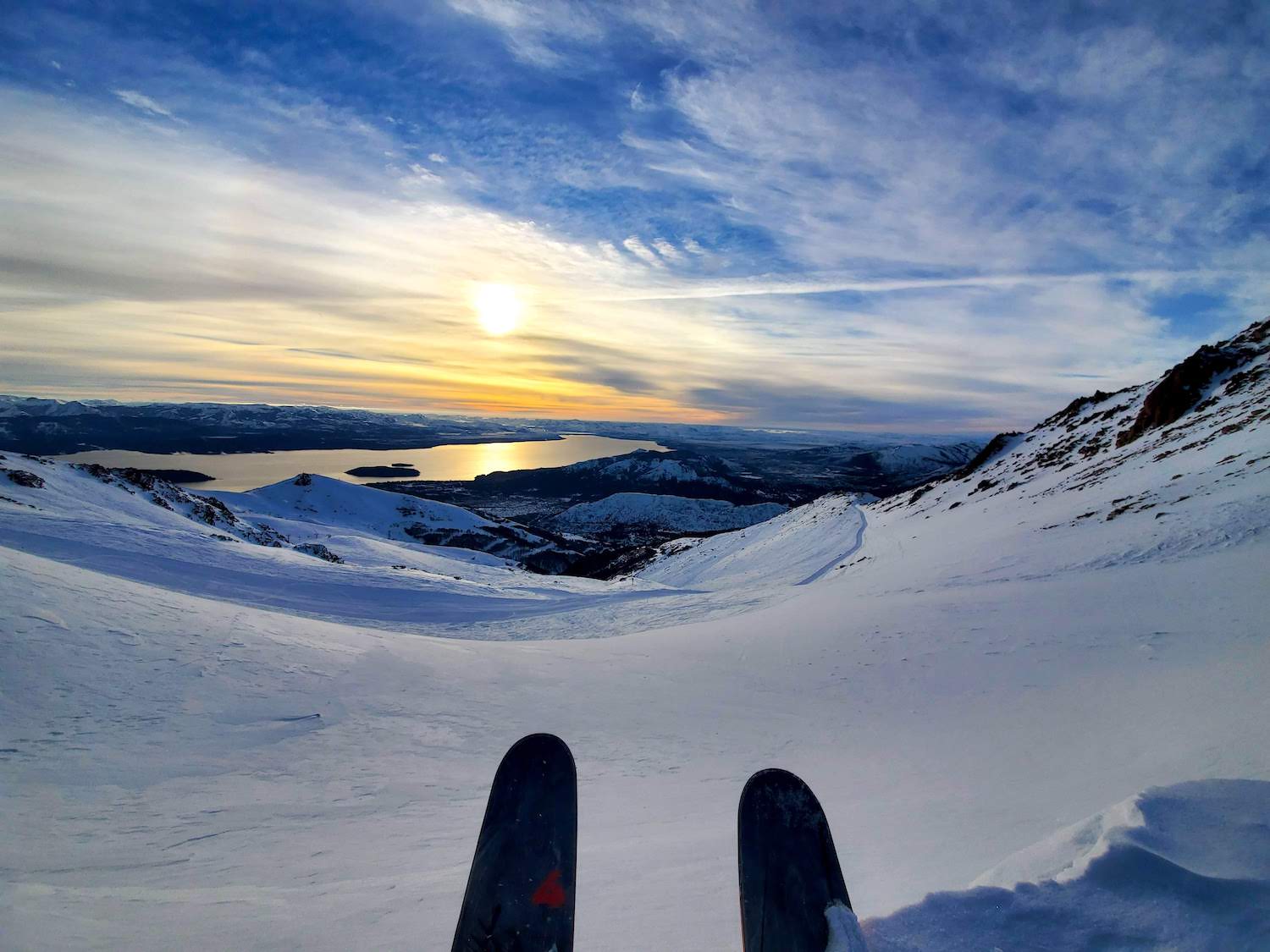 Words and Photos by Greggy B
Report from Cerro Catedral on July 27th, 2019
Today we woke up early to rare completely clear Patagonia day – somehow we just knew it was going to be a good day.
Heading up early means seeing the few early rays of the morning sun streak across the lake and up the windy snow-lined road.
On the lift ride up you could see the full glory of the sunrise and the show that the clouds were putting on.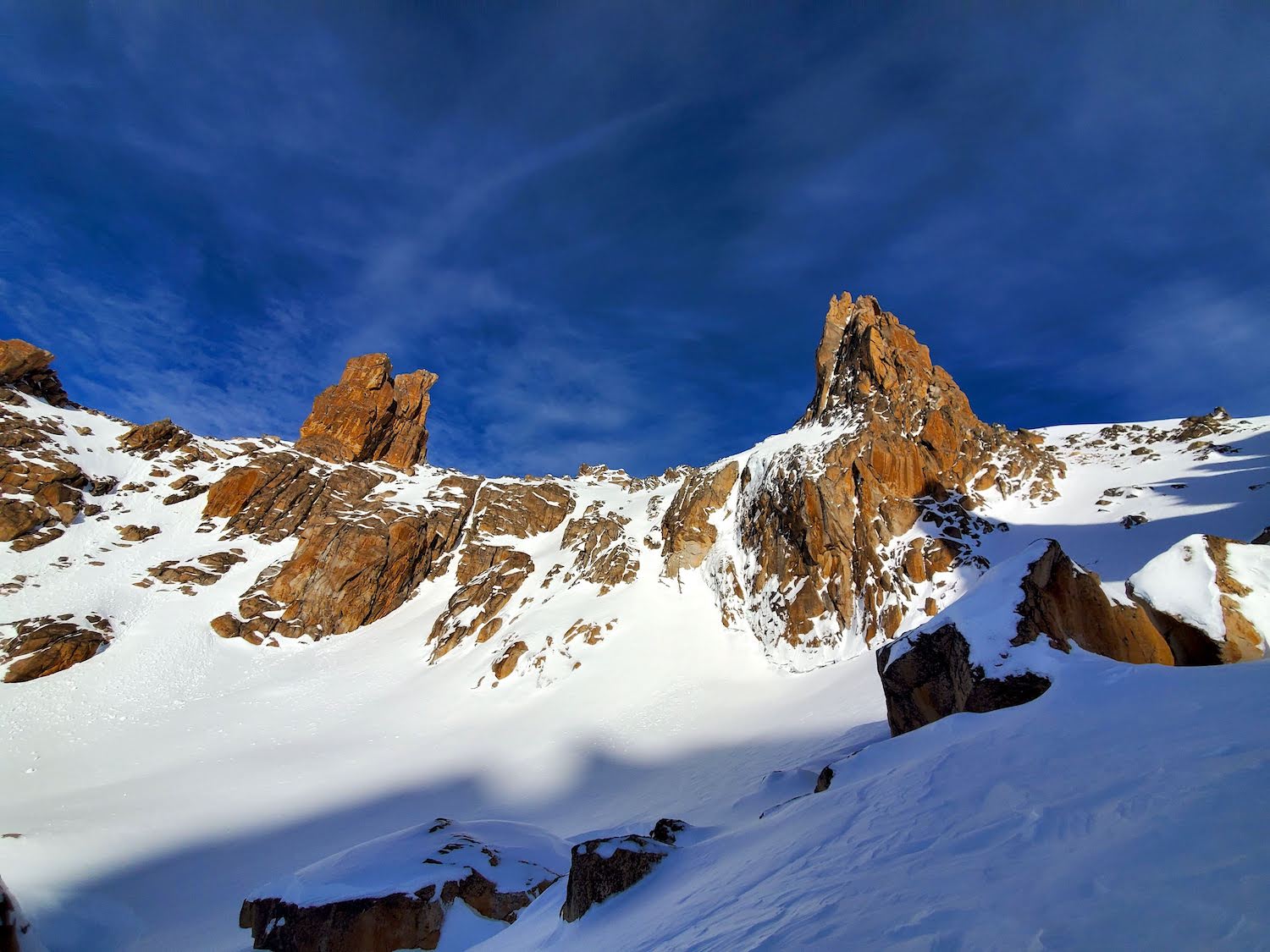 Just this week, Bariloche and Cerro Catedral experienced one of their biggest snowstorms in 20 years.
Once up the mountain, we got lucky and got first chair on Nubes right to the top. 
The traverse out of bounds can be scary and dangerous but with how much snow Catedral has been getting you can ski most of the way without hiking.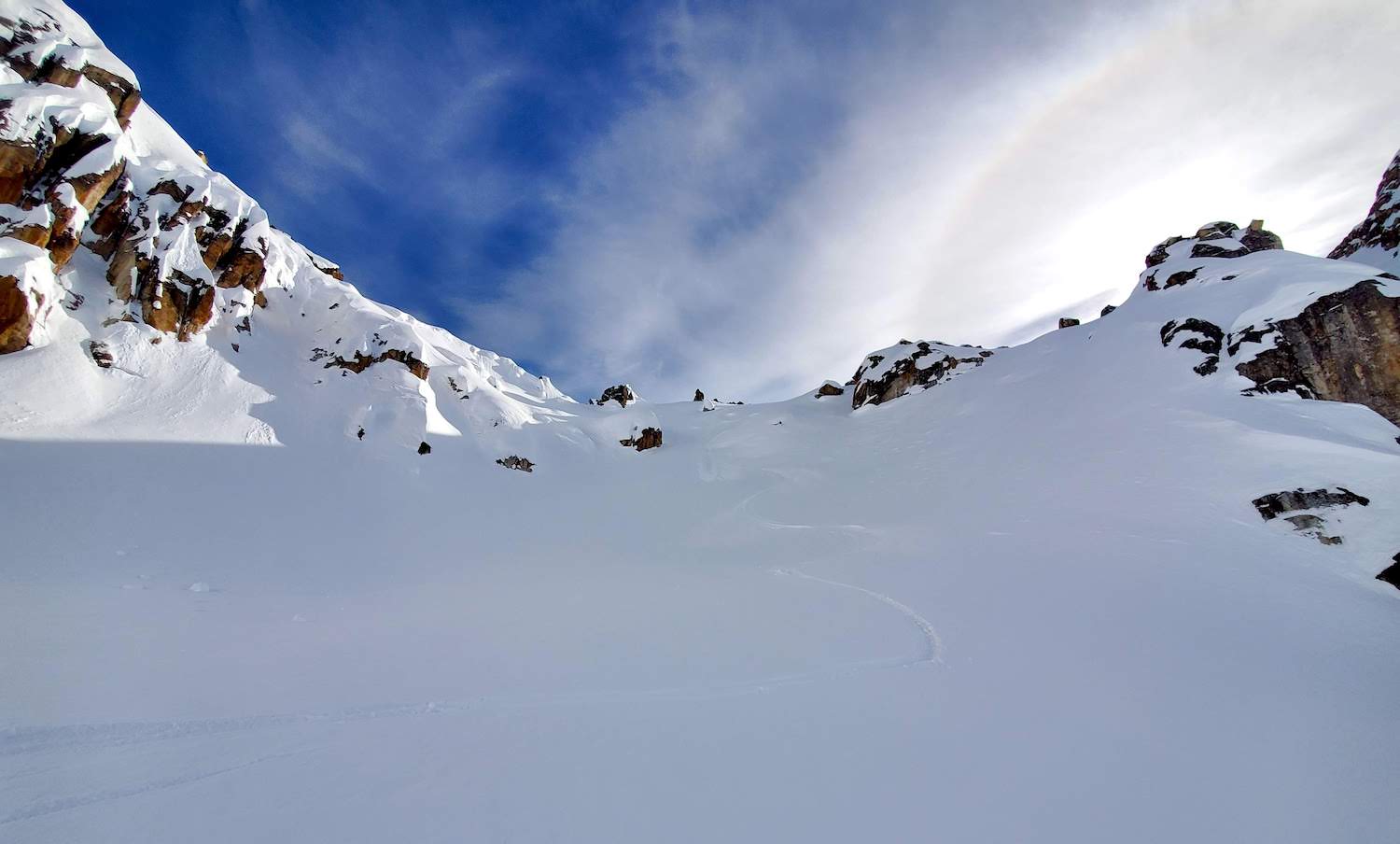 After a few pics at the top, we dropped in to find that while wind affected there were pockets of spongy Argentinian powder to be had.
This gave us high hopes for the next less wind-affected zone.
After struggling a bit up the first steep slope (it's been a while, we forgot the better route) the rest of the way breaking trail over smooth wind packed snow was quick and easy.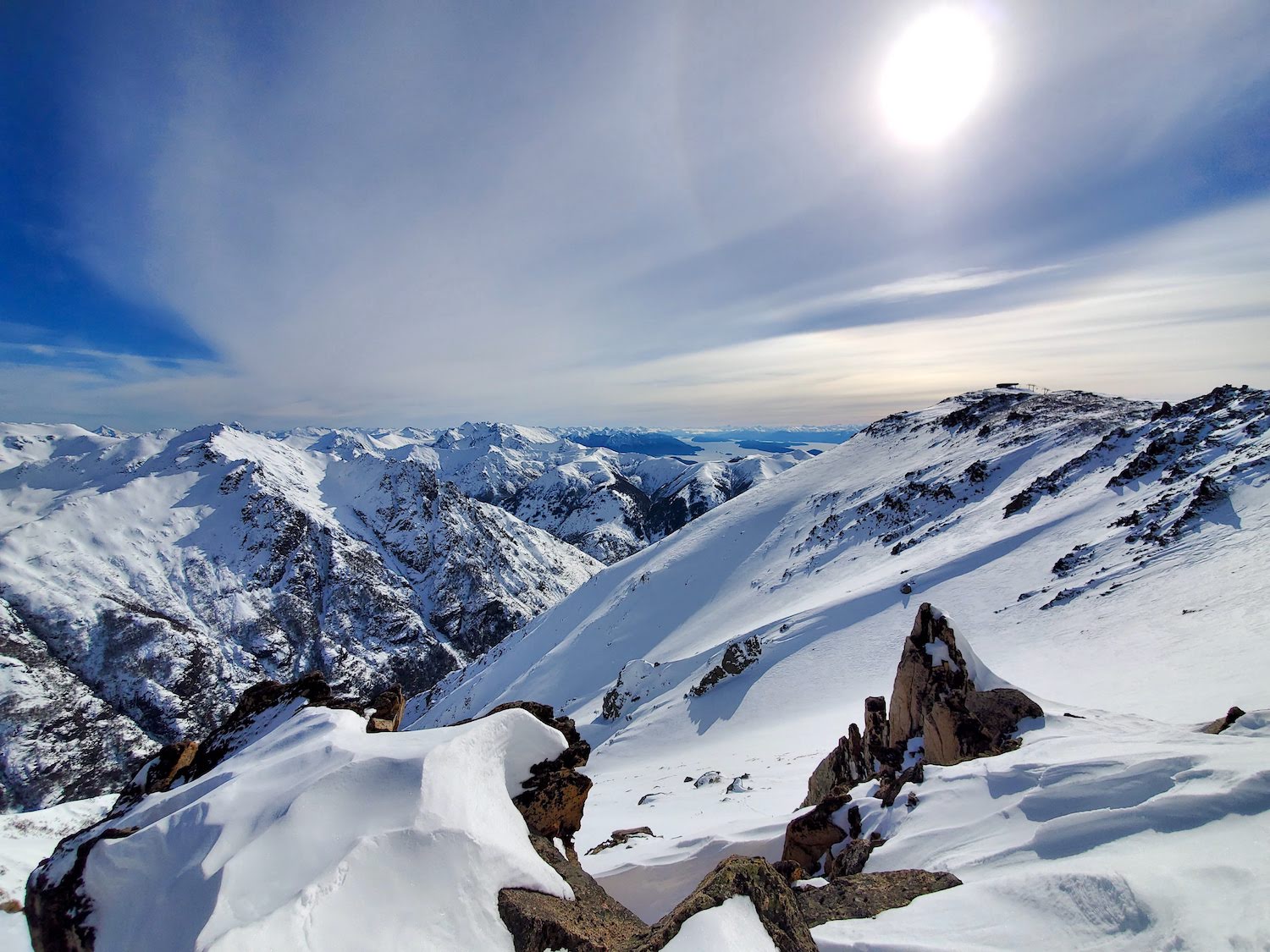 When we saw our objective we knew we had chosen correctly, with it's less wind affected slopes Alaskita looked prime.
We took a mellow line down as we haven't been in this zone yet this year but were having so much fun we decided to ski all the way down to the bottom instead of stopping and skinning back up. 
The skin out was equally easy and uneventful even though we were breaking trail again.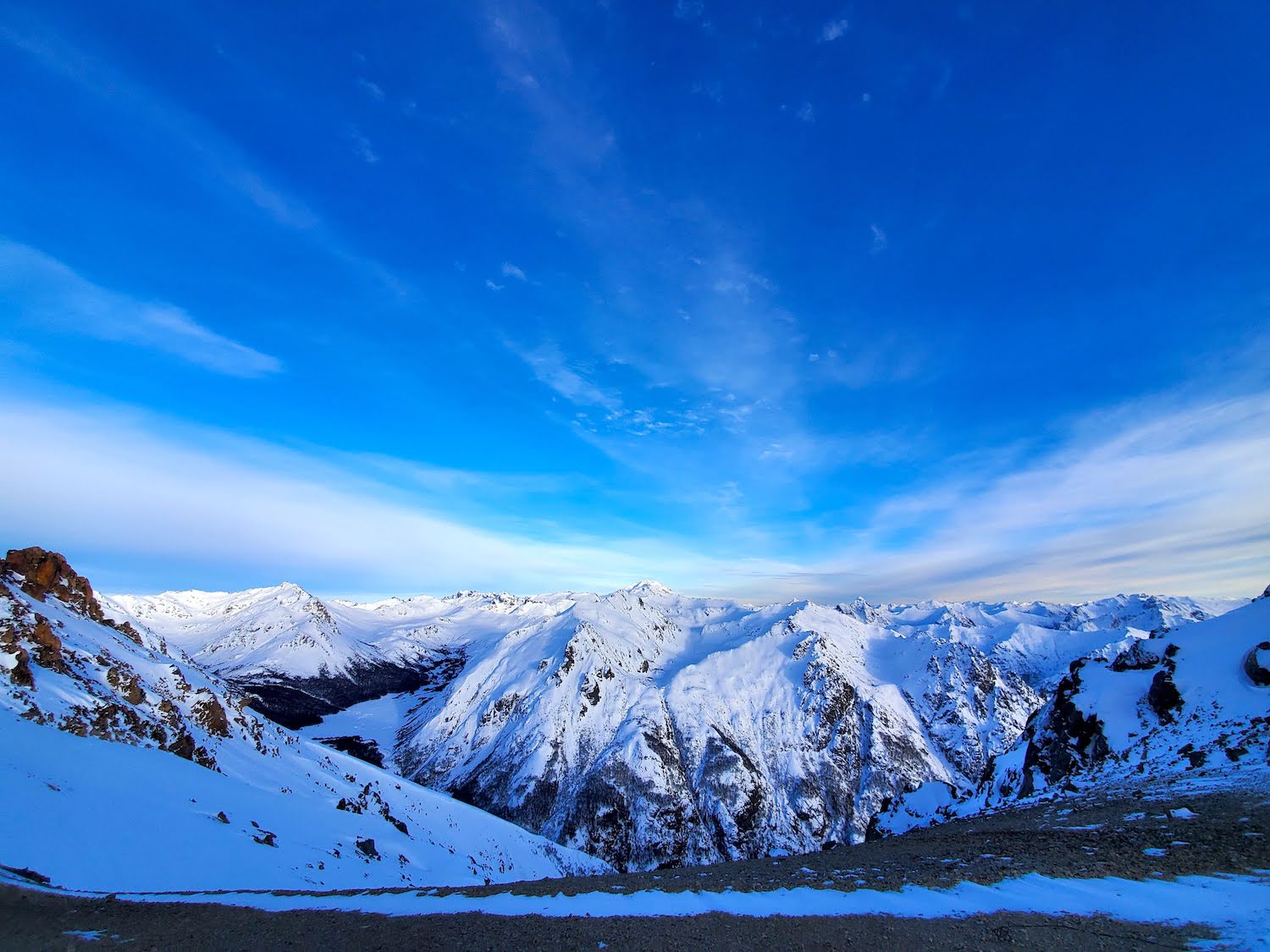 The icing on the cake was skiing all the way down to the base of the mountain for the 3rd day straight – a testament to just how much snow Catedral has gotten this year.
Totally dreamy day in Patagonia.
SNOW NUMBERS:
FORECAST:
PHOTOS: