Winter Hiking In Switzerland. | Photo Via Jungfrau Region Tourismus AG
On Saturday, January 30th at 3:00 PM, two people were buried in an avalanche while hiking in Avers Valley. Located in southwestern Switzerland, Avers valley offers many winter sports activities, including hiking, ski touring, and resort skiing. The pair were out hiking on the well-prepared winter hiking trails when the avalanche occurred, sweeping them off the trail and burying them beneath the snow.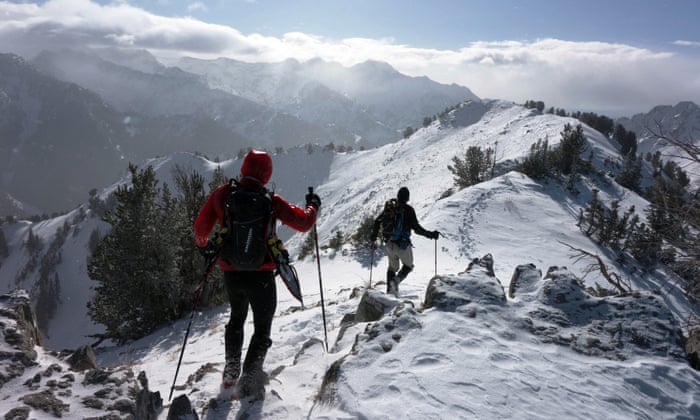 Winter Hiking. | Photo via The Guardian
Fortunately, their dogs were not buried by the avalanche, and their barking drew the attention of nearby snowshoers. It took the snowshoers 15-20 minutes to get to the site of the avalanche, and upon arrival, the group saw one of the victims' hands poking out of the snow. After clearing the first victims' airways, they were informed of the other victim who was completely buried beneath the snow. Both hikers survived and were flown by helicopter to the hospital to be treated for minor injuries and hypothermia. 
Dogs are regularly used to aid in avalanche search and rescue. With specific traits and extensive training, avy dogs' lives are fully dedicated to their job. With zero avalanche rescue training, it is quite remarkable how well these dogs performed during this scenario. Without their dogs present, these hikers would have likely lost their lives. If you need a reason to adopt a new best friend, here it is! Someday, they might just save your life!
Dogs In Snow. | Photo Via Wisconsin Pet Care