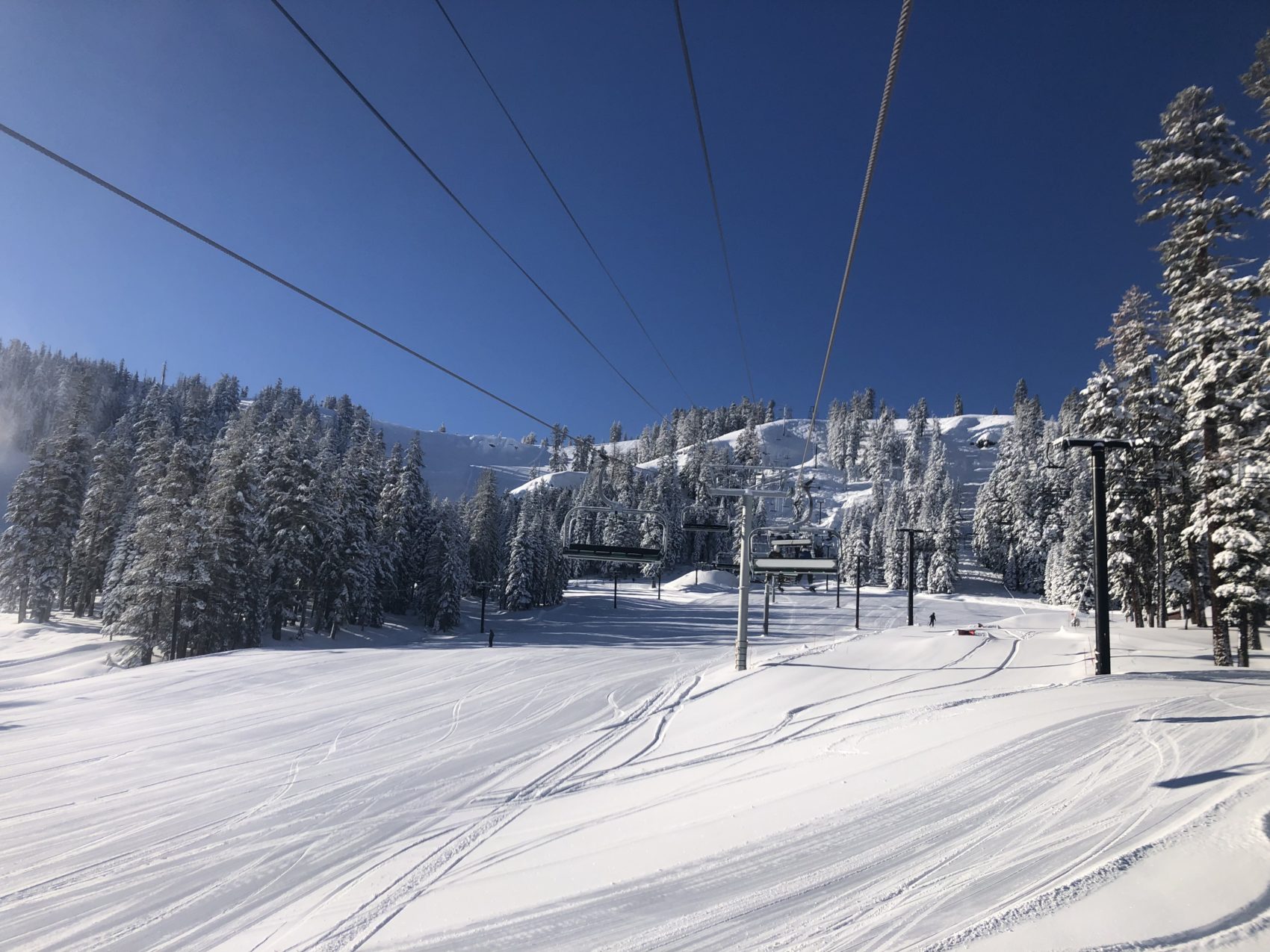 Report from 14th and 15th December 2019
Nestled at the end of Highway 4 in Northern California lies Bear Valley Ski Resort. It is a quaint mountain town with about 200 year-round residents and plenty of space for guests.
It is only 40 miles south of Tahoe as the crow flies but features none of the crowds. The first lift started spinning in 1967 and has since expanded to 10 lifts providing access to 67 trails on 1,280 acres. Total vertical is 1,900 ft, but don't let that discourage you. The trees stay fresh for hours after a good storm.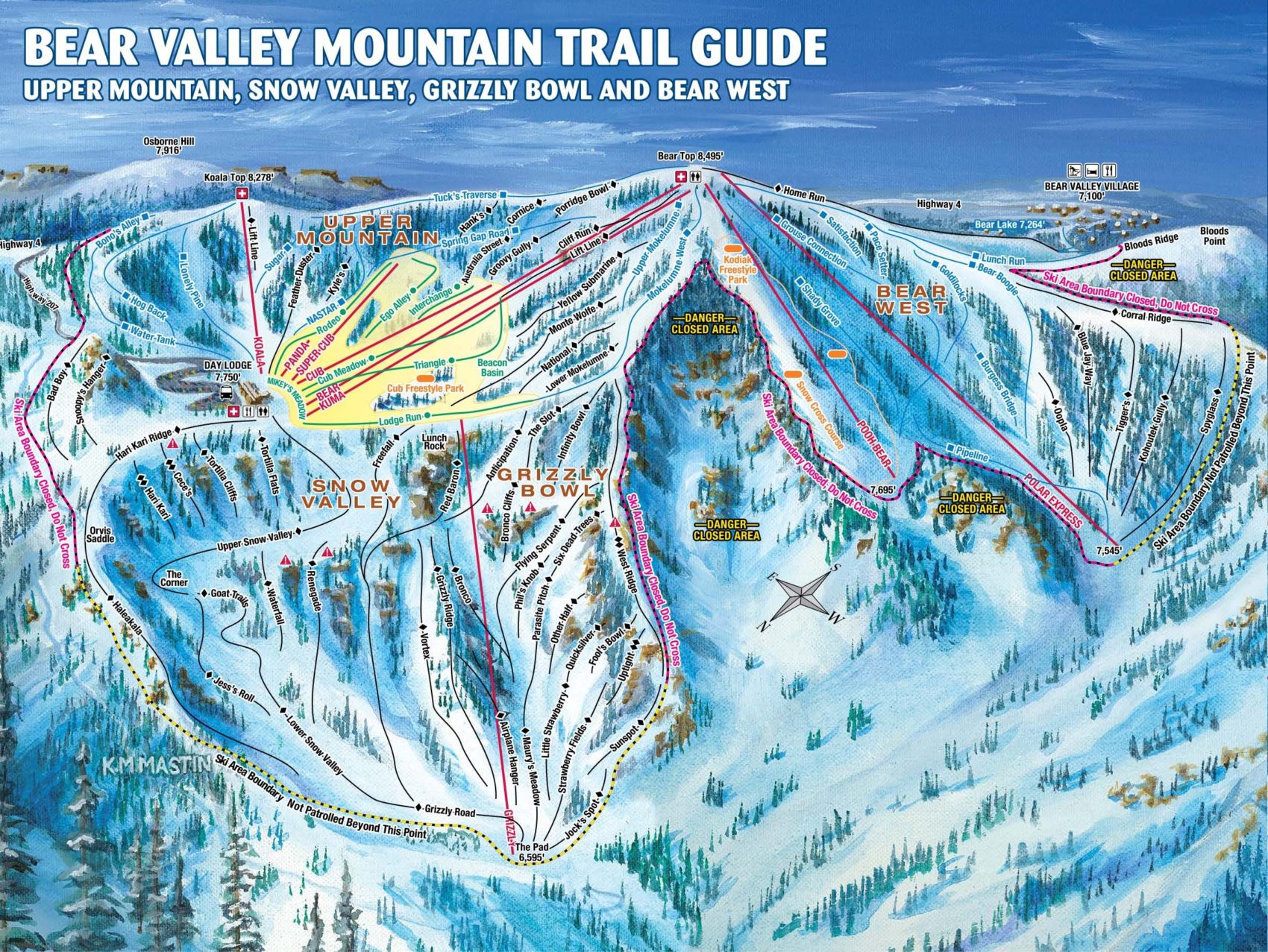 The resort also has another 500 acres of terrain that takes you back to the village with bus service back up to the resort. While it doesn't boast the legendary chutes of Squaw Valley, CA, or have the "greatest snow on earth" like Salt Lake City, UT resorts, it does NOT have the crowds.
The skiing there last weekend was incredible. After 10 inches fell overnight, I had bluebird fresh turns for half of the day and no lift lines. Nothing beats the feeling of finding THE tree run and traversing just a little farther every lap to get a new line of fresh tracks. The snow was awesome! A nice dusting on top of a compact layer was
Bear Valley may not be the biggest or steepest resort, but the ease of access makes it special. Highway 4, contrarily to highway 80 that goes to Tahoe, very very rarely closes down for weather or wrecks. And insane lift lines are rarely seen. That crowds problem that plagues other resorts has not hit Bear Valley.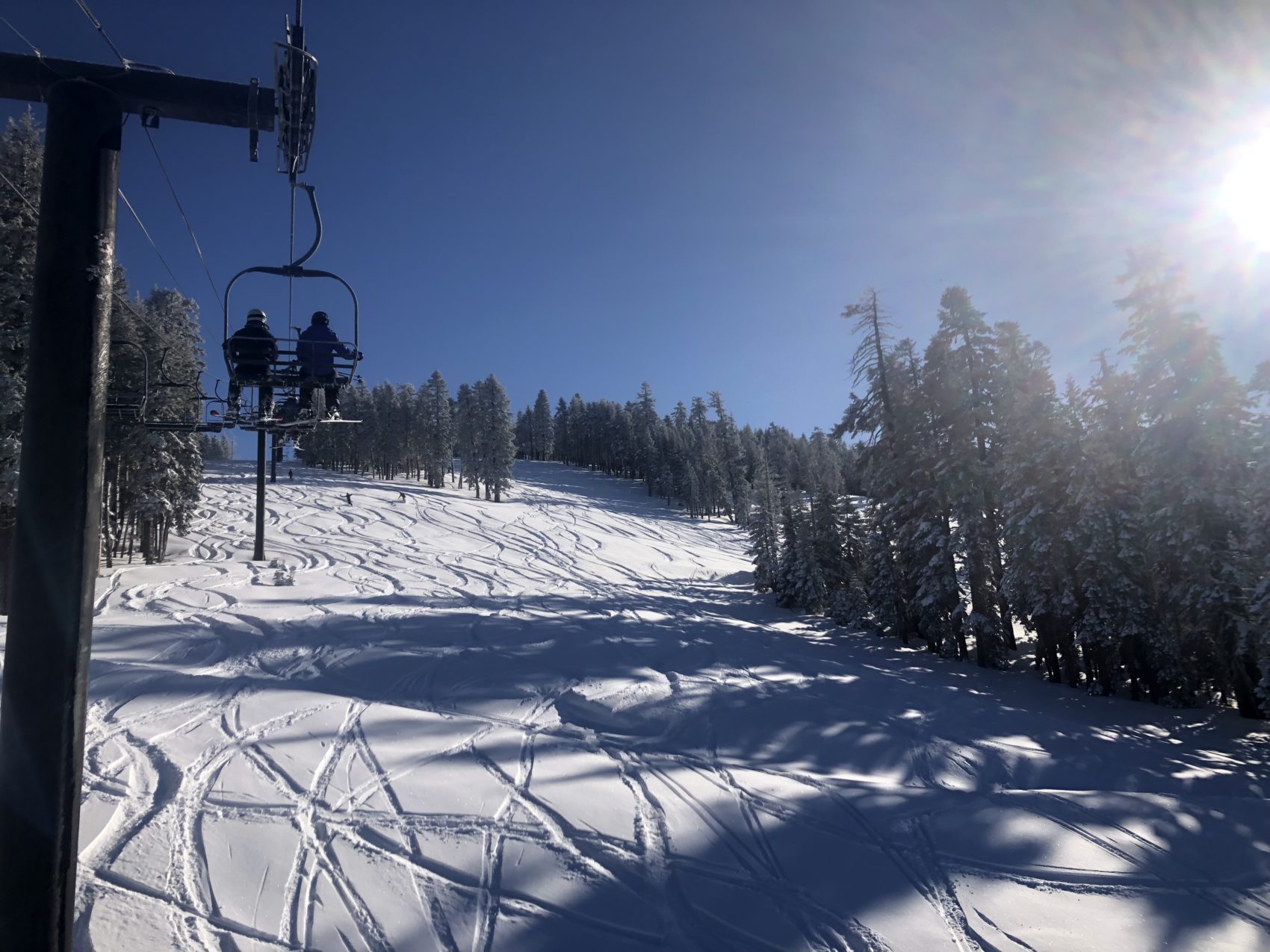 One of my favorite parts is the daily weather update provided by their head of ski patrol, Mattly. An enthusiastic weather and conditions report is uploaded 7 am sharp every morning. Additionally, they have hundreds of acres of backcountry access, and 3,000 acres of groomed Cross Country Skiing.
I love Bear Valley. I have grown up skiing there and I can't wait for the day I turn 75 and get my free oldie season pass.