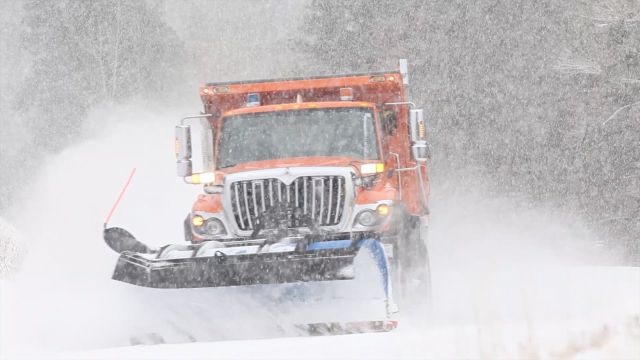 The country's only summer-only ski area had to close yesterday due to too much snow. Beartooth Basin, on the Wyoming/Montana border, is currently inaccessible due to winter conditions closing the Beartooth Pass at the Montana state line. The Wyoming side of the Pass is totally closed.
That green line is US-212 and it disappears at the Wyoming border due Winter Conditions beyond our control. As of 6:45 this morning, Beartooth Pass is closed at the Montana state line and we are unable to access The Basin. We expect this closure to remain in place through tomorrow, with expectations of skiing fresh snow on Tuesday.

June 7 & 8 lift tickets will remain valid for any day of the 2020 season.

Please contact us at info@beartoothbasin.com to reschedule your reservation. #beartoothbasin #spiritofskiing #beartoothpass #us212 @ Red Lodge, Montana
The ski area hopes to reopen on Tuesday as and when the pass is cleared. With the winter conditions and snow that has fallen, it promises to be a summer powder day.
The high elevation Beartooth Highway, US 212, connecting Yellowstone National Park with Red Lodge, Montana, opened for the season on May 29th.
The final section in Wyoming was cleared for summer travel on May 29, connecting with the opened Montana portion of the road. The opening came as Beartooth Basin ski area, the nation's only summer ski area, opened on 1st June.
The 68-mile road, which peaks at 10,947-feet, typically closes from early Fall through April or May as a result of deep snow. After opening for Memorial Day last year, the road had to close for 5-days at the end of June due to snow. It then closed on September 11th for the winter.
The road was cleared on the Montana side on May 22, but a blizzard at the summit caused it to be reclosed. Crews work tirelessly through the spring to clear the highway, often encountering snowdrifts well in excess of 20-feet deep.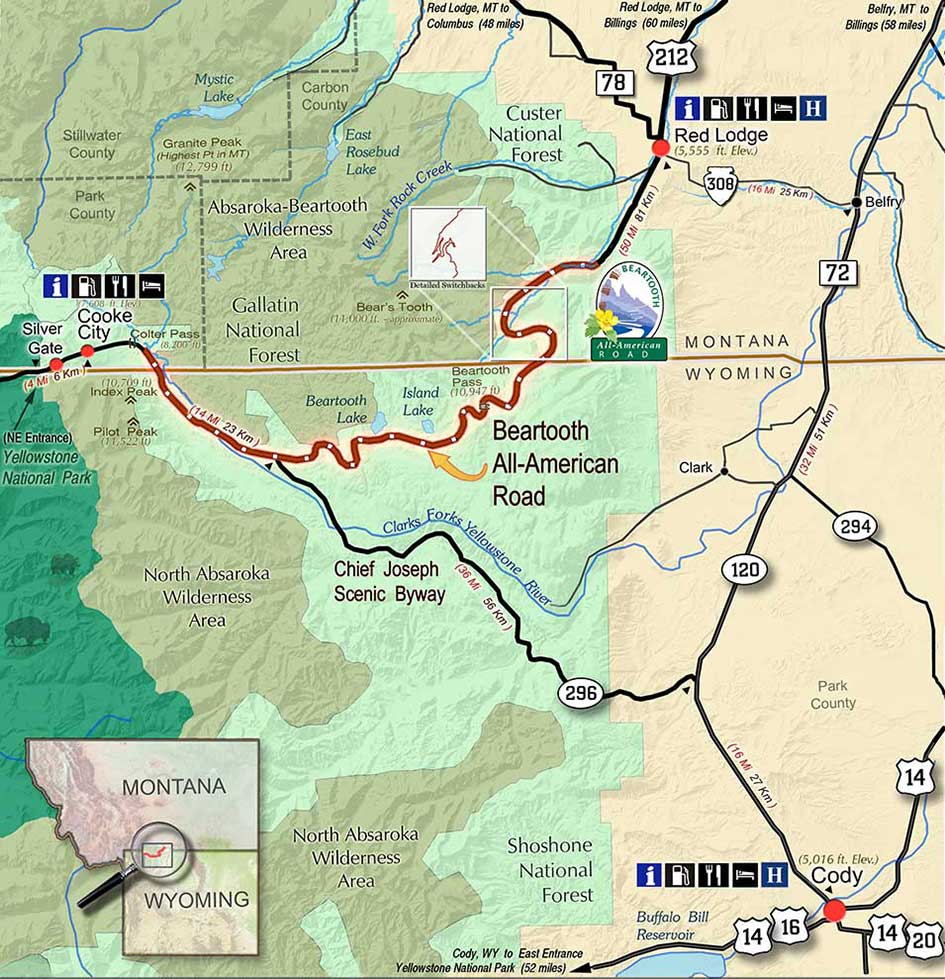 The Beartooth Highway is an All-American Road on a section of U.S. Route 212 in Montana and Wyoming between Red Lodge and the Northeast entrance of Yellowstone National Park, passing over the Beartooth Pass in Wyoming at 10,947 feet (3,337 m) above sea level. It has been called "the most beautiful drive in America," by late CBS correspondent Charles Kuralt. Because of heavy snowfall at the top, the pass is usually open each year only from mid-May through mid-October, weather conditions permitting.
Beartooth Basin Ski Area is a cash-only ski area located at Beartooth Pass in the Shoshone National Forest on the Montana-Wyoming border in the United States. It is the only ski area in North America that is only open in the summer, generally from late May through early July, since U.S. 212 is closed in winter. It opened in 1962 and totals 600 acres at an elevation of 10,900 feet. The area is served by two platter lifts.
Every year from late May to early July the mission of Beartooth Basin is to keep the spirit of skiing alive with two surface lifts atop the iconic 10,000-foot elevation Beartooth Pass, MT-WY. Formerly known as Red Lodge International Summer Racing Camp, Beartooth Basin is one of North America's oldest alpine ski training areas.
Ownership changed in 2003 when an adventurous group of Red Lodge locals invested in the race camp and opened the door to a younger generation of skiing enthusiasts – freestyle skiers, big mountain riders, terrain park jibbers, and of course, anyone keen for summer skiing.
Beartooth Basin is not your average ski hill. You could describe it as backcountry skiing with a lift. Similar to traditional lift-served ski facilities, the Basin is staffed with professional ski patrollers and skillful lift attendants. And just like other ski areas, it faces extreme economic challenges – aging infrastructure, high equipment costs, expensive insurance policies, and rigorous engineering inspections. All of these obstacles are made even more difficult with the access issues experienced due to its remote location at the whim of multiple surface owner-operators of US Hwy212.